Know Your Honey on World Bee Day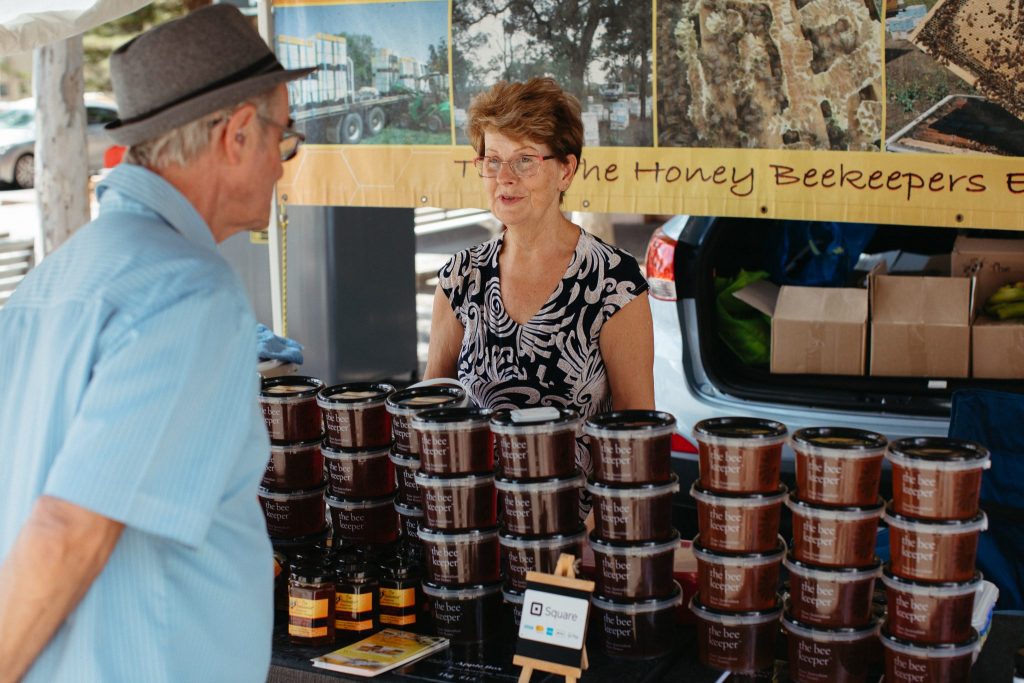 May 20 is World Bee Day. As well as providing delicious honey, they aid food security, biodiversity and healthy ecosystems. From helping to pollinate most of the crops we eat to supporting other essential ecosystem services, bees are hard working little creatures. We all have a role to play in protecting the crucial work they do. Buying your honey from local suppliers helps too. Coastbeat visited Port Central's Real Food Markets and caught up with Narelle Fox who represents The Beekeeper. She walked us through the honey varieties on offer.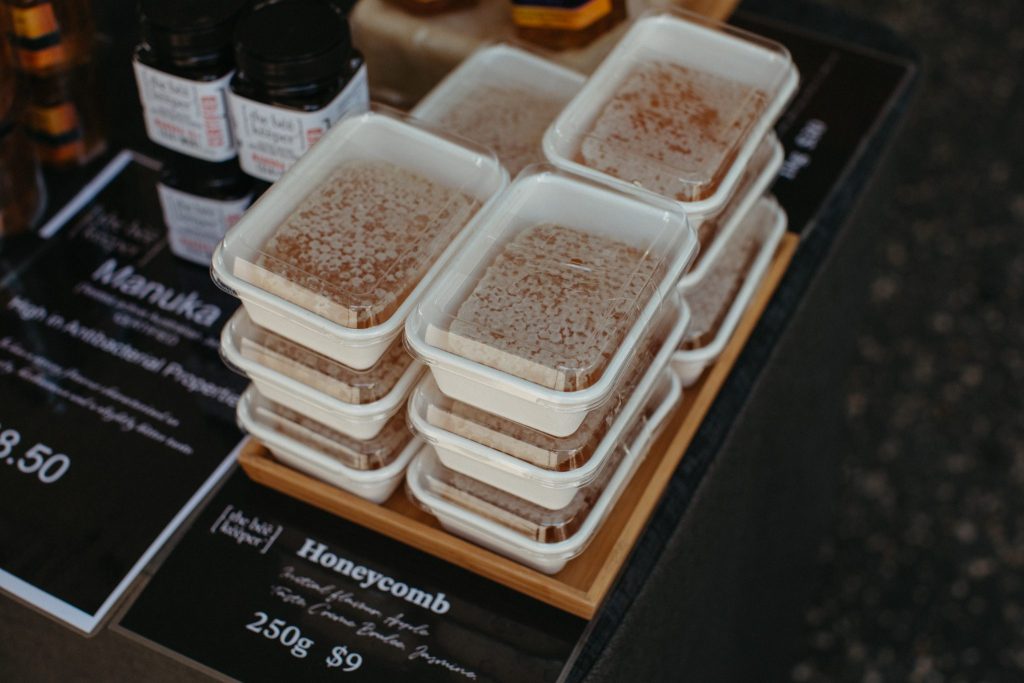 Who is the Beekeeper?
'The Beekeeper' is a fourth-generation father and son beekeeping business based at Collombatti near Kempsey. Their 1500 hives are transported to wherever the best trees are flowering. In the last 18 months a combination of drought, fire and flood has meant Daryl Brenton has had to take his hives much further afield in search of appropriately flowering trees. When the weather conditions are favourable, they generally stick to the Mid North Coast or the fringes of the northern tablelands.
Narelle Fox takes us through some of The Beekeeper's varieties….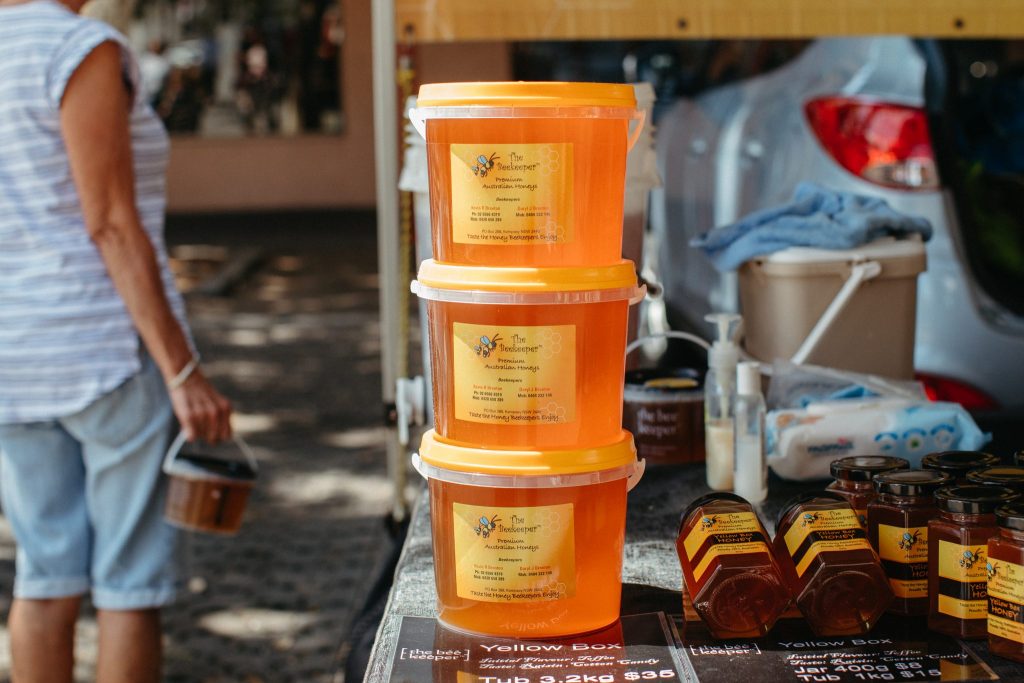 Yellowbox
"Yellowbox is your everyday honey – mild and mellow. It's very good for tea and coffee because it will sweeten rather than flavour."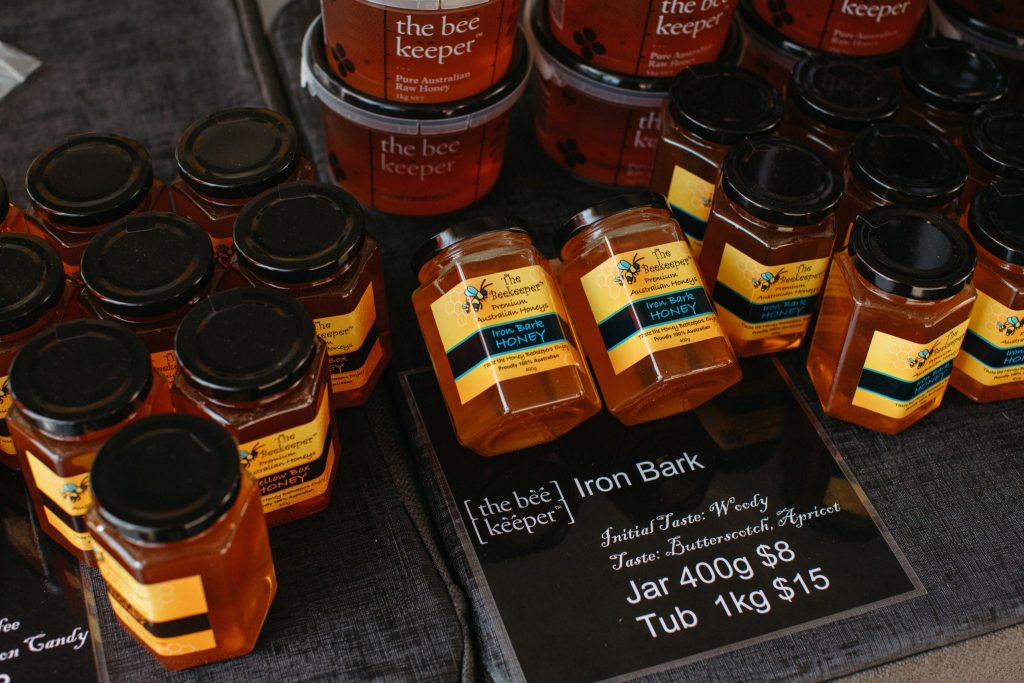 Ironbark
"Then we go to Ironbark. It has a little bit more depth of flavour than Yellowbox and people find it a little bit sweeter."
Stringybark
"The Stingybark is our darkest honey. The darker the honey, the deeper and stronger the flavour. It has a caramel and licorice flavour."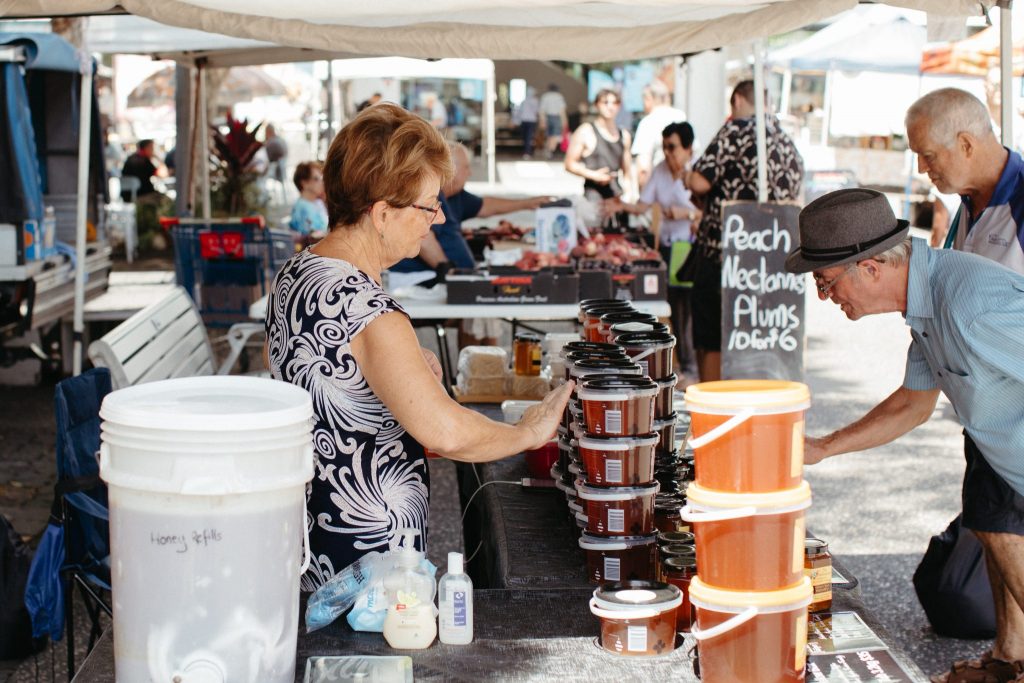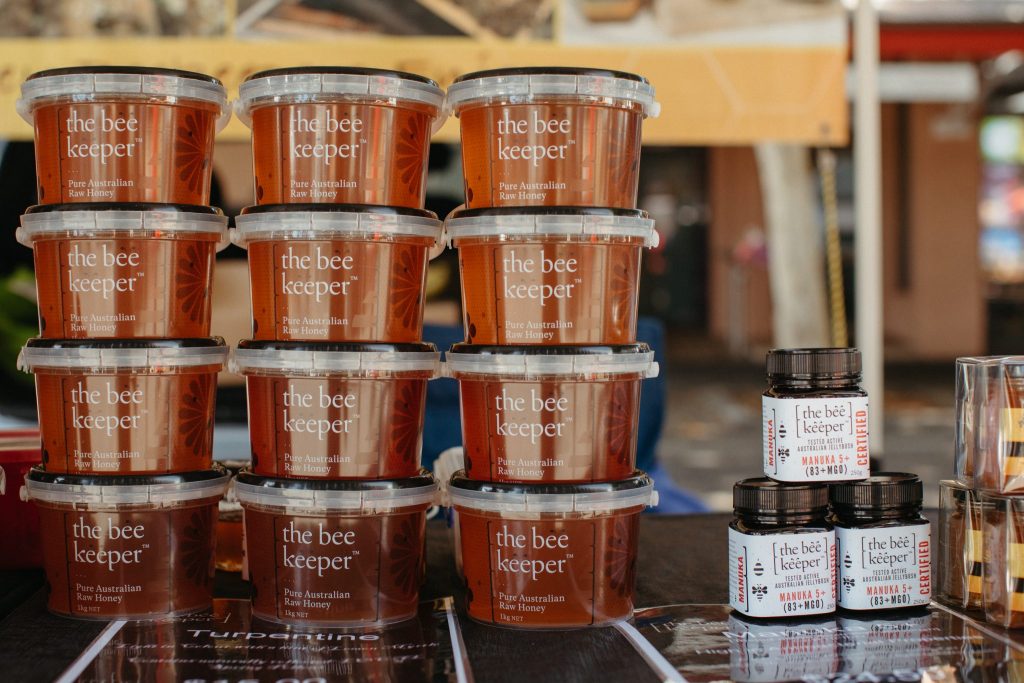 Turpentine
"We've just got the Turpertine honey back. It's been six years since we've had that one. It's a very different honey as it has a herbaceous, lemon myrtle flavour. My recommendation would be to use it when cooking."
Visit the Real Food Market in the Port Central forecourt every Tuesday from midday.
Top Articles