Winter Warmers at Port Central Pantry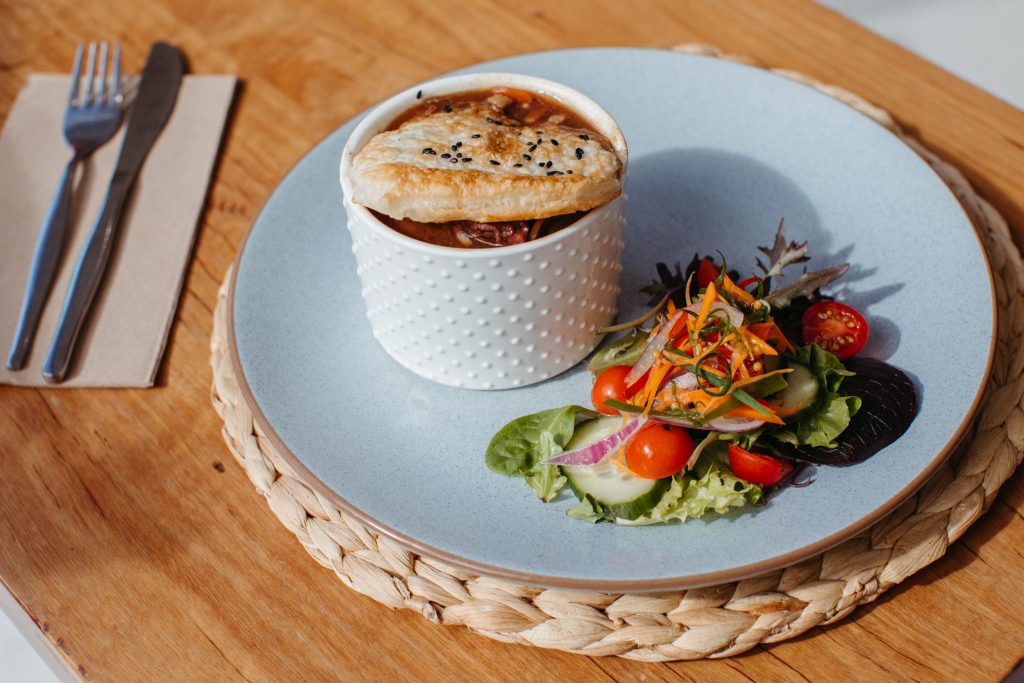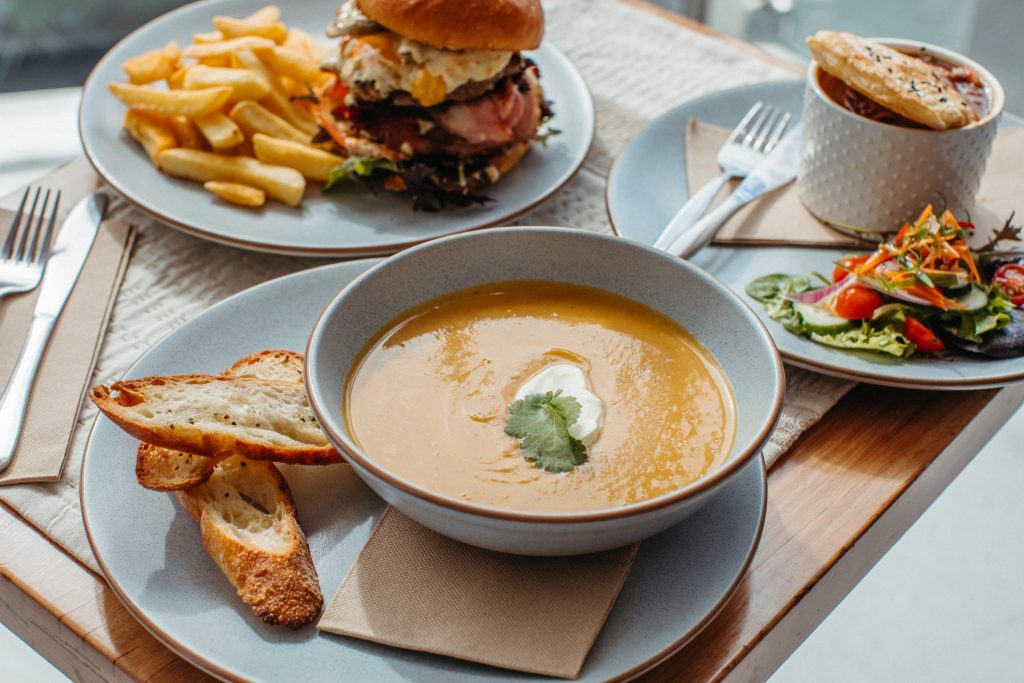 Feeling the cold and in need of a little comfort food? Spiced pumpkin soup, pot pies and mega burgers have just been added to the menu at Port Central Pantry. Head to the foodcourt on Level 1, Port Central and satisfy your cravings today!
Now you can experience the taste of Port Central Pantry at home. Owner Sean Tiddy has shared his special soup recipe below.
Spiced Pumpkin Soup
Ingredients
1 whole butternut pumpkin
4 carrots
1 medium sized sweet potato
1 large brown onion
2 table spoons crushed garlic
1 litre vegetable stock
1 litre water
Pinch of dried ginger, cinnamon, cloves and nutmeg
Coriander leaves
1 red chilli
40g brown sugar
200mls cream
Cream freche
Method
1. Preheat oven 160
2. Remove skin and slice pumpkin into 2cm slices
3. Lay out on baking tray and sprinkle with all dry herbs and sugar. Bake for 10 to 15 or until cooked through
4. While pumpkin is roasting, dice onion and sauté with garlic for five minutes on medium heat. Add roughly diced sweet potatoes and carrots. Cook for a further five minutes
5. Add diced chilli and few sprigs of coriander then vege stock. Add water and pumpkin. Simmer for roughly 40 mins
6. Purée soup with stick blender – add cream and season to taste
7. Garnish with dollop of creme fraiche and coriander
If you're in Coffs Harbour, you MUST check out the new menu at Depot Cafe!
Top Articles