Winter Fashion: Grow Baby Co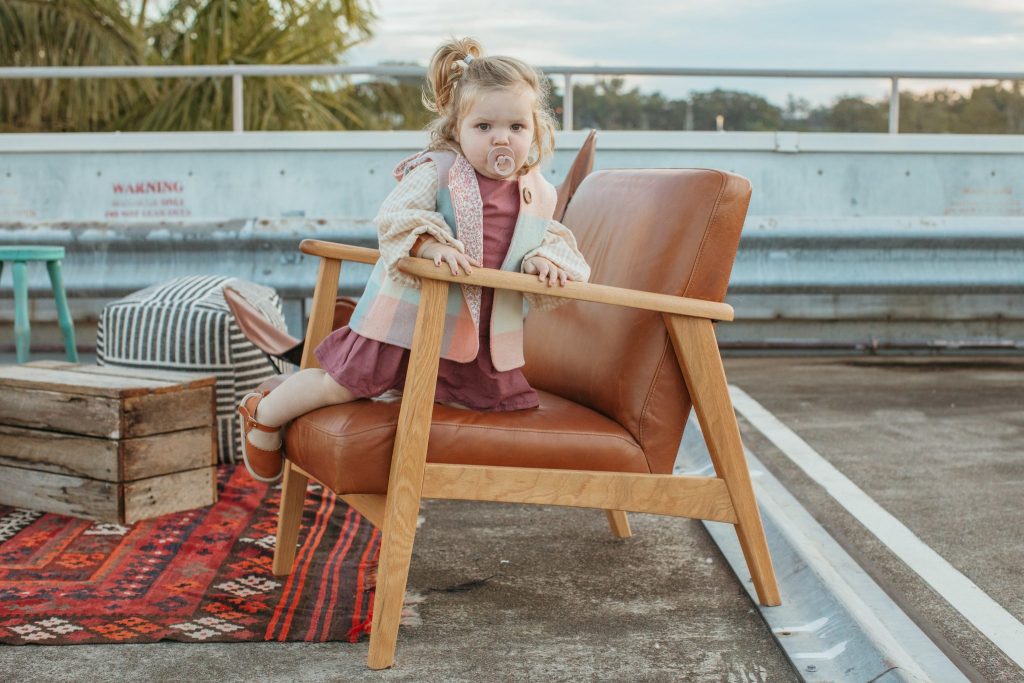 On the first day of winter Coffs Central retailers held a rooftop soiree wearing the latest fashions. Coastbeat went along to document the evening's fun and frivolity. This week, the spotlight is on Grow Baby Co…
What are the cute mini-models wearing?
Heather Rouse – Grow Baby Co: Leo is wearing our tan vintage vest, hand made out of up-cycled woollen blankets and lined with beautifully soft cotton fabric. We paired it with matching cotton harem pants. Zoe is wearing our super-soft burgundy button down dress, paired with our organic cotton gingham smock top and a pink vintage vest. 
What do you love about winter fashion?
GBC: I absolutely love that winter fashion is all about layering. All of the pieces created at Grow Baby Co are designed to grow with the kids, they are made to last longer than one season. And being able to layer means that the kids can wear them all year round. 
Which pieces are you especially excited about this year?
GBC: The vintage woollen vests. They're made out of up-cycled woollen blankets, with only four to five of each style vest made. 
Read more about the Grow Baby Co journey here!