While You Were Sleeping: Bakers Delight
While you're still asleep, Aaron Hall and his team at Bakers Delight Port Central are busy mixing, moulding and manoeuvring. Arriving at 2am, they begin baking the day's bread, rolls, pastries and sweet buns. These bakers work like a well-oiled machine, focussing on timing, temperature, ingredients and efficiency. But don't be fooled, there's still room for fun. With a mid-noughties Top 40 playlist blasting through the speakers, these blokes aren't afraid to belt out a chorus or two! In this ongoing photo series, we show you what goes on before the shopping centre doors open for the day.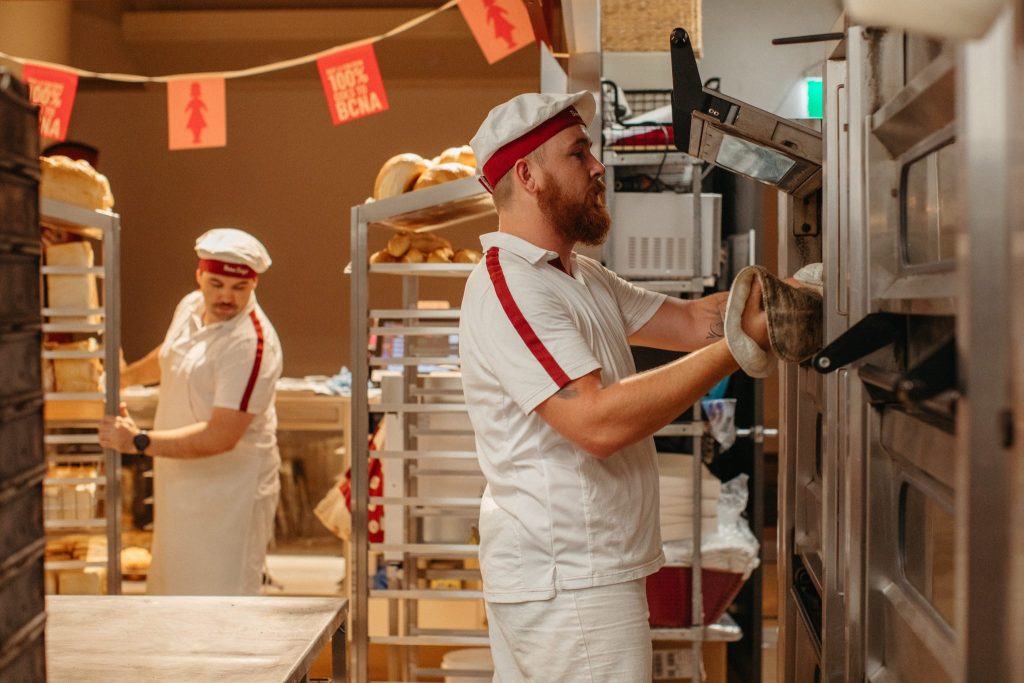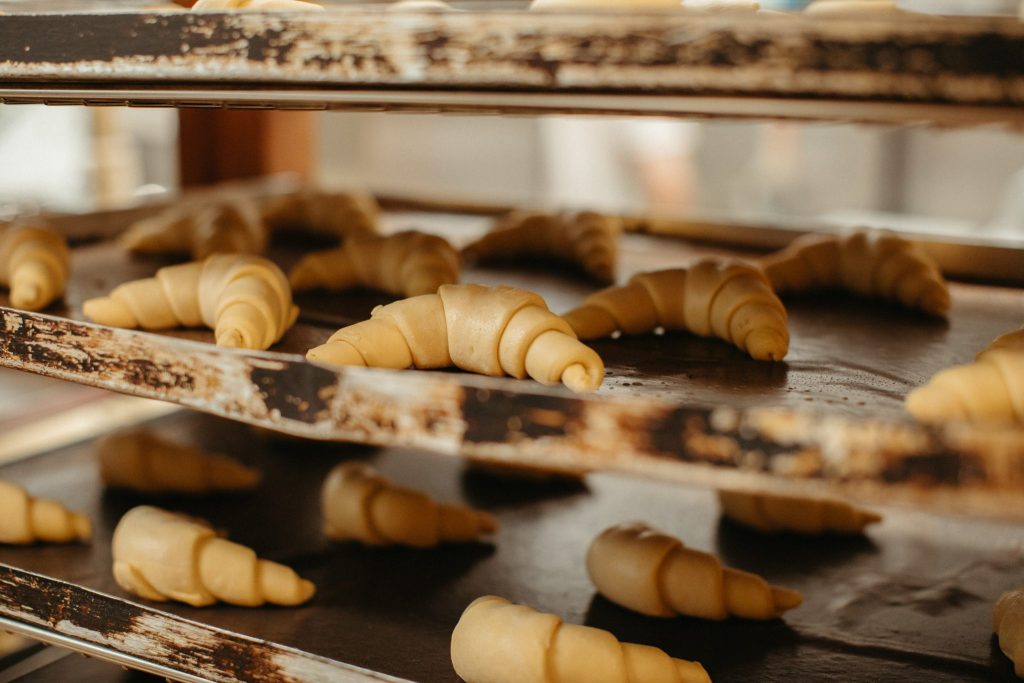 From Bed to Bakery
"I'm coastal born and bred," says franchisee Aaron Hall. "Before stepping into this role in 2013, I worked at Baker's Delight in Forster for several years – I started there as an apprentice baker."
"It takes a good couple of months for the body to adjust to 2am starts but I have no trouble sleeping in on my days off," he laughs. "It's hard when you're younger because you want to go out and do things, but when you get to 31 you go to bed at seven at night anyway…because you're just old!"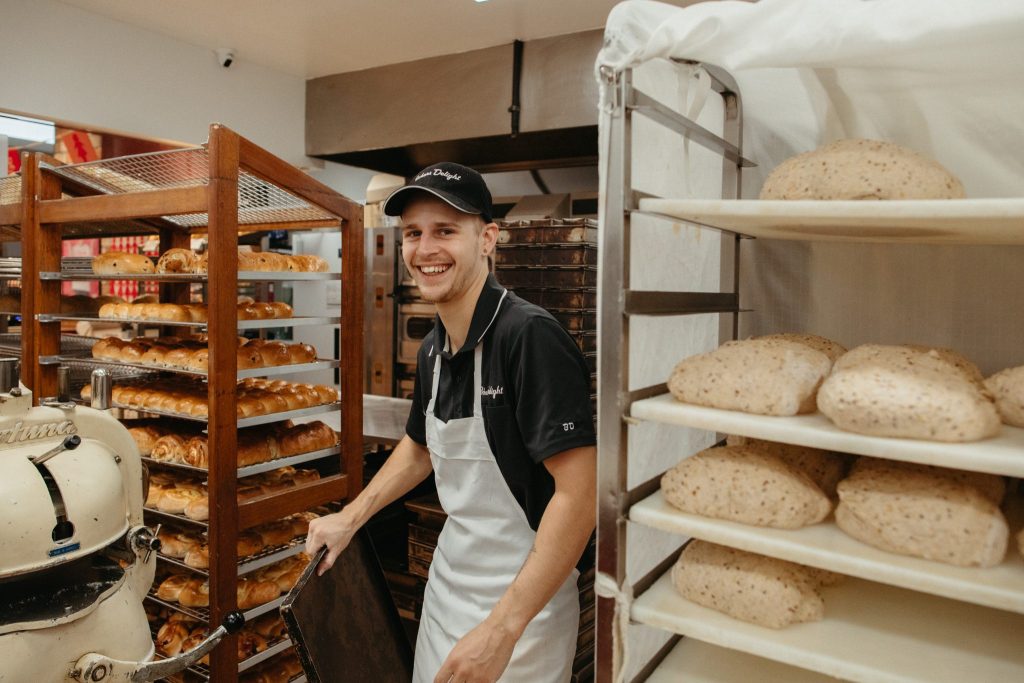 Timing and Temperatures
"You have to think constantly about what's happening – it's fast-paced and pretty full on," Aaron explains. "It's a lot harder than people think it is – you have to know what bakes with what and how fast it rises as every dough is different."
"Everything is made from scratch, all the doughs – there are no premixes," he continues. "We do about 20 different doughs a day so we have to have a sheet and itemise them so we know what's coming at what time. 
"We're constantly playing Tetris trying to get everything to fit properly!"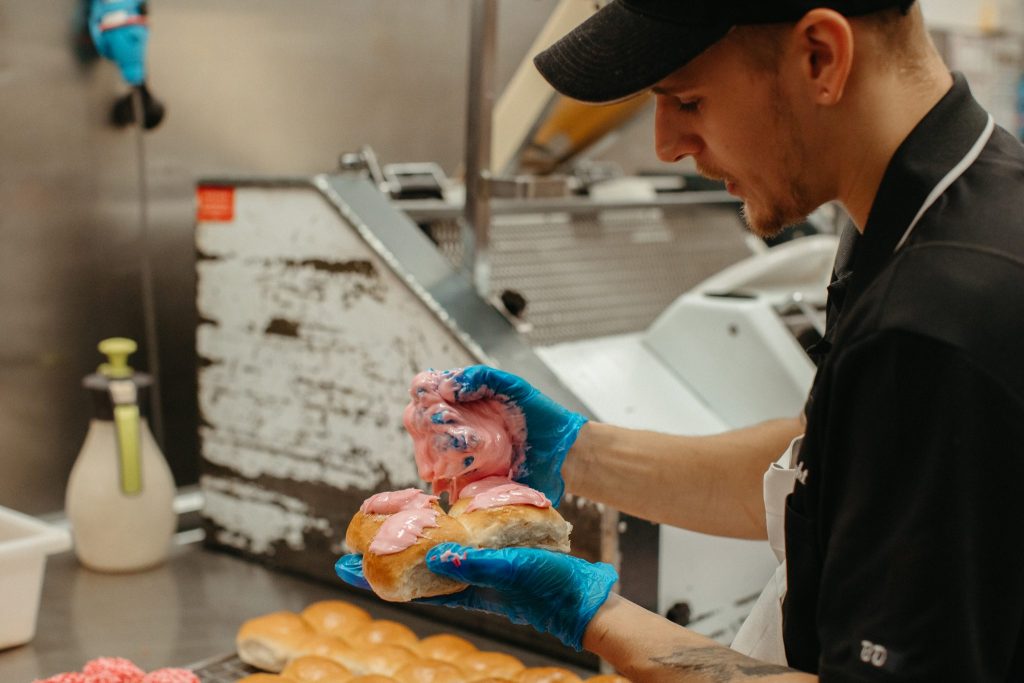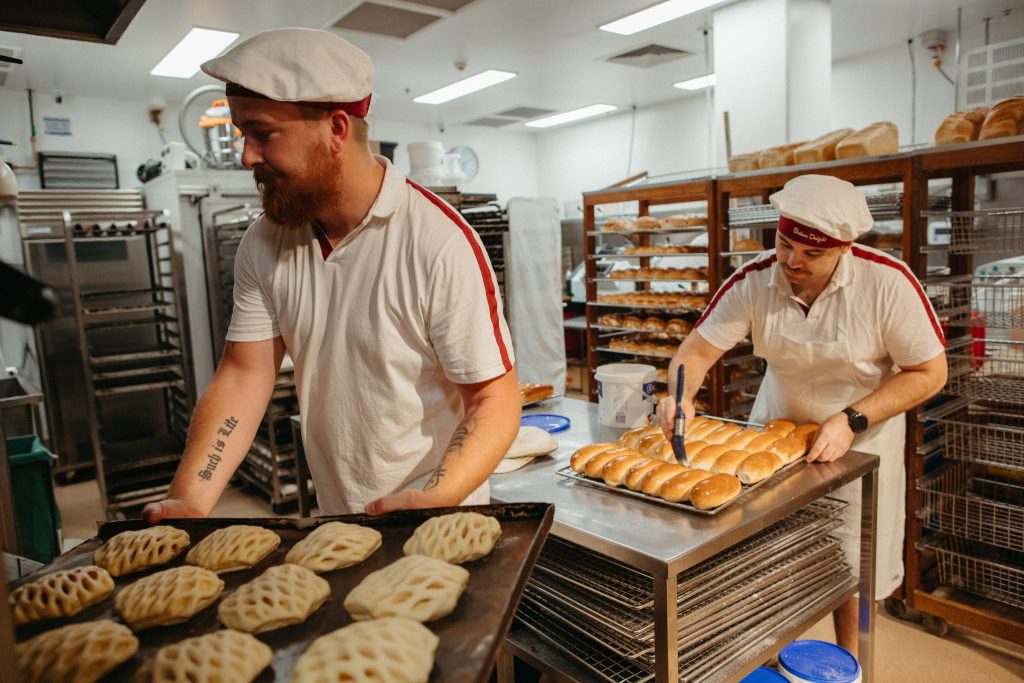 A Fresh New Look
"We recently had the whole shopfront re-done as it was 25 years old and quite dated," Aaron says. "There are new counters, tiles, bread racks and they repainted the back and re-did the floors."
"We shut the shop for 12 days and I thought I could have a holiday but it didn't quite turn out that way!" Aaron chuckles.