What Makes the Great Lakes Great?
The Great Lakes district is known for its expansive lakes, incredible beaches and wild national parks. The region encompasses the major towns of Forster and Tuncurry, coastal villages of Hawks Nest, Hallidays Point, Pacific Palms and Tea Gardens and Hinterland havens Bulahdelah, Nabiac, Stroud and Gloucester. Whether you've got a day, a weekend or a week, there's no shortage of things to do on this special stretch of coastline.
Where to stay
One of the most popular family holiday destinations on the coast, the large town of Forster has innumerable accommodation options.
The Big 4 Great Lakes and Lanis Holiday Island are perfect choices for families, while Stayz and Air BNB offer more boutique choices. Outside of Forster, you'll find excellent holiday accommodation in most towns – Reflections Holiday Park Seal Rocks and Blueys Beach are Coastbeat favourites.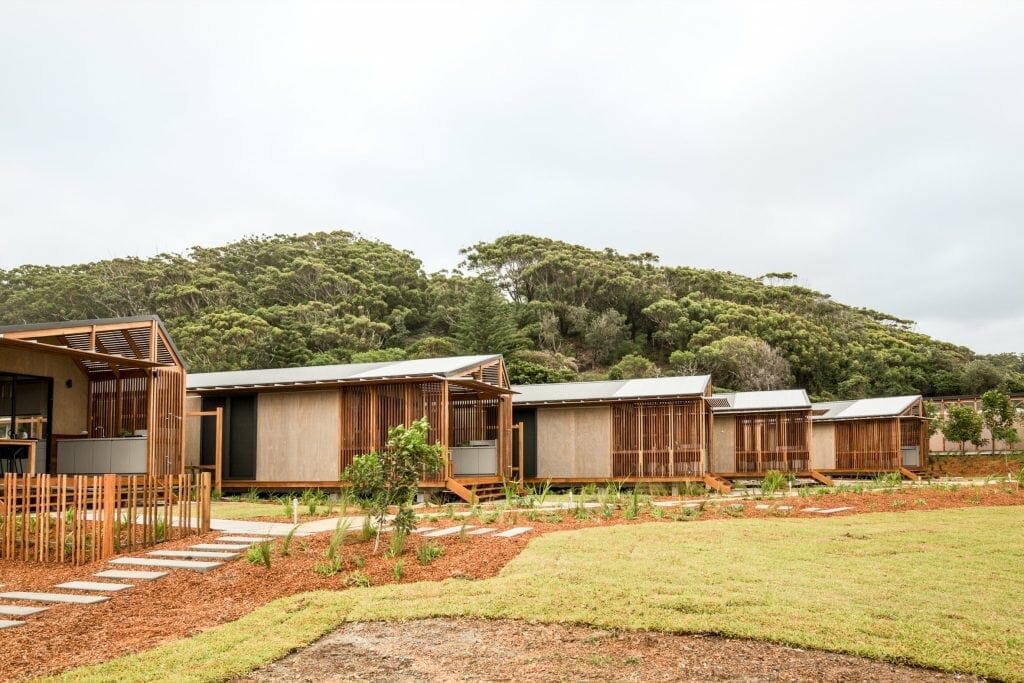 Reflections Holiday Park Seal Rocks, by Edwina Richards
Surrounded by pristine wilderness, The Great Lakes is also the perfect place to pitch a tent. You'll find campgrounds located in Myall Lakes, Booti Booti and Wallingat National Parks, many of them nestled right beside the water.
Foodie heaven
Forster is known for its excellent seafood, which you can sample at the popular Reef Bar and Grill. Good café choices in town include Tartt, Beach Bums and the Tuncurry Rock Pool Café.
It's also well worth the drive to Nabiac, where you'll find a string of unique cafes. Other places worth a visit include Jenz @ Blueys Beach, and Benchmark on Booner at Hawks Nest.
Off the beaten track
It doesn't get much better than the Great Lakes when it comes to outdoor activities. Bushwalkers will enjoy some great walking trails, beginning with the Booti Hill trail, a 7km loop that takes you through coast and rainforest. Shorter walks include the 1.7km Cabbage Palm Loop walking track in Wallingat National Park or the Mungo Rainforest Walk near Bulahdelah.
For whale watching opportunities, head to the Cape Hawke lookout, which offers spectacular 360-degree views along the coast from the top of a dedicated tower or the Bennetts Head Lookout.
Chase some waves
 The Great Lakes region is blessed with some truly spectacular beaches. Family favourites include the white sand beaches of Seal Rocks and Forster's main beach, while the giant sand-hill at the northern end of One Mile Beach will keep kids entertained for hours.  Surfers will love Boomerang and Blueys beaches as well as North Wall in Tuncurry. And, if you're looking to avoid crowds, take your pick of deserted beaches around the Myall Lakes National Park.
Water-lovers dream

Home to the three expansive waterways of Smiths Lake, Wallis Lake and Myall Lakes, this region is a hub for boating enthusiasts. Bring your own vessel to explore all the lakes at your leisure or hire a boat from Forster Marina to travel around Wallis Lake, which runs all the way to Tea Gardens. Those looking to slow the pace can hire a kayak or paddleboard. Alternatively, contact Amaroo Cruises to jump on a whale or dolphin watching ocean cruise.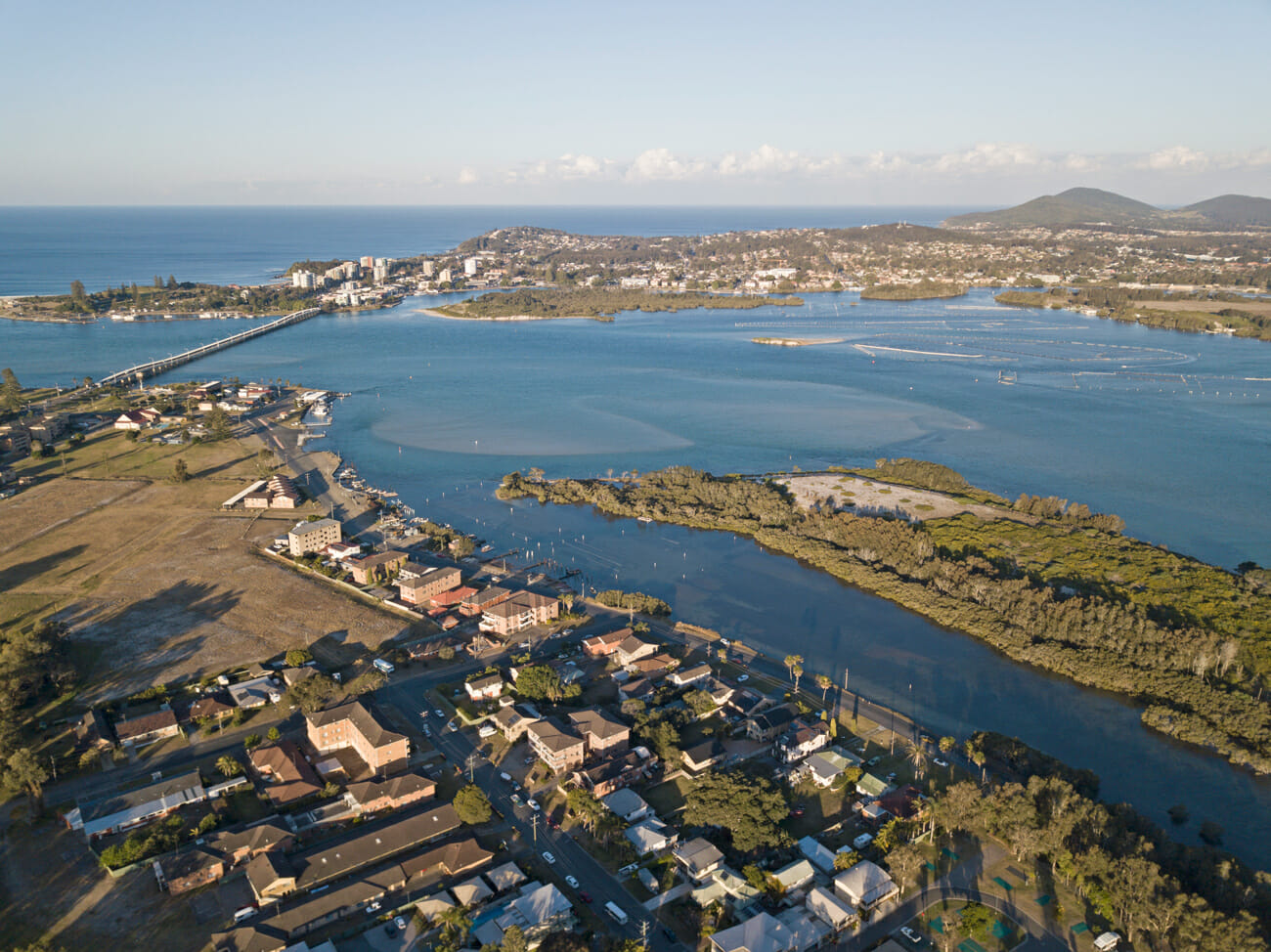 Forster Tuncurry
Family fun
Need something to keep the kids entertained? Visit the Big Buzz in Tuncurry, an adventure park full of waterslides, toboggans and go-cart tracks. With 20km of bike paths, Forster also offers ample cycling opportunities; bikes can be hired from Boomerang Bikes.
Hinterland drives
The Great Lakes hinterland takes in the townships of Stroud, Bulahdelah, Wootton, Coolongolook, Nabiac and Gloucester. Take a drive through the picturesque hinterland where you'll find historical hotspots, cafés, boutique wineries, antique shops, art and art studios, surrounded by lush farmland and forest. If you love country life, consider a farm stay or eco-retreat and make a weekend of it.
Shopping destination
Home to some of the north coast's best farmer's markets, the Great Lakes are becoming a real food destination. Each town also has its own community market, where you're sure to find some treasures to fill your suitcase. For a full list of Great Lakes markets visit this page.
In Forster, there are a bevy of eclectic boutiques, surf stores and even a real book shop! Further afield are a handful of artists and craft studios selling handmade gifts – some of the best include Trisha's on Blueys Beach or Whitewashed Gallery in Hallidays Point.
And that is what makes the Great Lakes great.