Home Hacks: A Coffs Coast interior designer tells you how to create a functional and comfortable space to live and work in
Welcome to work, 2020 style.
The laptop is open on the kitchen table and your three-year-old has just spilt his cup of orange juice all over the keypad. You throw a tea towel in its general direction and run to the lounge room, tapping your cracked smartphone screen while trying to connect to the daily Zoom check in with your boss. You join the meeting and realise you can't hear a thing over Bluey's voice blasting through the TV's speakers. Making a dash for the study down the hall, your heart sinks as you remember it has been converted into a primary school classroom with paint, glue, and glitter strewn cross the desk. You're out of options – the car it is. Welcome to work, 2020 style.
Advice from Nicolle Foster
It's difficult to say how long the current social distancing laws will remain in place, but it makes sense to accept our predicament and optimise it. That's where Nicolle Foster comes in. The Coffs Coast local is the owner and Senior Designer at Natural Habitat Interiors and Design. Nicolle says that while the world feels as though it's spinning out of control, there is one area of our lives we can manage: our homes. Whether you're seeking a functional work from home set-up, or you just want to make the long days inside feel more comfortable, Nicolle has some home hacks you can put in place right now.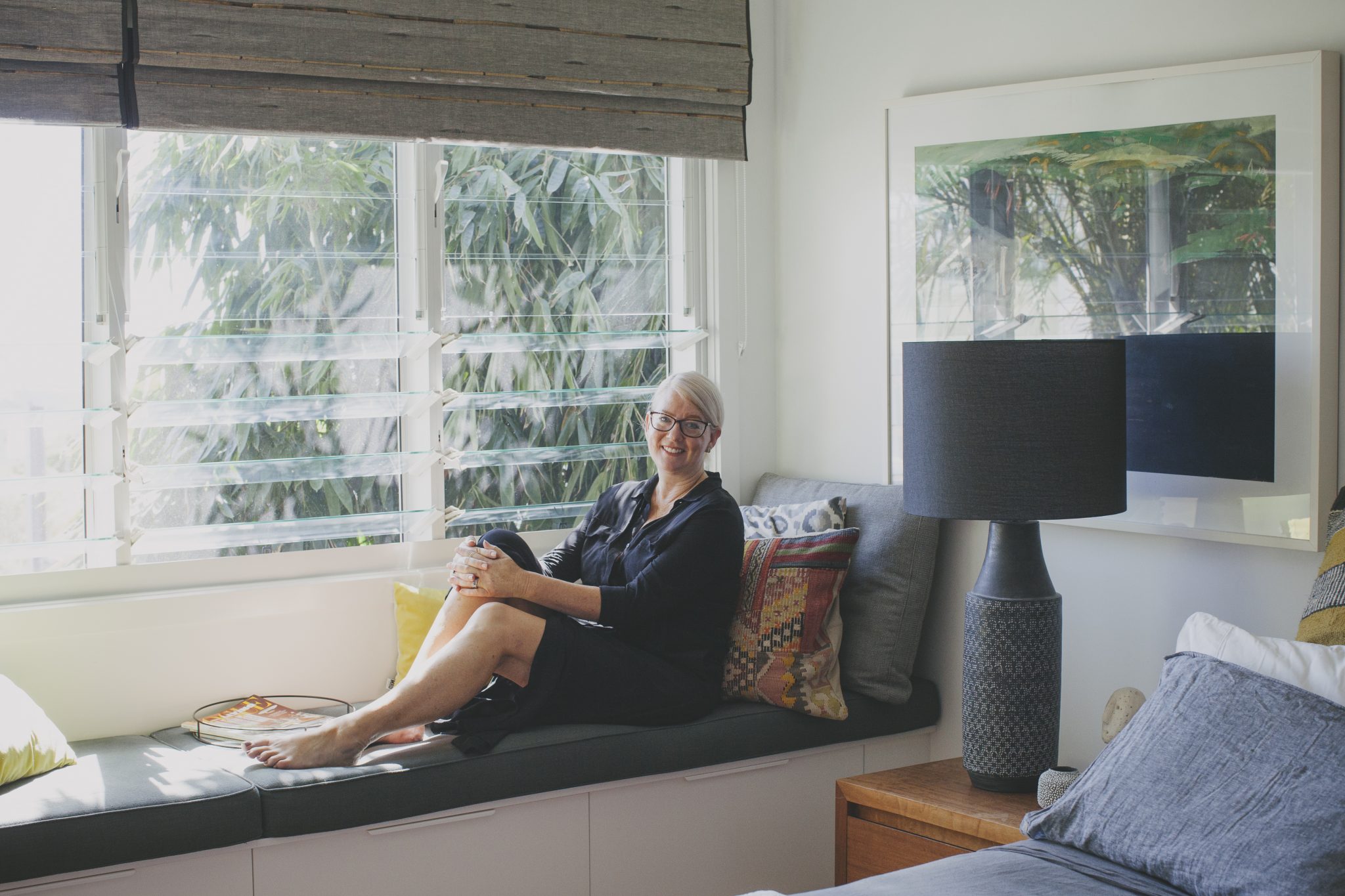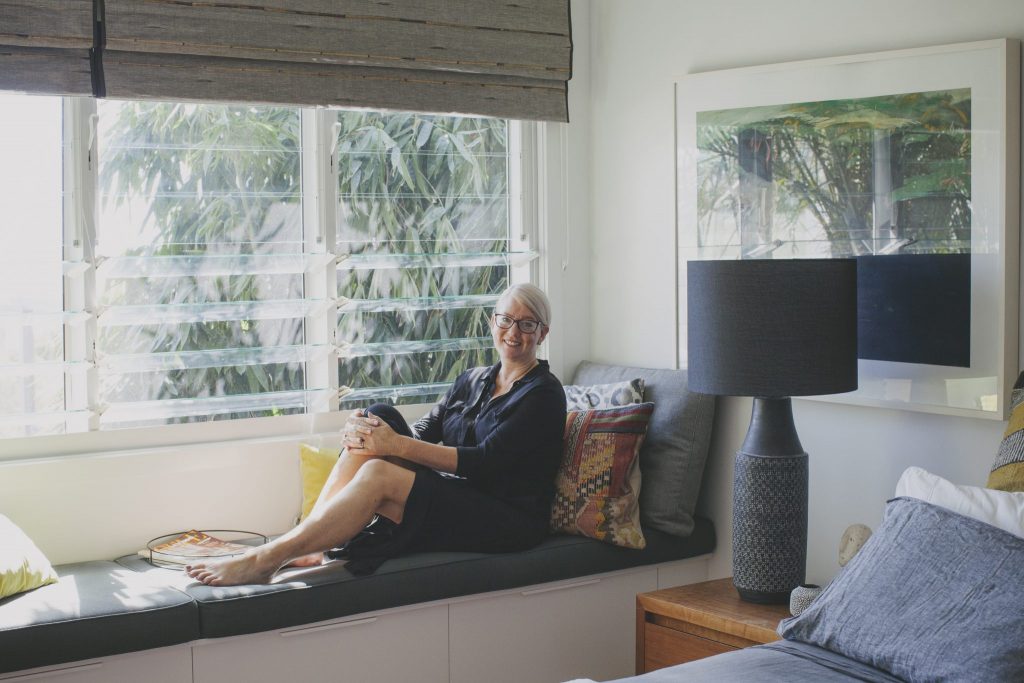 Clear away clutter
It can be difficult to focus or relax if your space is a mess, so tidying up has to be the first step. You can't go anywhere, so why not spend an afternoon tackling those cluttered shelves and the closets you normally ignore. Nicolle recommends making a place for everything you value and getting rid of items you don't use.
"By collecting things with no meaning, you develop unwanted clutter," she explains. "Clearing mess helps to create an environment of order and calm."
---
Latest posts
---
Once you've de-cluttered, take the time to do a deep clean – no shortcuts allowed!
"Don't just sweep away the dust," Nicolle cautions. "I advise clients to remove items associated with bad memories and replace them with things that evoke hope, beauty or peace."   
Create your haven
We're in this for the long haul, so concentrate on designing the home you want to spend an extended period of time in. Nicolle calls this type of space a 'haven of intelligent self-care'.
She suggests dividing your home into sections with intention – work zone, meditation area, reading nook – while focusing on creating an atmosphere that reflects that space as well as your personal style.
"Add colours you have a positive association with," she says. "Pick a bunch of flowers, herbs or greenery from your garden or light a candle."
Nicolle is guided by the principals of Feng Shui and tries to give rooms 'breathing space'.
"Leaving  gaps between furniture pieces and walls will visually open up space, create peace of mind and potentially inspire motivation."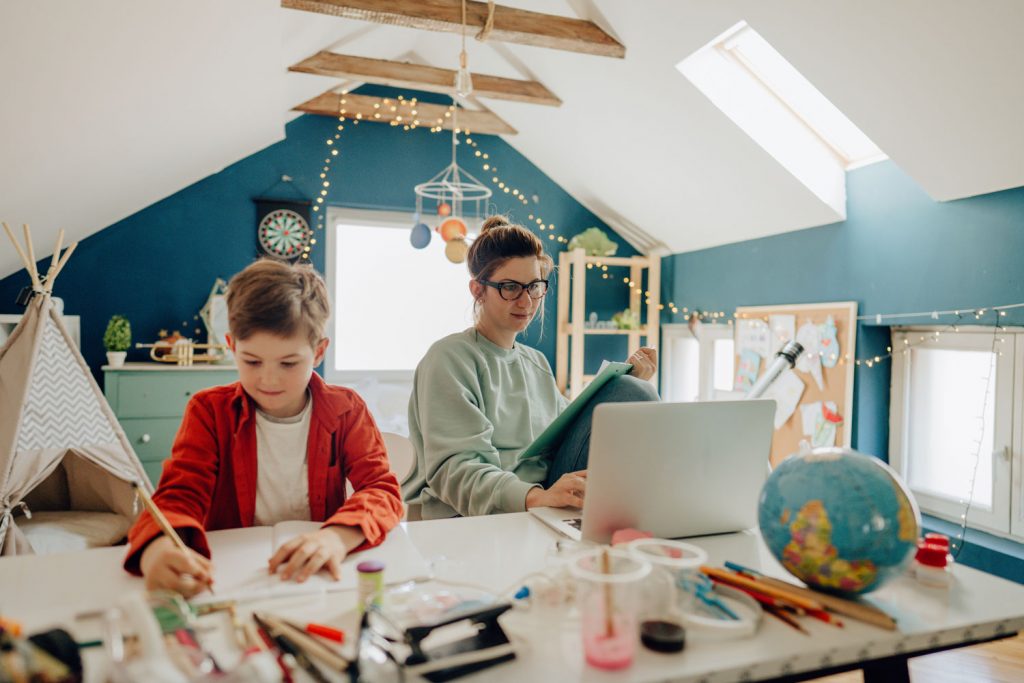 The ideal workspace
While your options may be limited, having a dedicated workspace is ideal. Nicolle recommends a separate room where you can close the door, but if that isn't possible, she says you can still create a comfortable and functional workspace. 
"Choose an area with plenty of natural light and a pleasing outlook," she advises. "Invest in an ergonomic chair and organisational tools that allow you to stay on top of things."
Nicolle lists drawer dividers, pen holders, binders and file folders as some of the basic essentials. She says a filing cabinet with separate drawers for business and personal files like bills, ensures nothing gets mixed up and keeps the desk or table top clear. Organisation doesn't have to mean bland minimalism. Nicolle is a fan of decorating and personalising the home office.
"There's nothing wrong with making your workspace somewhere you want to spend time!" she laughs. "Put up some artwork, color coordinate your office supplies, and create inspiration boards related to your work."
At the end of each day, it pays to spend a little time cleaning up.
"This way, when you re-enter the space you won't procrastinate by cleaning, and you will have a motivational and clear environment to begin your day," Nicolle explains. "Putting your work away at the end of the day helps you "log out" and prevents you from mixing your work and playtimes."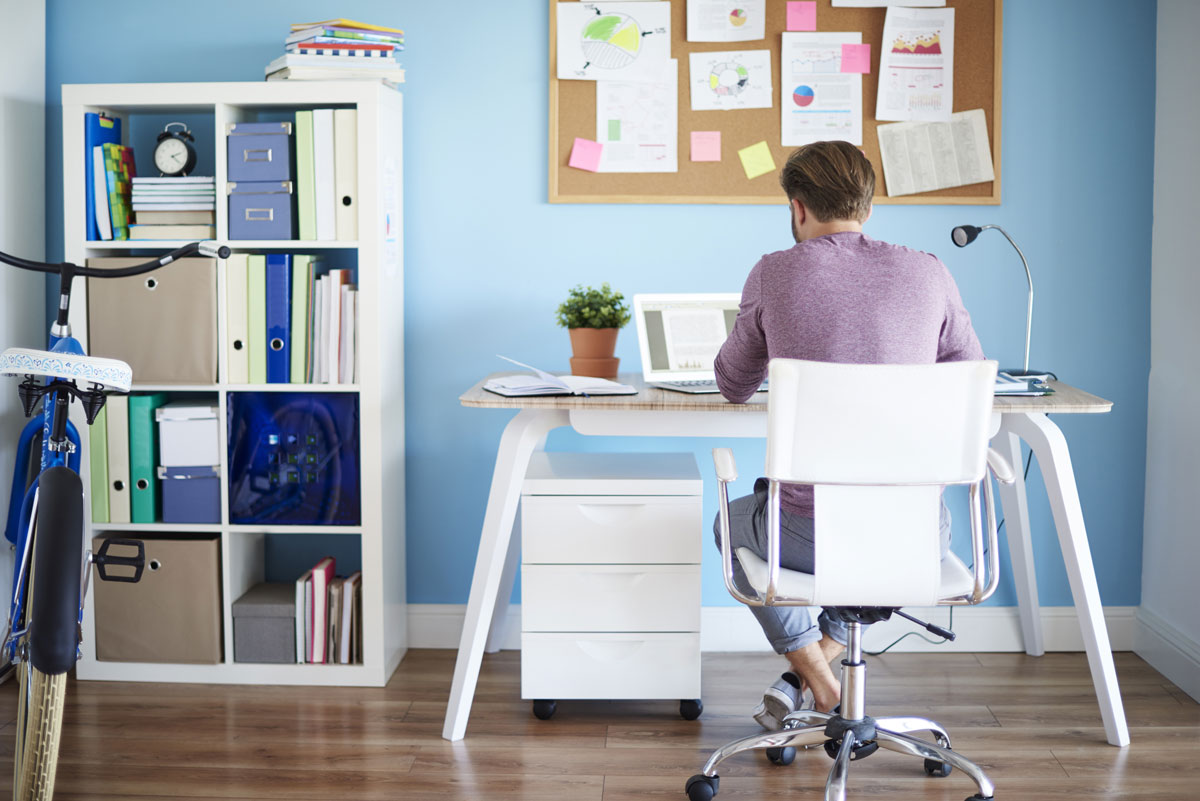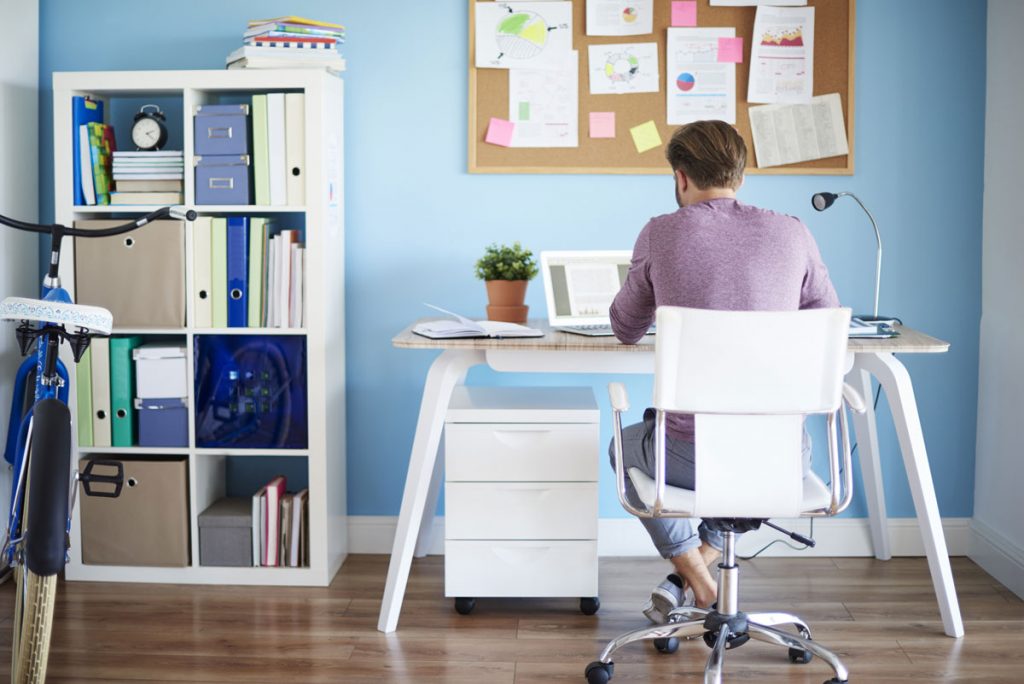 Personal assistance
Not a lot has changed for the Natural Habitat Interiors and Design team as Nicolle's office is attached to her Coffs Harbour home. Consultations and meetings have moved online where Nicolle says she's happy to engage with new clients. If you're embarking on a renovation or simply need to pick a designer's brain in order to take your home to the next level, contact Natural Habitat Interiors and Design today.
Nicolle's tips for interior design