Weekly Bellingen Farmers Market Begins!
On the hunt for fresh local produce? Head to the new Bellingen Farmers Market every Wednesday.
A crowd of more than 300 people filled the Bellingen Showgrounds for the first Bellingen Farmers Market on Wednesday May 29. Over 20 growers and producers from Kempsey to Coffs Harbour attended the markets with generous displays of seasonal produce, micro greens, baskets of garlic, ginger, turmeric and herbs, honey, jams, chutneys, pastries and breads. Outdoor stall holders included F1 Wagyu beef, fresh local seafood and ethically and pasture raised pork. The event also featured a 'Our Market Kitchen' offering both a café and Asian-inspired takeaway meals focusing on produce from local farmers.
Market organiser Louise Hensby has an exciting vision for the weekly market as a tool for promoting collaboration between farmers, food education and tourism in the Mid North Coast and surrounding region.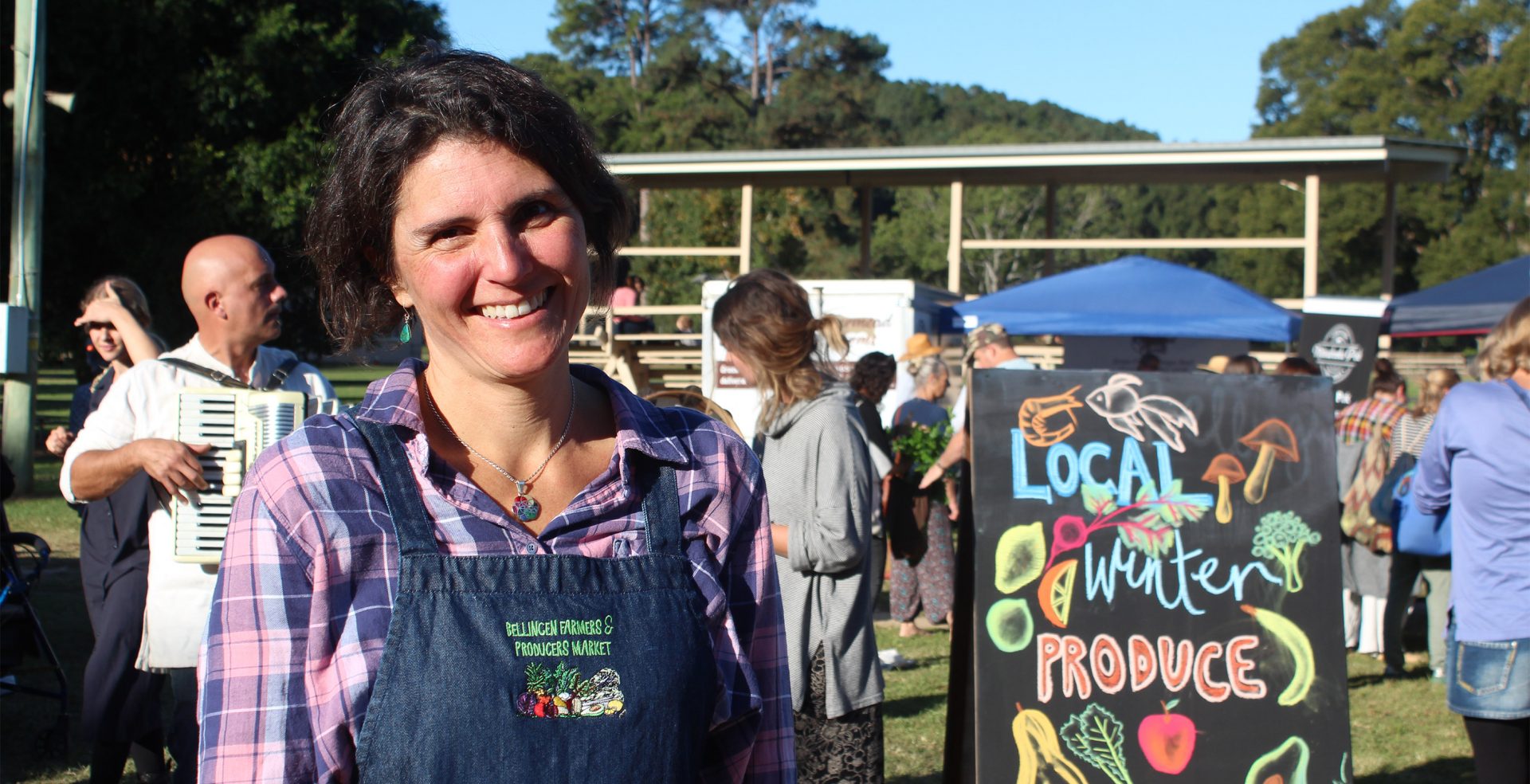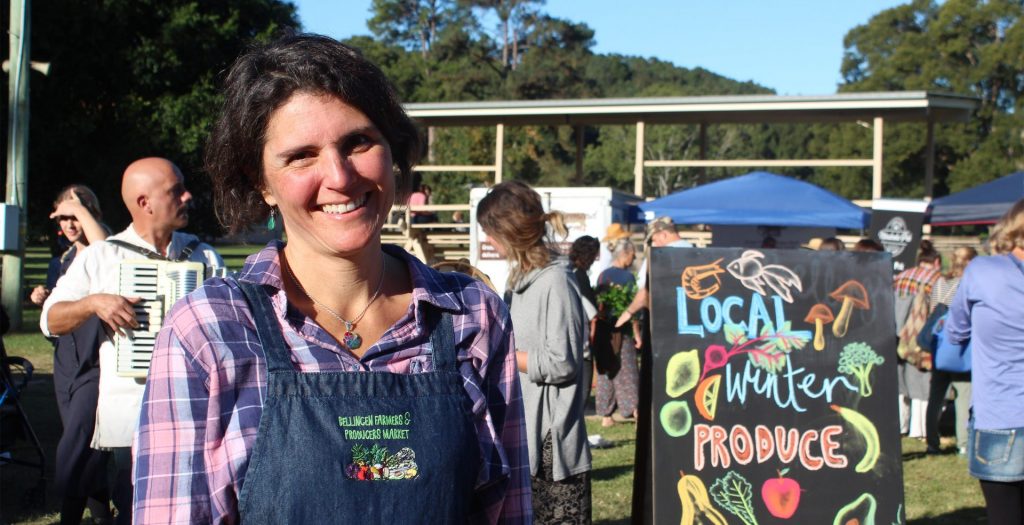 Bellingen Farmers Market Organiser Louise Hensby is excited about the future of the weekly event
"Farming is a traditionally isolated occupation, which is unsustainable for farmers' mental, physical and financial health" Louise says. "The next generation will need to support each other, and markets like these allow farmers from the same food bowl to share stalls and help each other out – we even have some local farmers organising working bees on each other's farms! The potential is huge."
"Many farmers want to sell their produce locally but haven't had the support to do so. Next week we're welcoming a new stall of growers who have been selling to one of the major supermarkets for 30 years and are ready for a change. To me, this is very exciting as this market is all about supporting or local growers to sell their food to our local communities."
According to Louise, the event has all the hallmarks of a bustling village market with hints of a European village vibe, a theme supported by local musicians Hayley Egan and Salvatore Rossano of Santa Taranta. Louise is thrilled with the feedback on social media from both stallholders and the local community, and from people in Bellingen in the days following the market.
"It's evident that we're delivering what people want, which is hugely reassuring," Louise says. "Many of our stallholders sold out, so that confirms what we believe – that there is huge potential for the weekly market to become one of the primary distribution networks for growers and producers and a new weekly shopping place for consumers."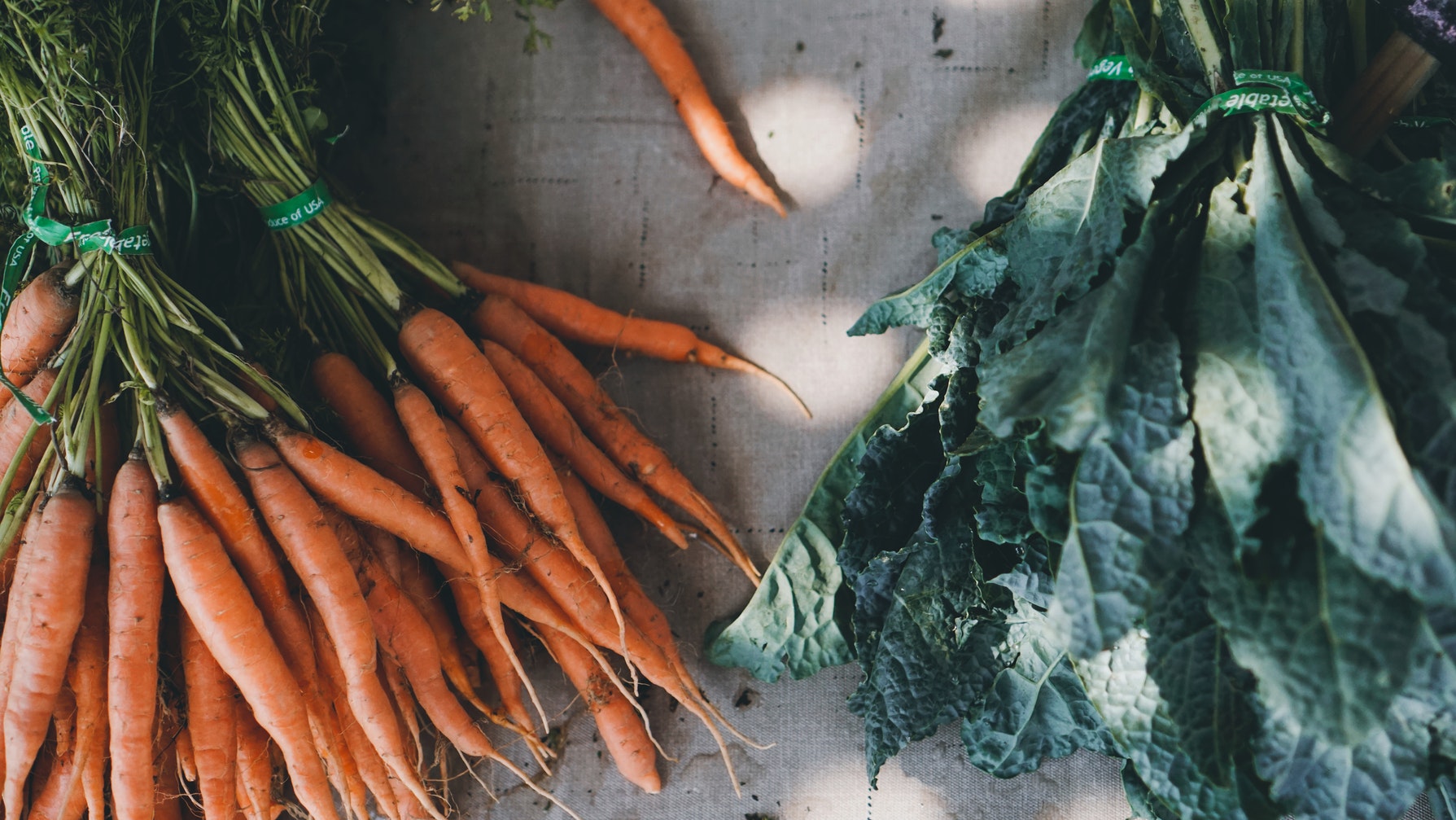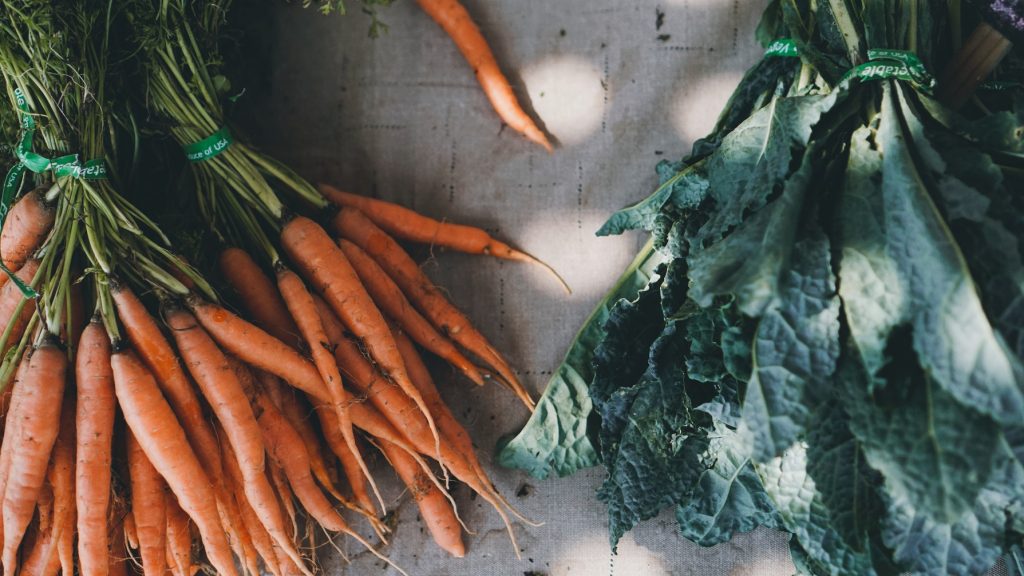 Fresh, locally-grown and seasonal produce at the new Bellingen Farmers Market
Louise promises that there will be a continuation of the vibrancy and colour of the opening event at future markets.  "We have even more stall holders lined up to take part. Some are waiting for crops to ripen, but rest assured, each week will be another fabulous event!"
Louise is calling for buskers to entertain the market community and local small-scale hobby growers to contribute surplus chemical-free produce to the community stall.
The weekly markets will be held every Wednesday from 2.30pm until 6pm at the Bellingen Showgrounds.
For more information on the markets, busking or community produce stall, go to the Facebook page or email bellingenfarmers@gmail.com You can also follow the Market on Instagram