We Love Nature
Stop and look around you. Can you see a green space? A tree, your garden, a park? Now listen carefully to what you can hear. Birds singing? A breeze? The surf? Can you hear yourself breathing, in and out, in and out… This is a tiny taste of the nature fix called Go Slow For a Mo'.
Love Doctors
The Go Slow For a Mo' program is the creation of The Connective, a company founded by Directors, Dr Miles Holmes and Waminda Parker. It takes you on a therapeutic walk through local green spaces, using proven meditation and awareness techniques. As Waminda says, to access the health benefits of nature it has to be more than just a walk in the park. 'We need to move from the concept of being surrounded by nature through to developing a more meaningful relationship with nature…connecting with nature.'
So, loving nature is our Valentine.
'It's about moments, not minutes,' says Miles, a resident of our own green Bellingen. 'The research shows that it doesn't really matter how long you spend in nature, it's all about what you do there. It's about how much you can notice and how much you can engage all your different senses.'
The Research
Go Slow for a Mo' offers exercises that trigger neurological pathways in the brain to increase feelings of wellbeing. This has a huge impact on general physical and mental health. The research, conducted at the Living Lab at Macquarie University, shows an unprecedented 30% rise in participants' positive feelings of wellbeing.
An App for Happiness
The Connective has installed guided walks into existing green areas, like parks, hospitals and schools. The installation does not require construction or earth-moving, just a well-curated walk, guided by an app on your mobile phone. The app is being designed collaboratively by The Connective's team of psychologists, anthropologists, designers, ecologists and First Nations custodians, for release in April 2022.
Trainer Wheels for Transformation
Students at Macquarie University reported feeling daily improvements in mood, which helped them manage stress. Many who entered the research program doubtful of the effect were surprised at how positive the experience was. The program showed them how to engage meaningfully, stimulating pleasure through beauty, curiosity and even love, such as one student's 'attachment to the little ducklings' in the university park.
One student commented, 'My initial thought was pretty adamant and arrogant I guess, cause I was like yeah, nah this is not going to do anything. But after the first couple of days I really did start to feel something towards everything around me.'
Another reported that they were 'initially apprehensive' but around the third or fourth day began to look forward to the nature connection, calling it 'very profound'. All spoke of a growing appreciation for what was around them.
It's All About Love
This growing attachment to nature is a central concept to Go Slow For a Mo'. Dr Holmes argues convincingly that the best way to get people engaging with environmentalism is to foster a personal connection with nature, rather than being frightened by news of environmental destruction.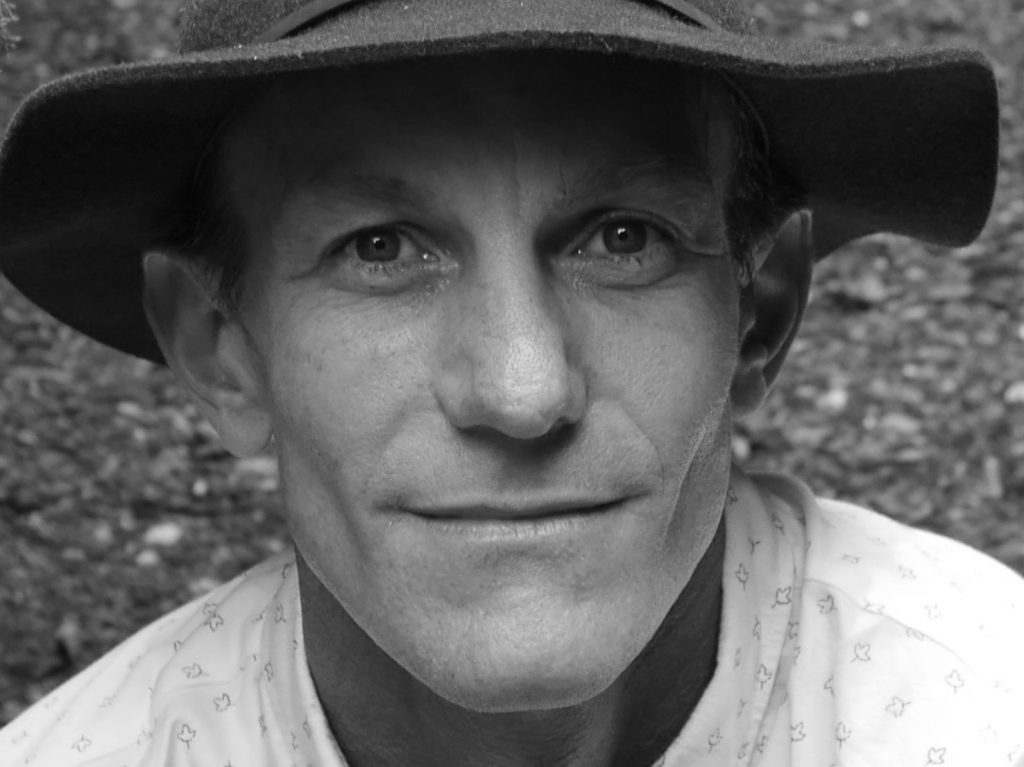 Find out more here.
Let us know your favourite green space where you are and we'll send it to The Connective for future programs.