Wave of the Day
When not busy booking surf trips, Chris Wright and his Wave of the Day business partner, Dave Thew will most likely be found surfing somewhere around Byron, camping or drinking questionable amounts of coffee.
And sure, they offer top deals on surf trips worldwide, but they are also passionate about responsible travel and finding ways to improve the lives of those in the communities they visit.
Chris tells Coastbeat about the 'Social Good' the business is dedicated to….
As salt-infused globetrotters, it's incredibly important to understand the potential impact we have on the countries we travel to.
Surf the hotspots and make a difference while you do!
Wave of the Day is committed to making positive change to the communities surfers often visit. Our Social Good program supports not-for-profits such as Waves 4 Water and the Suku Mentawai Indigenous Education Foundation.
One of the items our donations go toward are water filters from Waves 4 Water. These filters can provide clean, healthy, drinkable water for up to 100 people or the equivalent of one million gallons of water. They filter out bacteria such as E Coli, Typhoid, Amoebic Dysentery, Salmonella and many more waterborne diseases.
Best of all, the water filters are small, lightweight and easy to implement – making them the perfect addition to a board bag. It takes very little time to teach the locals how to use them. Anyone can take one of these filters with them and help give something back when they travel.
I recently visited the Mentawai Islands in North Indonesia on a surf trip for Wave of the Day. I included three water filters in my board bag for the trip. The ethos behind the Waves 4 Water filters 'do what you love and help a little along the way.'
Anyone who surfs will be aware of this wave rich region and most surfers will visit these islands at least once in their lifetime. Getting fresh water can be a struggle in the islands; buying water is costly as are boats and fuel. Giving a single water filter to a family is one thing but to know that true to their culture, they will then share what they have with others, really confirms the great intent with which we set out.
Byron Bay Surf Trip
During my recent trip, I stayed at Playground Surf Resort and got chatting with owner, Guilerme who introduced me to Bapak Mang, a local Mentawai Elder. When the resort was built, Guilerme struck up many local friendships and he continues to support them whenever he can.
Guilerme and Bapak then introduced me to a local family and we all sat together near the shoreline. I talked them through how to set up the water filters – demonstrating cleaning practices and basic maintenance. I encouraged one of the locals to use the filter. This really engages the others, especially the young children and it's no longer a strange looking, bearded surfer involved but a local whom they respect and admire working out how to use the water filter.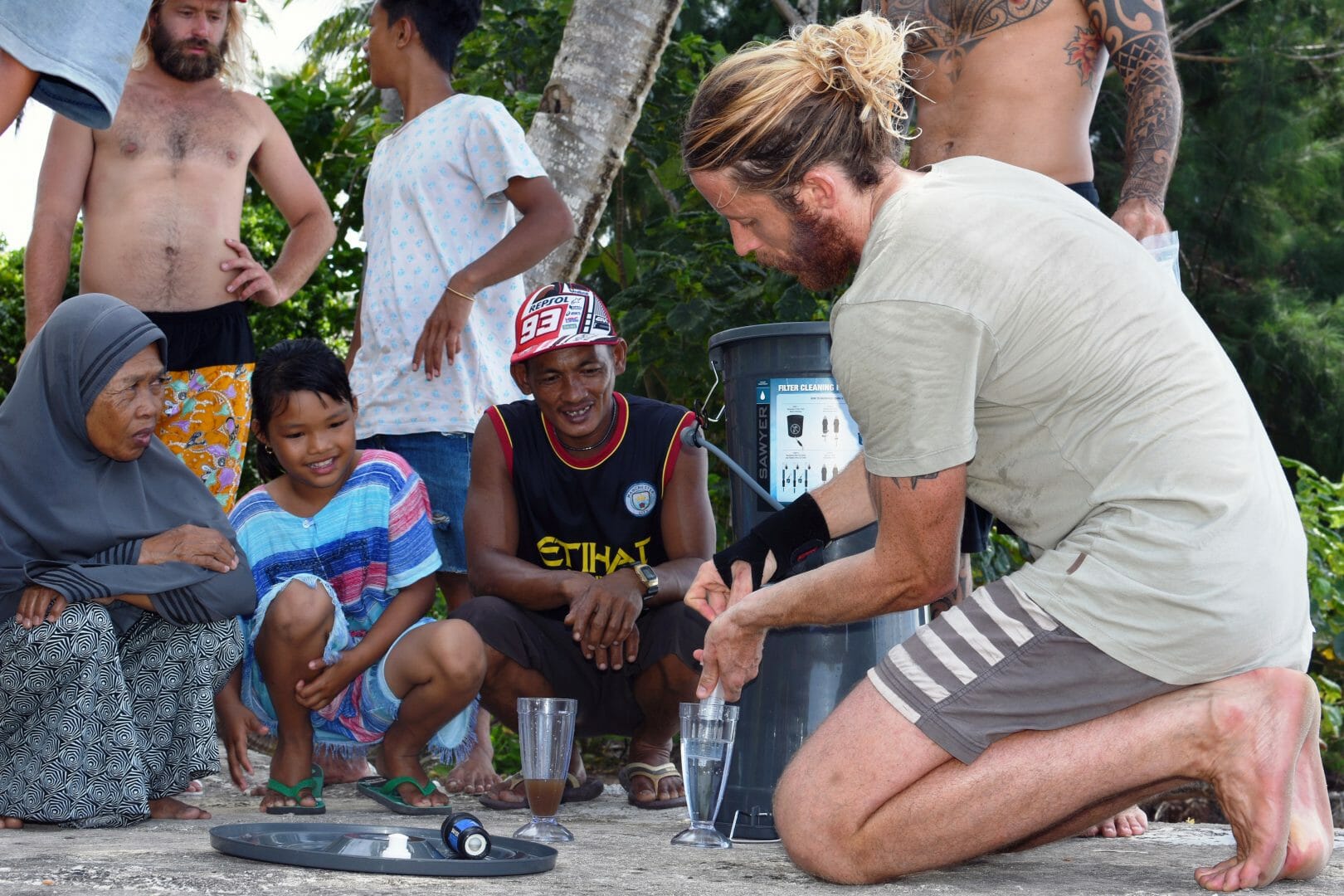 The remaining filters were given to another family from Pei-Pei Village and Bapak's neighbour on Pulau Nyang Nyang. By arriving with three filters, I was able to provide clean water for up to 1500 people through a single day's work. That is something worthwhile on any surf trip if you ask me!
The water filters really are a joy to give away and are so easy to use. I'm delighted to be in a position to introduce them. Waves 4 Water have developed a fantastic piece of equipment and we are proud to support them.
Nothing quite compares to showing people the difference in water quality once the water is filtered. There's that real 'a-ha' moment which is very special to be a part of. Having the ability to give to others, especially something as simple as clean water, is a true gift.
As a surf travel company who sell trips, to stay true to our core values, Wave of the Day strive to offset our footprint in any way we can. Yes, we offer great savings and take guests to amazing locations but if we can educate and inspire everyone who joins us on surfing trips, then that's even better because it is the locals who benefit most.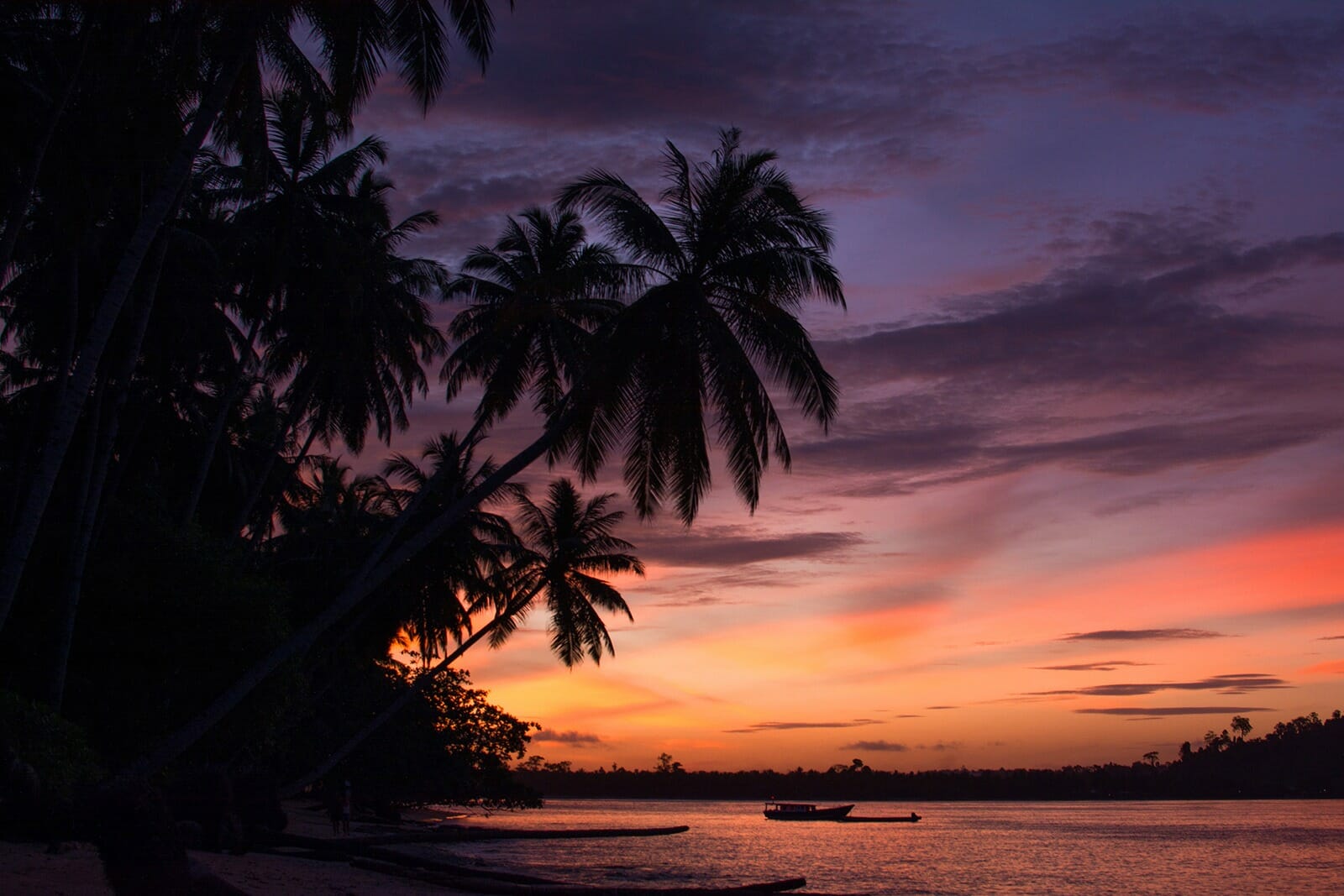 For more information on surf trips or to support the work we do to help communities in the regions we visit, go to www.waveoftheday.com.au
Images courtesy of Wave of the Day, Playground Surf Resort and Osmar Rezende