Very Own: Coffs Coast Artists Come Full Circle
Duncan Macfarlane, Harry Triglone and Gareth Budge grew up on the Coffs Coast before striking out to pursue creative careers. Now the three mates have come together for Very Own, a new exhibition at Culture Hub.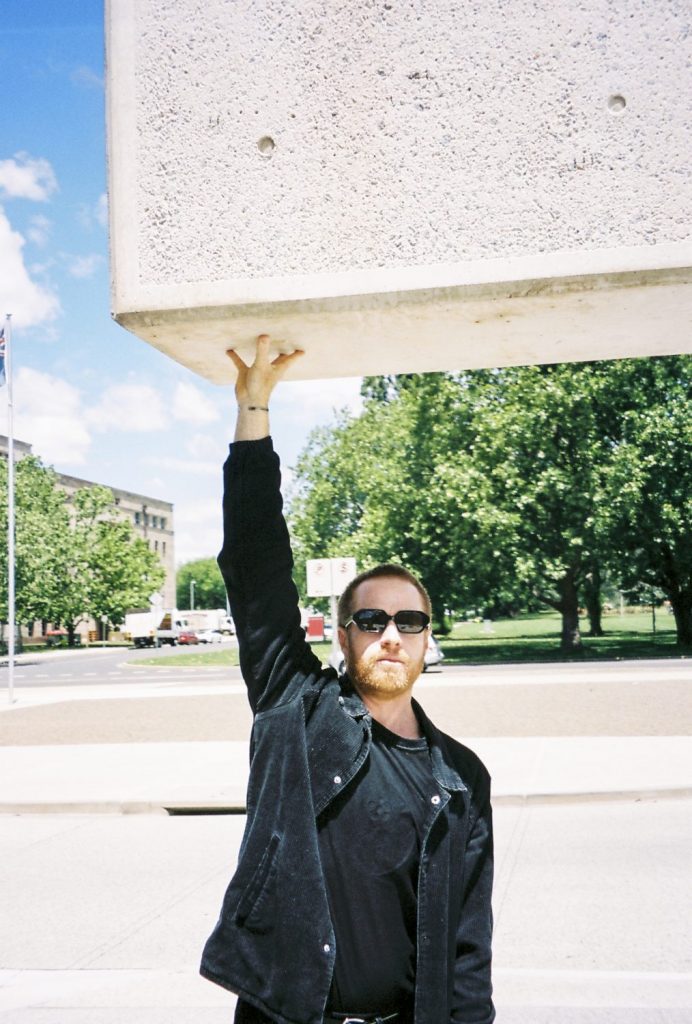 At any stage of life, it's impossible to know if you'll stay on the same path as the people around you. Will you continue on similar journeys or diverge, never to meet again?
Duncan Macfarlane, Harry Triglone and Gareth Budge, grew up together on the Coffs Coast, surfing and getting up to typical teenage mischief. They messed around with cameras and filmed their friends in the water. Gareth is a few years older and started surfing competitively in his teens. He fondly remembers a young Duncan asking if he could take photos of him and Gareth then introduced him to some friends in high places. Duncan went on to become the youngest staff photographer for Surfing Magazine and lead photographer for Billabong. Harry heads up the Fun Boys label and has made surf films that are recognised globally. Gareth is clearly proud of his successful "younger brothers", but the feeling is mutual.
"Gareth was one of the people I shot surfing before it became my career," says Duncan. "These guys definitely helped me and have played a big part in getting me to where I am now.
"We've come full circle."
Coffs Coast Connections
The mates have spent the last ten years or so gallivanting all over the world, pursuing their creative careers. But the Coffs Harbour Regional Gallery's Ash Frost found a way to bring them back together.
"I've known the artists since I was about 15, when we were all in high school and they were surfing in Sawtell," she explains. "I hadn't connected with any of them for over a decade but kept seeing the work they were posting online and was really impressed."
Ash curated Very Own, a personal representation of their experiences and adventures on the Coffs Coast and overseas. Diverse in style and technique, the works carry the common thread of laid-back fun, exploration and surfing.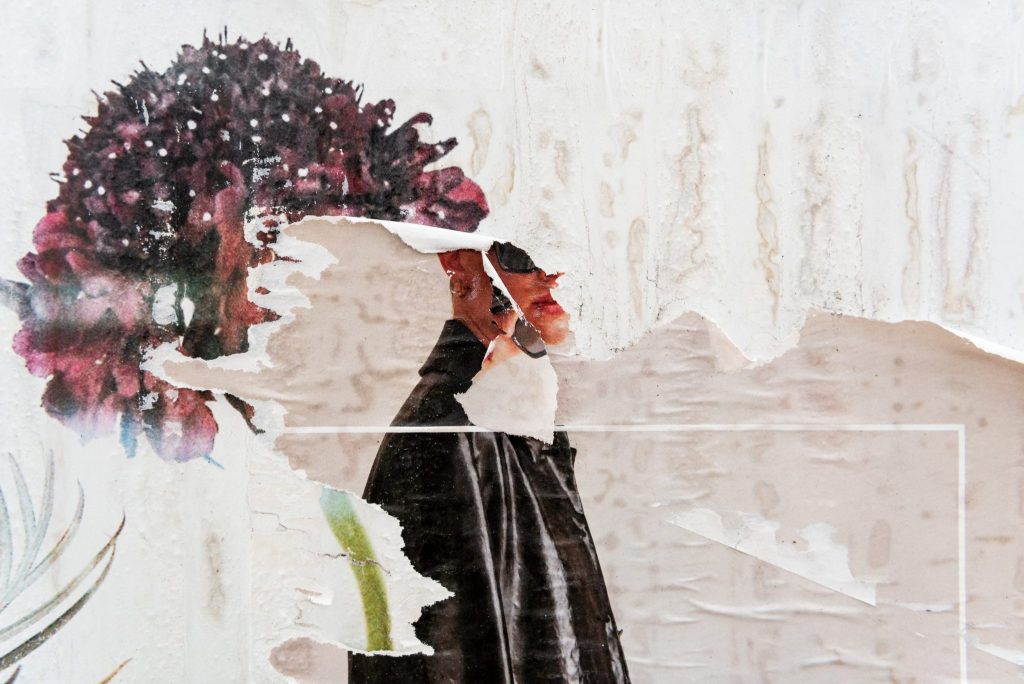 Capturing a Cultural Moment
Gareth is exhibiting images from his series Systematic Static as well as new works experimenting with the use of fibreglass and resin. The body of work is a documentation of fractured wildposting in Berlin. It began when Gareth was living in downtown Los Angeles, surrounded by posters advertising the latest films and gigs. The ads were constantly being torn away and posted over leaving eye-catching patterns, textures and images in chance formations. Gareth would take snaps on the way to commercial photography jobs and quickly became hooked. He continued the process in Berlin, following his curiosity all over the city.
"The images capture a point in time for a culture – its music industry, current movies, gigs, as well as commercial advertising," Gareth explains. "Posters like these won't be around forever because everything is going digital."
Personal Process
Both Gareth and Duncan note that Very Own has a focus on artistic processes, not just polished photos in fancy frames.
"Ash and the team have really made a point of showing how each of us go about creating these works and how Coffs has inspired us to get to this point in our careers," Gareth says.
Duncan's work provides an intimate glimpse behind the scenes with pages from his personal journals on display. Years of travelling to remote corners of the globe to photograph the world's best surfers on epic waves has resulted in countless breathtaking images. But Duncan wanted to go in a slightly different direction.
"I work all over the world and see crazy places, have awesome experiences and meet amazing people but it all gets dumped onto hard drives and disappears," he explains. "It's all well and good doing the commercial side of surf photography but there's a lot more to it.
"I was inspired to get personal and document what I was experiencing, experimenting with different art processes along the way."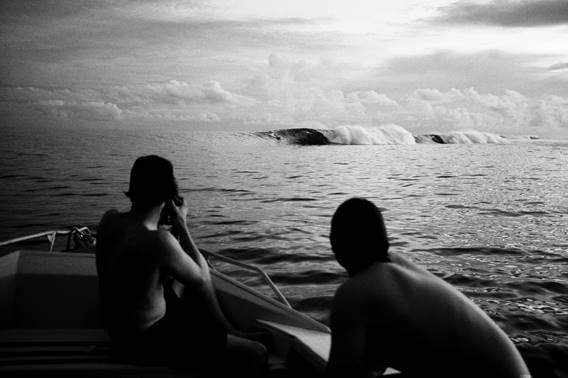 Harry's films are real, raw and fun. He pieces together haphazard collections of good times with a nod to 90s surf movies. For Very Own, Harry will show a big, looping video with some old and new work projected into the back exhibition space at Coffs Central. He says he prefers to shine a spotlight on both well recognised surfers as well as up and comers and local underground icons.
Homecoming
While it's common to grow up in a small town and leave it without looking back, Gareth, Harry and Duncan all acknowledge how special the Coffs Coast is. Duncan still calls Sawtell home and believes he's found the perfect balance. Gareth has many friends who have excelled in their chosen fields then brought their talents back to Coffs. He singles out good mate and local videographer David Wayland who will shoot a short documentary on Gareth while he's back in town for the show.
"I really hope this exhibition inspires young people," he adds. "I think it demonstrates that you can travel the world and achieve whatever you want and still come back to Coffs and do it there."
Very Own will be the first time the artists have exhibited their work together. While their paths have diverged over the years, they'll forever be united by shared history, close friendship and mutual admiration.
Very Own opens at Culture Hub on Saturday June 4. It's the final exhibition in the popular pop-up space, an initiative of Coffs Harbour Libraries, Museum and Gallery, in association with Coffs Central. Want more art? Check out Kirsty Fikkers' Front Porch Project on display just opposite Culture Hub!