UNBOXED: Creative Industry Grads on Show
Exceptional creativity and design ideation is on show at Coffs Central. UNBOXED features the work of final year photography, visual arts and furniture design students from TAFE. Over two years, they were encouraged to experiment, creating a connected body of work to their own theme. The final step required students to plan and present UNBOXED, taking care of every element of the exhibition. Coastbeat visited the show in Coffs Central's workshop and creative space.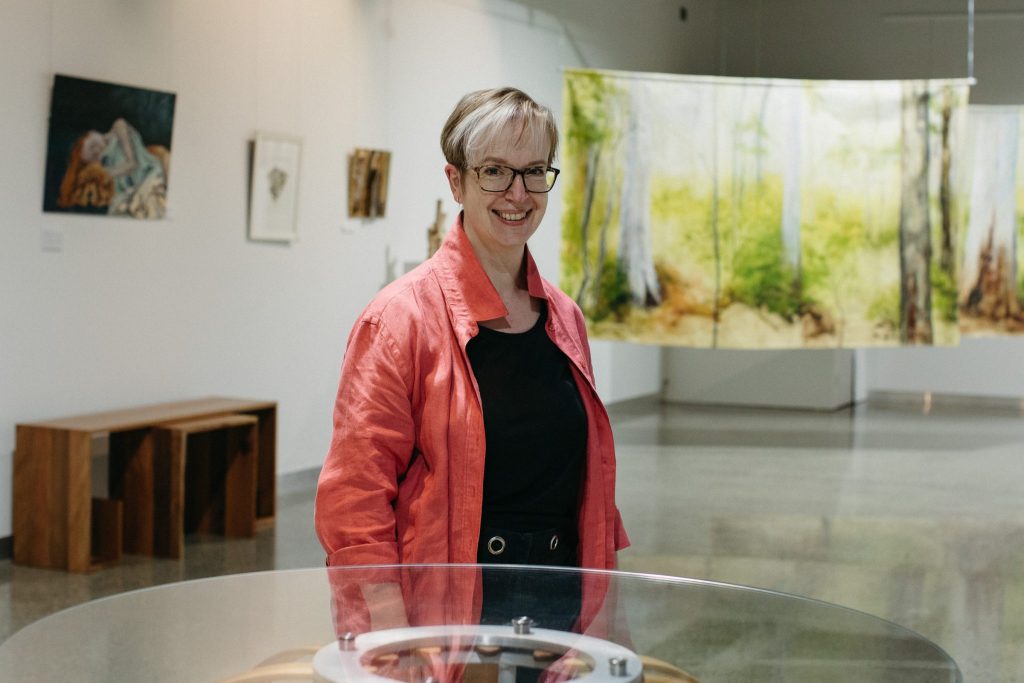 Students Take Centre Stage
"The students found the venue, did marketing collateral, they've curated the show, hung it all and made the catalogue," Head Teacher Sara Bowen explains. "My heart was in my throat wondering if they'd get it done – but they worked hard and I'm really proud of them!" 
Sara manages TAFE teachers and students in Coffs Harbour and Grafton across fashion, furniture making, photography, screen and media, music, ceramics and visual arts. She's impressed by the students' motivation, innovation, and quality of work. Sara points out that some are proficient in one medium but decided to experiment. Ceramicist Cath O'Gorman turned her attention to painting while 3D artists and animator Tony Nicholson attempted wood assemblage. 
"Our students come from all sorts of backgrounds and range in age from 16 to 65 plus," Sara explains. "We have people with intellectual disabilities, people who are really established in the community and students who already have a university education."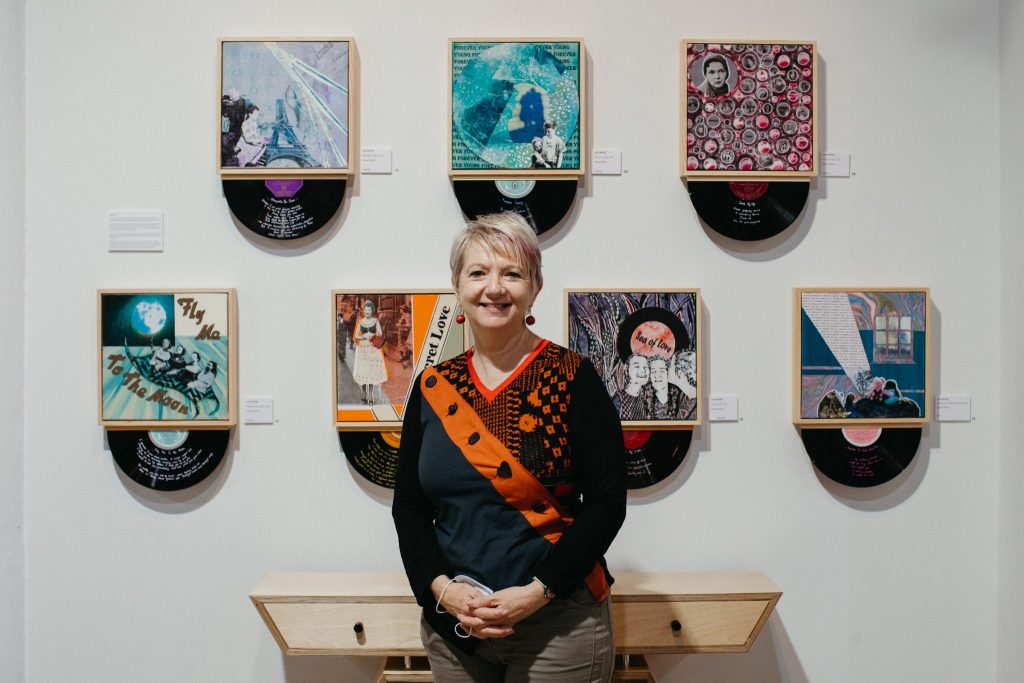 Mixed Media Memories
Visual arts student Julie Byers chose to explore history, family and identity through mixed media. She has created record covers featuring collages of family photos. Each "record" is named after a song and tells a different story. Julie says one is an homage to her aunt and is particularly dear to her. 
"It's called Secret Love," she points out. "My aunt got pregnant in the fifties and gave up her child for adoption – she never really recovered."
Seeing her art on gallery walls has given Julie a boost and helped her appreciate the high standard of work produced by her classmates.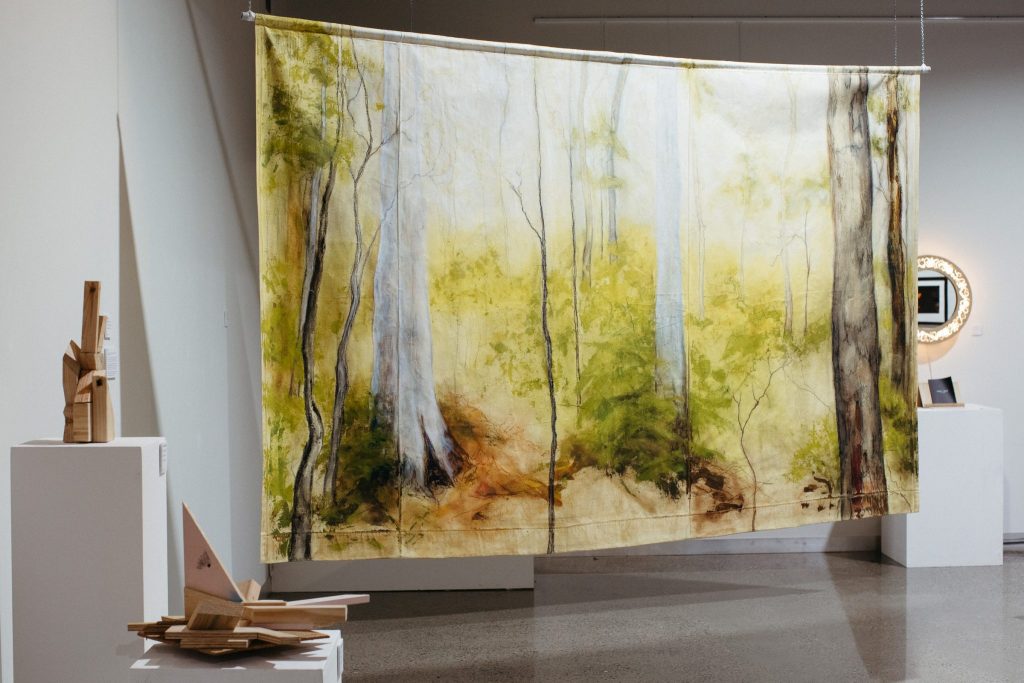 Setting the Standard
TAFE will offer an impressive range of creative industry courses in Grafton and Coffs Harbour in 2022. Sara confirms music, screen and media, photography, fashion, furniture making, visual arts and ceramics are going ahead in the new year. Prospective students can pick up information brochures at the UNBOXED exhibition and get an indication of what's possible. 
"This exhibition shows that students are being taught the practical skills needed for a career in the creative arts," Sara says. "The standard is high but if that's where you want to go, we can take you there."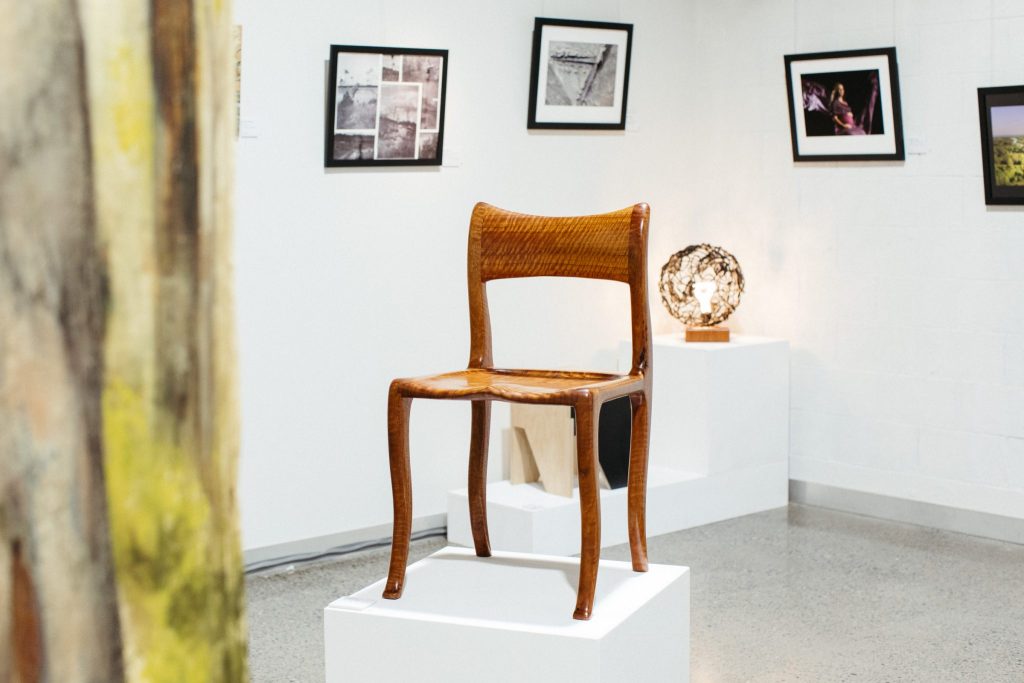 UNBOXED is now open at Coffs Central on Level 1. The exhibition runs until November 17.
Coffs Coast creatives – get excited! Kaleidoscope is coming.