Two delicious pizza recipes from Fresco Marketplace
Fancy yummy homemade pizzas?
Fresco Marketplace makes it easy with tasty local ingredients such as herbs from Bonville, brushed potatoes from Dorrigo and button mushrooms from Boambee. Mushrooms are available all year round, as are potatoes, but they really come into their own come into their own at this time of year and through autumn and winter so be sure to try these delicious homemade pizza recipes. All ingredients are available from Fresco.
Mushroom Pizza Recipe
Ingredients
Sugo Tu Pizza Dough
1 tablespoon of Olive Oil
1 clove of garlic, crushed
250 grams of mushrooms
50g of spinach leaves
Lemon juice
125g of soft goat's cheese
1 tablespoon of chopped chives
Salt & pepper
Method
Prepare pizza dough as per directions on packet
Preheat oven to 220 degrees Celsius
Place Olive Oil in frying pan over high heat. Add garlic and mushrooms. Sauté until mushrooms are cooked. Add spinach and a squeeze of lemon juice. Season with salt and pepper and remove from heat
Spread base with goat's cheese then top with mushroom mixture, drizzle with a little more olive oil.
Bake in oven for 15 minutes
Remove from oven and top with more goat's cheese or crème fraiche
Cut and serve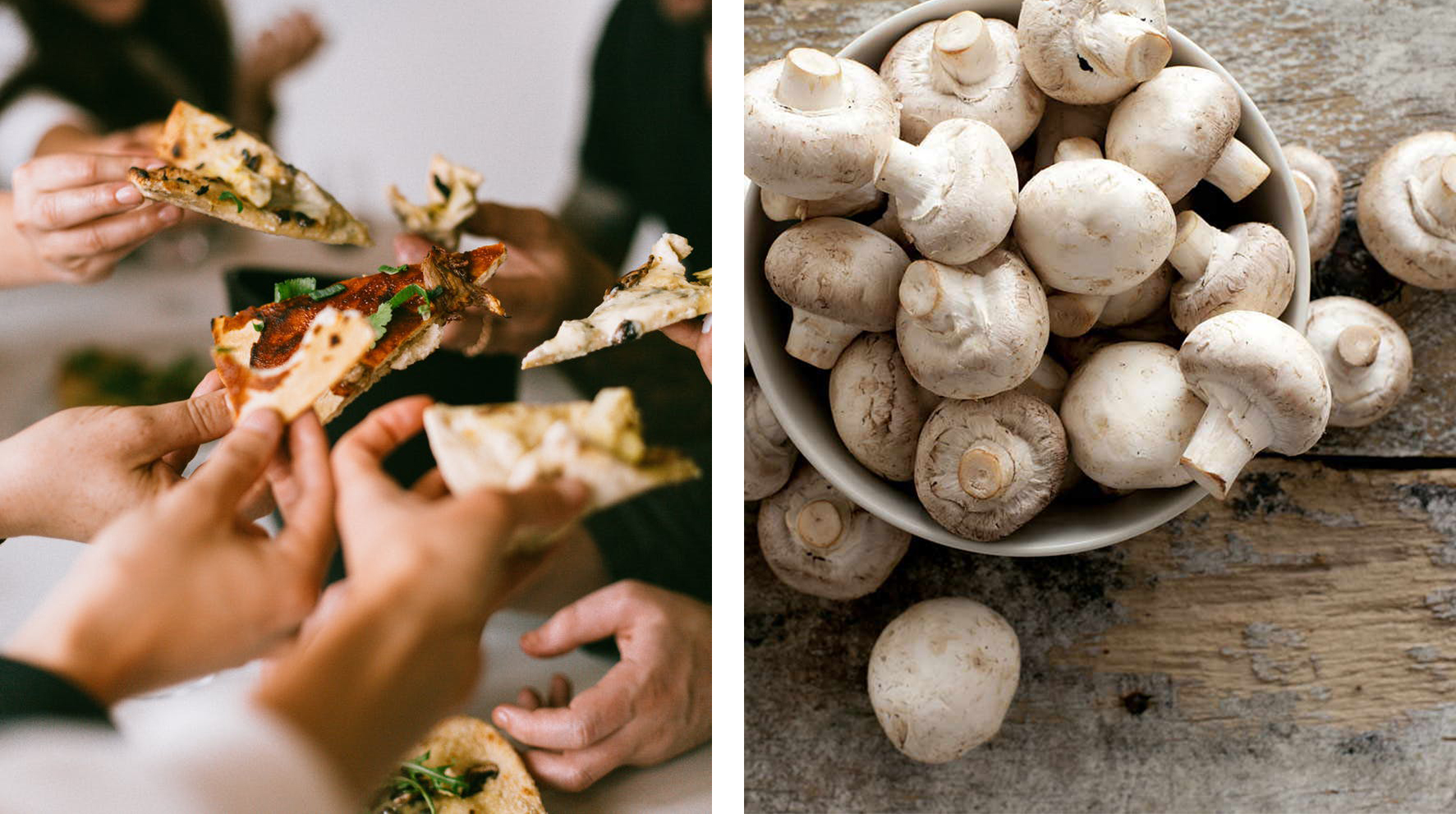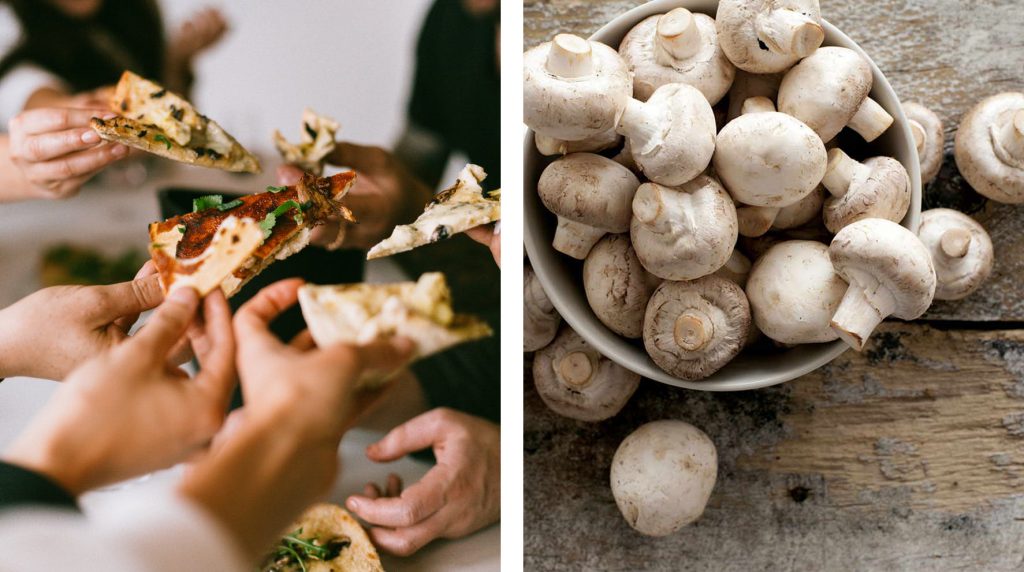 Pizza anyone? Use local ingredients to create these tasty homemade pizzas  
Potato Pizza Recipe
Ingredients
Sugo Tu Pizza Dough
2-3 brushed potatoes, washed and sliced very thinly
2-3 tablespoons Extra Virgin Olive Oil
2-3 tablespoons Grana Padano or Parmesan, grated
100 grams of Taleggio
100 grams of fresh Mozzarella
A sprig of rosemary
Method
Preheat oven to 220 degrees Celsius
Prepare pizza dough as per instructions on packet
Brush pizza bases with Olive Oil
Sprinkle with grated Parmesan or Grana Padano
Arrange sliced potato on top of base. Sprinkle with chopped Rosemary
Tear Taleggio and Mozzarella over the top of the potato. Season with salt and pepper
Bake in oven for approximately 15 minutes or until the potato and the base is cooked
Remove from oven
Cut and serve
Can be topped with dressed rocket leaves if desired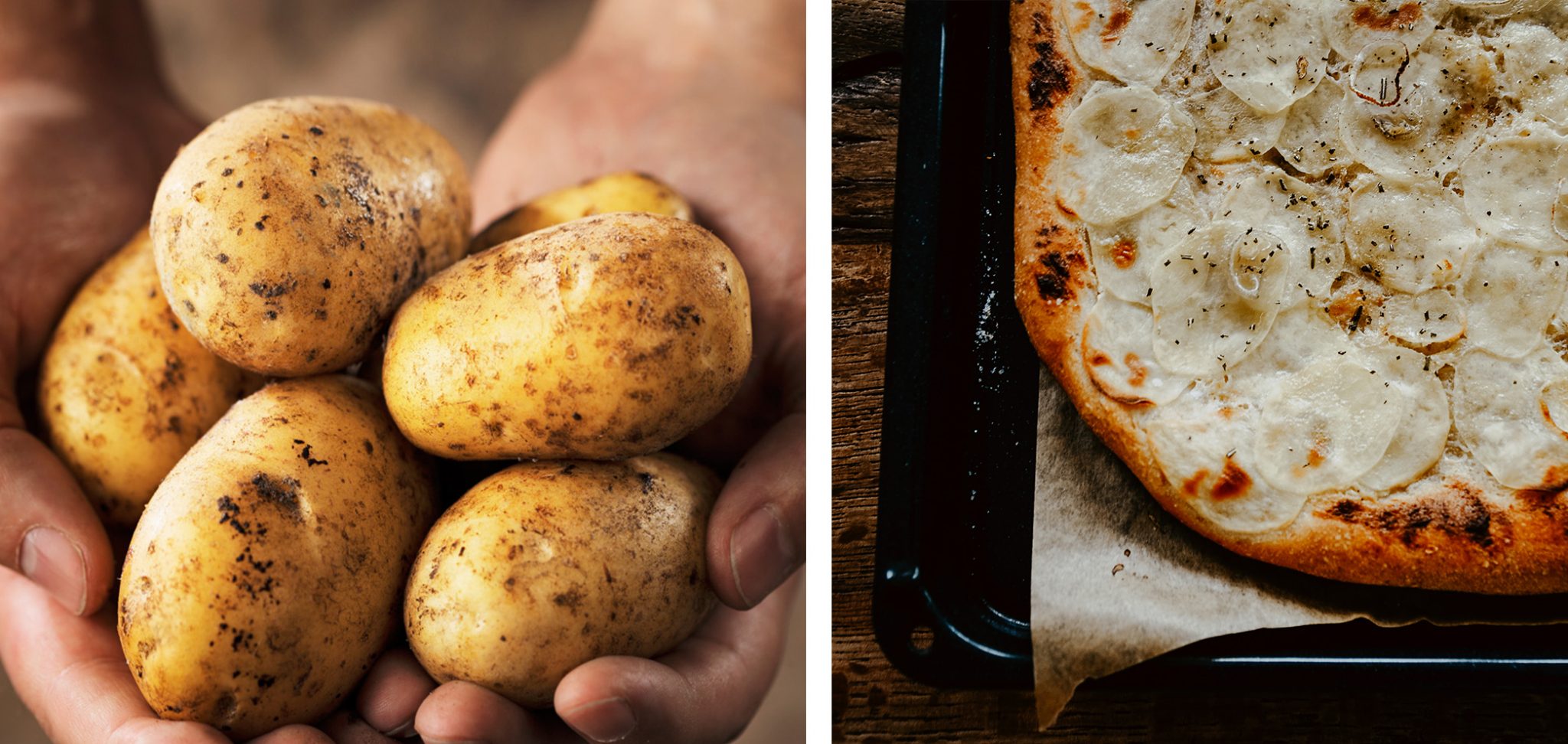 Brushed Dorrigo Potatoes (l) are ideal for this simple Potato Pizza recipe
Fresco Marketplace is your go-to store on the Coffs Coast for delicious fresh produce offering everything from quality fruit and vegetables, an extensive deli, an amazing range of cheese of the world not to mention juices, pastas, sauces, coffee and much more. Located at Coffs Central Open 7 days.