Travel the world from the comfort of your couch with four north coast photographers
With overseas adventures off the agenda for the foreseeable future, we asked north coast photographers to share some of their favourite travel photos and stories. Sit back and allow yourself to be transported to India, Central Australia, Scandinavia and South Africa.
India – Alyssa Evans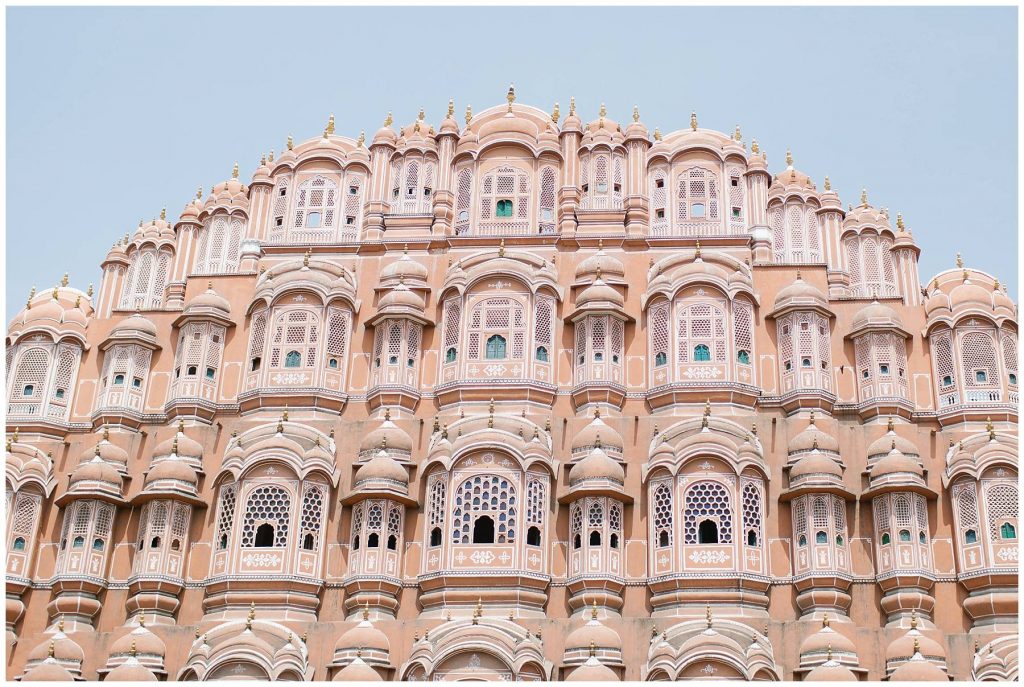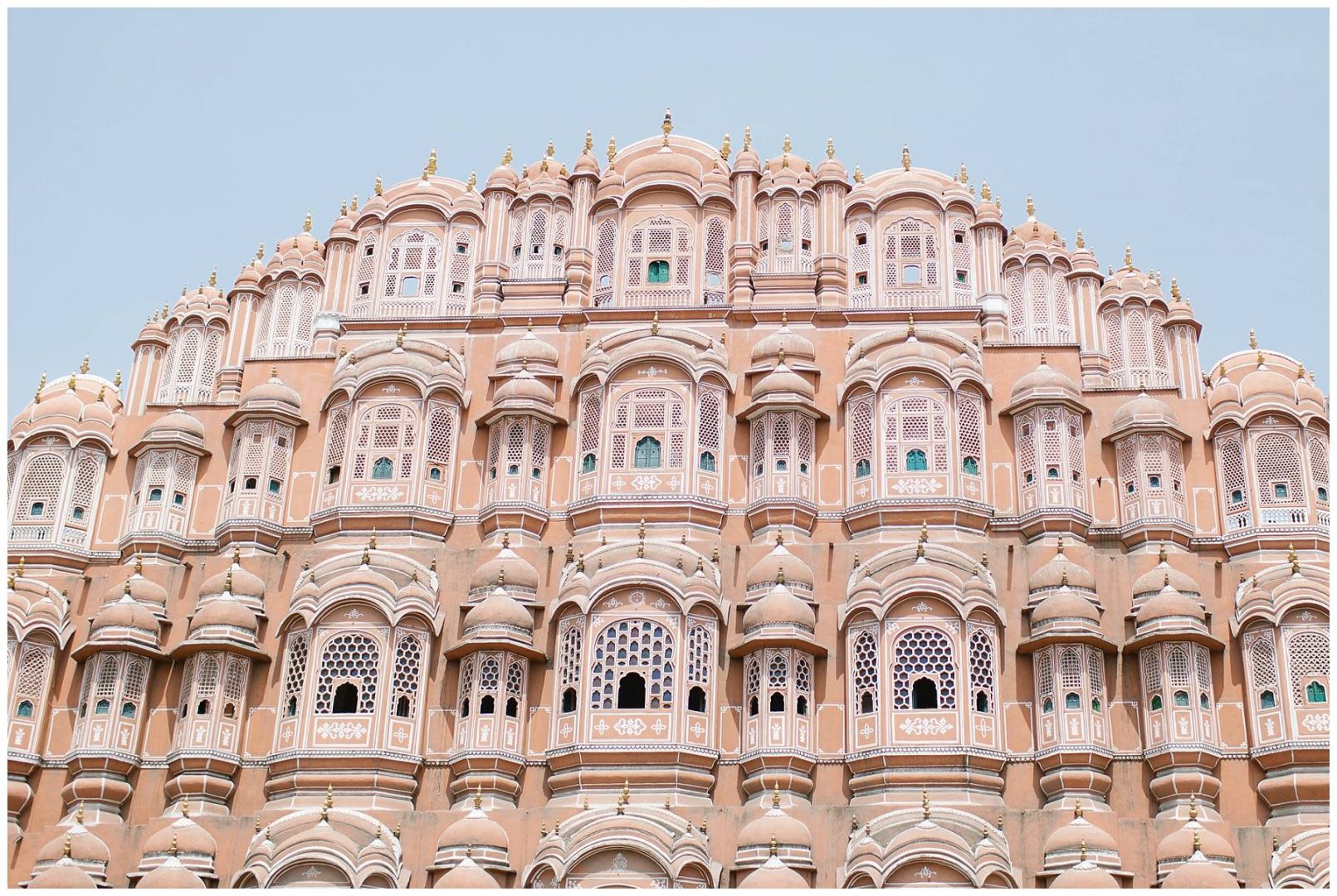 Alyssa: I was so inspired by the colour and form everywhere in India, the attention to detail and mastery of skill. I don't know what the future of travel will look like in the post COVID-19 world, but I hope I can go there again one day.
Read about the experience through the eyes of her nine-year-old son Townes below.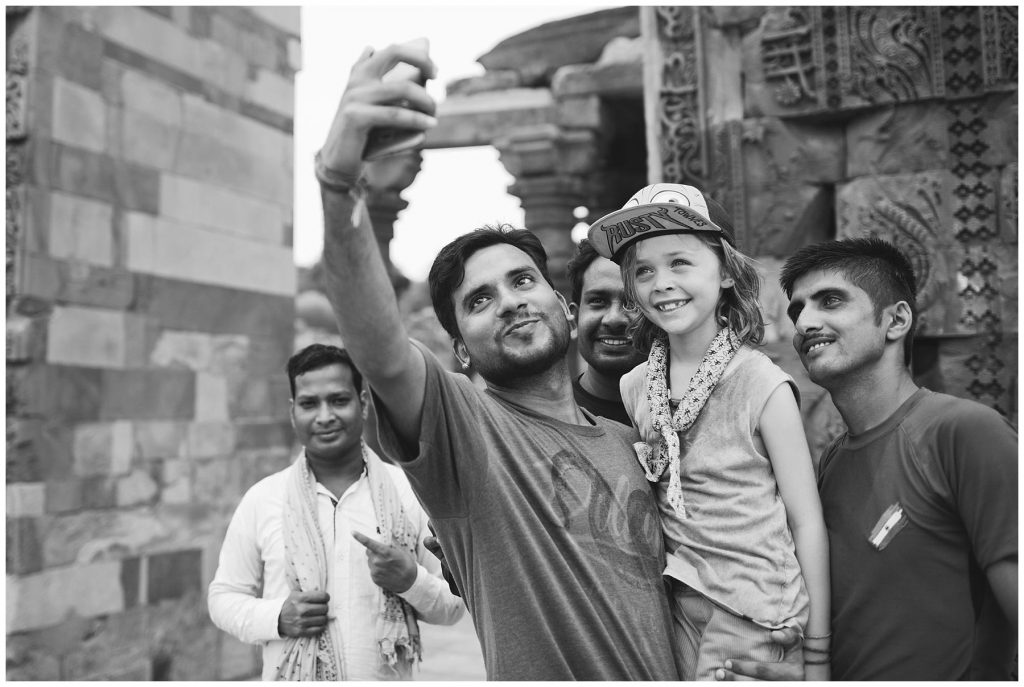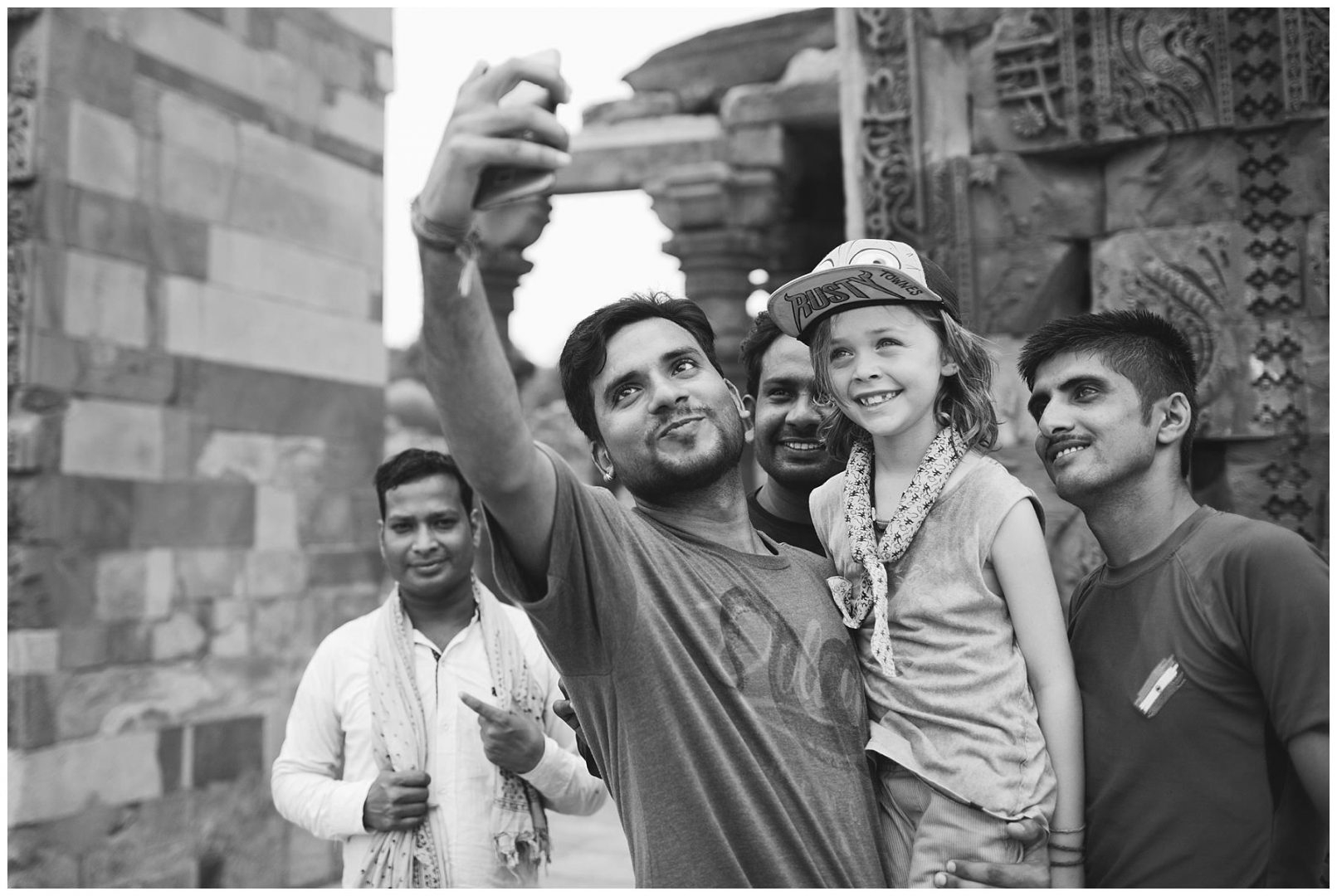 Townes: We went to India and it was really hot. People were always so excited to meet me, and many asked to take a selfie with me. It was pretty fun. One time, people were kind of lining up to have a photo with me and then I got too hot and tired and told mum I didn't want to anymore!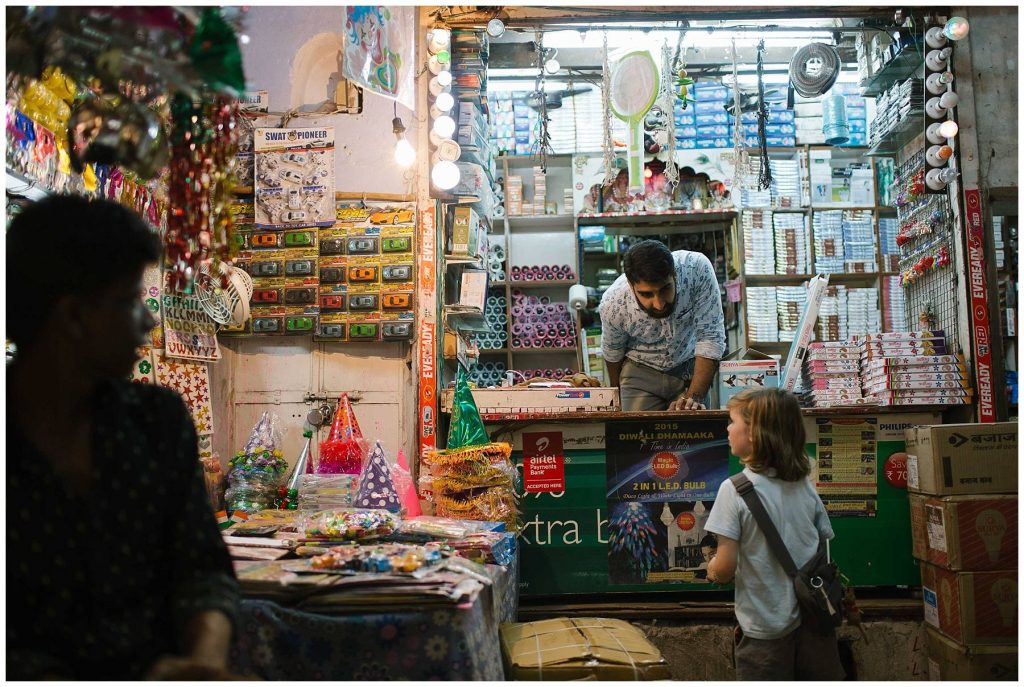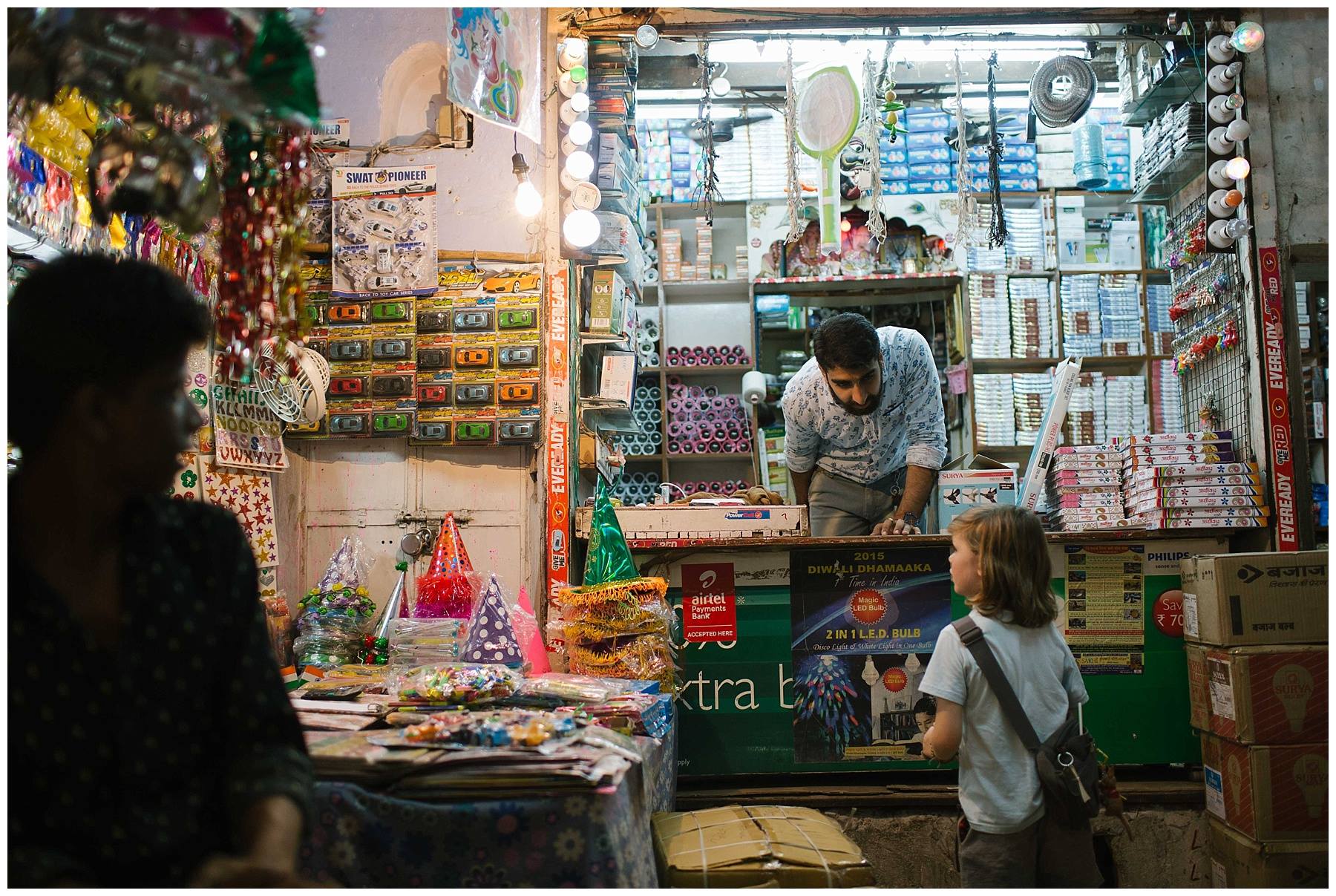 Townes: There were all these amazing little alleys everywhere with so many little stores selling the coolest trinkets, fans, bangles and things.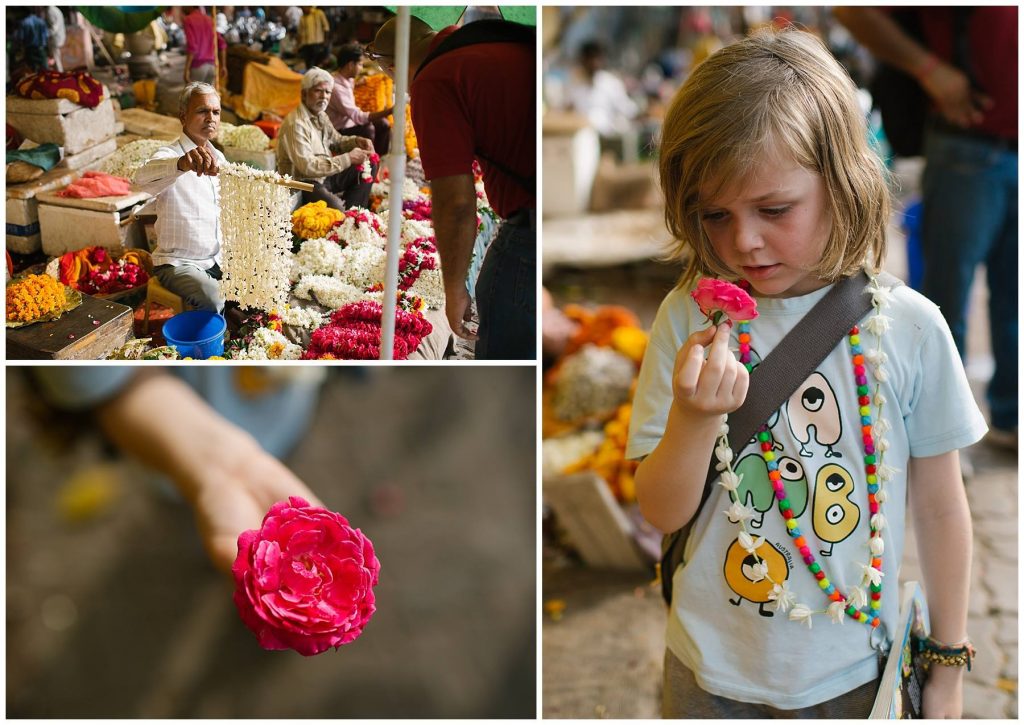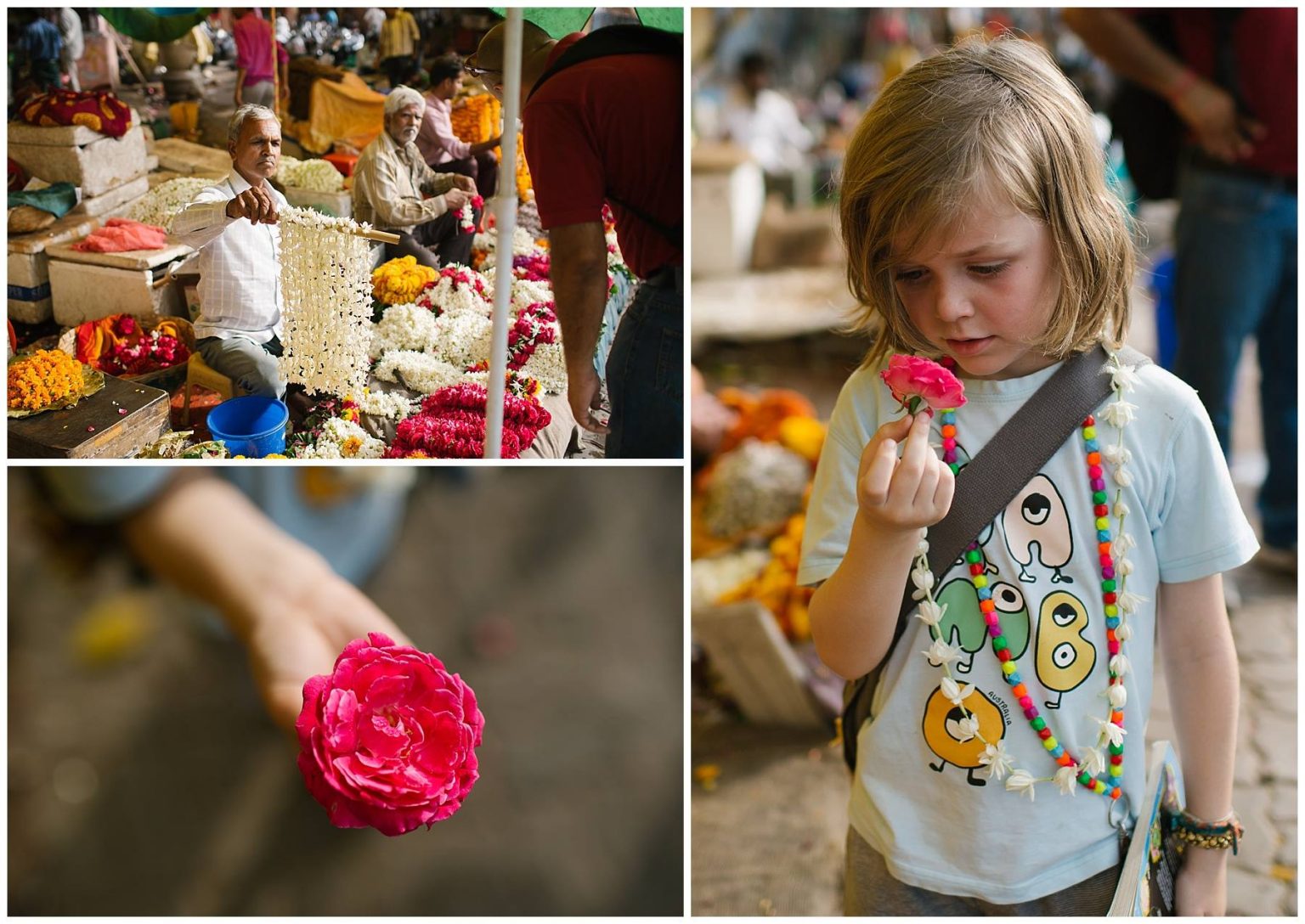 Townes: We went to a huge flower market and someone ran to give me the sweetest smelling flower ever and put a flower necklace over my head. There were so many bunches of amazingly intricate flower creations.


Townes: We visited a printing factory and saw these men doing the coolest thing ever with these wooden stamps. They would get various trays of ink and dip one stamp in and push down on the paper. This procedure would happen over and over in layers but with different colours and stamps. When they were done it would be an awesome pattern or picture. The man gave me that square of fabric to keep.
Alyssa looks forward to offering family, couple and small business photo story sessions again soon. See her work at Lyss Photo Stories and follow her on Instagram.
Central Australia – Anna Hutchcroft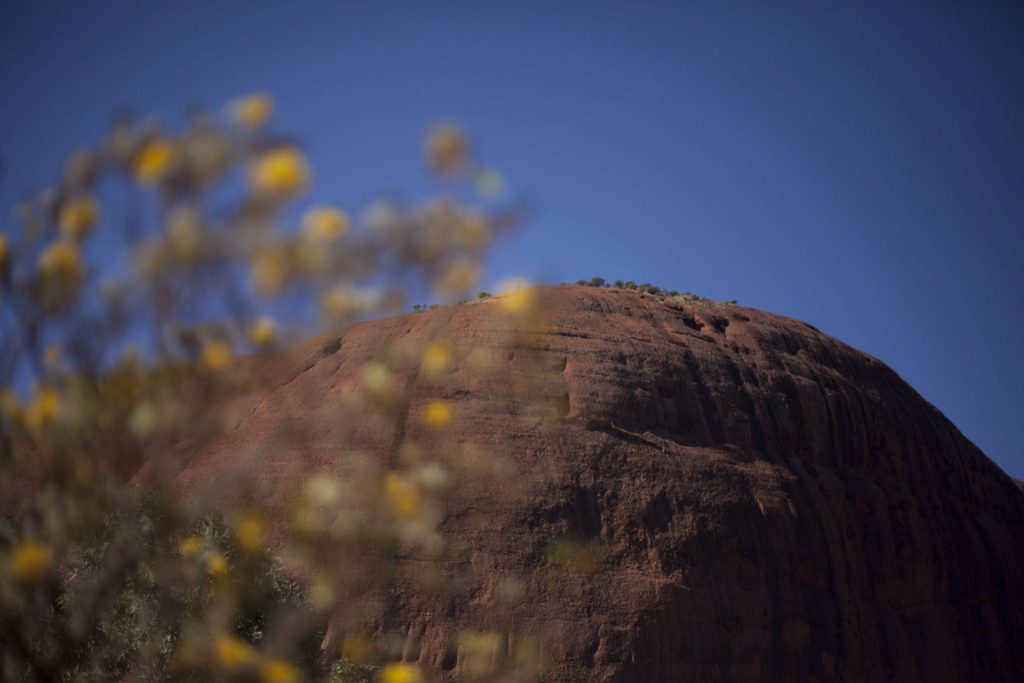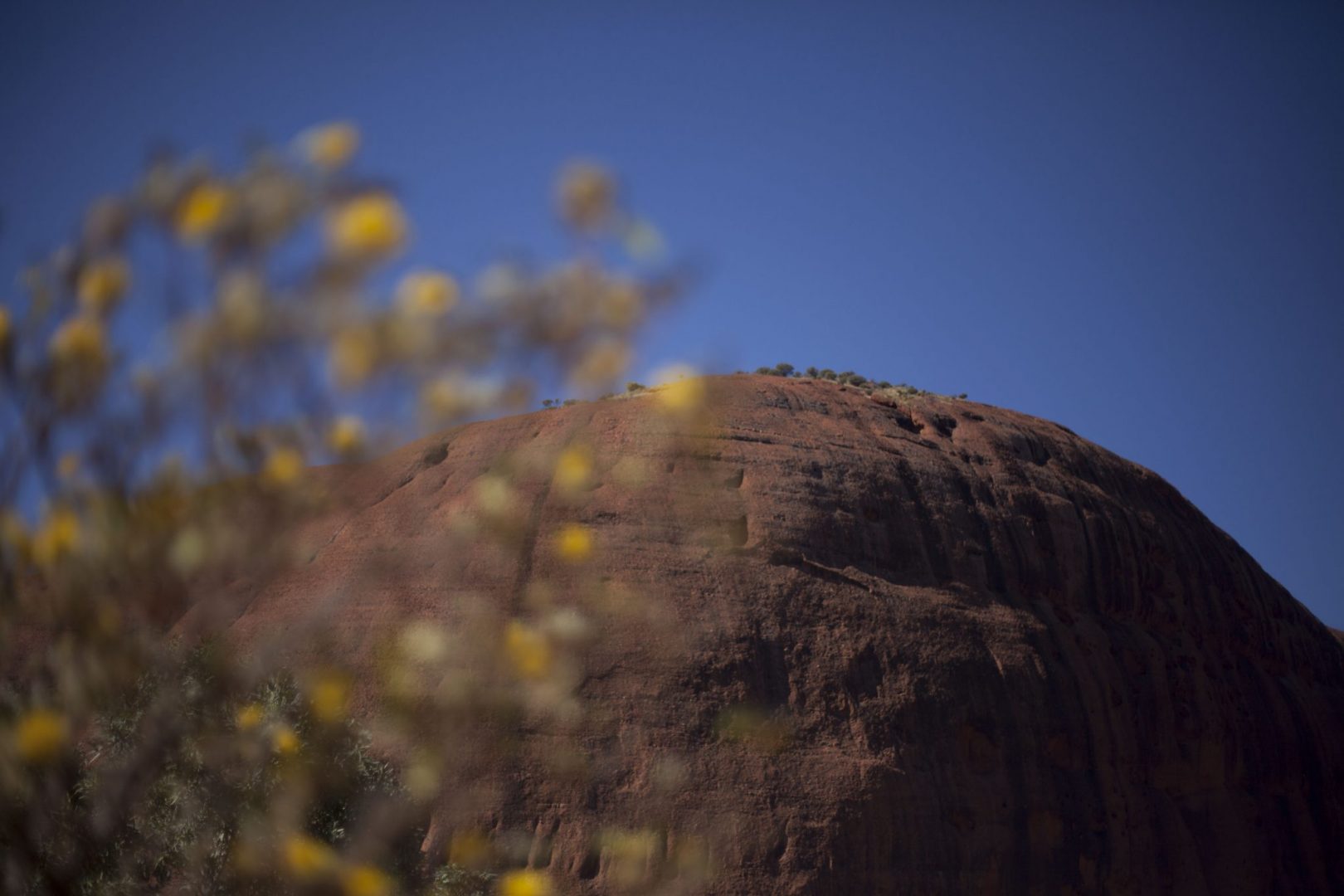 Anna: The physical experience of being in the desert is in direct contrast to the impact it has on my psyche. In the desert, everything is defined by the edges of other things – the stark blue sky against the ochre arc of Kata Tjuta asserting its presence on the landscape, one presence defined and upheld by the other. But there's something about notions of this ancient land and the way it breathes stories through those who have walked upon it that upend the tendency to think in binaries. It is not, nor has it ever been, human or nature. We are of it.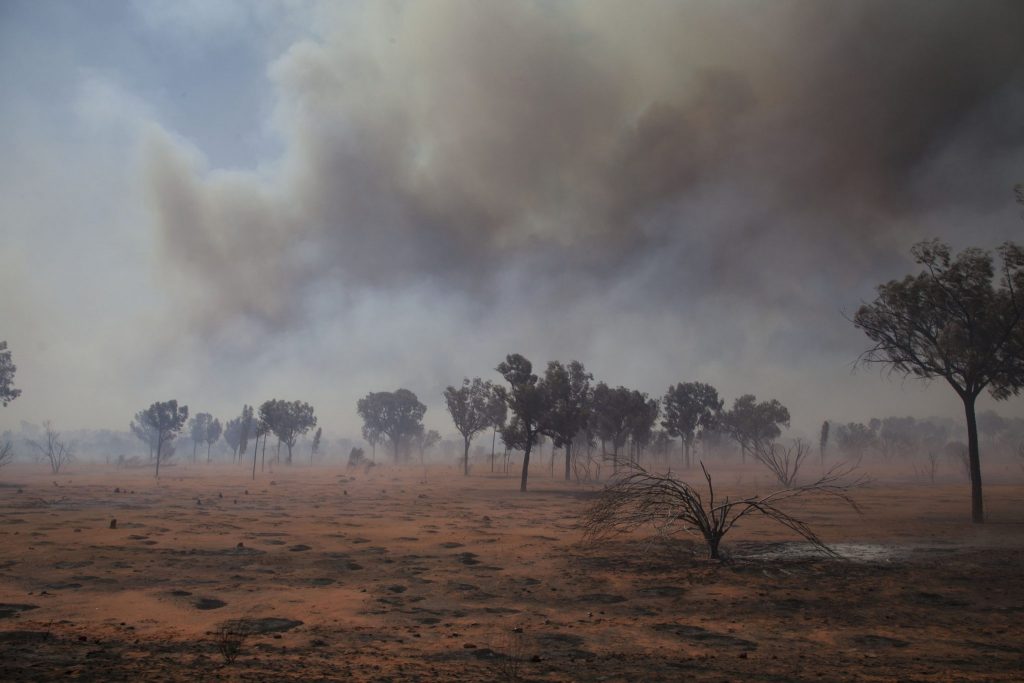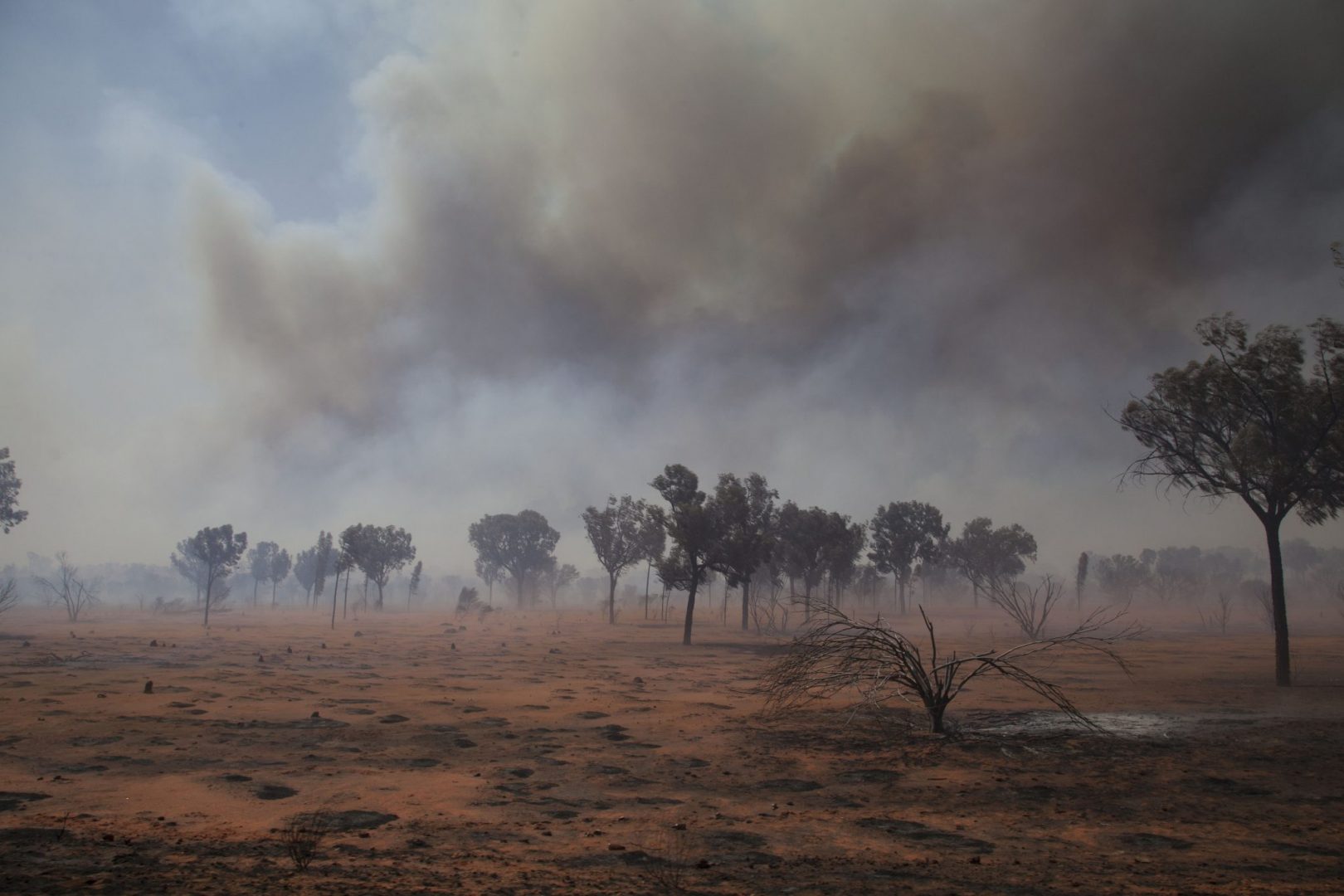 Anna: On the fourth day in the Red Centre, we drove past what seemed like a controlled burn. It wasn't until flames were licking the sides of the car that we realised that there was nothing controlled about it. The sun deepened to a wild, angry red and day turned to night. I snapped this right before the inferno.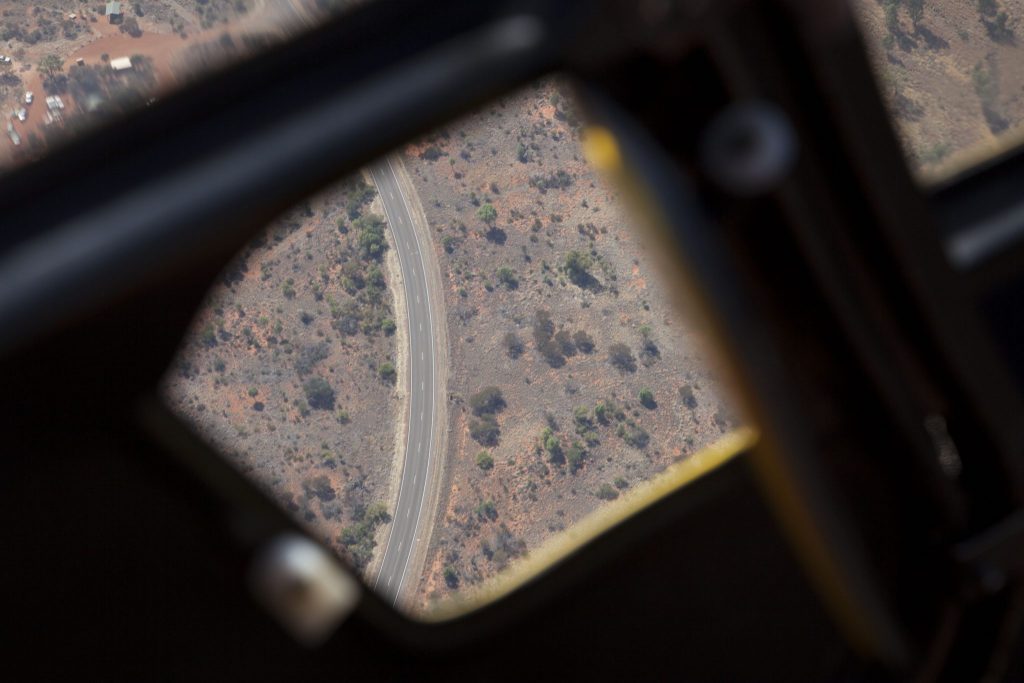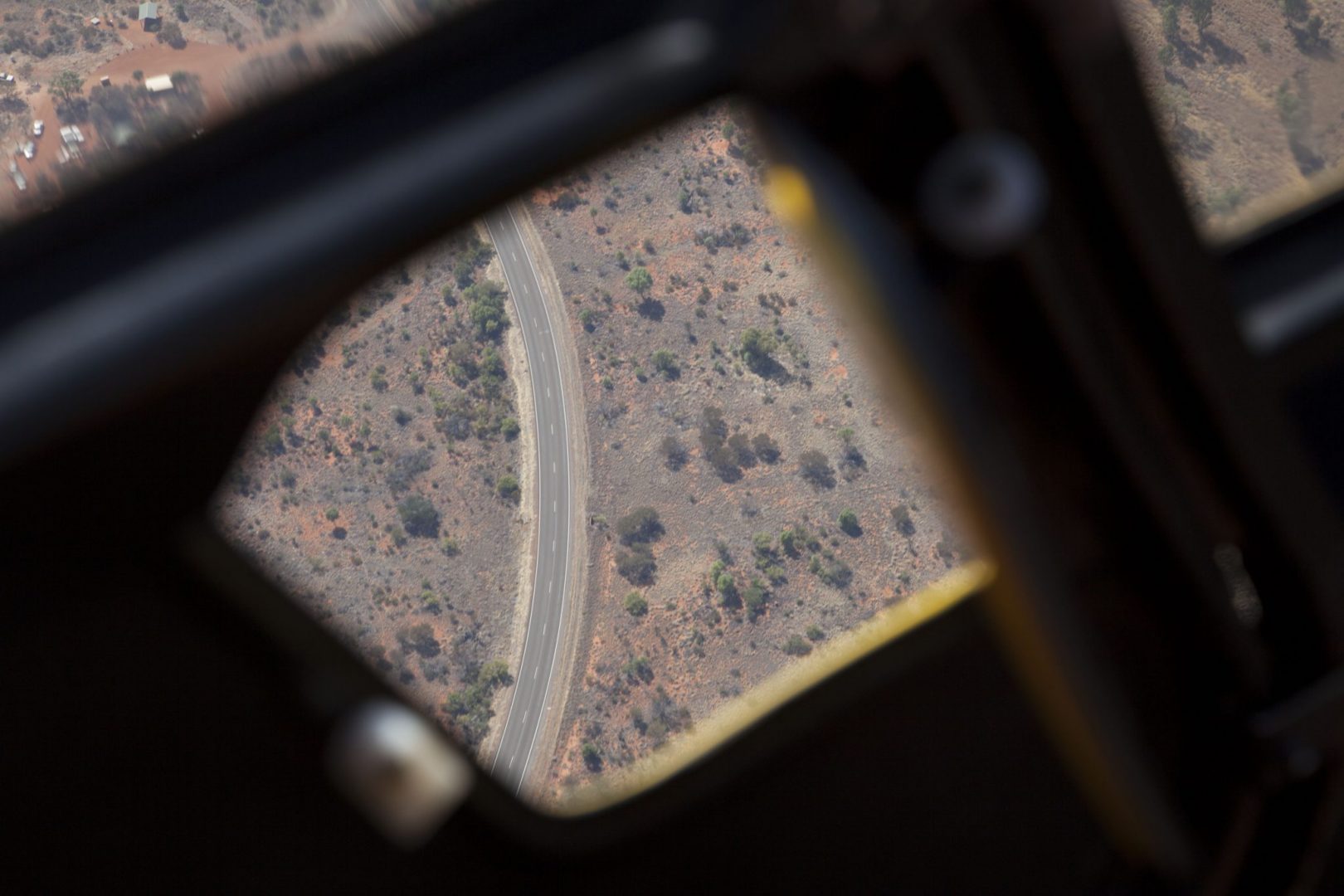 Anna: To travel to Uluru is to seek out the beating heart of Australia. Up here, we are interlopers in the territory of eagles, roaring over a limitless landscape with roads that run like scars across it.
Anna is based near Bangalow and is available for landscape, portrait, lifestyle, interior, or product photography services. Her prints are for sale on Instagram.
Scandinavia – Rhys Jones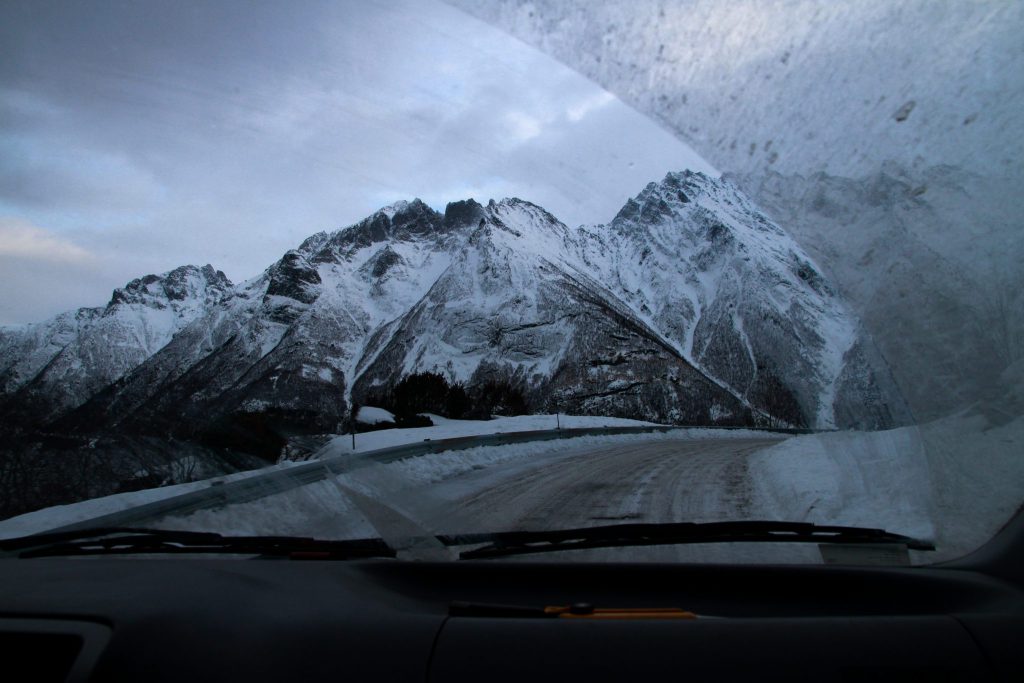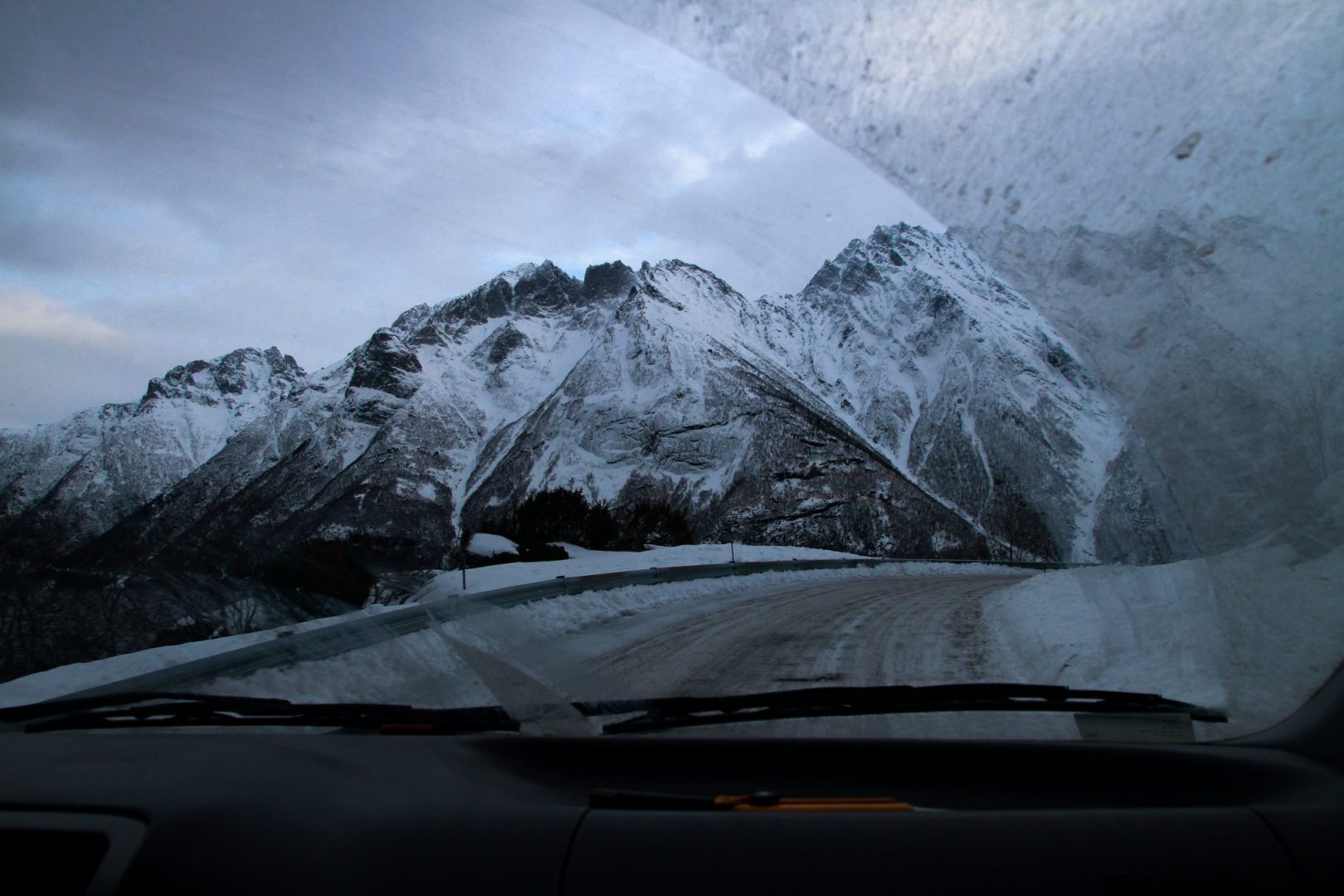 I first travelled to Norway in 2008 and have visited many more times since. I have made so many wonderful connections with friends who I would now consider my family from Scandinavia. On this particular day, Nils, a dear friend of mine, invited me to visit his grandmother's Hytte (cabin) to clear snow from the roof. Menial tasks can give travellers an opportunity to connect with a culture and understand the idiosyncrasies and peculiarities that exist within that culture. Especially when it takes a bit of hard yakka!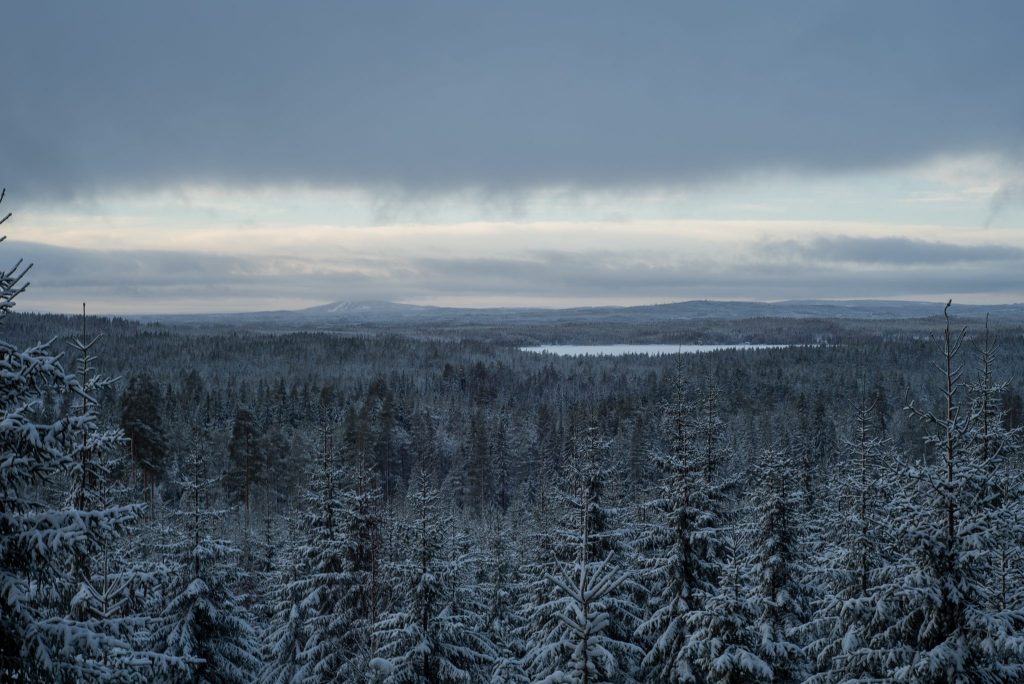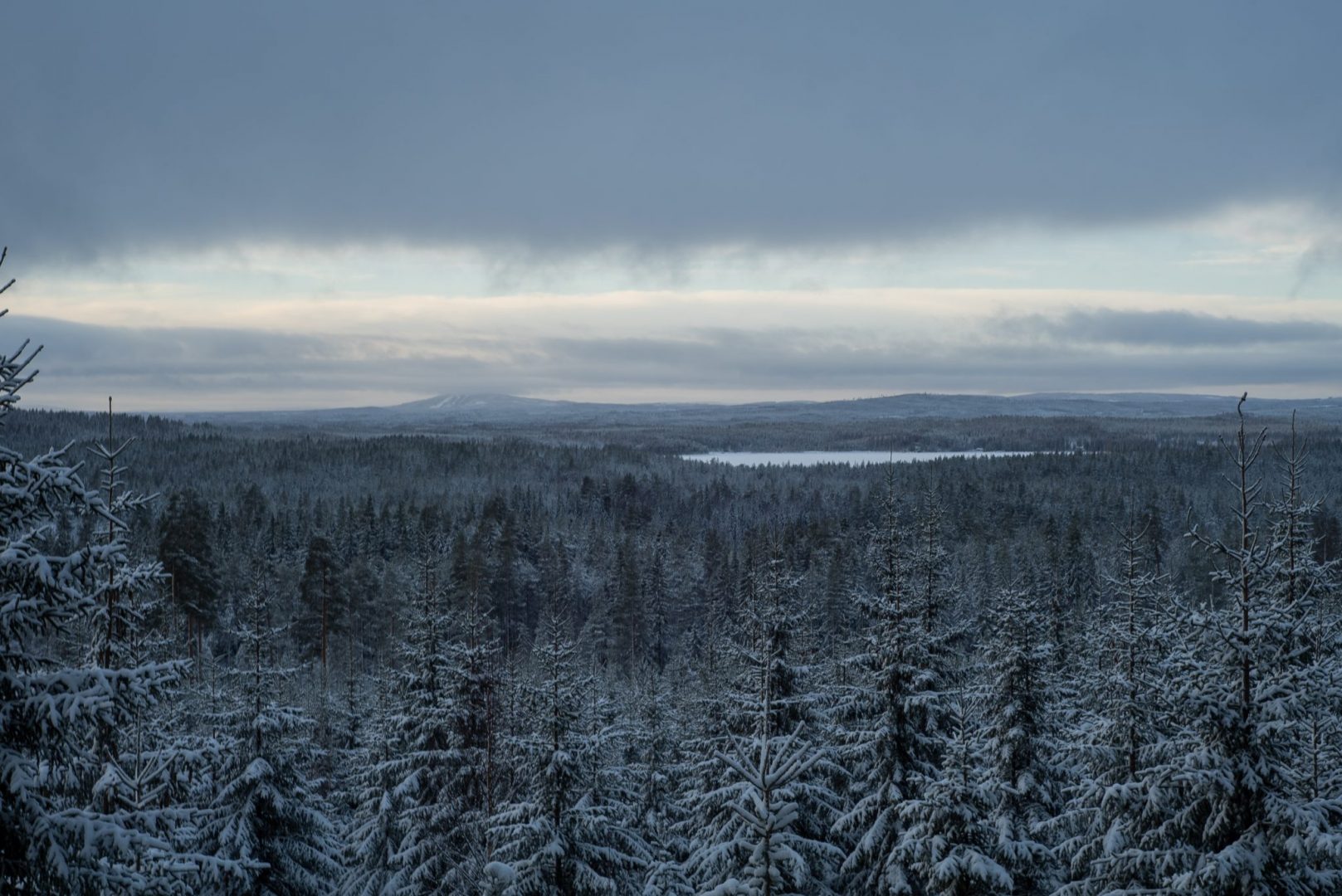 Daniel Nillson took us to a small lookout hidden in Dala-Järna which offered one of the only views in such a densely forested region. The stillness, isolation and calm of the Scandinavian winter and its vast frozen landscapes can be very confronting but also offer a deep sense of calm.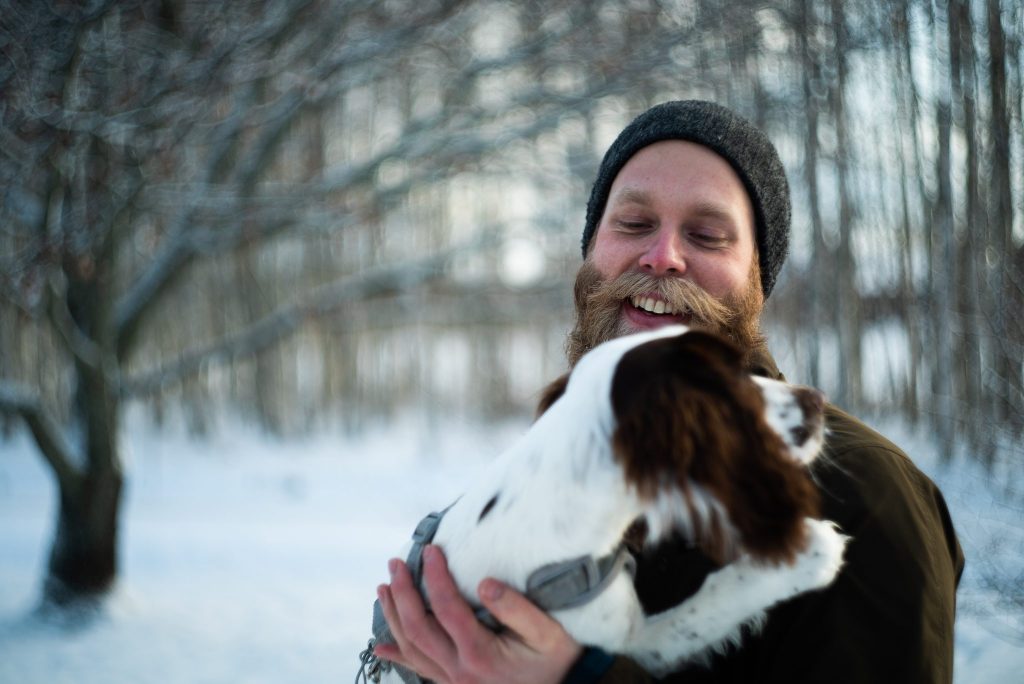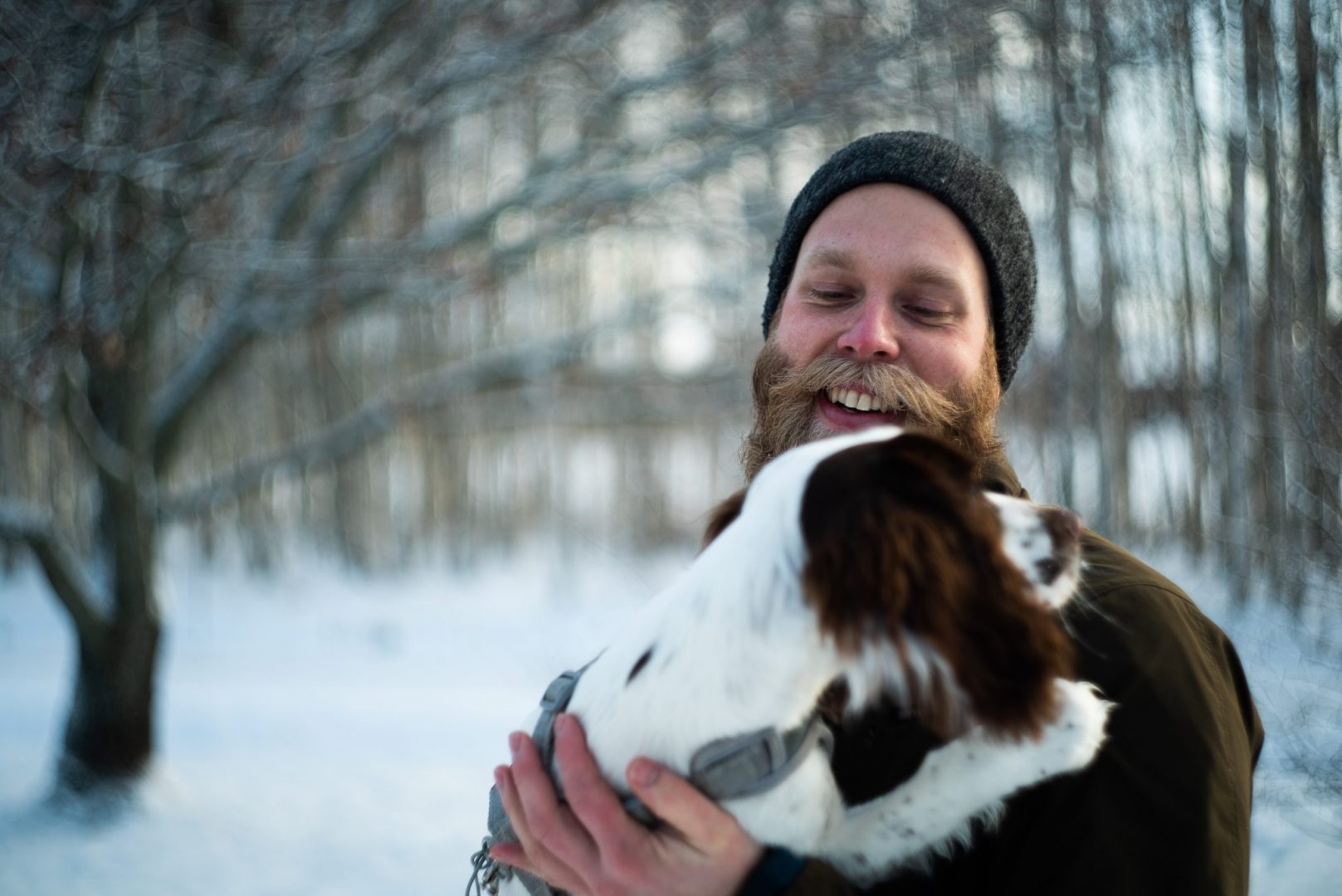 I worked with Daniel unloading fishing boats in Norway, sailed with his family in the Baltic sea, surfed in Costa Rica and finally reconnected many years later at his country house in rural Sweden. Daniel is a keen surfer but now spends his downtime hunting with Dot, who he was training when I visited. The generous hospitality Daniel and his family have shown me is one of the many reasons travel has become such an intrinsic part of my life – and is missed so dearly right now.  
Rhys works as a Director, Director of Photography, Producer and Editor at Yaga Media, a Byron Bay-based production company. He's currently producing stills, video and podcasts and is very much looking forward to getting back on the road for work. Follow him on Instagram 
Southern Africa – Elize Strydom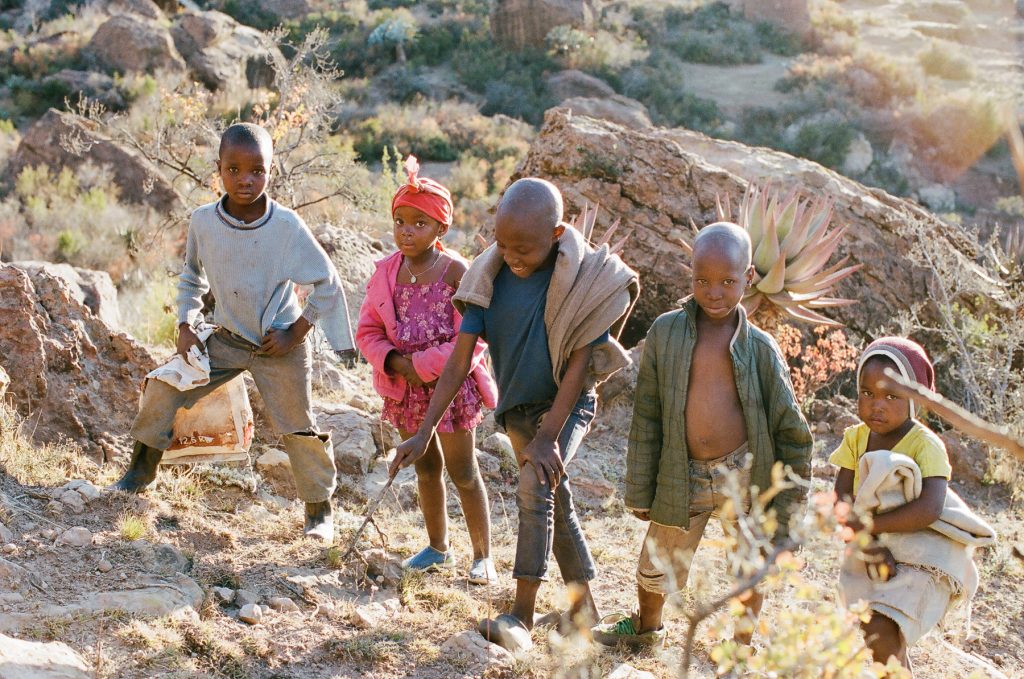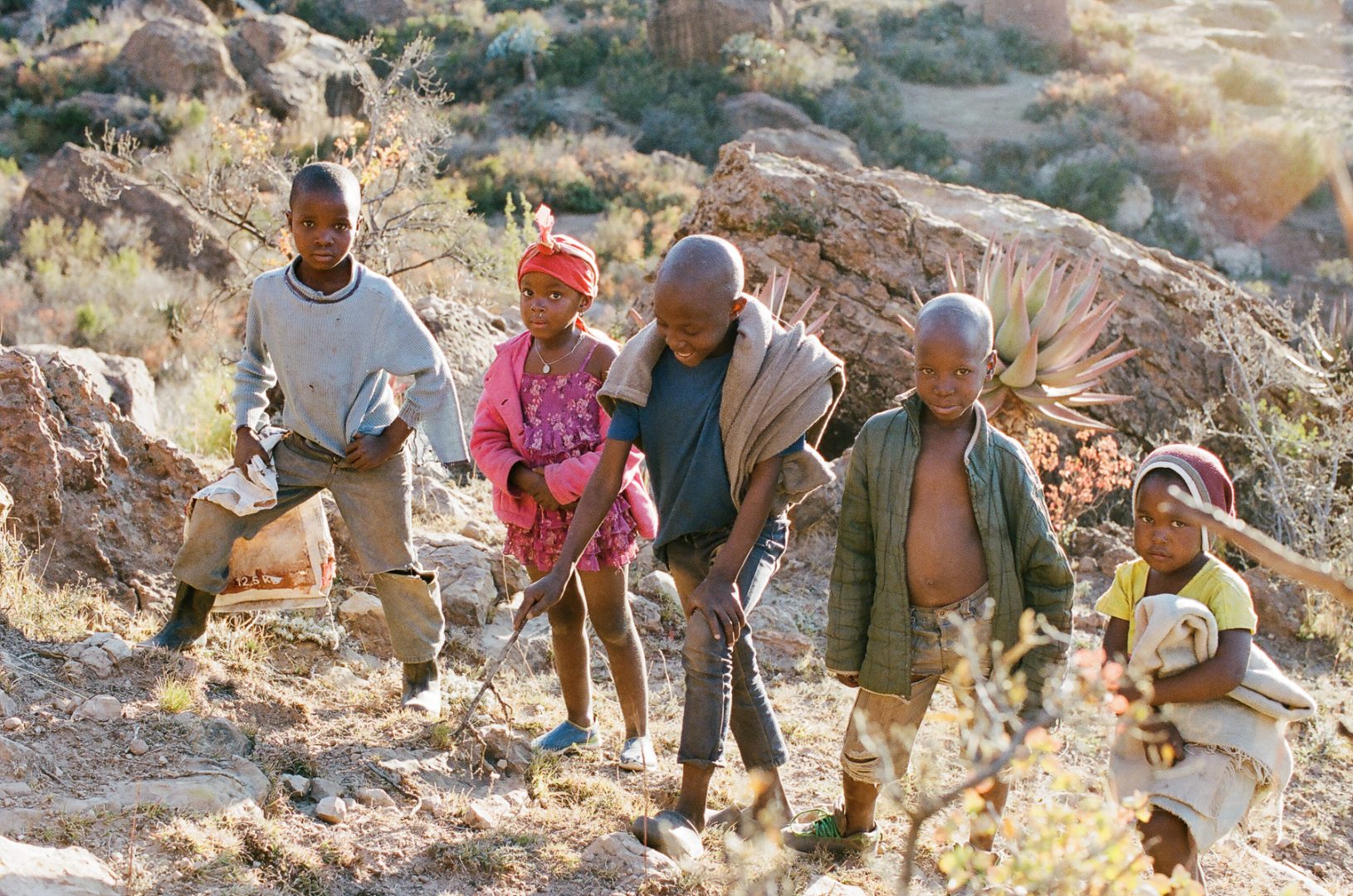 Elize: I went for a walk up a hill and realised these little friends had followed me. When I turned around to say hi they stopped in their tracks. We stood looking at each other for a bit and then I took this shot. It broke the ice: they burst out laughing and ran up to join me.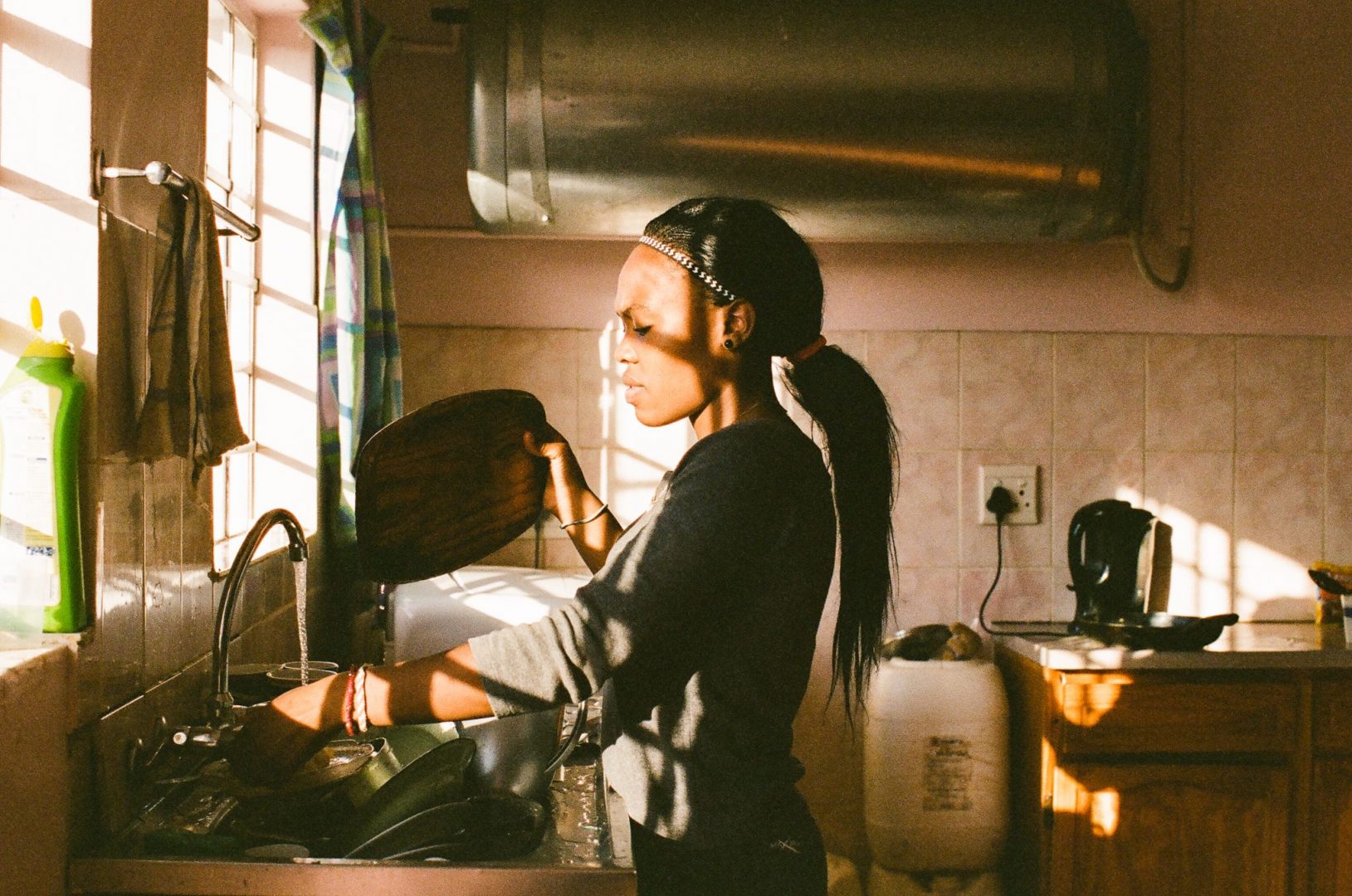 Elize: I spent a week at the iKethelo Children's Village in South Africa and met 19-year-old Happy. She had lived at the group home for 11 years and had just completed high school. Happy wanted to study social work but was hesitant as the transition wasn't going to be easy. "It's safe here and I can't imagine myself out there in the big world because I have nothing," she told me.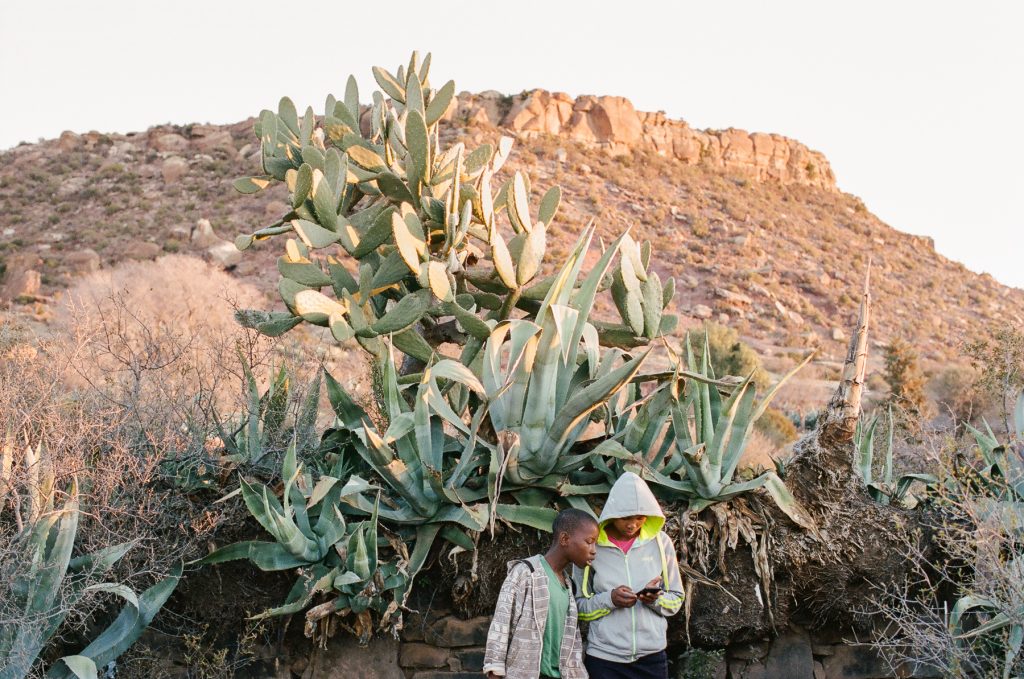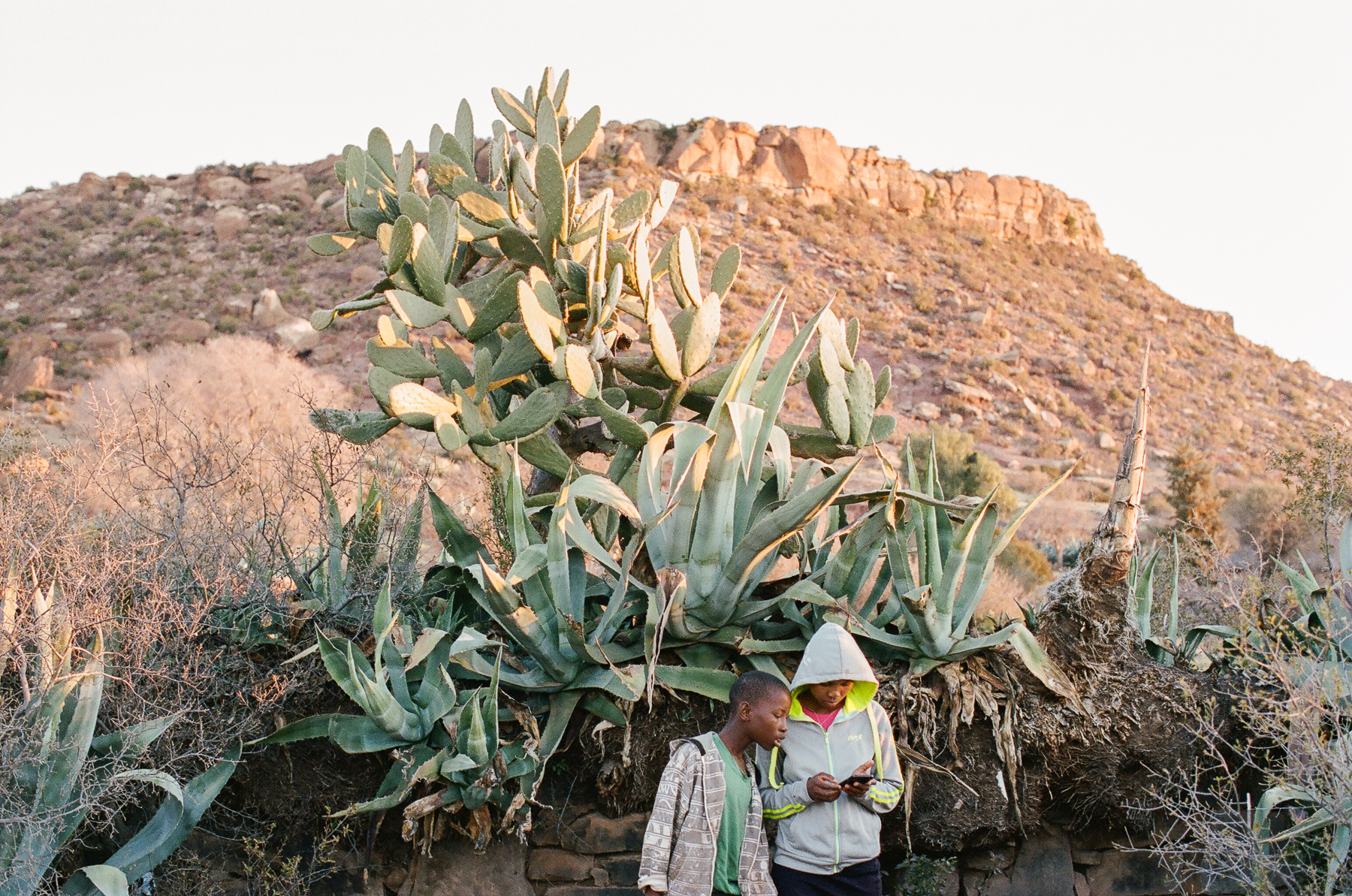 Elize: I joined Reitumetse on her journey home from school in Lesotho. We walked through the barren, rocky fields hemmed in by snow-capped mountains, trudging up and down hills and stumbling over loose earth. It took more than an hour to arrive at the thatched roof hut she shared with her siblings, aunties and cousins. Reitumetse's parents had left to find work in South Africa so her 22-year-old sister has stepped in as primary caregiver. Reitumetse and her brother showed me around their village and fought over my iPhone.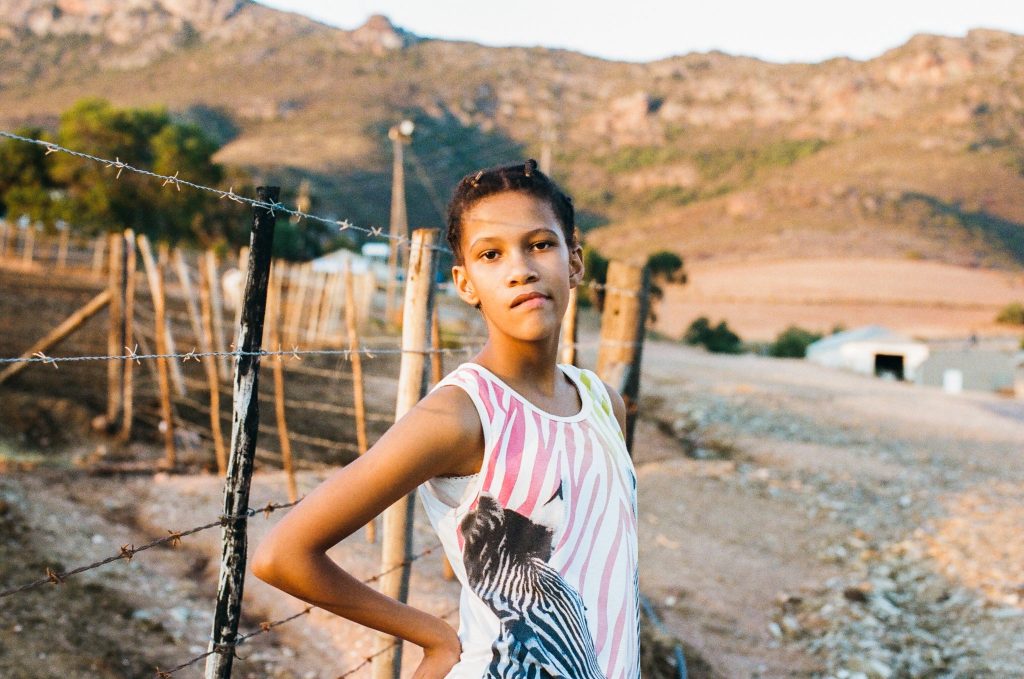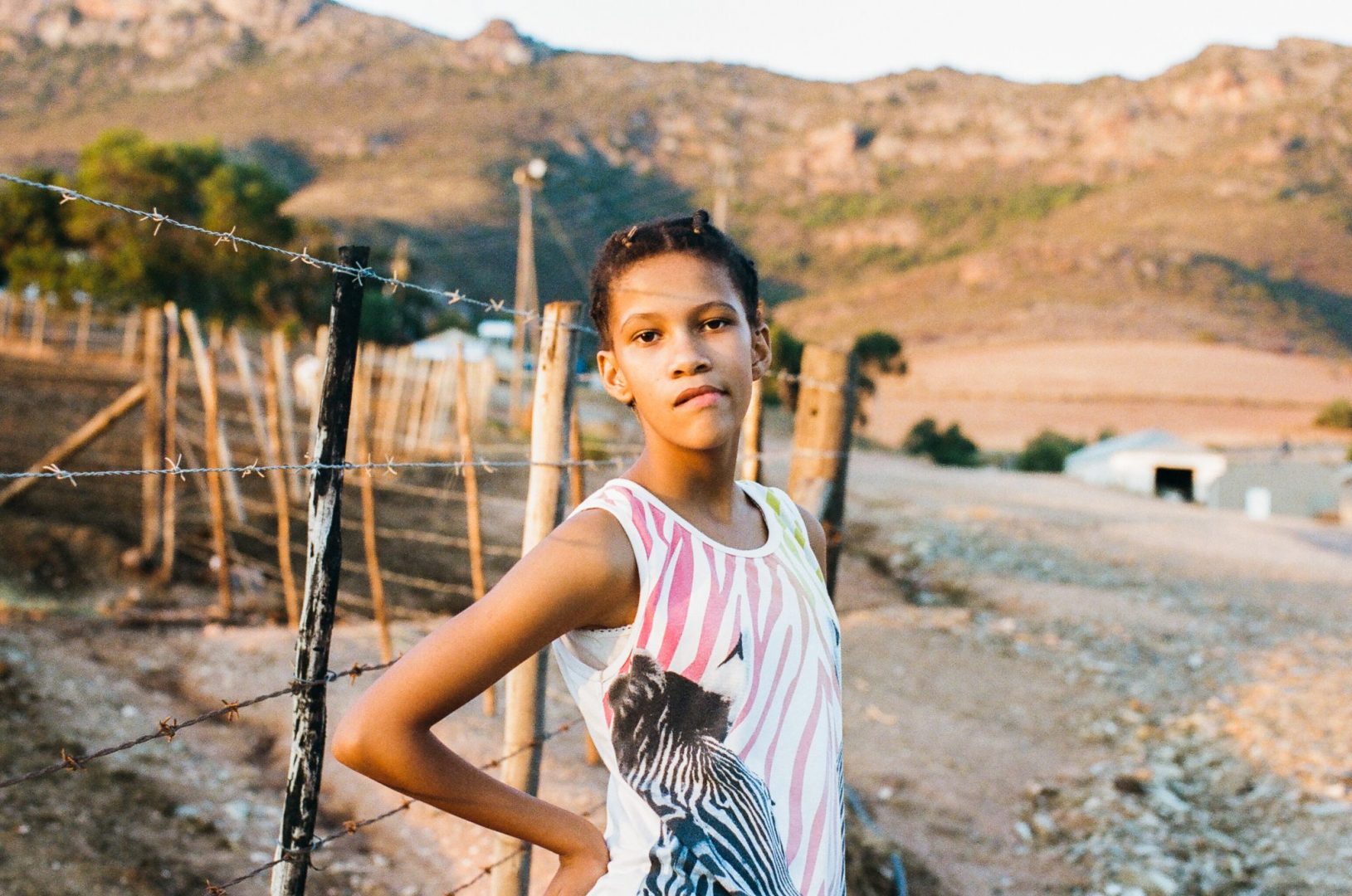 Elize: 13-year-old Varoux lived on a dairy farm a few hours north of Cape Town. Nine families lived and worked there, forming a tight little community. All the kids hung out and played together. They spoke Afrikaans and, reluctantly, English. I often had to pinch myself when spending time with these girls and their families. The warm welcome I received and their willingness to share stories reminded me that we're all connected, despite the physical distance between us.
See Elize's work here and follow her on Instagram.
Daydreaming about your next Aussie adventure? Check out our top ten destinations.