Top 5 North Coast Walks
Shopping in the Heart of
Coffs Harbour
Coastbeat thanks Marcus Ludriks of Home Comforts Hiking for this great insight on walks of the coast.
For me, this walk tops the list. This colossal sign-posted track traverses the coastline from Angourie to Red Rock. The scenery and views along the way are diverse and astounding. You'll encounter wildlife and wildflowers as you walk past heathland plains, long sandy beaches, tranquil creeks, lagoons, rocky headlands and even a marine park. However you choose to undertake this journey through the traditional homelands of the Gumbaynggirr and Yaegl nations, it's unlikely you'll ever forget it.
This multi-day hike traverses over 60km of undeveloped coastline, with the villages of Brooms Head, Minnie Waters and Wooli perfectly spaced for overnight accommodation with beds, showers, a store and a place to eat at night. There's also a large array of marine life such as dolphins and turtles and during Winter you'll also see whales. The variety of birdlife is fantastic, and you'll also bump into kangaroos, wallabies, possums and if you're lucky, the elusive coastal emu or a koala.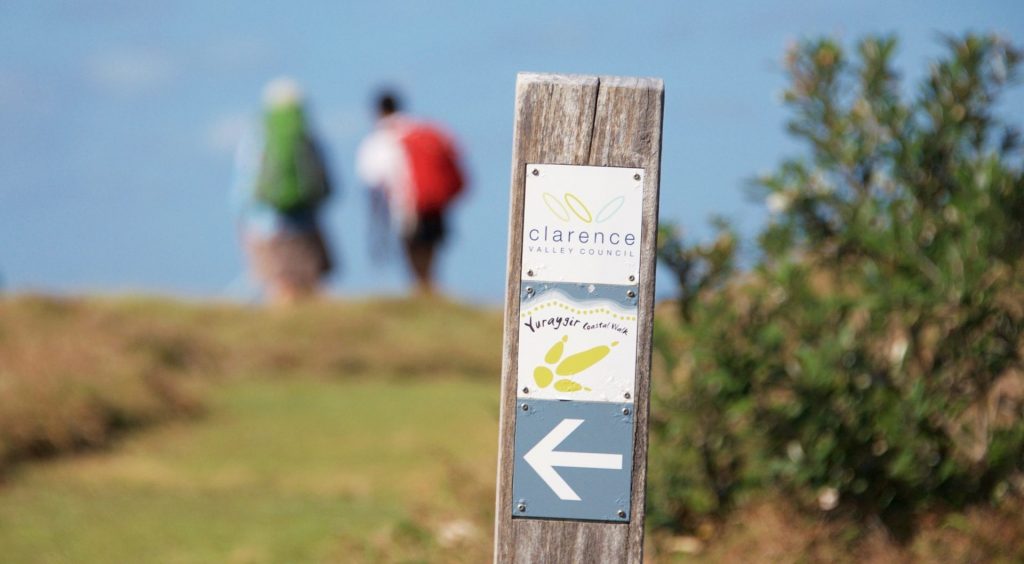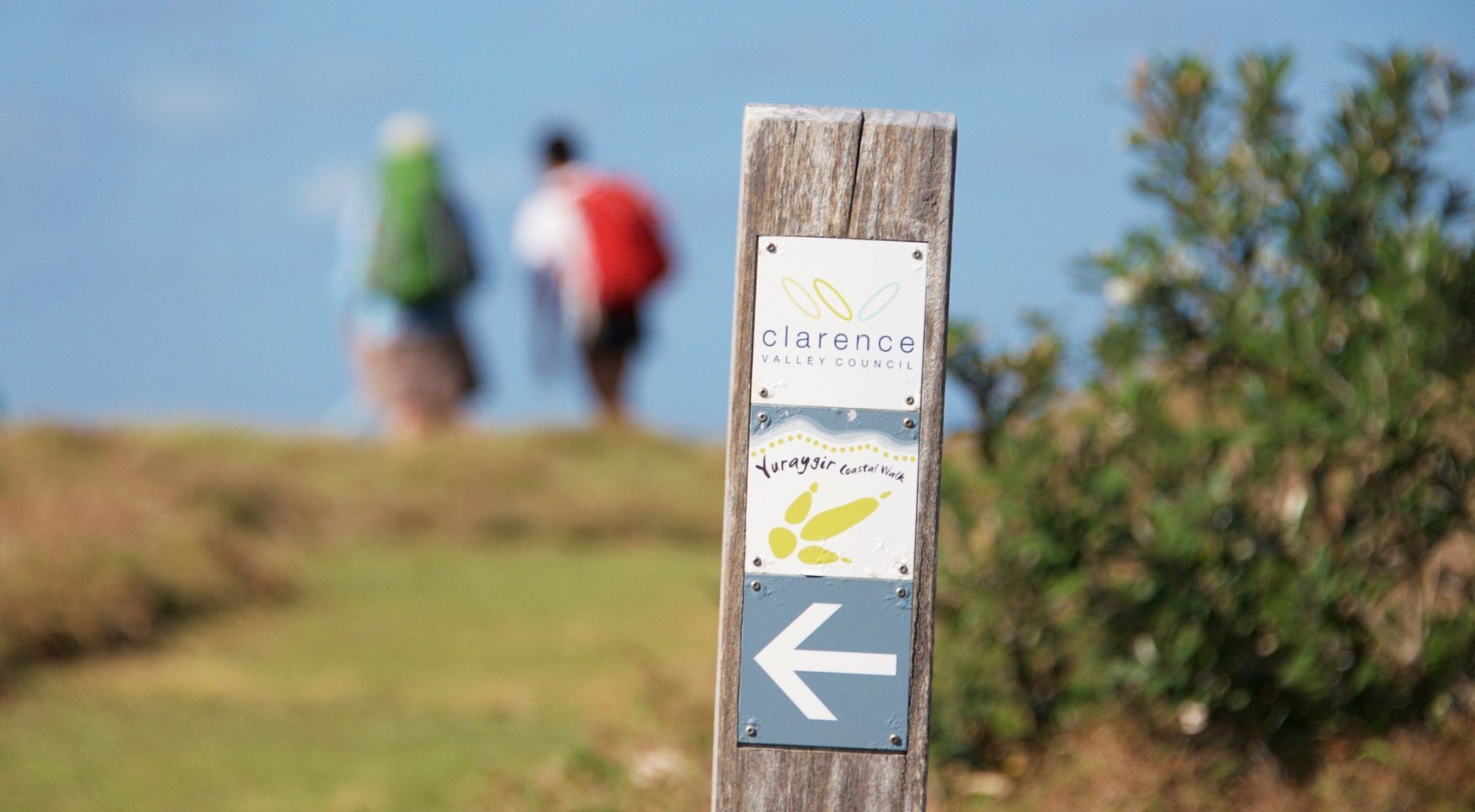 The 60km Yuraygir Coastal Walk is a multi-day hike. Image courtesy of Marcus Ludriks
The Port Macquarie Coastal Walk
This is a world-class walk from Town Green in the heart of Port Macquarie to Lighthouse Beach. The total length is nine kilometres, but you can do shorter sections if time is an issue. At Lighthouse Beach there are buses back to Port Macquarie every hour. I love this walk because of the coastal beauty of the area. There are also a few cafes along the way, so you can stop for a coffee or lunch during your walk. How civilised!
Read a more detailed review by of the Port Macquarie Coastal Walk by Coastbeat here
And for wonderful footage, take the time (just a few minutes) to enjoy this video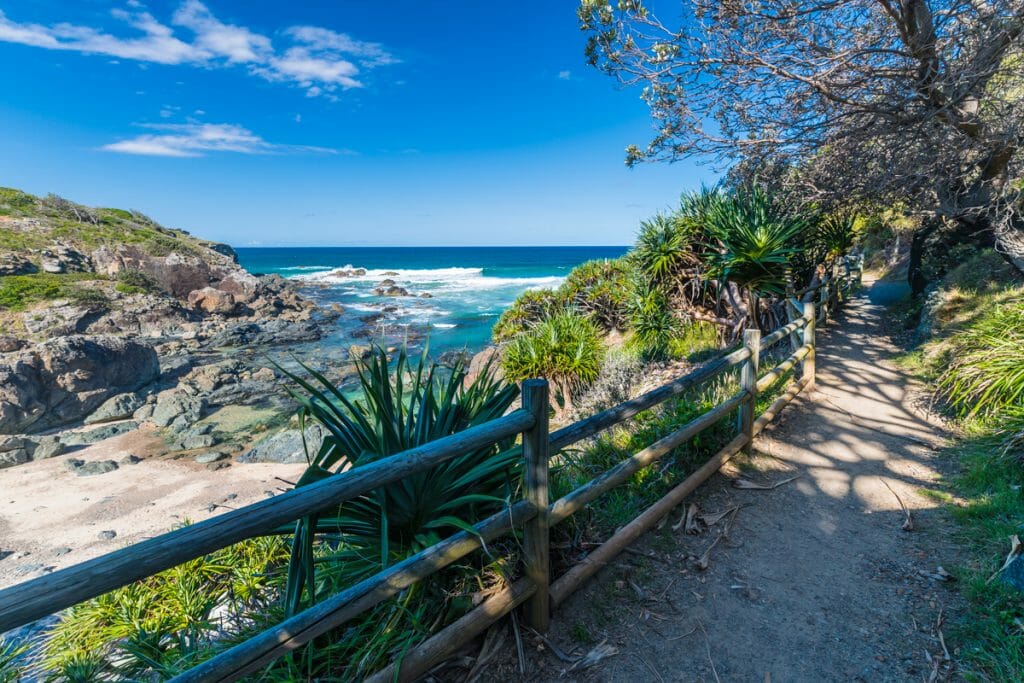 Just one of the beautiful spots along the 9km Port Macquarie Coastal Walk
Little Bay to Smoky Cape in Hat Head National Park
This 10km coastal track begins near Little Bay picnic area in Arakoon National Park near South West Rocks. Start at historic Overshot Dam, where you can feed the ducks before setting off then simply follow the ridge to The Gap Beach and Smoky Cape tracks.
As you walk, you'll come across beautiful, diverse scenery including heathland, rainforest and grassy woodland. Depending on the season, you might see wildflower displays or spot whales from the cliffs. When you arrive at Smoky Cape, head to Captain Cook's lookout for a picnic lunch and a tour of the lighthouse. Alternatively, you could do the walk in reverse and finish at the lovely picnic area at Little Bay.
Read a more detailed review by of this walk by Coastbeat here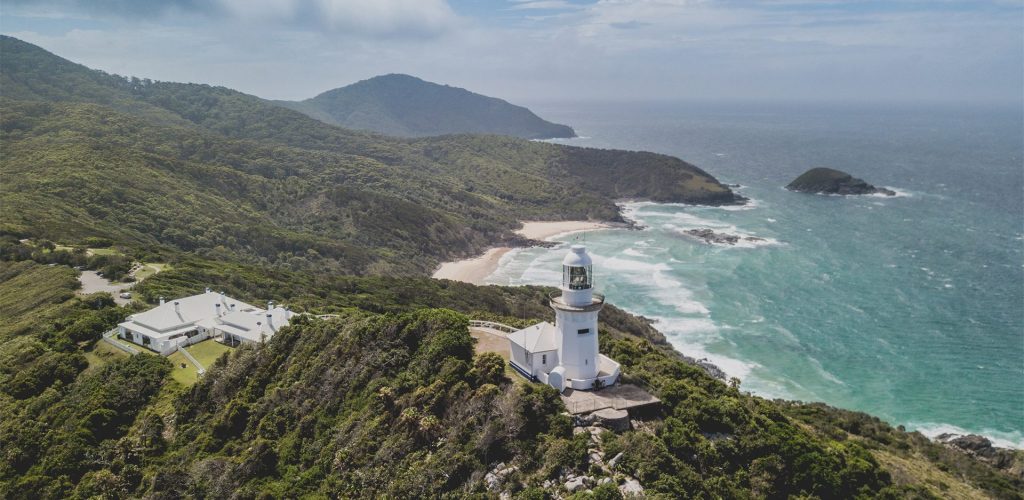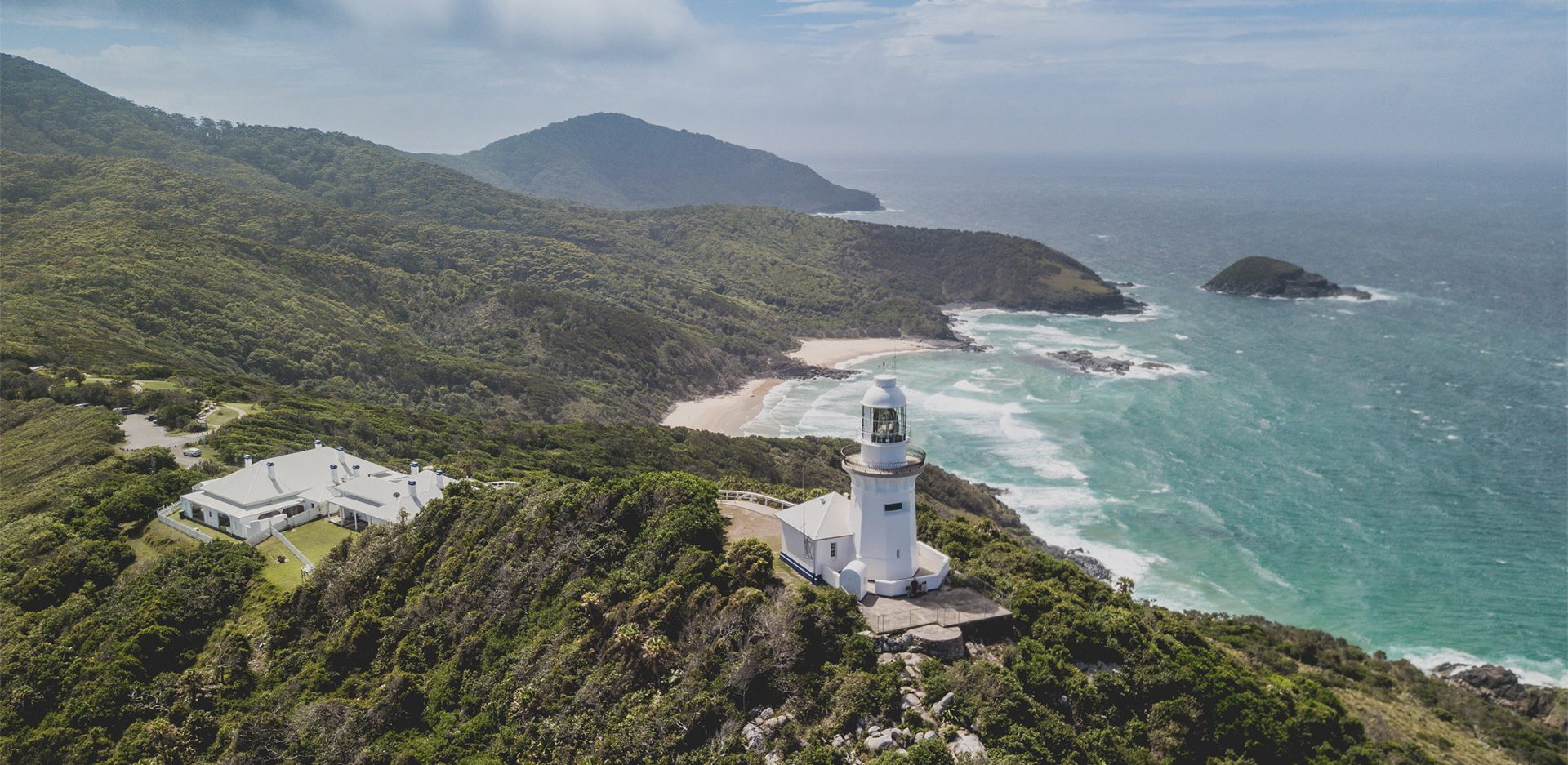 Smoky Cape Lighthouse marks the end (or starting point) of the track. Image by Cain Pascoe
Perpendicular Point Walking Track – Kattang Nature Reserve
It's not hard to see why this beautiful track is a favourite among locals and nature-lovers alike. Wander through the shady grove on this short four-kilometre walk and you'll emerge at majestic Perpendicular Point.
From the lookout, you'll see north to Port Macquarie, south to Diamond Head, and south-west to the dramatic North Brother Mountain in Dooragan National Park. Sitting on the top of the sheer cliffs is a fantastic place to gaze out at the sparkling blue waters and a great vantage point for whale watching and spotting dolphins. To see the view south, head to the nearby Charles Hamey lookout. You're sure to see plenty of birdlife as honeyeaters come in to feed off the banksias and glossy black cockatoos nibble at the black she-oaks. If you're a native flower lover, this easy walk is a must in early Spring. You'll see boronia, flannel flower, everlasting daisy and wedding bush dotted amongst the bushes.
Rawson Falls walk – Boorganna Nature Reserve
While in Boorganna Nature Reserve, be sure to take the five-kilometre return trip out along Rawson Falls Walk, which will take you all the way down to the very base of the waterfall, with its deep, tranquil plunge pool at the bottom.
Your efforts will be rewarded with absolutely spectacular views of the 40-metre high falls and the diverse surrounding vegetation; you can see all six types of forest that make up the reserve from here. In Spring, look out for the beautiful flowering orange blossom and spotted cinnamon orchids, while in Autumn, the brightly coloured fungi of the forest can be quite remarkable to see.
A trip to the waterfall with a relaxed lunch at the picnic area and a refreshing dip at the bottom of the falls makes for a perfect day trip. The track is signposted along the way with interesting facts about the rainforest and its history.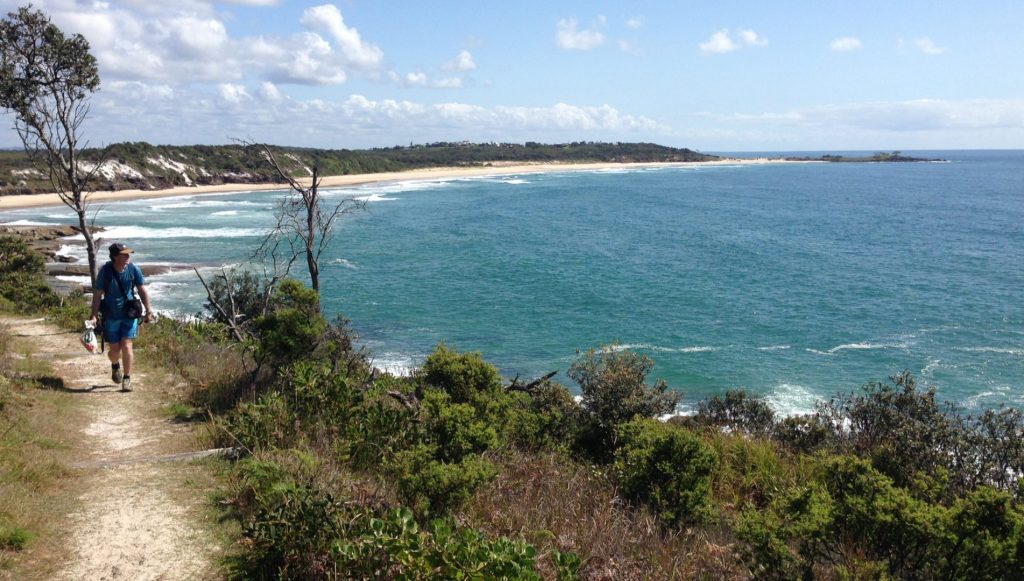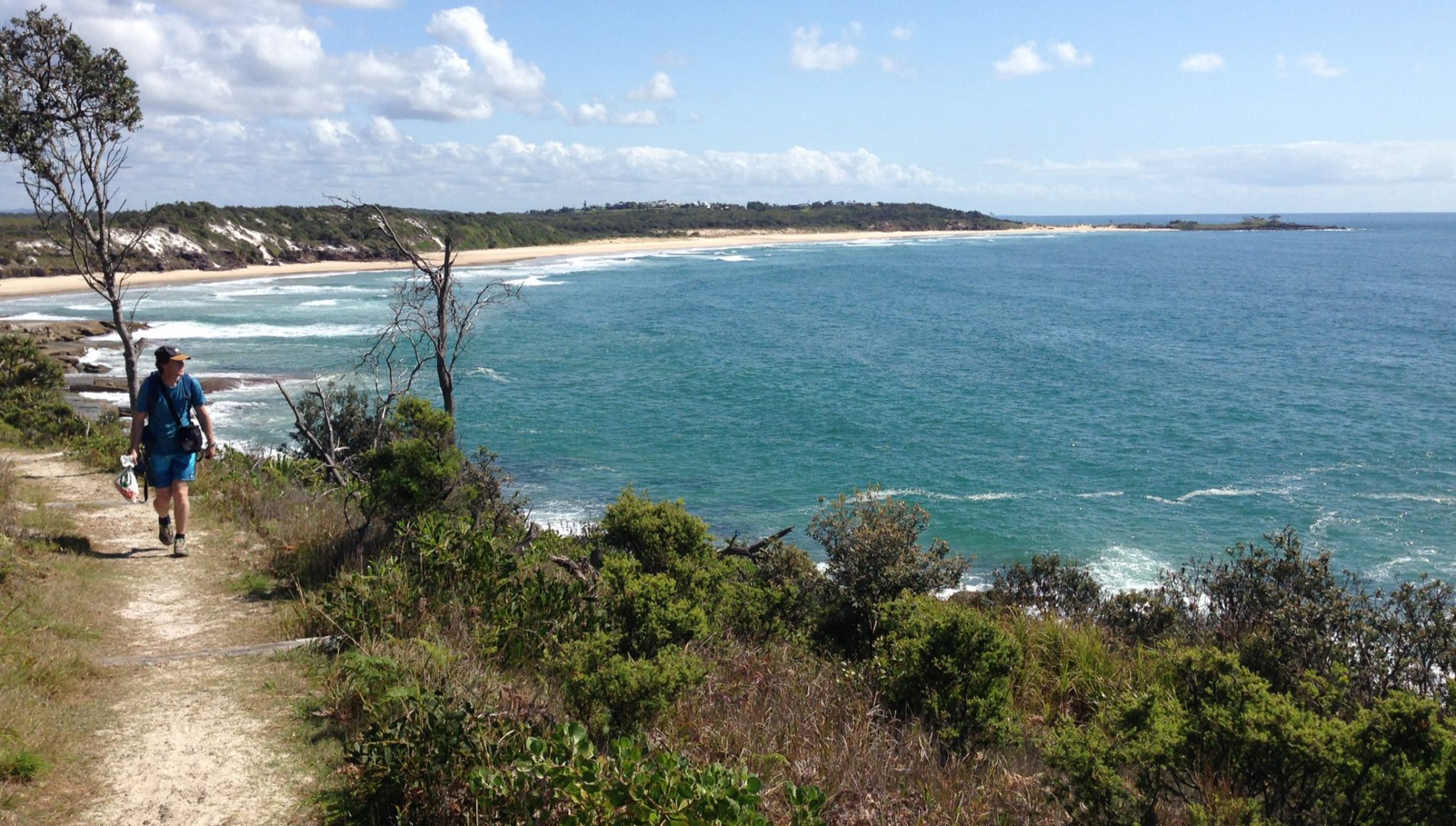 From the Yuraygir Coastal Walk. Image courtesy of Marcus Ludriks
A little about Marcus Ludriks…
Marcus loves hiking and has completed many multi-day hikes around the world, including Australia, New Zealand, Japan, Nepal, China, Vietnam, South Korea and Hong Kong. After retiring from his profession as an accountant, Marcus followed his passion for trail walking and founded Home Comforts Hiking – a business that specialises in organising and leading group hikes in Australia and across the globe.