Top 10 Things to do in Yamba
Yamba is a relaxed holiday town at the mouth of the Clarence River in the Clarence Valley.
It's perfect for anyone who likes chilling out by the sea and enjoying spectacular natural scenery from the comfort of a first-class eatery. It's a Coastbeat kind of place.
Shop 'til you drop
The main boutique area of Yamba values quality over quantity. Fashion, sports, interior design and jewellery are all well represented in elegant sufficiency.
Cb particularly likes Flots and Jets, a unique boutique that lives up to its name. Vintage jeans are folded alongside funky modern knits and cool designer jackets. In old wooden crates nestles a cornucopia of memorabilia and other objects of desire. Some things are not even for sale – they're just for fun.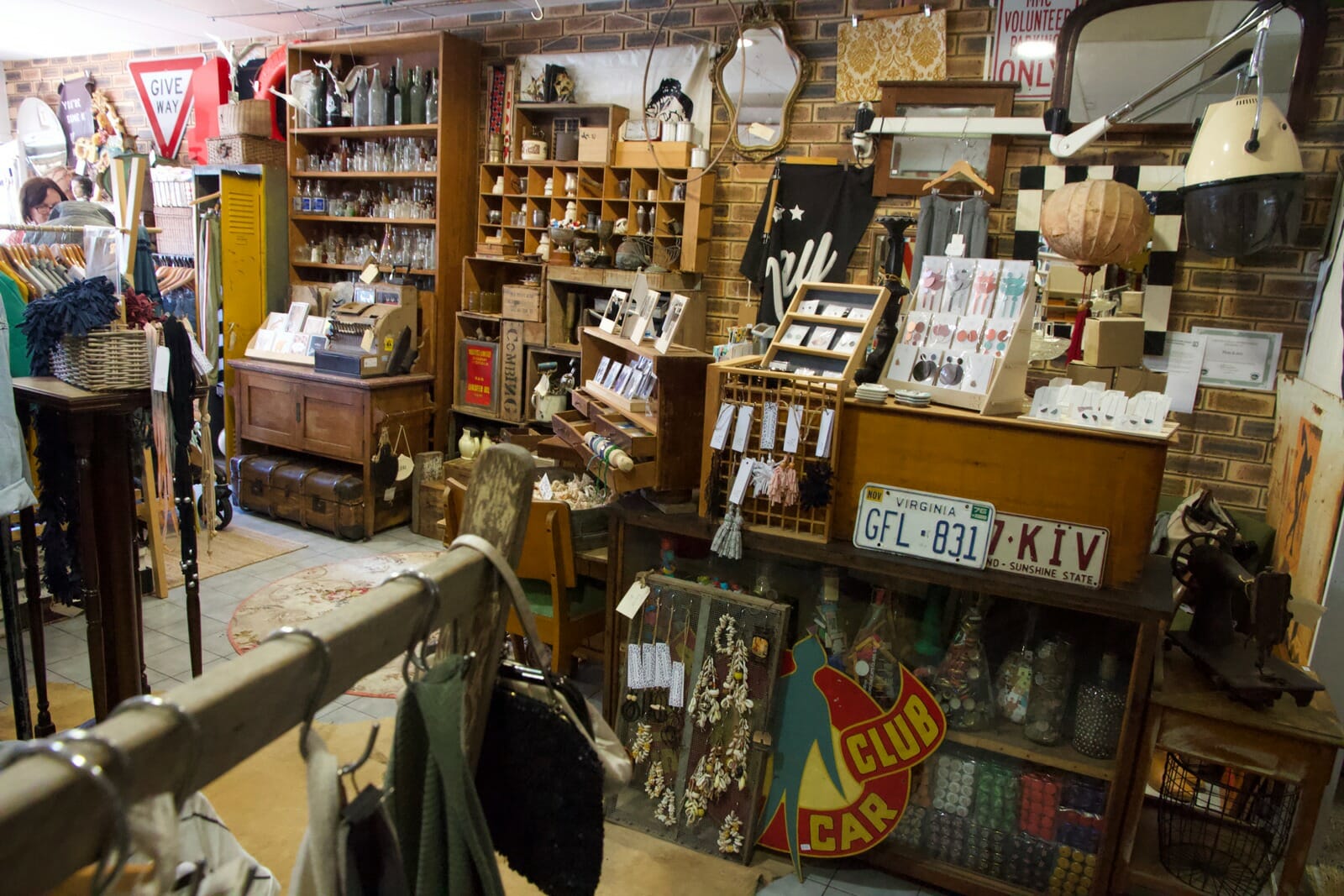 Coffee and a nice sit down
After you've done the shop, you can do the drop, at any one of a dozen or so cafes: Irons and Craig, Caperberry, Latitude 29, Drift…and many more. Irons and Craig is named for the owners' grandmothers, in memory of these esteemed ladies' notions of good food and hospitality. The owners exhibit local artists on the walls of their 1940s cottage and each room is decorated with vintage objects d'arte, possibly Grandma's.
Or, take a culinary trip to Beachwood where owner and chef Sevtap Yuce creates her award-winning Turkish cuisine. It's best to book ahead for this fully licensed restaurant, tucked away in a side street at 22 High St.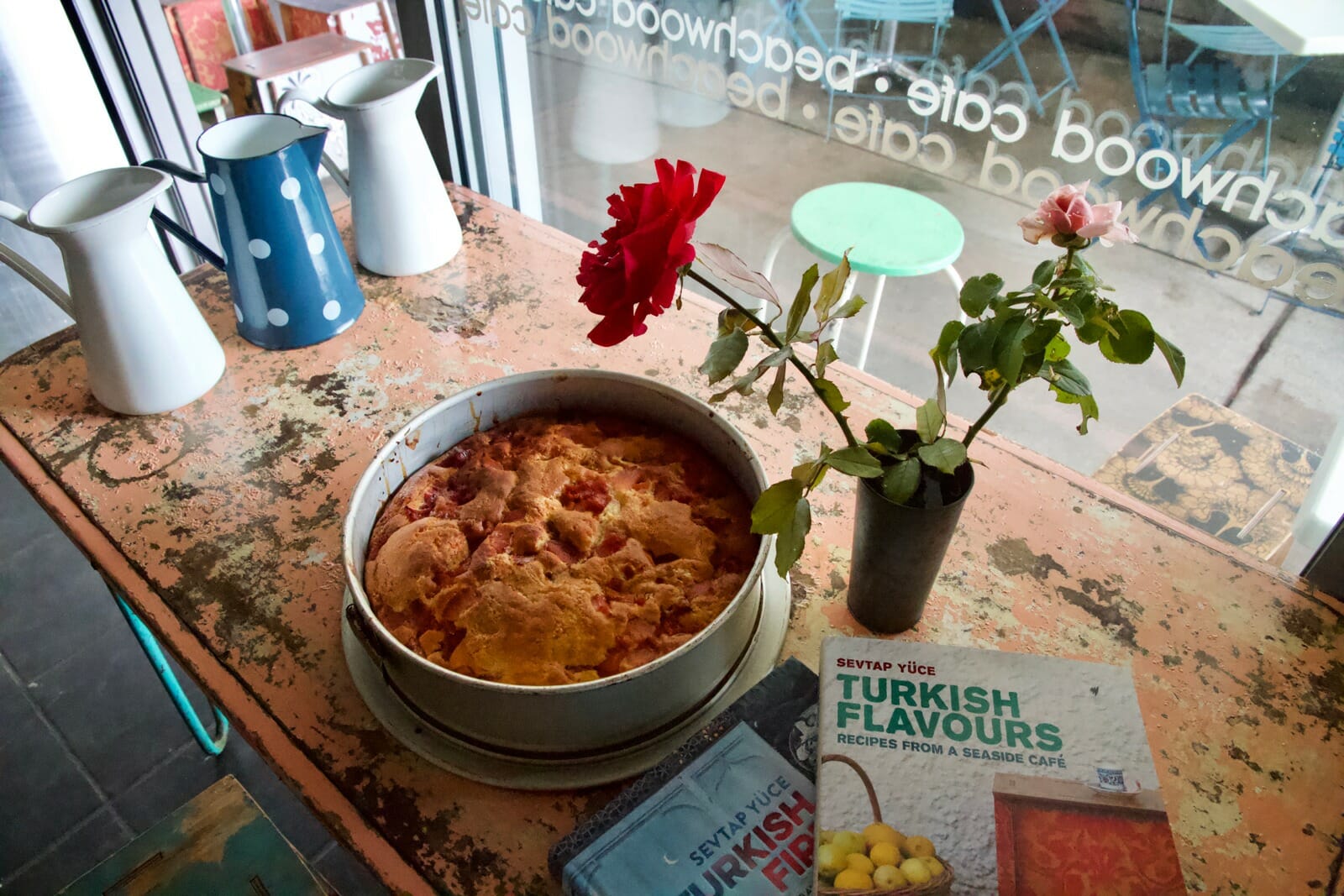 Charter boat fishing
Yamba Fishing and Charters pride themselves on tailoring complete packages to suit their customers' needs whether you're after a deep sea fishing adventure, sightseeing tour or whale watching expedition. Skipper Glynn is the sole owner and operator of the vessel, and provides safe experiences for individuals, families or groups.
Reel Time Fishing Charters specialise in deep sea fishing and boats are available to be chartered for an hour, a part day or a whole day on the water, making the most of skipper Dave's local knowledge.
Of course, there's no law against chucking in a line from the shore. Yamba has a number of local bait and tackle shops where you can obtain a fishing licence and anything else you may need to reel 'em in.
Whale Watching
Reel Time also conducts whale watching tours between June and October, observing these beautiful mammals as they make their way along the coast. Check out Dave's stunning whale images online.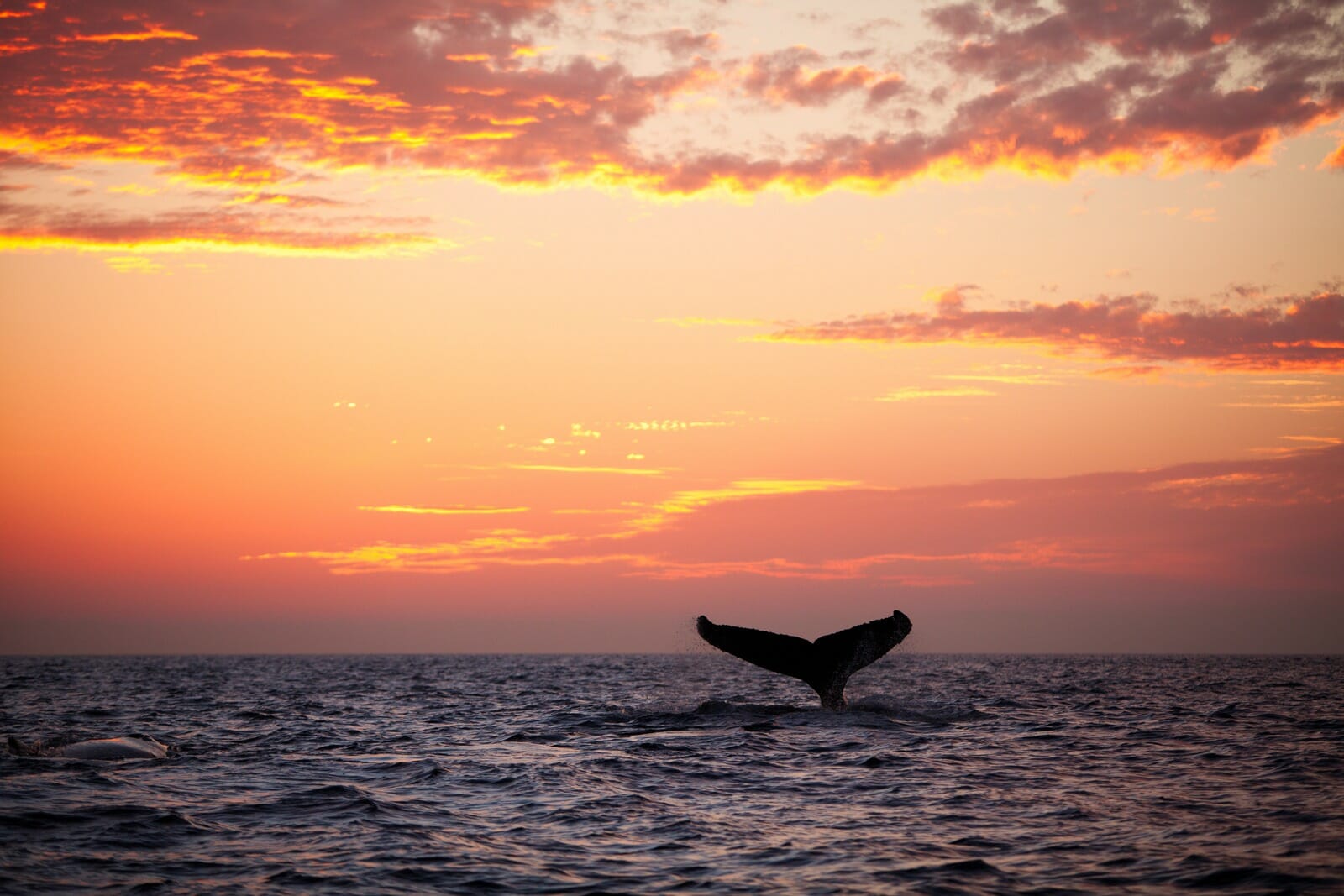 The Pacific Hotel
The Pacific Hotel has been a northern NSW landmark since 1934. It holds court on the hill near the Yamba lighthouse and boasts coastal views as far as the eye can see. The front bar is an honest to goodness pub with a variety of traditional and boutique beers on tap. There's live music Thursdays to Sundays but to our mind, the main joy of the Pacific is the bistro, which serves family-friendly Australian fusion meals overlooking one of the most spectacular views on the north coast.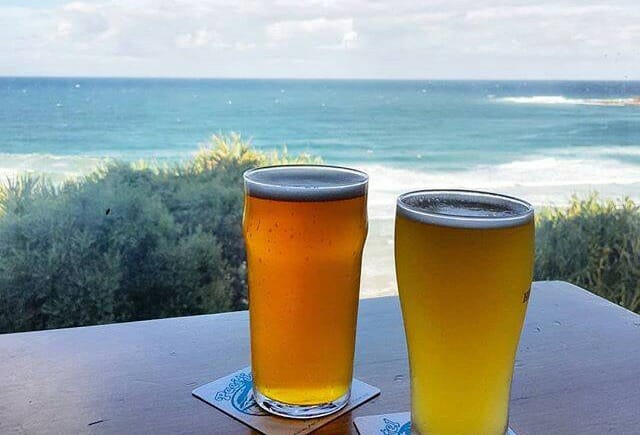 Image courtesy of Pacific Hotel
The Kiosk Yamba
Remember the burning concrete boardwalks of Australian beaches, hot chips, ice creams and seagulls? Well, the Kiosk Yamba, at the surf club on Marine Parade is nothing like that. Sure, the boardwalk is concrete, but it is graced with comfortable seating at tables beneath umbrellas and you can get good espresso from the café behind. They serve restaurant quality breakfasts, lunches and cakes and yes, you can get an ice cream there too. It's a cruisy atmosphere with the beach mere metres away.
This surf club itself was founded in 1908, making it one of the oldest Surf Lifesaving clubs in the world.
The Ocean Walk and the Ocean Pool
If you need to walk off a long lunch or build up an appetite, take the trail from the Yamba lighthouse along Main Beach and across the rocks to Pippi Beach, Yamba's surf beach. Factoring in fossicking, beachcombing and gazing out to sea, it should take you about two hours there and back. Too lazy to surf? Look no further than the Yamba ocean pool at Main Beach. This inviting Australian icon is cleaned out like clockwork by the tide and there's plenty of space for lounging in the shady grassed areas.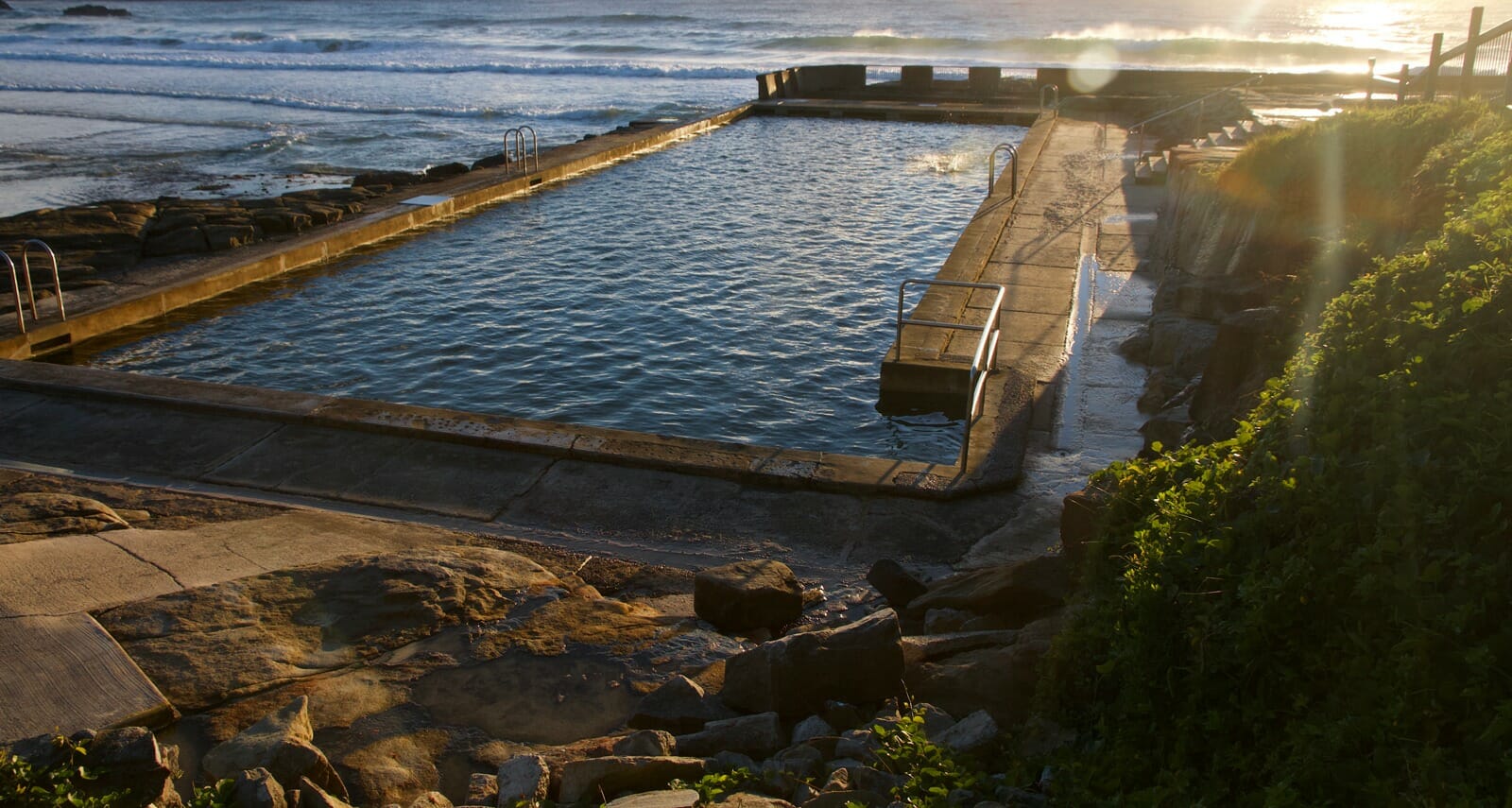 Clarence River Ferries and Sunday Jazz Cruise
The Iluka-Yamba ferry operates every day across the Clarence River, navigating across the channel and through the pristine Yamba canals, often accompanied by one of the dolphin pods that frequent the Clarence River mouth. On Sundays the ferry turns into a live jazz lounge, cruising upriver as far as Harwood. You can book out the whole ferry if you wish but a simple voyage to Iluka and back makes a great couple of hours on the water.
Kayaking on the Clarence River
This is a truly unique experience. You can hire a kayak and paddle about on your own but Cb recommends you take one of the tours on offer by Clarence River specialists, Philip and Laurel Moore. Perhaps the Sunset Oyster Tour or the Full Moon Paddle? The Oyster Tour takes you through the Clarence River canals to the Yamba Oyster Farm and yes, of course, you get to sample the goods! Then it's back to the Yamba Marina as the sun sets.
The Full Moon Paddle happens just once a month (what a surprise) so make sure to book ahead. It starts at sunset and continues under the light of the moon, culminating in dinner on a river beach before a magical paddle home.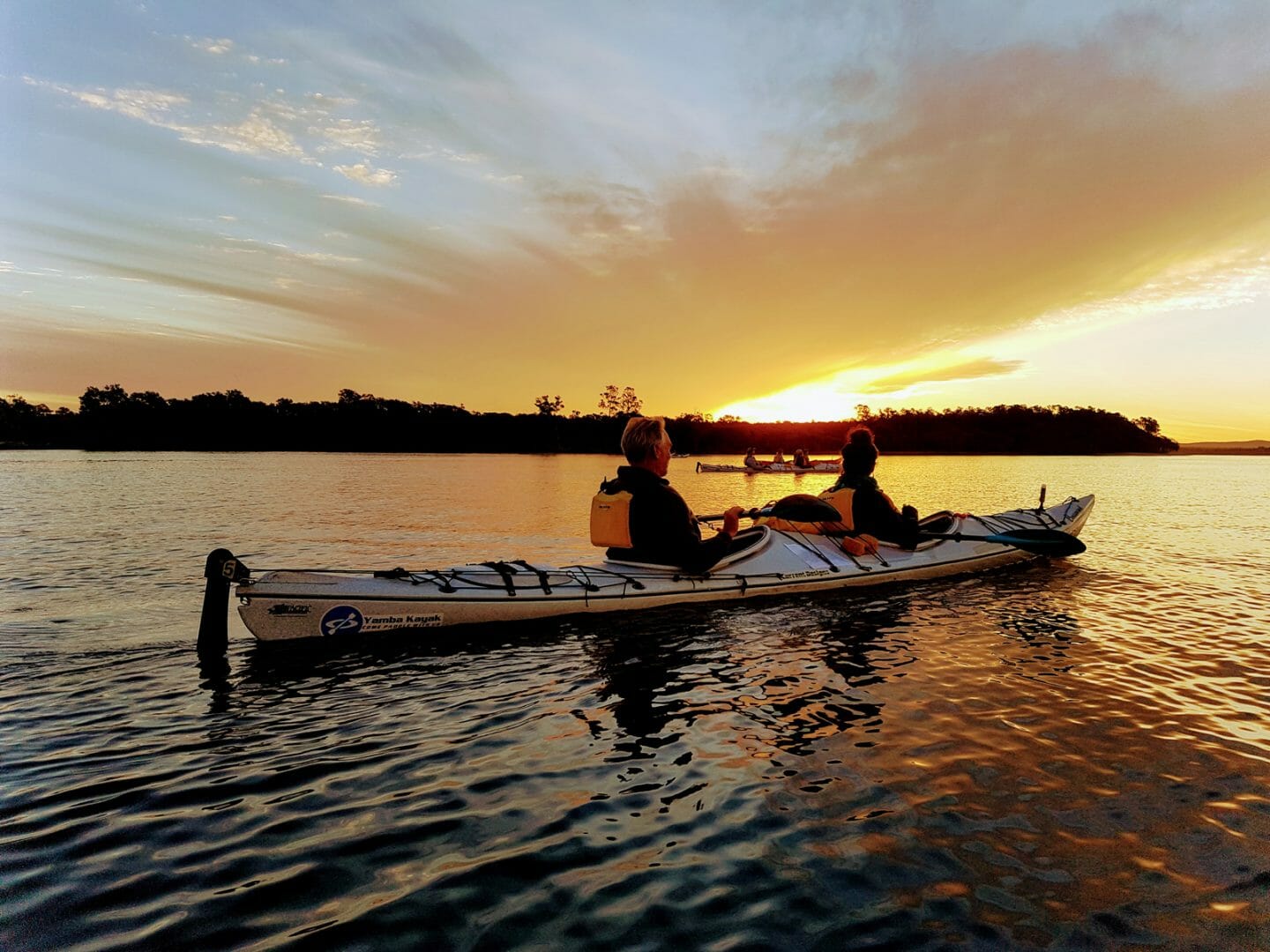 Image courtesy of of Yamba Kayaks
Blue Pools, Angourie
Just a 10-minute drive from Yamba is the village of Angourie which has long been a favourite for surfers. With beautiful beaches, walks and a laidback vibe, it's well worth a visit. At the end of Crescent Street is the track leading to the Blue and Green Pools, perfect spots for a picnic and swim in the cool, deep water. Both pools began as quarries until the diggers hit underground water and the holes filled up, creating these amazing natural pools. A lovely way to end your day out.
For more on Yamba and other great spots to visit in the region, go to https://www.myclarencevalley.com/