Top 10 Autumn Reads
Cathy Hunt from Bookface at Port Central shares with Cb readers her favourite books this season.
1. The Woman in The Window by A.J. Finn
Get ready for the thriller of 2018!
Anna's lifeline to the real world is her window, where she sits day after day, watching her neighbours. When the Russells move in, Anna is instantly drawn to them. A picture-perfect family of three, they are an echo of the life that was once hers. But one evening, a frenzied scream rips across the silence, and Anna witnesses something no one was supposed to see. Now, she must do everything she can to uncover the truth about what really happened.
I found this to be an elegant, beautifully written thriller. I loved Dr Fox from the word go and the twists and turns were just exquisite. It's so rare to find a story so compelling, yet so gracefully told – the flair and class of Hitchcock on every page. It's quite a cliché but I was genuinely walking around the house/answering the door/eating my meals with the book in my hand!
2. The Tattooist of Auschwitz by Heather Morris
This is a beautifully written and inspiring story, based on the true story of Holocaust survivor, Ludwig Sokolov. It is an important and utterly unforgettable read. This story, full of beauty and hope, is based on years of interviews author Heather Morris conducted with real-life Holocaust survivor and Auschwitz-Birkenau tattooist, Ludwig (Lale) Sokolov.
3. Good Night Stories for Rebel Girls 2 by Elena Favilli
100 brand new bedtime stories for all those rebellious girls (and boys) out there who loved the original Rebel Girls book which took Australia by storm. The beautifully presented pages of this book feature the stories of more extraordinary women, leaving readers inspired and motivated. Perfect to dive into and wonderful reading for boys and girls alike.
4. The Extremely Inconvenient Adventures of Bronte Mettlestone by Jaclyn Moriarty
An intriguing and compelling adventure story for young readers with a true heroine in Bronte Mettlestone. Bronte certainly does not want adventure in her life, but when her estranged parents die, they leave her with a very inconvenient quest – to travel to far flung empires and deliver strange gifts, challenged of course by dragons and pirates along the way! Is there more to her quest than meets the eye? Read and see. This is a great read for boys and girls aged 9-13.
5. Taboo by Kim Scott
This is the new novel from two-time winner of the Miles Franklin Literary Award. This novel, about a young woman cast into a drama that has been playing for over two hundred years, is equal parts brutal, mysterious and idealistic. It is a work charged with ambition and poetry.
Taboo takes place in the present day, in rural south-west WA and tells the story of a group of Noongar people who revisit, for the first time in many decades, a taboo place: the site of a massacre that followed an assassination of a white man who had stolen a black woman. This is a novel of survival and renewal, as much as destruction and despair. Ultimately, it is a book of hope.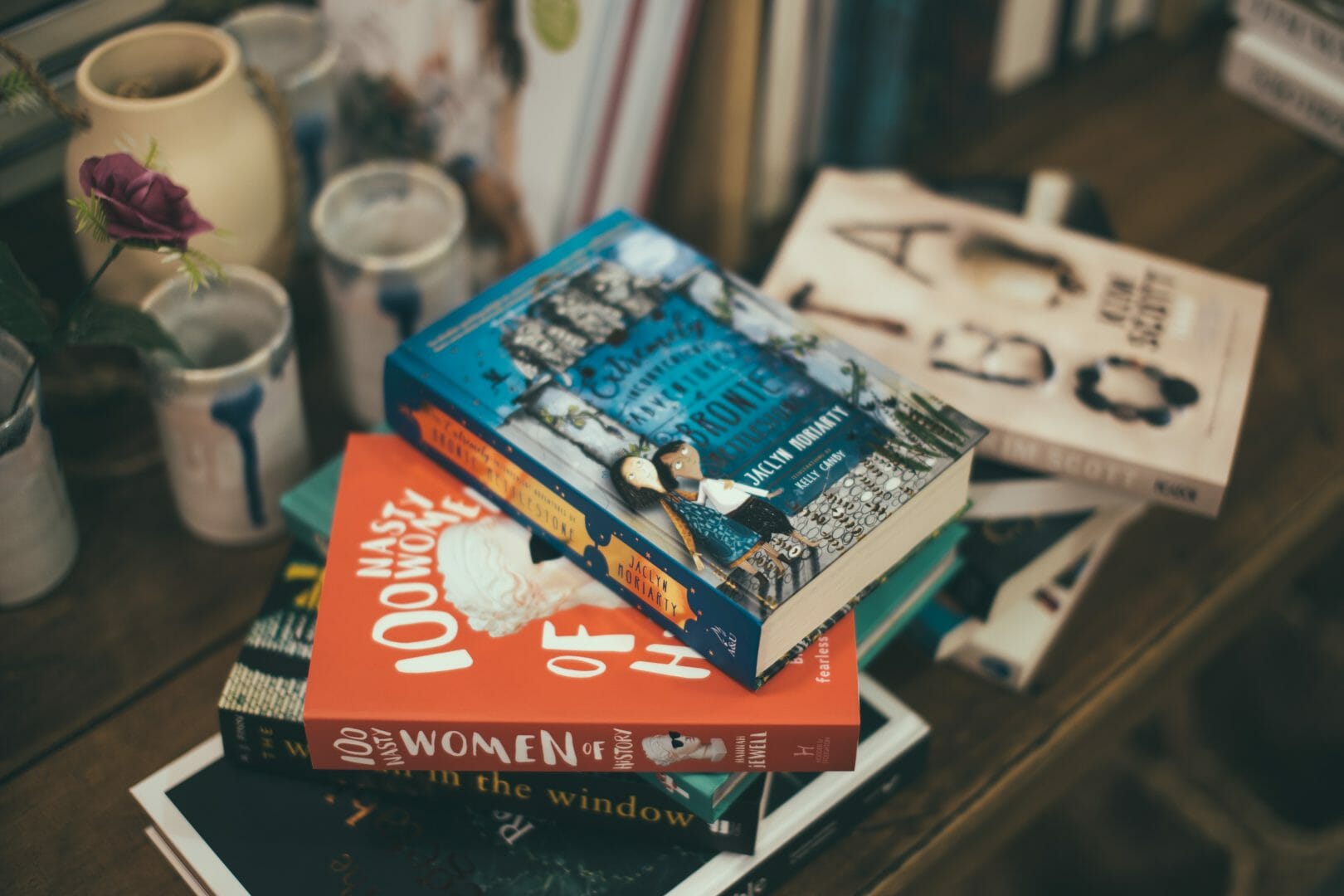 6. The Yes Brain Child by Daniel J Siegel and Tina Payne Bryson
This book by acclaimed childhood experts Daniel Siegel and Tina Payne Bryson is a practical, no nonsense exploration on how to foster a 'Yes Brain' rather than a 'No Brain' response in your child. Full of insights into children's behaviour, with real life case studies. This book offers practical suggestions of how to relate to your child in ways that encourage resilience and flexible thinking. A helpful and accessible read.
7. The Chalk Man by C.J. Tudor
This one tops my list of what to read next.
The Chalk Man is a suspenseful, psychological thriller and the debut novel from author, C.J. Tudor. The story centres around Eddie and moves between a sleepy English village in the mid-1980s and current day. The title refers to the secret codes written in chalk that young Eddie and his mates used to communicate with one another. One such message from a mysterious 'chalk man' led to the dismembered body of a young girl. Thirty years later, Eddie receives a letter containing a piece of chalk and the drawing of a stick figure and so begins a web of secrets and intrigue. Eddie must look to the past for answers.
This book is full of twists and turns and will have readers guessing until the very last page.
8. 100 Nasty Women of History – Brilliant, Badass and Completely Fearless Women Everyone Should Know by Hannah Jewell
100 fascinating and brilliantly written stories about history's bravest, baddest but little known 'nasty' women from across the world. The term 'nasty' taken from Trump's reference to Hilary Clinton in the final debate of the 2016 presidential race.
This book contains profiles of women from across every century, race and continent, united in the fact that they were all a bit 'nasty'. From 3rd-century Japanese Empress Jingu to 20th-century British social reformer Octavia Hill, these are the women who were bold and powerful. This is an often-hilarious look at fearless women through the ages and one to help inspire your inner badass.
9. How to Be Human: The Manual by Ruby Wax
In How to be Human, Ruby Wax tries to come up with some answers to that niggling question about how we can learn to like and love ourselves. With the input of a Buddhist monk inner and a neuroscientist, Ruby explores how to find happiness in the modern world. Filled with witty anecdotes from Ruby's own life and backed up by scientific authority, How to be Human is the only guide you need for building a healthy, happy relationship with yourself.
10. The Vegetable – Recipes that celebrate nature by Vicki Valsamis and Caroline Griffith
The Vegetable is an essential collection of 130 plant-based recipes featuring fresh flavours and exciting combinations that will delight anyone looking to eat more vegetables.
With stunning full-colour photography throughout, the book is broken down by style of vegetable –so you can always find the perfect recipe for your beautiful produce.
With recipes for dishes large and small as well as sauces and pickles, The Vegetable is the perfect companion for simple dinners and feasts with friends alike. A beautiful gift for the vegetarian mother or girlfriend in your life or those wanting to explore more than just your ordinary veg.
Happy Reading!
Bookface is located at Port Central
Phone them on  Ph) 6584 6001 or find them on Facebook here.