There's a New Contender for 'Best Burger on the Mid North Coast'…
And we are ready to crown the winner!
Sotto Zero Gelato of Coffs Central has created a burger lover's paradise – unveiling a new menu with over nine different burger combos to choose from, drawing on only locally grown produce.
Sandwiched between brioche milk bread, Sotto Zero's burger offerings include the basic cheeseburger; FYI there's nothing basic about the Angus 'Black Standard Beef', sourced from Crowe Farm in Nana Glen which is completely organic grass-fed and grain assisted, or the house made tomato jam, a more sweetened chutney version of your typical boring tomato sauce counterpart.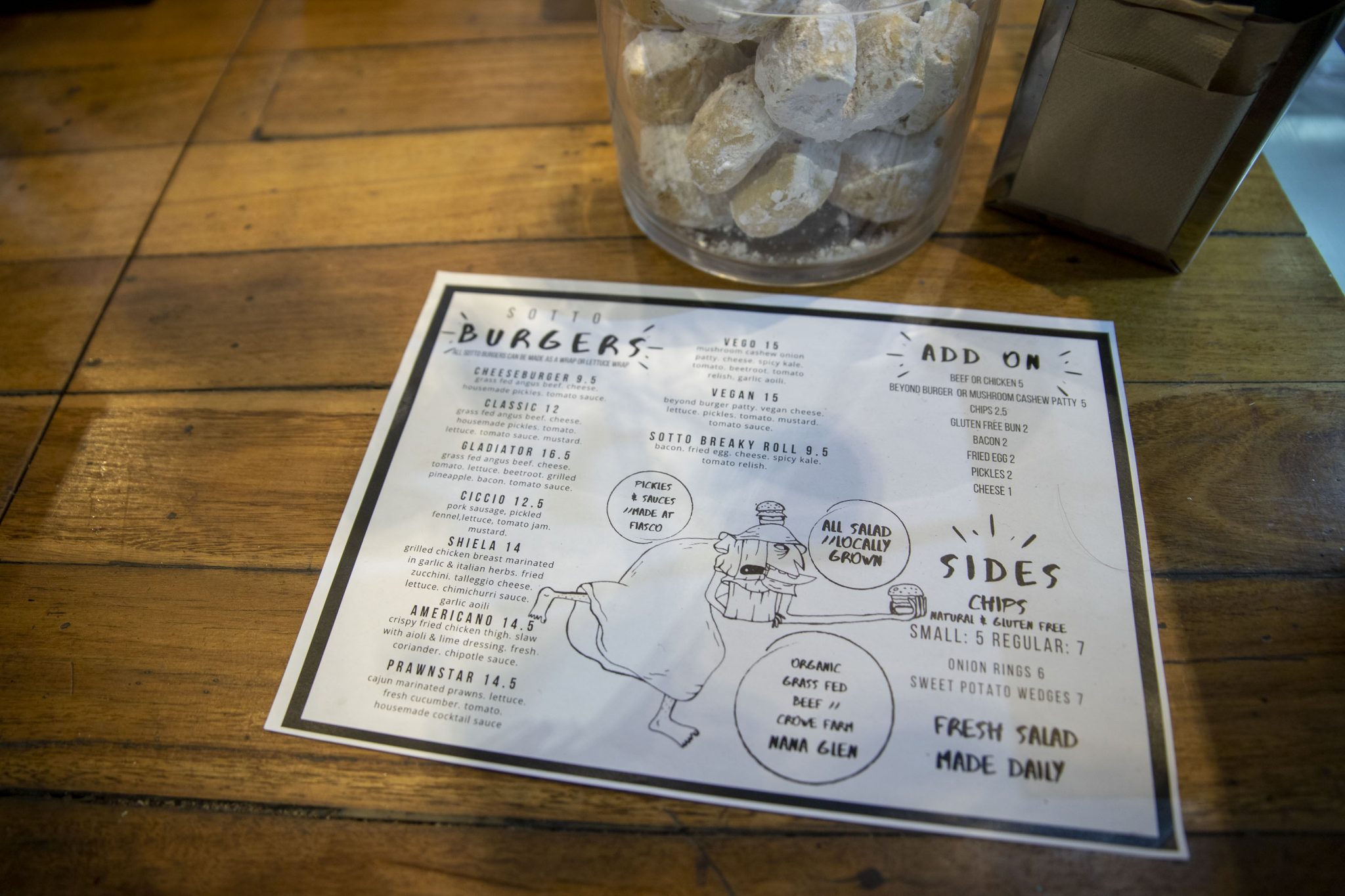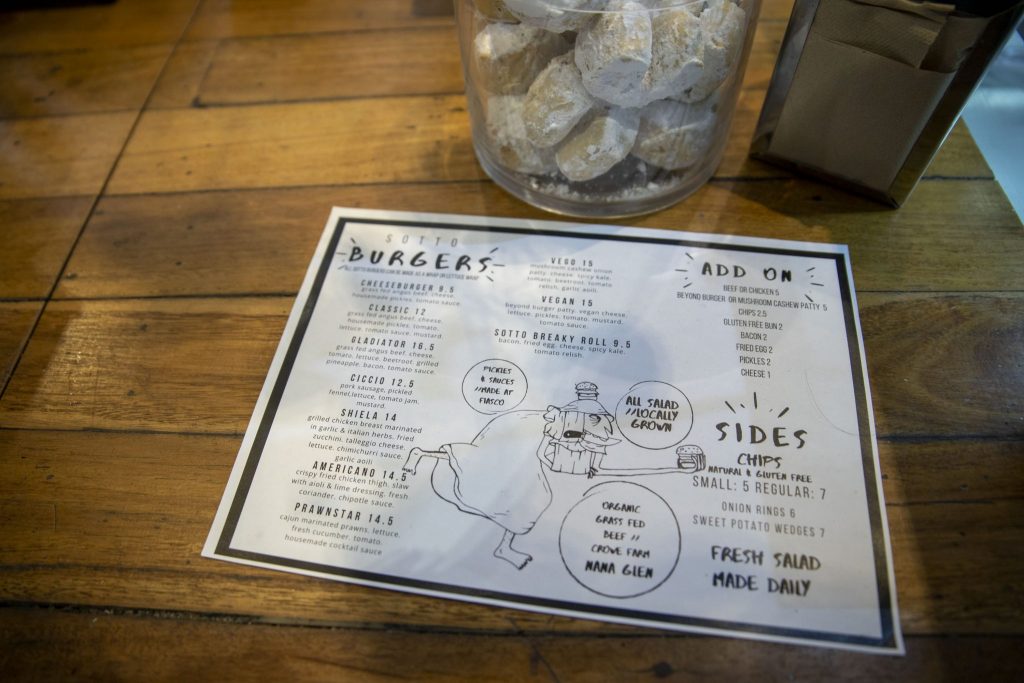 The 'Sheila' Burger
There's the 'Sheila' – grilled chicken, marinated in mustard and topped with grilled zucchini, lettuce and its star, brie cheese. The burger is a tangy mixture of fruity brie and spicy mustard, creating an exotic trip for the palate.
The 'Gladiator' Burger
The swoon worthy 'Gladiator' –a towering feat of Angus beef, cheese, tomato, grilled pineapple and bacon. 
The Classic Burger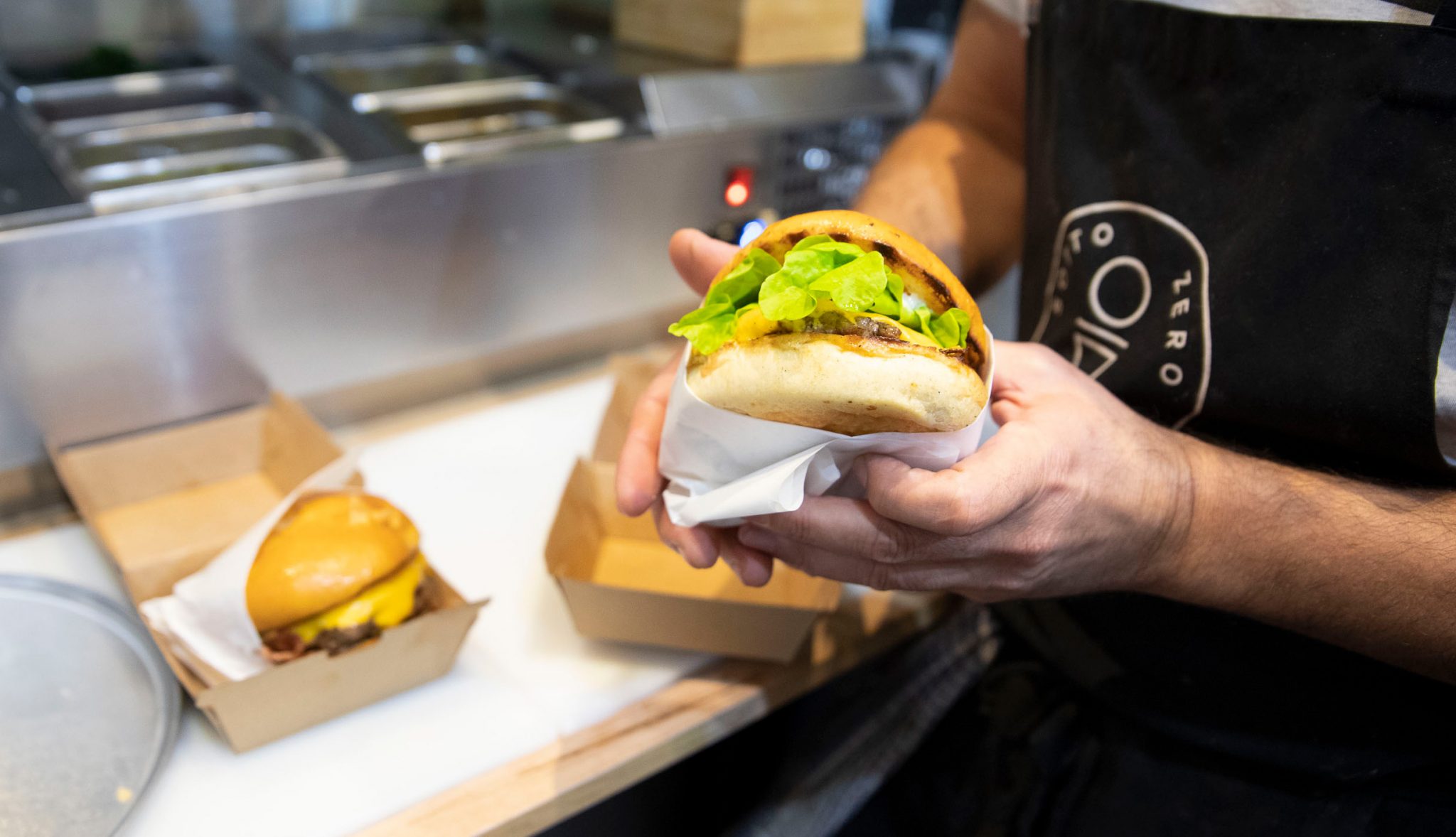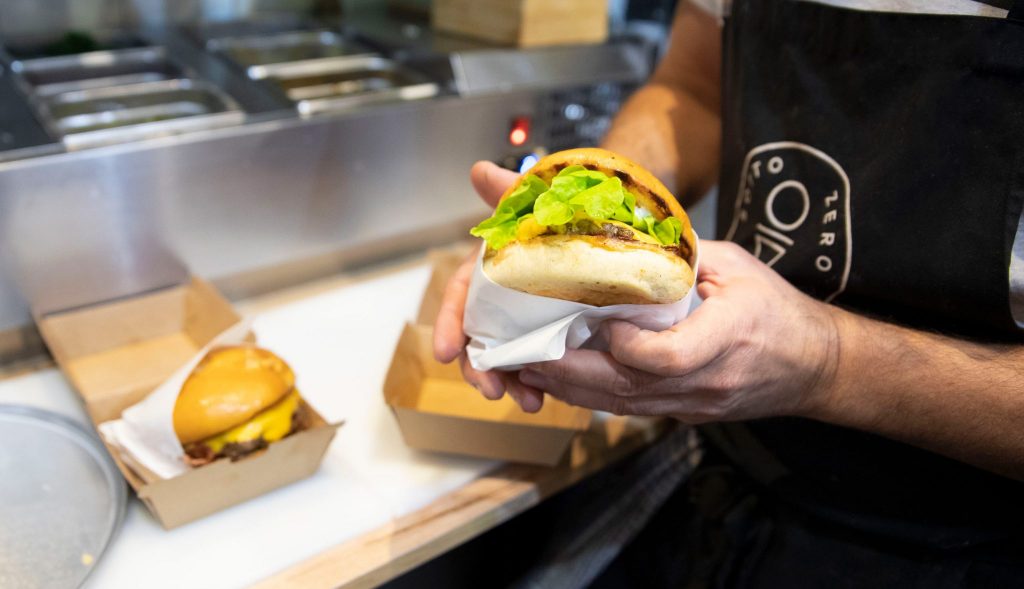 My hands down favourite? The Classic – featuring Angus beef, cheese, lettuce, tomato, and house made pickled cucumber, mustard and the famed tomato jam. The burger is a perfect portion that doesn't collapse into a mess after the first bite. No ingredient overpowers the other, the meat melts into your mouth and it is genuinely the ultimate balance of simple flavour, using top quality ingredients. 
Other burger variations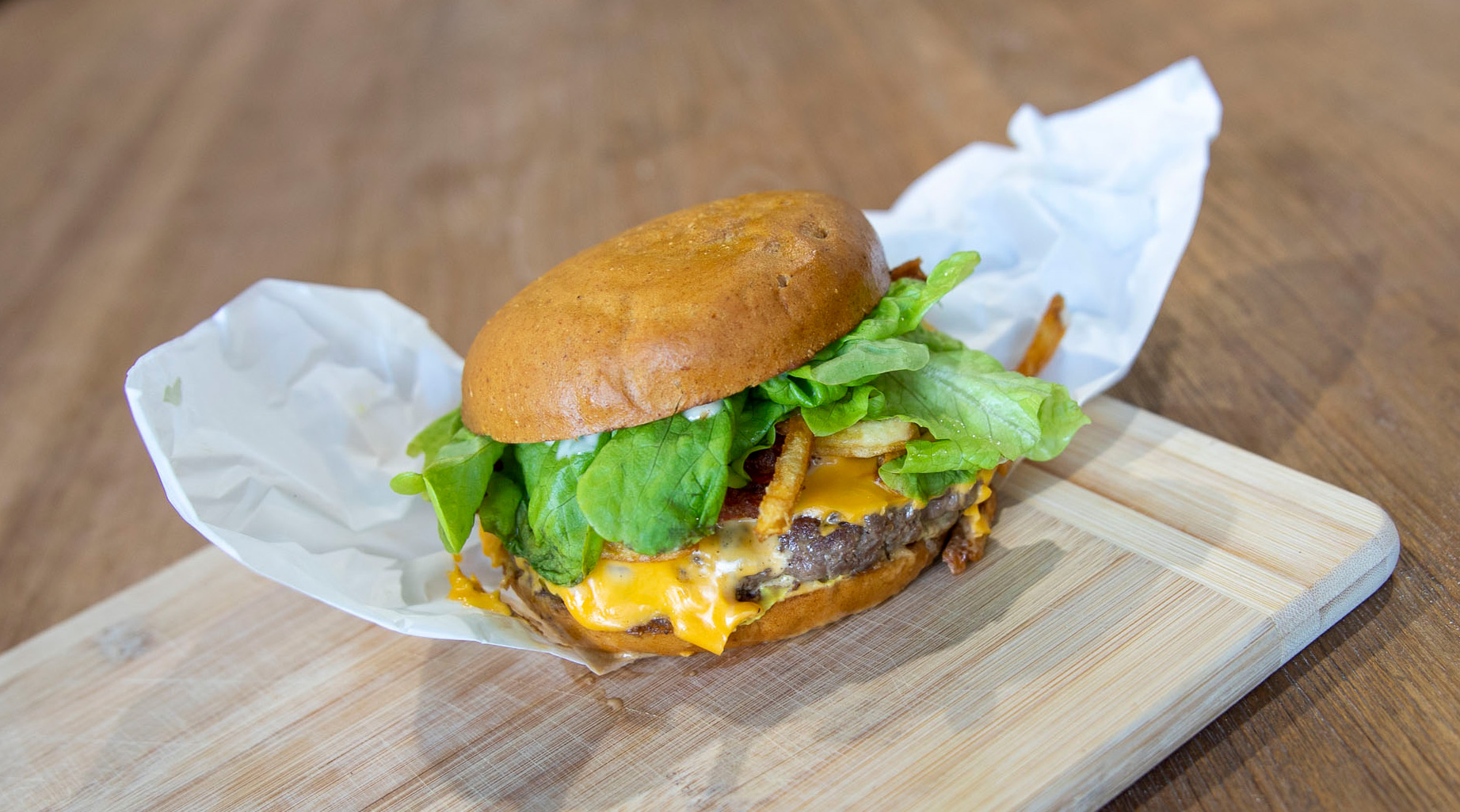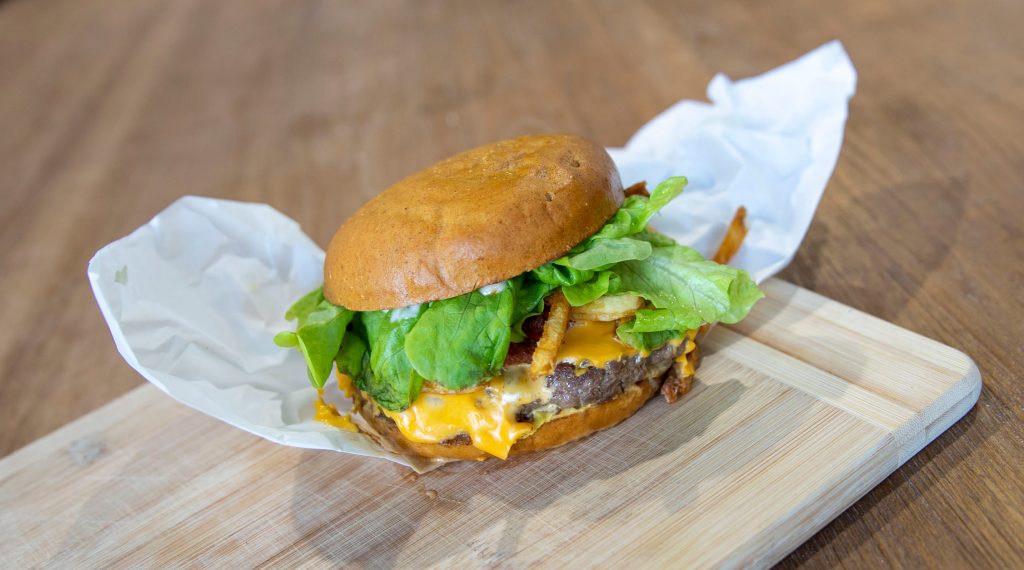 Vegetarians, vegans and seafood lovers – there's burgers for you too!  As well as a variety of sides to choose from, such as your trusty hot chips, a stripped back healthier version of potato chips minus the flour and food colouring.
Coffs has been home for owner Stefano Mezzina for the last 15 years – known to locals for his authentic Italian fare which can still be experienced at Sotto Zero, a mix of fresh pastas, as well as a variety of tantalising flavours of Gelato Italiano.
"So why burgers?" he says in his softly accented Italian voice, "Because Aussies love a good burger."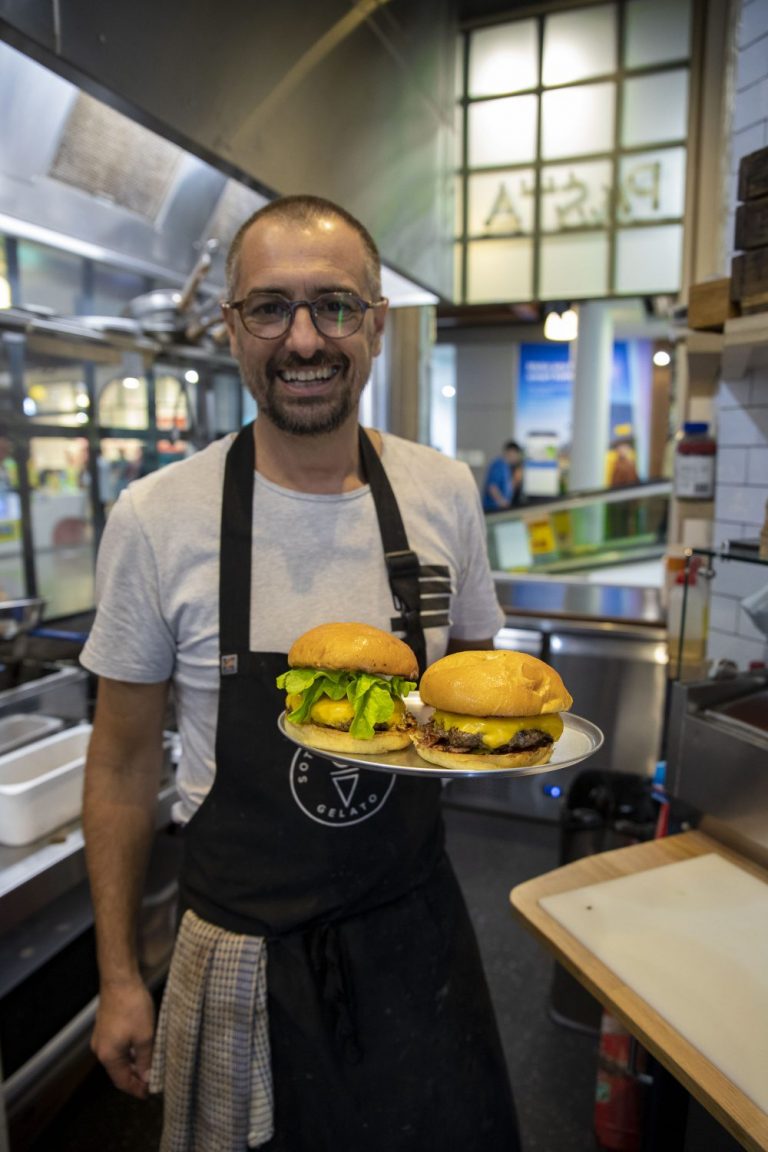 Knowing that we'll be back for lunch the next day, we nod along enthusiastically, we wholeheartedly agree!
Follow Sotto Zero Gelato on Facebook for more information!
Latest Posts