Tomato Bruschetta Recipe from The Other Chef Makers & Providores
In our summer issue, we met Eric and Monica Robinson from The Other Chef Makers & Providores who spoke about local produce, sustainability and what it's like to work with your other half.  They also shared this delicious tomato bruschetta – perfect for a simple light lunch or dinner starter.
Recipe – Tomato Bruschetta
For best results use ripe Ricardoes Tomatoes and quality dressing ingredients by The Other Chef Makers & Providores.
Ingredients
500g ripe cherry tomatoes
50g feta cheese (optional)
1 small Spanish onion
1/2 bunch continental parsley
Salt & pepper
Turkish bread
Clove of garlic
4 Tbsp The Other Chef Lemon Infused EV Olive Oil
2 Tbsp The Other Chef Caramelised Balsamic
Method
Quarter the tomatoes and finely dice Spanish onion. Finely chop parsley leaves to make approximately 1/4 cup.
Gently combine the above ingredients with crumbled feta cheese and season with salt and pepper.
Drizzle Lemon Infused EV Olive Oil over the tomato mix, followed by the Caramelised Balsamic.
Serve with lightly toasted slices of Turkish bread (lightly rub the toasted bread with a cut clove of garlic before serving).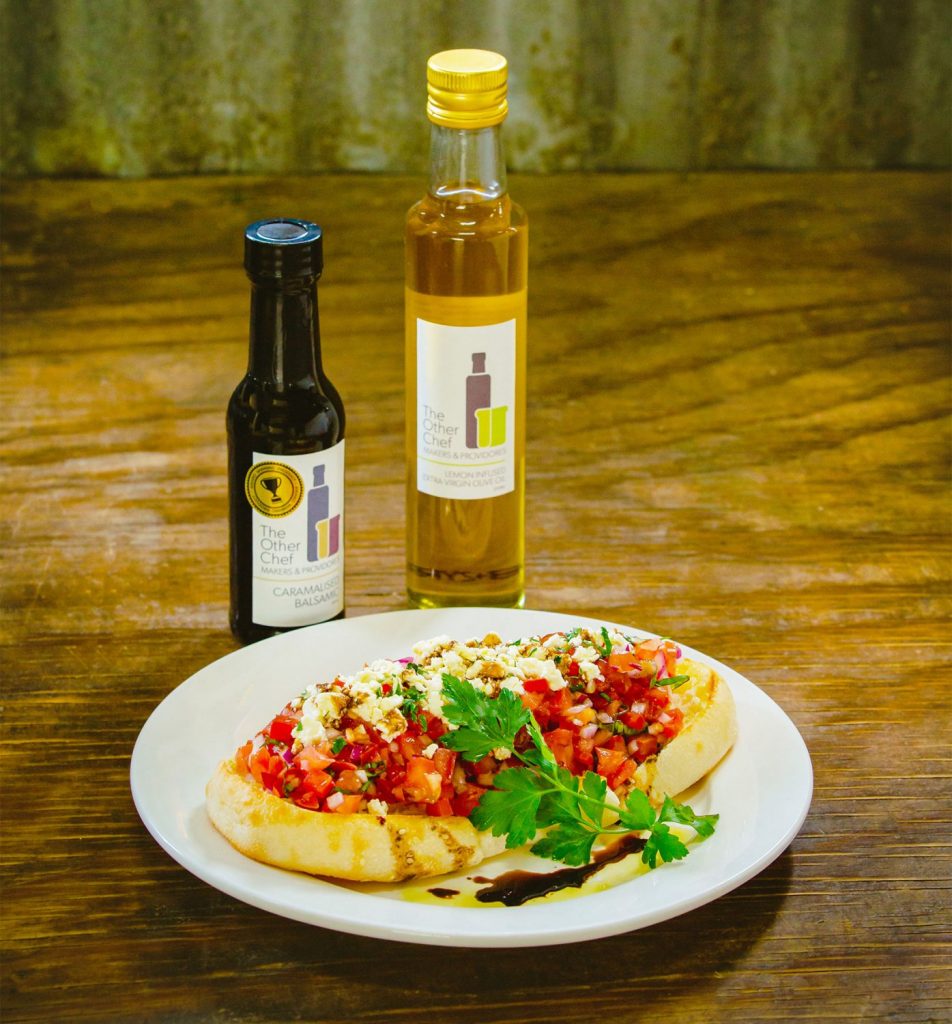 For further info see www.otherchef.com.au
After more tasty recipes? See our twice cooked pork belly recipe here or a delicious red chicken curry recipe here.