The Organic Factory Hits the Road
A passion for organic, plant-based food prompted two mates to create nutritious meals for the Port Macquarie Hastings community. With their Telegraph Point eatery on hold, The Organic Factory has hit the road. Coastbeat caught up with Cody Rogers and Taranar Sloan-Harris to learn how they are continuing to share their love for animals and the planet through food.
"We have a huge urge to make positive change and we thought putting the right stuff in people's stomachs was the most peaceful way to go it," says Taranar Sloan-Harris. "We would have quit many times if not for that driving passion."
Proponents of a plant-based diet since their late teens, 21-year-olds Taranar and Cody Rogers bonded over vegan cooking in their uni sharehouse.
"Then we started eating organic and felt the benefits straight away – we were happier and more energetic," explains Cody. "It was really empowering, and we wanted to share that with others."
Opening the Organic Factory
They boys launched a food delivery service and earlier this year found a home at Telegraph Point's Old Butter Factory. The Organic Factory opened its doors in June, welcoming vegans and non-vegans alike.
"Some people went from being a bit bummed that we only served vegan meals to walking away saying it was the best food and coffee they'd had," says Taranar. "It's so cool to see people change their opinions about this diet!"
Cody describes the process of opening the eatery as gruelling yet rewarding. With limited business and hospitality experience, he and Taranar built everything from the ground up.
"It was so, so, so difficult – the day we opened we did close to a 48 hour shift!" he remembers. "The only thing that kept us going was the passion behind the vegan and organic movement, the positive changes that those things make."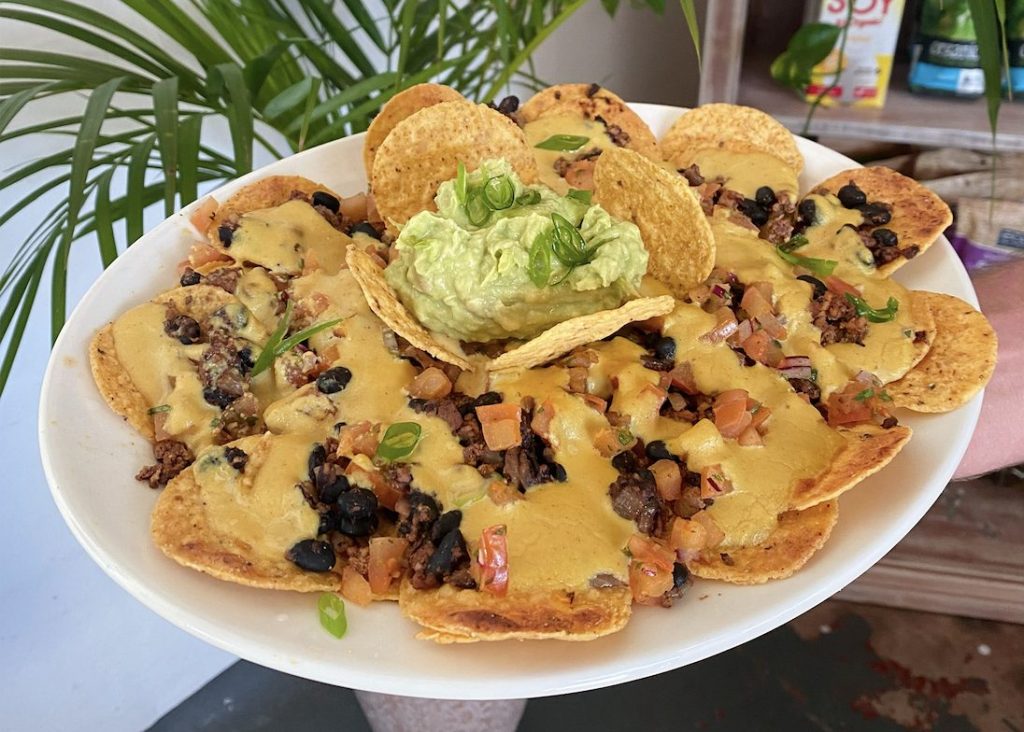 High Vibes at the Markets
Just when they found their groove, ever changing COVID-related restrictions resulted in a temporary closure. But nothing will stop these two from offering their nutritious and mouth-watering meals to the good people of Port Macquarie. They've now taken up residence at Port Central's Real Food Markets every Tuesday. Offering curries, stews and salads as well as raw treats, Cody and Taranar are in their element chatting to new customers and catching up with fellow stall holders.
"We're out in the sunshine around all of these other organic food stores – the vibe is really high," says Taranar. "Plus, we're able to connect with people a lot better because we're not caught up in a busy café schedule."
Cody notes that they're especially grateful for the support and generosity shown by Matt from Organics MattR and the crew from Masters of Fresh as well as Organic Belly.
"Organics is the biggest part of our food ethos – it's the reason we do what we do," he explains. "We live and breathe organics and we think that is the best thing you can do to improve your health and wellbeing."
Say g'day to The Organic Factory's Cody and Taranar at the Real Food Markets every Tuesday from midday. You'll also find them at the Foreshore Market. Keep an eye on their Instagram for the latest organic offerings!