The Ocean: Life and Livelihoods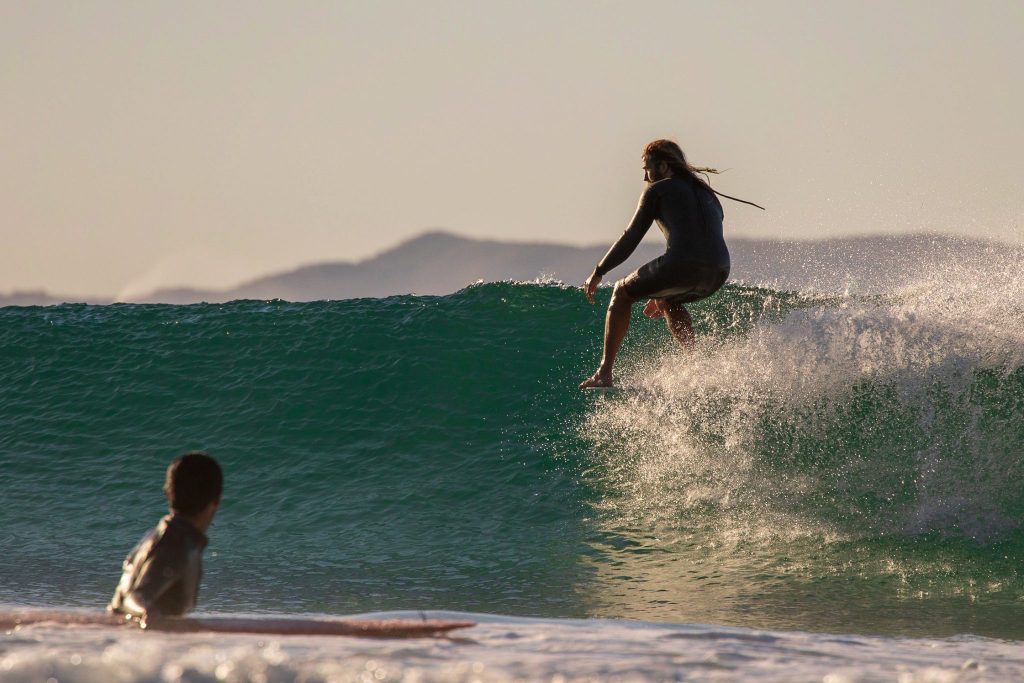 On June 8 we celebrate World Oceans Day and recognise the life and livelihoods our blue planet sustains. Across the globe, passionate people are raising awareness about the importance of a healthy ocean and committing to 30% protection by 2030. We spoke to four coastal dwellers about their connection to the ocean, both personally and professionally.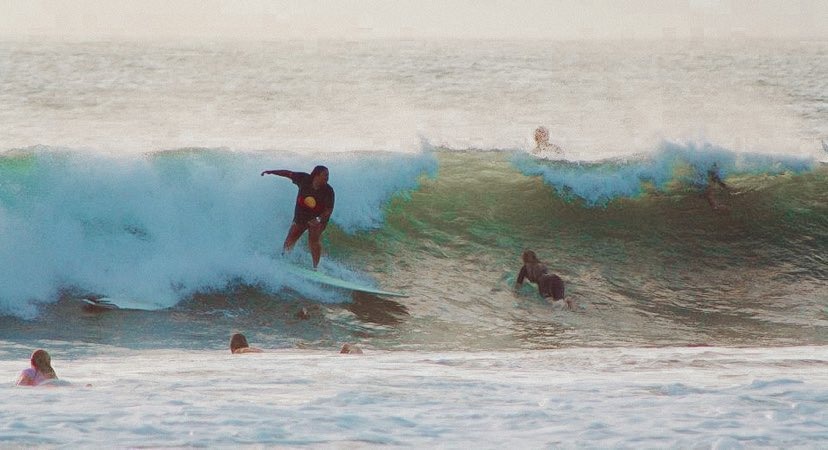 Connecting to Ancestors Through the Ocean
Surfer Amber Mercy heads up Naru Indigenous Corporation. She brings Aboriginal and Torres Strait Islander surfers together for the annual Naru Surf Gathering during NAIDOC Week. Amber and a team of volunteers also offer Naru Goori Groms, regular surfing lessons for the young ones. They aim to promote health and wellbeing through activities in and around the ocean.
Amber says the ocean (Gaagal – totem of the Gumbaynggirr nation) provides a connection that has, in many instances, been a lifesaver.
"Coming from generations of Saltwater People, our connection was always meant to be," she explains. "Since birth, we've been taught about the importance of connecting to our Ancestors through the ocean.
"The ocean is a life source for us physically, emotionally and spiritually."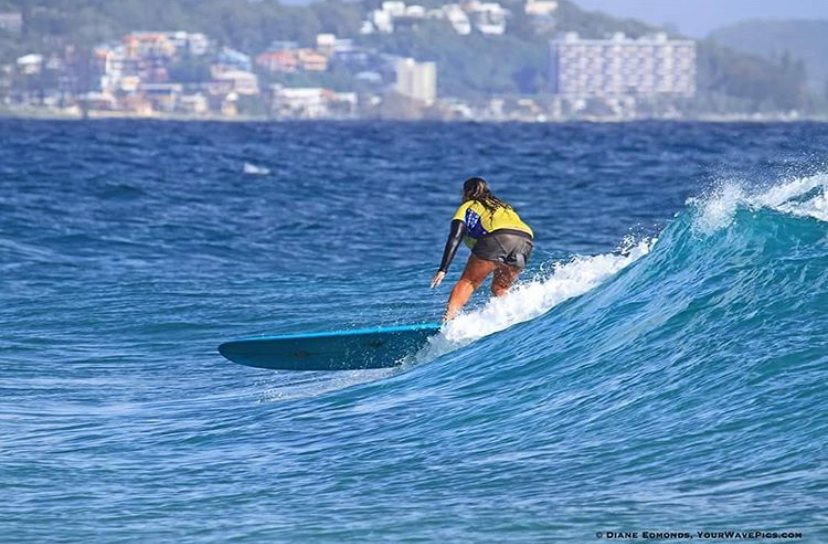 When she's close to the ocean, Amber says she feels at peace and at home. She encourages people to make small changes every day to ensure the it can continue to sustain life.
"We can cut down on single use plastics, use keep cups and reusable straws and pick up trash," Amber suggests. "Keep educating yourself and those around you."
Creating Community Around the Ocean
Beth Cook has owned The Water Closet in Sawtell for five years. But this isn't your average surf shop. The Water Closet is home to hundreds of boards in all shapes, sizes and colours.
"These are everyone's boards and that's what I like about it," Beth explains. "I started buying from garage sales then people started putting boards in on consignment and it just grew and grew."
Some newer than others, surf boards at The Water Closet are constantly being purchased, traded or returned…where the process begins again. It's something Beth tries to replicate in all areas of her own life – reuse and recycle rather than raiding the planet's supply of finite resources. She acknowledges that encouraging people to grab a board and get amongst the waves comes with responsibility.
"The ocean gives so much, so we need to look after what we've got," she reasons. "The forest as well – it's all intertwined – and if we continue to take and take there won't be anything left."
Beth started surfing at 20 when a friend took her out in waves she had no business attempting to ride. After a hectic baptism by fire, she got her first longboard and started to really enjoy surfing. Beth describes it as an escape and says the ocean has the power to shift her frame of mind in a positive way.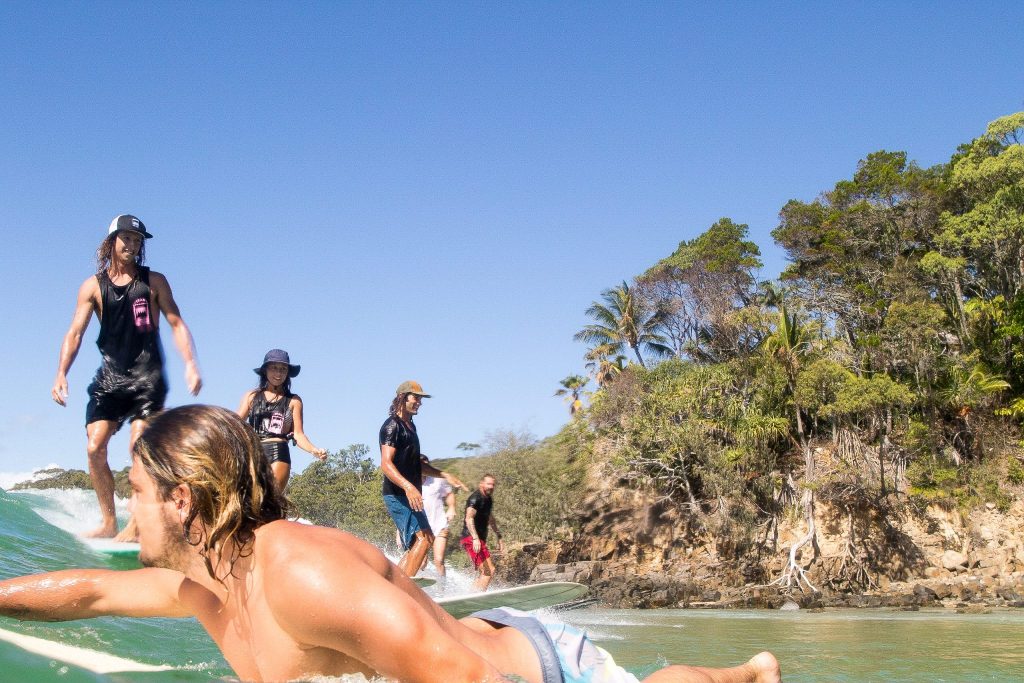 Capturing an Ocean Experience
Surfer and photographer James Millar visits The Water Closet regularly to swap a board, sip a coffee and have a chat. It's clearly a popular meeting place for Coffs Coast locals, and James agrees that Beth has played a role in uniting the surfing community.
"It's cool that something like this exists as an alternative to mainstream surf shops," he says. "I've never stumbled across anything like it."
Camera in hand, James often gets in the water before dawn, with the aim of capturing surfers' unique perspectives.
"Surf photography – particularly sea scapes – gives you that angle or view that you can't get from the sand," he says. "That bobbing just above the surface of the water as the sun is coming up. 
"Seeing the sunrise over the ocean every morning is a pretty cool way to start the day."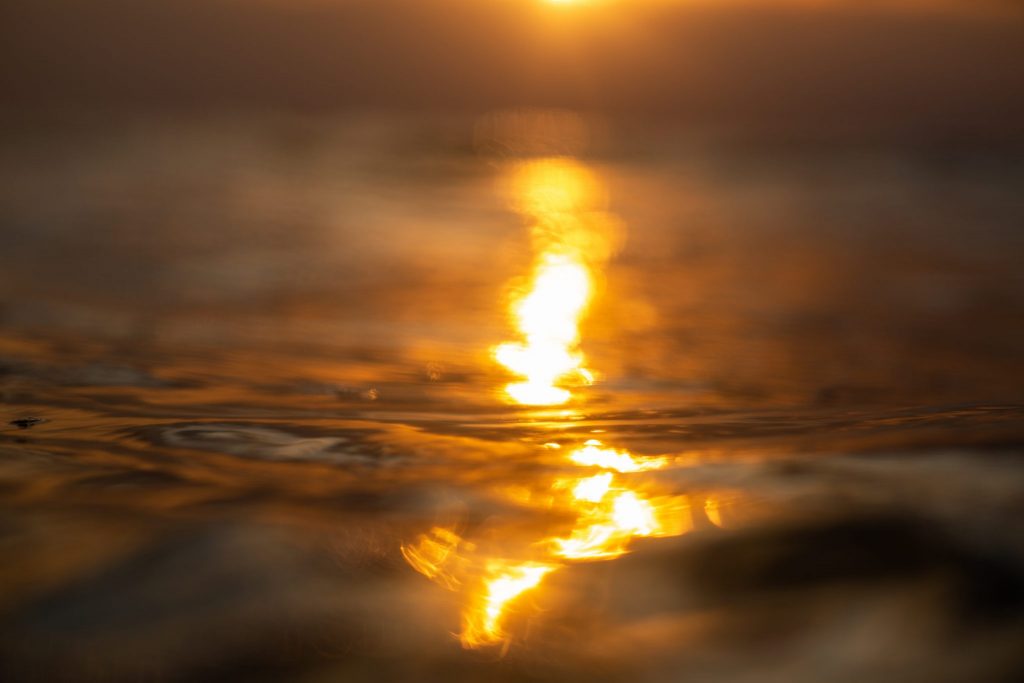 Keenly aware of the importance of protecting the world's oceans, James has observed a disconnect in Australia.
"Our beaches aren't like Bali where rubbish floats in the water or Sri Lanka where plastic pellets are currently littering the sand – it's not in your face here," he explains. "A lot of people go to the supermarket and buy things in packets and don't really know or care where it ends up.
"The ocean is so essential to everything that we do and love, but it's hard for everybody to see that."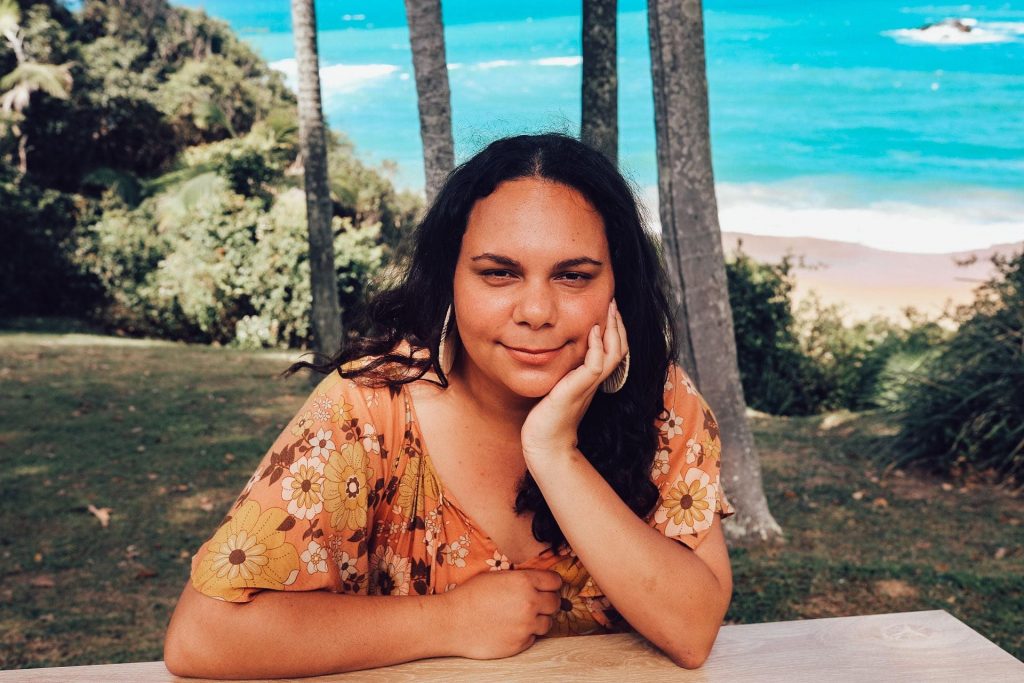 The Healing Power of the Ocean
"You feel strong when you're connected to your land, whether it's the ocean or the bush," says Mununjali woman Rhiannon Mitchell. "We used to live with a connection – a oneness – to the land and we need to get back to that."
With the sound of waves crashing against the shore near her home north of Coffs Harbour, Rhiannon talks about the healing power of the ocean.
"I grew up in Bellingen and I was always by the river; connected to the water," she explains. "In my twenties I found a new way of living and the ocean was responsible for a powerful shift in my life."
Alongside this realisation, Rhiannon's love for the ocean and desire to protect it was growing. She signed up for a course with Jetty Dive and went on dive trips to South West Rocks, Byron Bay and overseas in the Philippines. Creating a community around the sea became her goal. She invited young Aboriginal women to share her knowledge. The girls made it their own and created an Indigenous ocean conservation group called Saltwater Sistas.
As a caring custodian of the coastline, Rhiannon is passionately advocating for connection to the natural world. She has experienced the healing power of culture and generously shares the lessons she has learned.
Discover more about World Oceans Day here.