The north coast's best breweries
Our guide to breweries of the north coast…
If you're not across the local craft beer craze you're missing out on some of the seriously good ales being brewed right here on the north coast. Coastbeat's guide will help you sort the wheat from the chaff.
Seven Mile Brewing Co. – Ballina
You'll find this family owned and operated brewery in Ballina's industrial estate. Focussing on three core range beers – an American Pale Ale, West Coast IPA and Cali Cream – Seven Mile aim for a new seasonal release every six to eight weeks. They have a rotating selection of chefs in the kitchen each weekend offering everything from Texas Style BBQ to Vietnamese Street Food.
Stone & Wood – Byron Bay
Probably the best known independent craft beer brewer, Stone & Wood believe it's their responsibility to have a positive impact on the community they live and work in. A massive increase in demand saw the company move into an impressive purpose-built brewery/restaurant/office space in Byron's Arts and Industrial Estate.
Drop in any day of the week and try a tasting paddle or go on a comprehensive tour and learn how Stone & Wood create their delicious brews.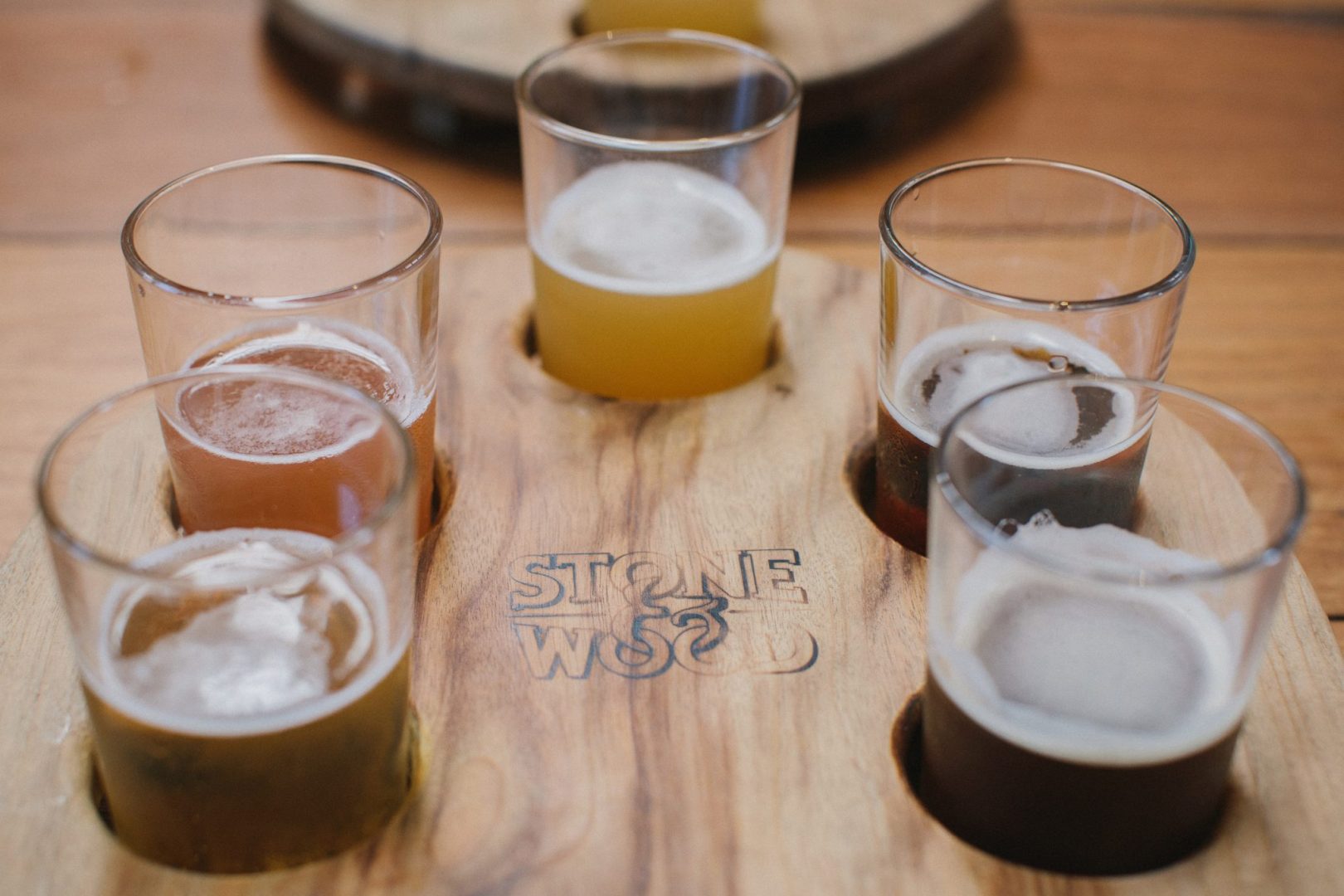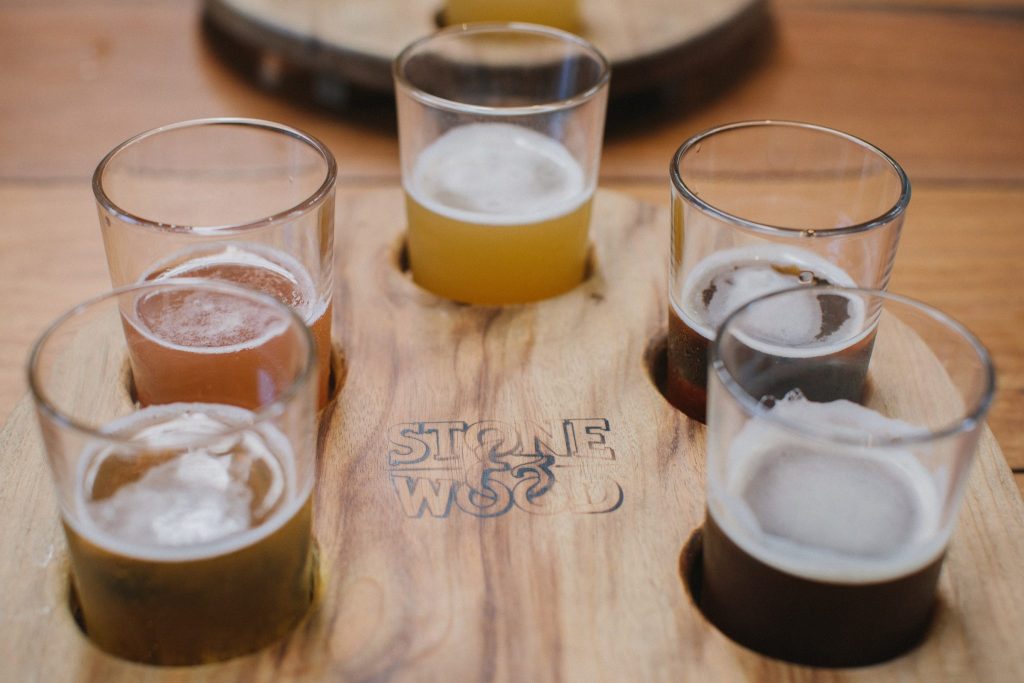 Sanctus Brewing Company – Townsend
The Clarence Valley's Sanctus Brewing Company invites you to sample the amber ale they refer to as "holy water, nectar…our gift from the Gods" and guarantee it will be a case of love at first taste. Offering a Big River XPA, Pineapple Coconut Sour, Valley Pale Ale, Sanctus also like to have fun and experiment with ginger beer and mango peach cider.
There's a full menu featuring woodfired pizza, burgers and nachos as well as fresh local seafood. Tucked away at Townsend (near Maclean), this brewery is well worth seeking out Thursday to Sunday between 11am and 9pm.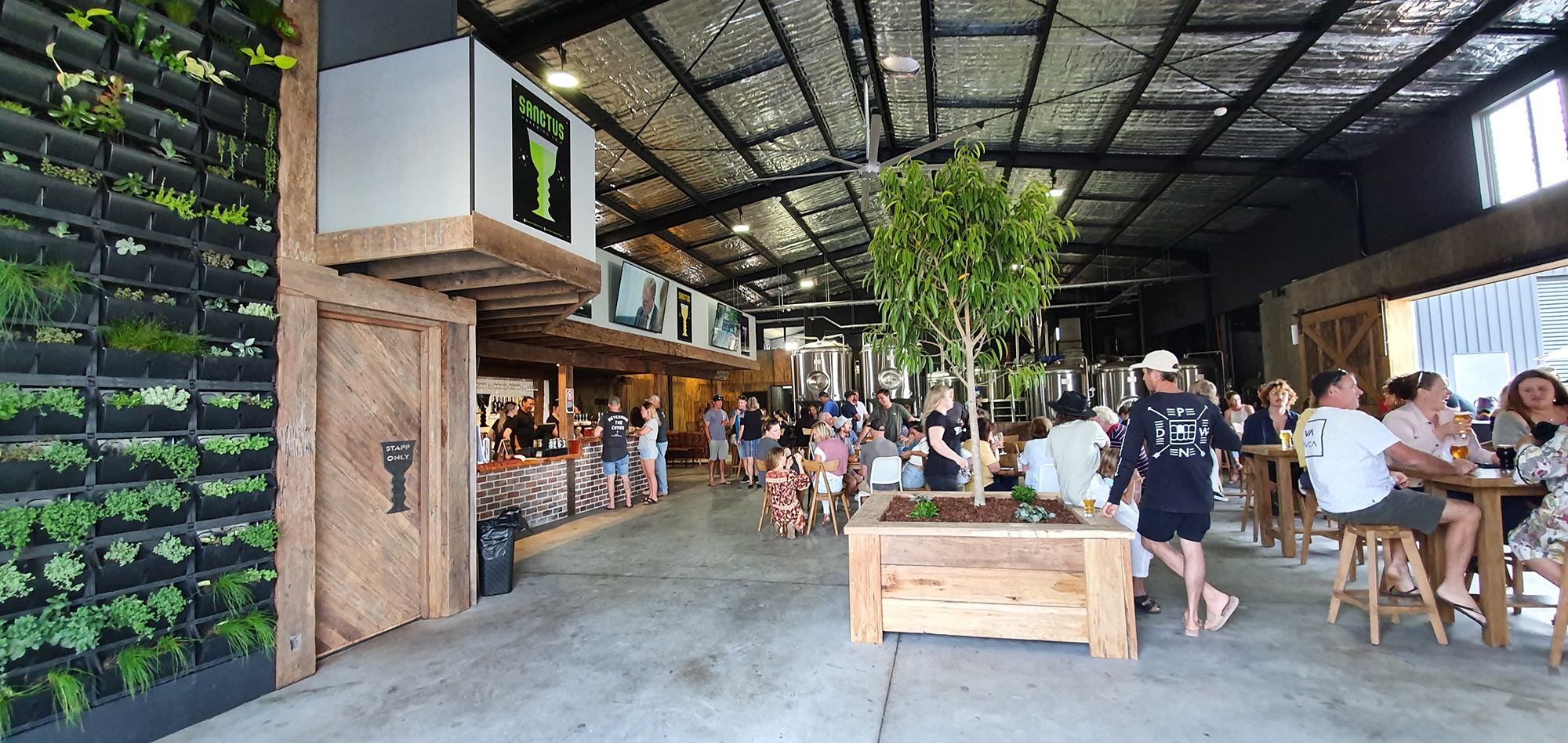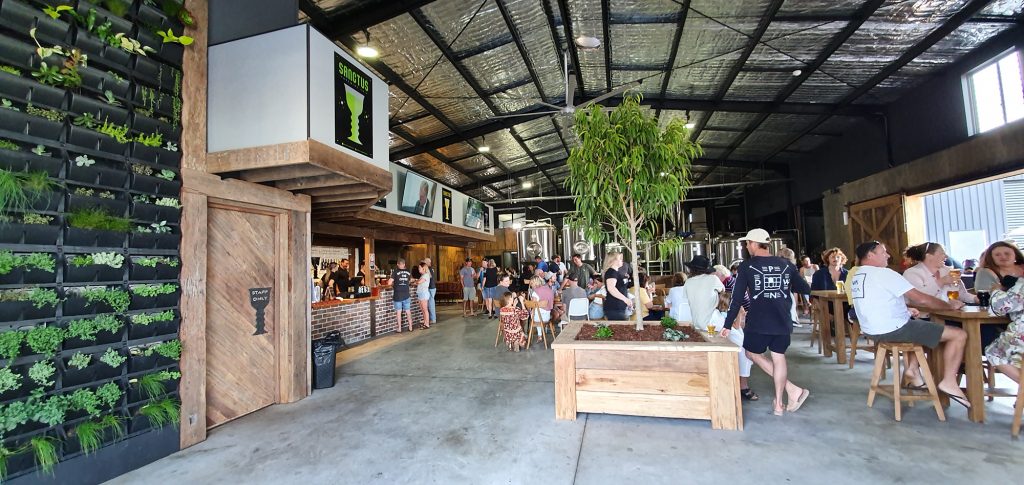 The Bellingen Brewery & Co. – Bellingen
This craft brewery and boutique bar is a favourite with locals and visitors alike. The Bellingen Brewing Co is working towards becoming completely organic while continuing to brew and serve the highest quality ales, wines and cocktails. The rustic space was built using reclaimed timbers and salvaged materials and features work by artists from Bellingen and surrounds.
The brewery is known for its excellent selection of live musicians and bands so time your visit to catch some great tunes. Opening days vary from season to season, so check the website.
King Tide Brewing – Coffs Harbour
With the Jetty Red (named after the local pastime of jumping from the Coffs Harbour Jetty), Harbour Lager, Grandstander and Beached As XPA as staples, King Tide Brewing also offer seasonal beers which they describe as "unique flavours for exceptional times". Once such offering is Cows With Guns, named after a popular local mountain biking trail in the Pine Creek State Forest. Founder and brewer Josh King grew up on the Coffs Coast and spent a bit of time away honing his craft before resettling in the region. He says he wants to share great beer and food with the coast.
The King Tide Brewpub will be opening soon – watch this space!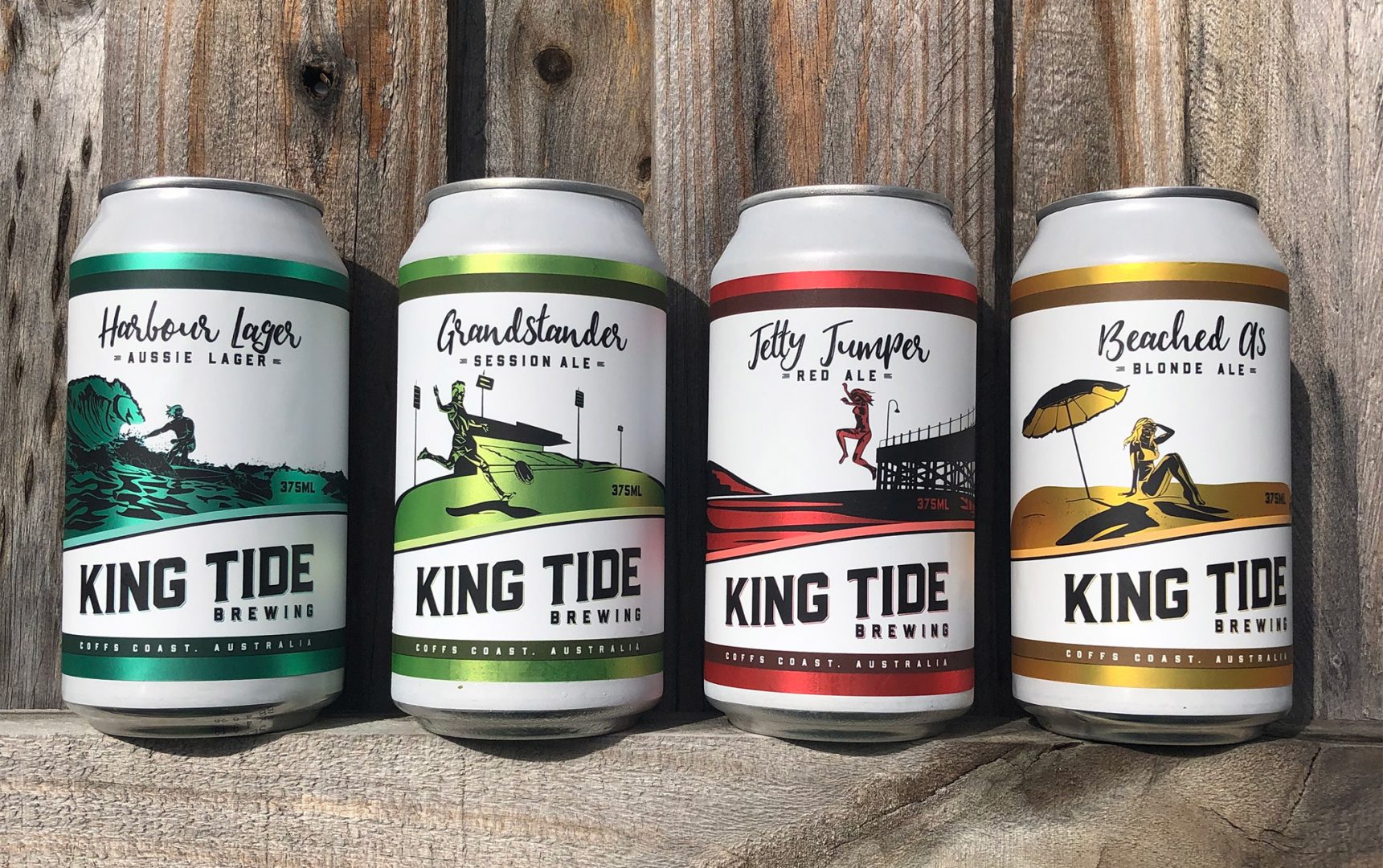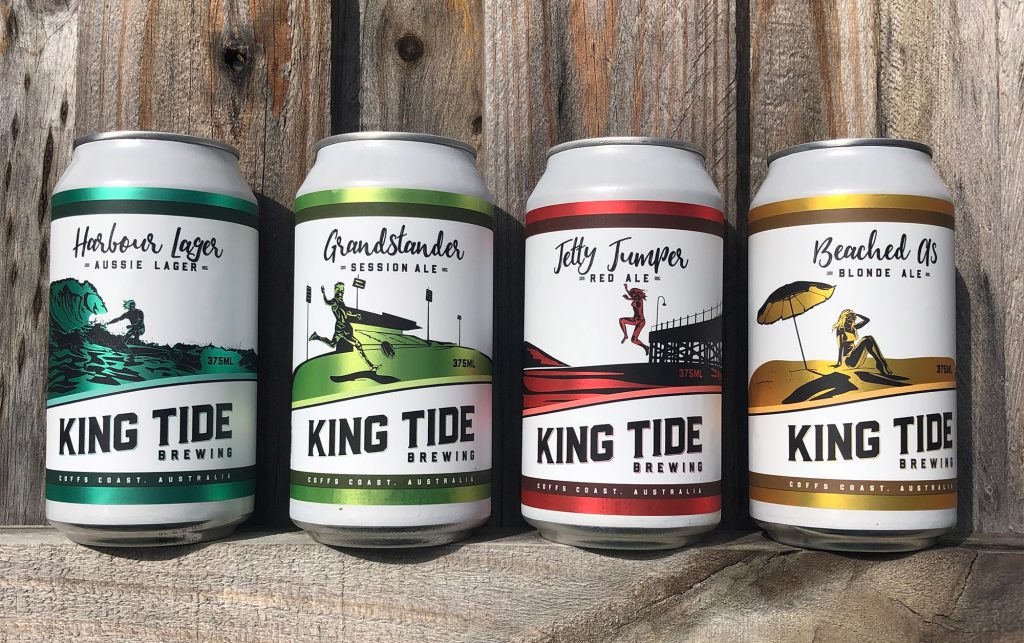 Bucket Brewery – Kempsey
Head to South Kempsey to check out the small batch Bucket Brewery run by Amanda and Sam Preston. They have a strong local following and like to get out into the region at events like Taree Taste Fest, the Kempsey Riverside Markets and Farm Feast Macleay Valley Coast. A new bar was recently installed at the brewery and there are eight beers on tap including the Bucket Lager, Bucket Black and Bucket Wheat.
Moorebeer Brewing Co. – Port Macquarie
From humble beginnings in a backyard garage to the current taproom and brewery on Port Macquarie's Merrigal Road, Moorebeer Brewing Co is run by four mates with a passion for making great beer. They're open to the public every Friday, Saturday and Sunday, pouring ten different brews. If you're looking for a snack to go with your drink, you're in luck! Char Bar Catering is on hand to provide tacos, ribs and burgers.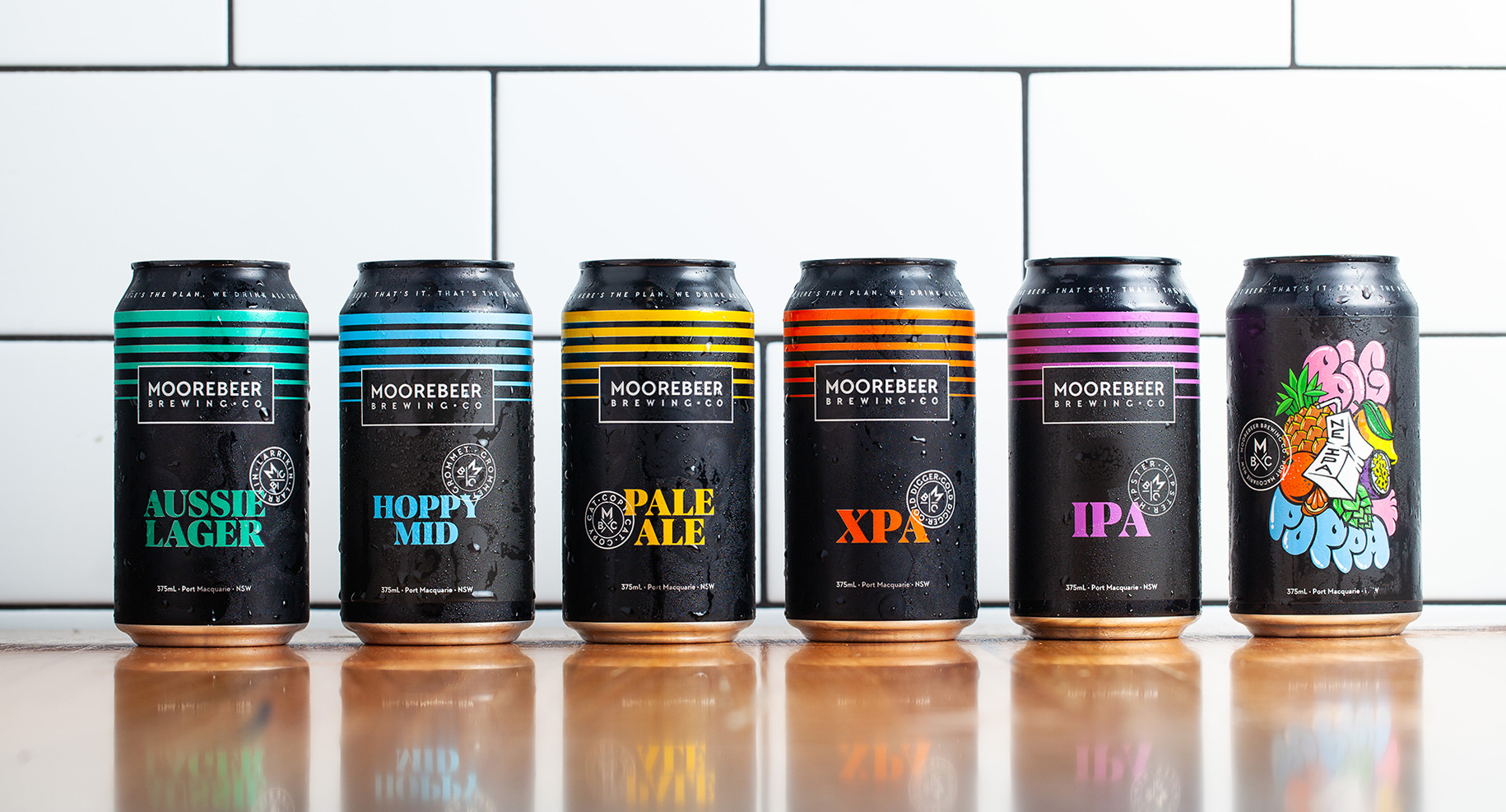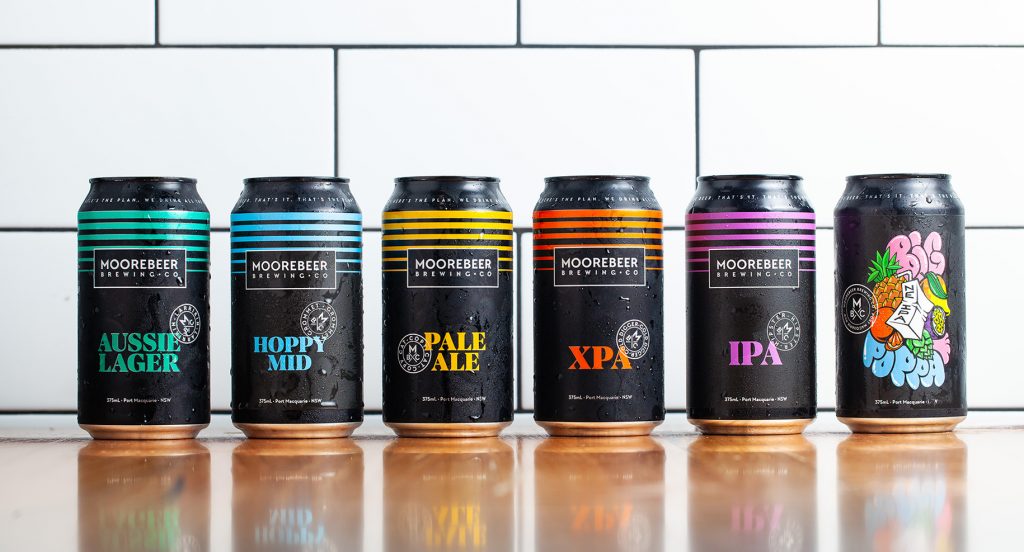 Moorebeer in Port Macquarie is run by four mates with a passion for making great beer
Black Duck Brewery – Port Macquarie
While you're in Port Macquarie, drop into The Black Duck Brewery and Bar. Operating since 2010, this fiercely local and independent company is all about supporting Australian owned and made ales. Eight of their beers are on tap with the selection constantly changing.
Food is available by way of the pizza oven or barbeque and share platters are available, too. Find the brewery at 6 Acacia Avenue Port Macquarie on Wednesdays and Thursdays 12-6pm, Fridays 12-8pm and Saturdays 1-5pm.
The Coastal Brewing Company – Forster
This family-owned microbrewery's philosophy is all about LIFE – local, independent, fresh every time. The Coastal Brewing Company is focussed on enjoying LIFE and making sure you do, too. Its beers are named after the natural wonders of the Barrington Coast region – from Boomerang Beach Pale Ale and Booti KNEIPA to Black Head Milk Stout and Diamond Beach Pilsner. The brewery produces fresh, craft beer for sale in kegs to restaurants, bars, clubs and pubs. Beer is canned onsite and sold through bottle shops, restaurants and bars. The taproom is open at 3 Dalman Street, Forster on Fridays noon to 6pm, Saturdays 11am to 6pm and Sundays 11am to 4pm.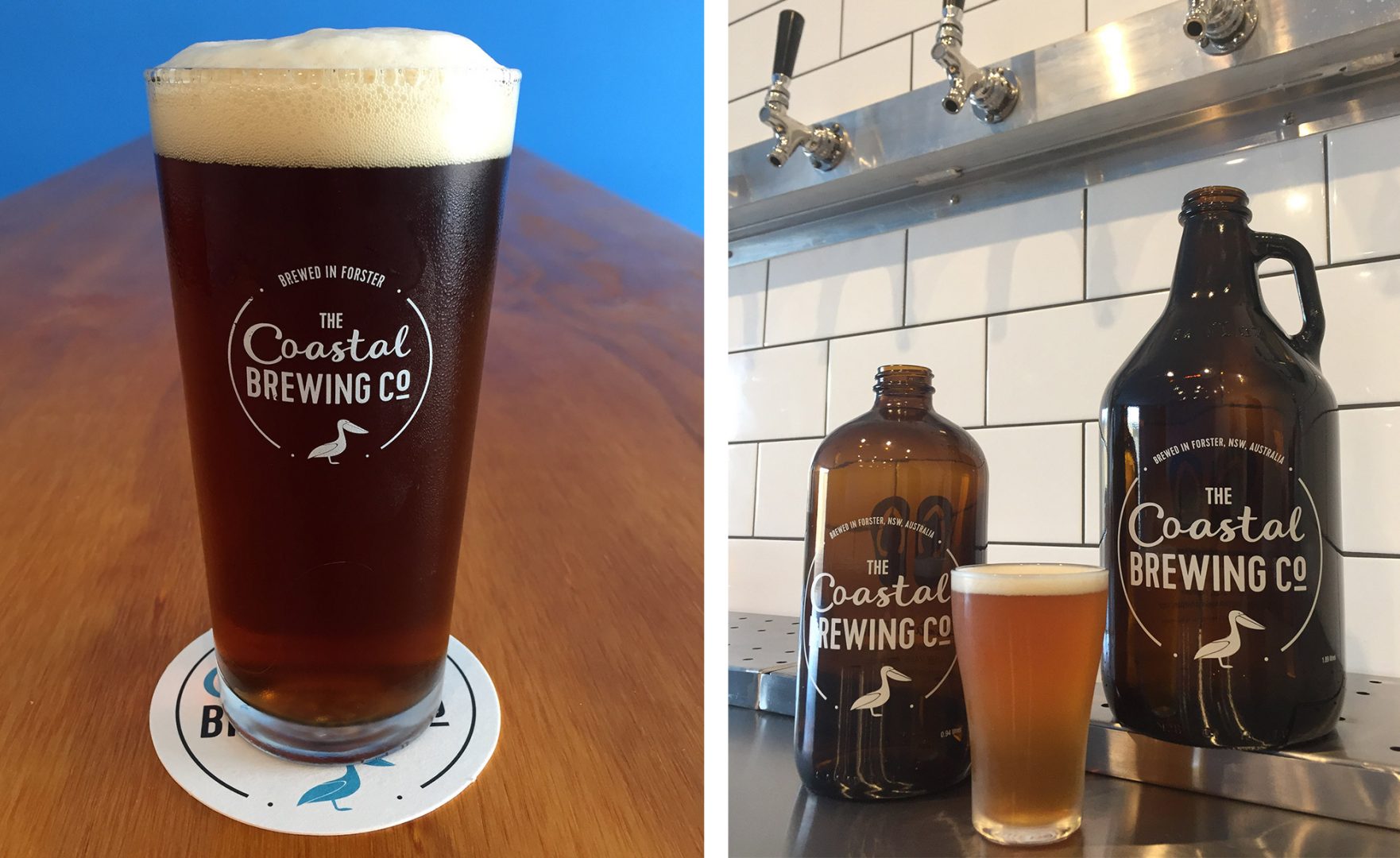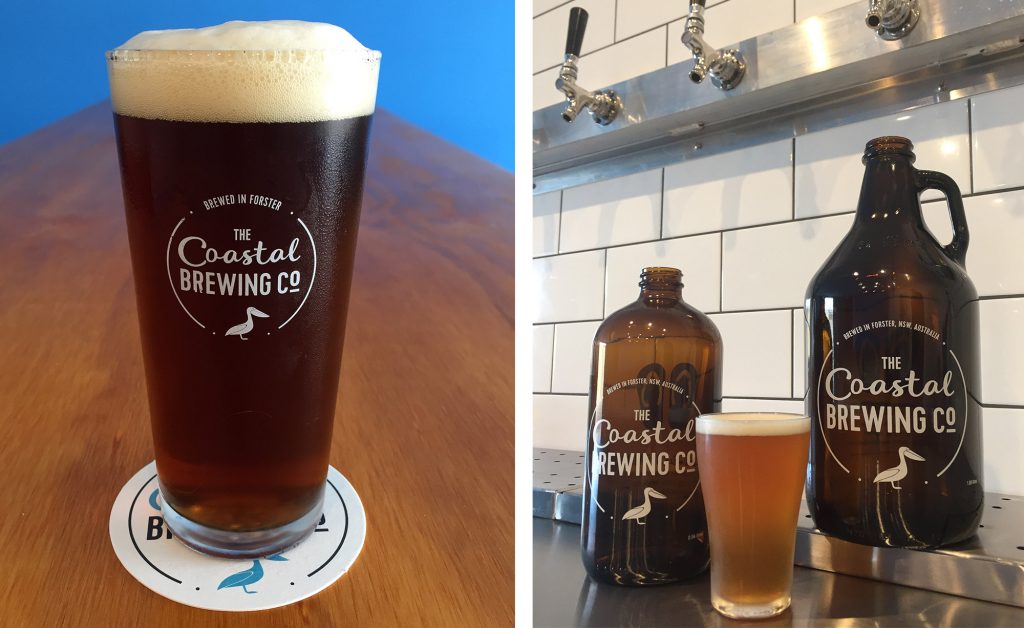 We thought we'd sneak in a few distilleries too…
Cape Byron Distillery – McLeods Shoot
Nestled amongst the rolling hills behind Byron Bay, the Cape Byron Distillery is situated on a 96 acre farm bought by Pam and Martin Brook in 1988. With a focus on the production of Brookies Byron Dry Gin, the Distillery recently entered the world of whiskey. Enlisting the help of brewers from Stone & Wood to develop and create their wash, the whisky is double distilled in a custom-made copper pot still named George.
Surrounded by subtropical rainforest, the farm is home to a large selection of native species and botanicals, 18 of which can be found in Brookie Gin. The distillery is open for tours Friday to Sunday, but bookings are essential.  Follow the Cape Byron Distillery on Instagram and read more about award winning Brookie's Gin
The Farmer's Wife Distillery – Allworth – Barrington Coast
This distillery is just a bit beyond Coastbeat territory but well worth a visit to sample their award-winning spirits. After working in the corporate world for 20 years, Kylie Sepos decided to follow her passion and make the leap to craft spirit distilling. After four years of research, trial and error, her first batch of hand crafted gin was launched in late 2018 and The Farmer's Wife Distillery began. Following in the footsteps of three generations of farmers, Kylie wanted to continue the tradition – with a twist (of lemon).
Combining ruby grapefruit, native sage, myrtles and pepperberry along with her signature native sugar bag honey, The Farmer's Wife makes quality spirits sustainably, in the true tradition of copper pot distillation. While Australian accolades are rolling in, we're not the only ones who appreciate this special blend. The Farmer's Wife is gaining international recognition too.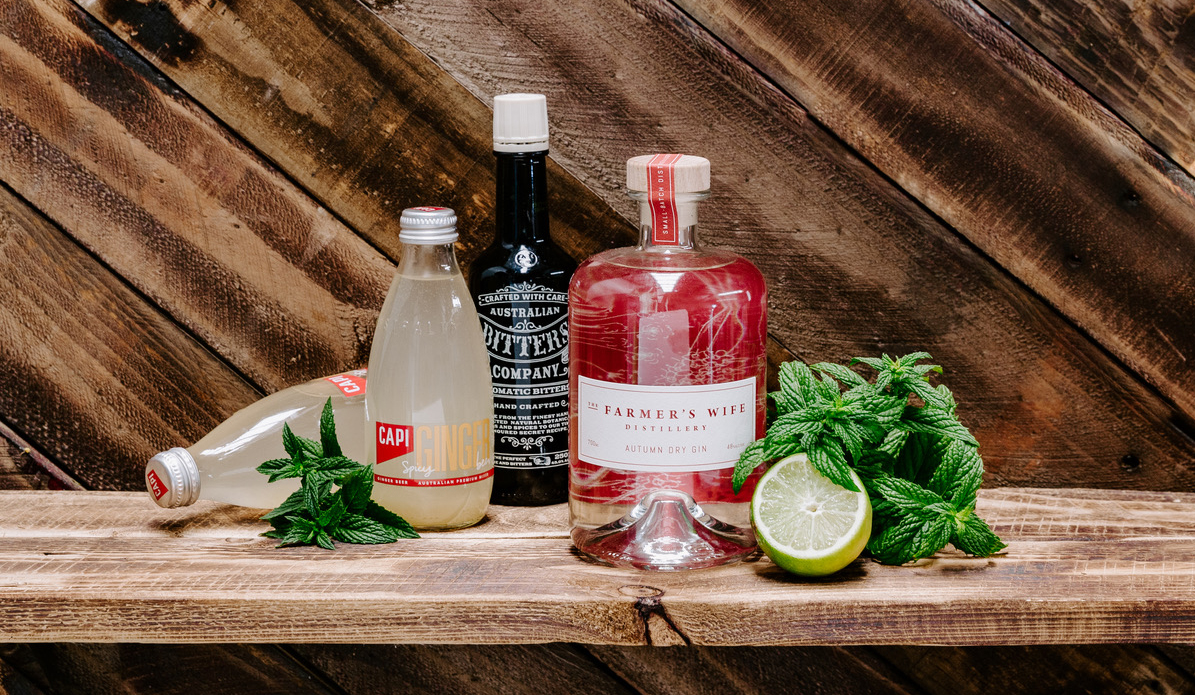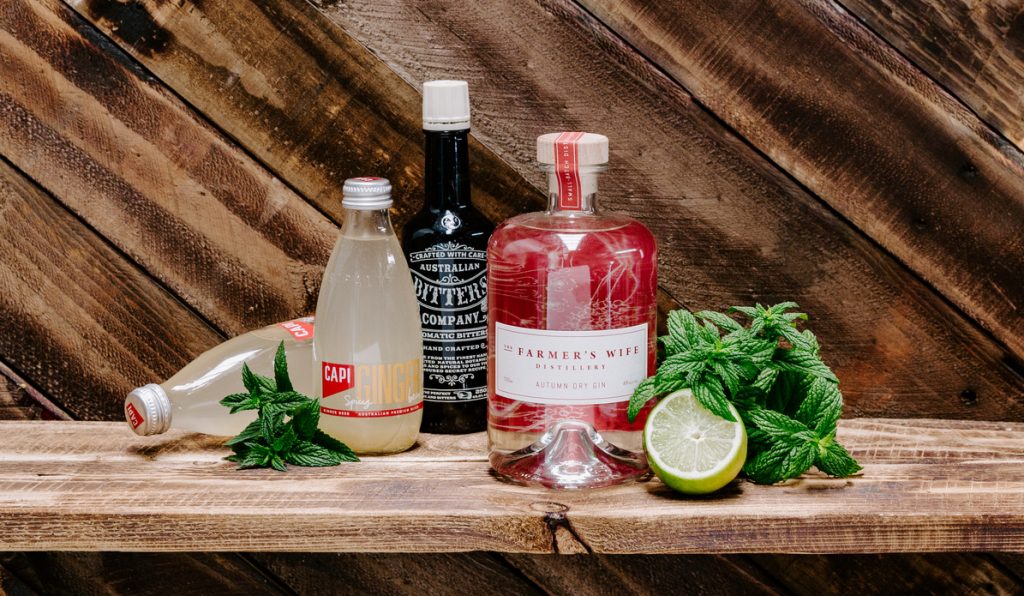 The award-winning Farmer's Wife Distillery is on the Barrington Coast
Enjoy an ale? Read about 11 North Coast Pubs We Love and find other interesting foodie articles right here.