The Little Farm with the Big Name
Nestled in beautiful bushland just north of Kempsey is a modest and humble poultry farm. The ducks keep to themselves, waddling around a large paddock they call their own. Ducklings can be seen eagerly following their mums. The chickens are in another paddock, foraging for insects to peck and no doubt enjoying the fresh air, sunshine and life outdoors. Despite its somewhat unassuming nature, Burrawong Gaian Farm is anything but ordinary…
When you're supplying to the country's most prestigious chefs, you're clearly doing something right. Kylie Kwong, Neil Perry and Shannon Bennett are just a few loyal customers of Burrawong Gaian Farm. While they're poultry farmers to the stars now, husband and wife team, Beth and Hayden McMillan started with a slightly smaller goal in mind.
Shopping in the Heart of
Coffs Harbour
Keen for a tree change, the pair uprooted their lives from Kiama, in Sydney's south, 14 years ago to a farm in Kundabung, on the north coast. Embracing the country life whole-heartedly, they started their own micro poultry farm, using the previous owners of Burrawong to process their chickens. In a twist of fate, a few years later, the McMillans had the opportunity to take over Burrawong – and jumped at it.
"We wanted a change in our whole lifestyle direction. Hayden was after a career change – we were both school teachers – and we've always been passionate about the land and paddock to plate philosophy," says Beth.
Hayden runs the farm full-time while Beth teaches Indonesian and Music at St Paul's College in Kempsey. She is also Head of Creative Arts and Languages at the school – a role she loves and is not quite ready to give up.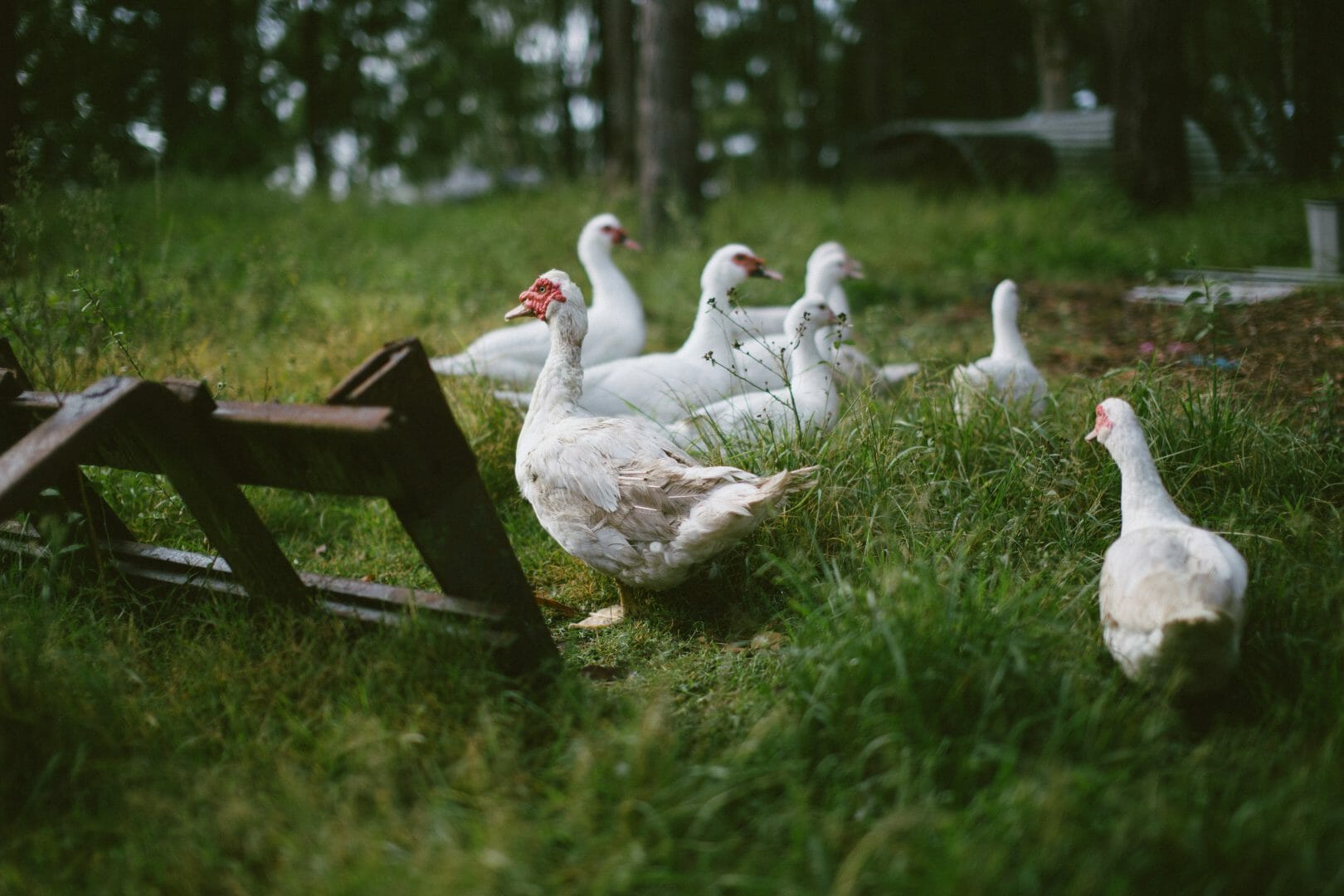 Five years on and Beth and Hayden are the owners of one of the most well-regarded poultry farms in the country. Passionate about sustainable farming, they produce a range of different chicken breeds, including Joyce's Gold Heritage Chicken and a Transylvanian Naked Neck Heritage cross. Their ducks are fully vertically integrated, with Beth and Hayden breeding, hatching, growing and processing all their ducks at the farm. Muscovy's and a few geese complete the farm roll call.
According to Beth, raising their livestock in a natural, open environment is what makes them unique. The ducks and chickens forage freely, roaming far and wide. Interestingly though, the breeds keep to themselves – and stay on the farm. "Yes, they all stick together, it's quite funny. They know who they are," laughs Beth.
While they describe the farm as small, during peak season Burrawong produces around 500 meat birds a week, 250 ducks and have set a goal for up to 100 Heritage chickens. Supplying to customers in Coffs Harbour, Sydney, Melbourne and everywhere in between, Beth says they're continually looking to grow and expand their brand.
The farm's growing profile has been a result of Beth's passion for marketing and networking. It's also thanks to ongoing recognition at Sydney's renowned Delicious Produce Awards – five years in a row! The farm's accolades include three gold medals and a state title for their ducks, a gold medal for their Poussin and a finalist title for their chickens.
"Each year since taking over Burrawong, we've had an award which is something we're extremely proud of. We grow a range of poultry products and I'm delighted that they're all award worthy," says Beth.
"We also think that competing in these events every year and having our poultry scored so highly has really helped to raise our profile. In fact, that's where we've met the high calibre chefs who now order from us."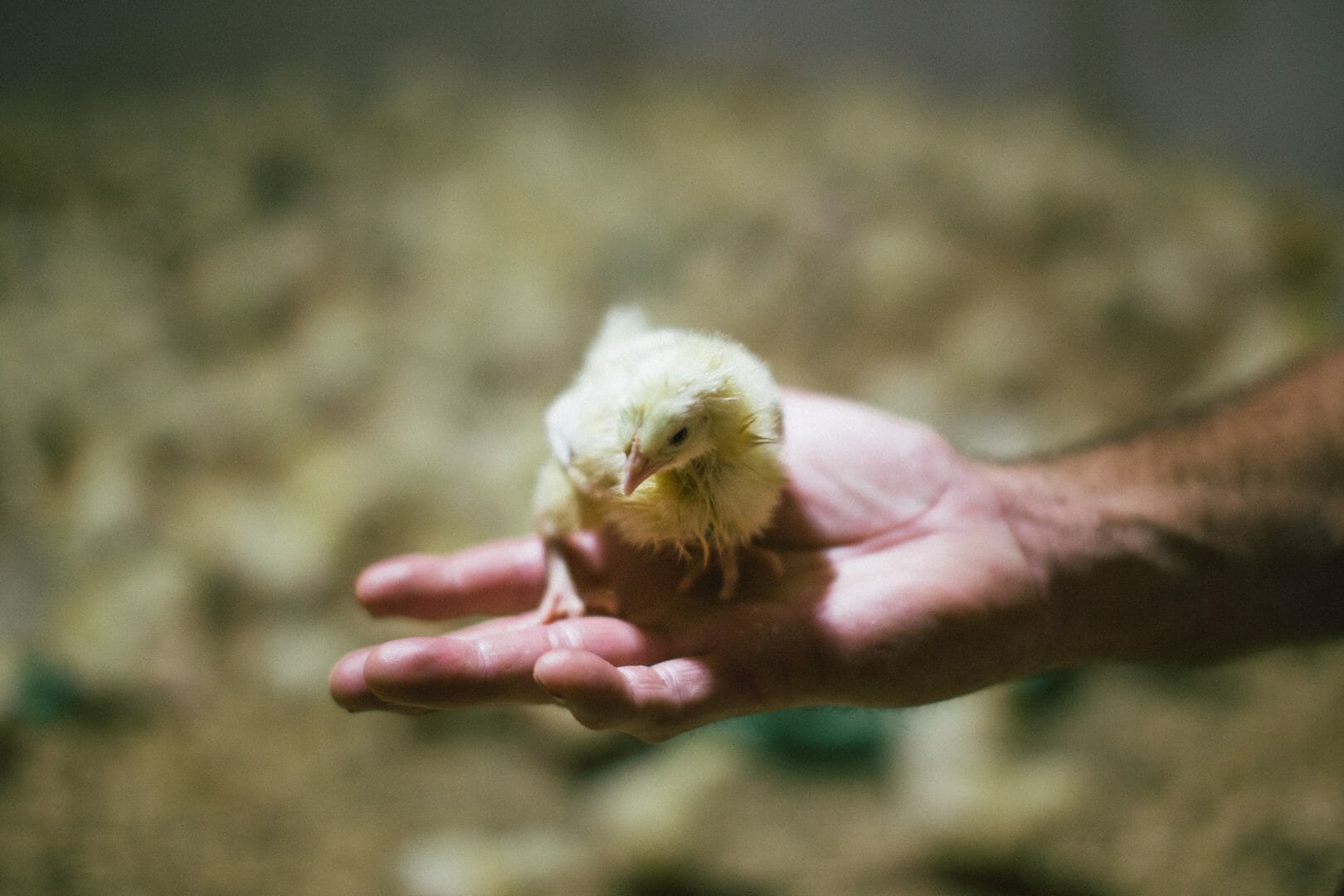 "I met Shannon (Bennett) who then introduced me to the owner of Flinders Island Meat in Melbourne. He basically said to us both, 'you two work out how you're going to get the ducks to Melbourne!' "They're the opportunities you don't get every day."
Kylie Kwong is now Burrawong's biggest duck buyer, ordering over 100 Pekin Ducks every week. Neil Perry orders regularly for his prestigious restaurant – Rockpool Bar and Grill – which lists Burrawong chickens on their menu every week. Shannon Bennett covers Melbourne and is the biggest client in that market.
Beth says supplying these top-notch chefs is a symbiotic relationship. "When you're at that top end, they want consistent quality produce and it's up to you to have the bar set high. We're very fortunate to have staff who help us with presentation, ensuring all our poultry is packaged beautifully," she said.
So what is the key to their success? Beth says it's about keeping things simple. "People are obsessed with certified organic and complicating things but it's not necessary, I believe, if everything is just grown really well. Our poultry have a great life, they're outside in the sunshine, rain, wind and they have the freedom to do all sorts of things. All our grain is Non-GMO and soy-free and we try to be aware of consumer needs, but I think sometimes progress has given them a push in the wrong direction. I think if we all stayed a little more medieval, it's better for everyone."
Running the farm 'traditionally' is certainly part of Burrawong's charm and the farm has helped put other North Coast properties on the map. Beth and Hayden, along with other local farmers, have started a group called the 'Macleay Valley Food Bowl', which is designed to help new farmers into the market.
"It has really encouraged a trend with chefs from the major capital cities coming straight to the source which is really great. Our area has a lot of agriculture going on and it's fantastic that our local community is being recognised for its excellence."
For more information head over to burrawonggaian.com
Burrawong Gaian Farm produce can be found locally at the below locations
Chicken Butchery – Coffs Central, Macksville Quality Meats, Thommo's Superior Meats – Stuarts Point, Munster Street Butchery – Port Macquarie, L-Bo Butchery – Kempsey & Lighthouse Beach Meat & Poultry – Port Macquarie. Produce from Burrawong is also available at the Newcastle Farmers Markets.