The Great Lakes Food Trail
The Great Lakes on the Mid North Coast is already known for its pristine waterways and beaches, but its best-kept secret is the region's outstanding fresh food produce. The trail introduces people to the finest produce from the coast to the ranges, along a trail of rolling green hills and stunning lakeside vistas.
Visitors to the Great Lakes Food Trail can sample artisan cheeses, honey, pasture raised produce, sourdough, seafood, craft wines and brews as well as sweet treats made without refined sugar. The trail also offers insight into unique producers and providores, committed to the humane production of wholesome food.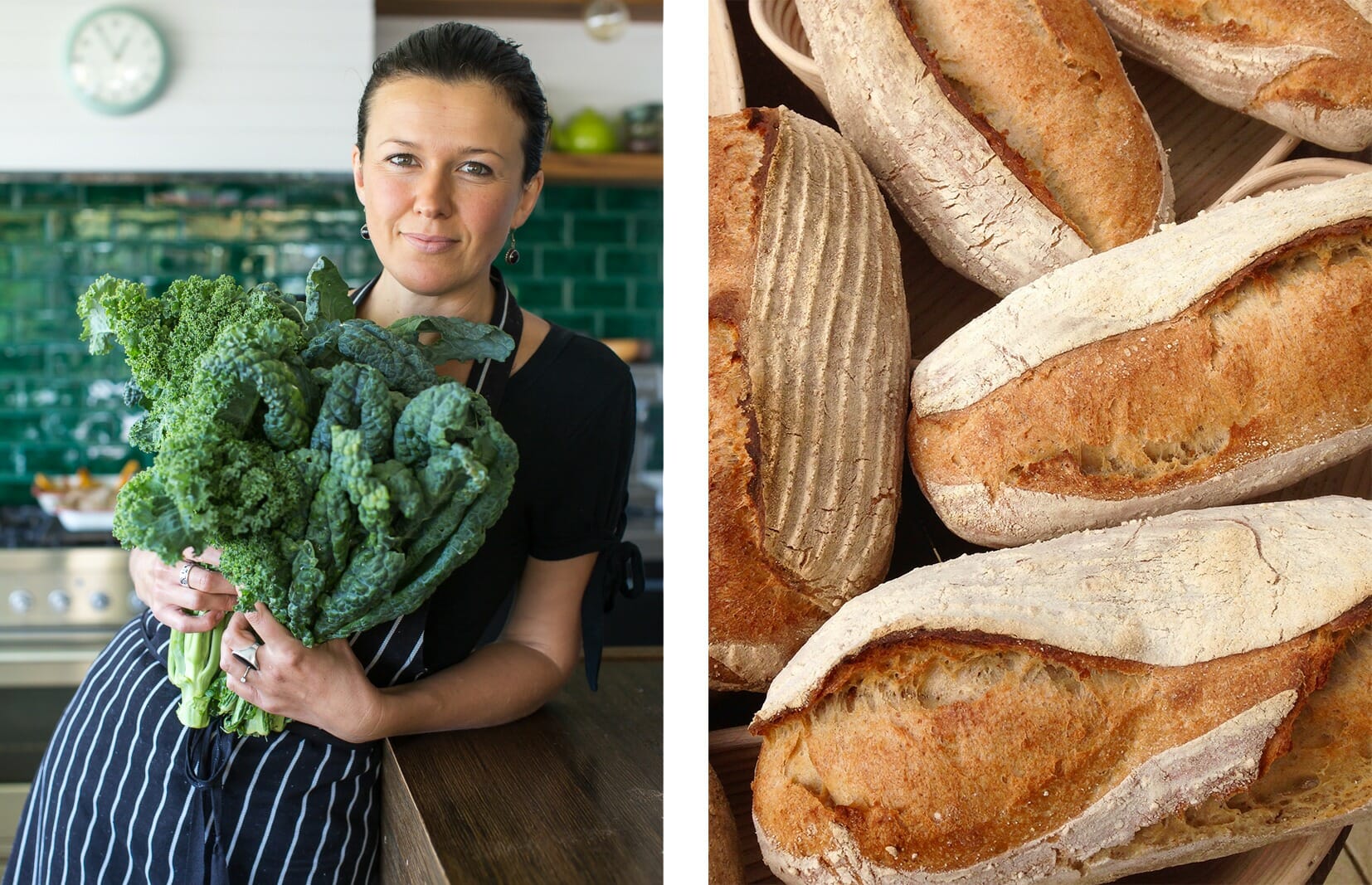 The Great Lakes Food Trail includes educational tours, tastings and experiences through the farms and gardens along the way. Visitors can hand-feed lambs and collect eggs at Lucy Land, tour the gardens at Tianjara Eco, Billabong Cottage and Dar Jannah Farm and explore the vineyards at Old Inn Road. Wine and craft beer tastings are available at the Great Lakes Paddocks and Coastal Brewing Company. There will be cheese tasting from the outstanding Burraduc Buffalo Artisan Dairy (bookings essential) and visitors can tuck into delicious, pasture-raised produce from Chef Sarah at the Palms Micro Bakery and from Nadine, the cake queen, at Topi Open Range Farm.
The collective's core values are REAL FOOD:
–Regenerative farming that builds and maintains soil health
–Environmentally, economically and socially sustainable
–Animals that are pasture raised on paddocks
–Low-stress stock handling practices
–Free to range animals that can forage with their flock or herd
–Open and transparent communication with the community
–Organic farming principles, processes and practices
–Diversity that develops healthy ecosystems
A decade ago, Bungwahl Public School was one of just nine schools in the state selected to implement The Stephanie Alexander Garden Program. In 2011, the school also won the Environmental School Award from the United Nations Association of Australia.
The garden program helps students reduce waste to make real food, to understand the garden-to-kitchen philosophy and to better appreciate the natural world. Students learn about growing, harvesting and preparing fresh, seasonal produce. As part of the Great Lakes Food Trail, Bungwahl Public School students lead garden tours through a bush tucker garden followed by a romp in the permaculture patch.
So, for a wonderful day out and to learn more about ethical farming directly from the producers and providores themselves, visit the Great Lakes Food Trail.
For more information head over to www.thegreatlakesfoodtrail.com.au or visit their Facebook page here.
Images supplied by Sue Williams from The Great Lakes Food Trail