The Gladstone Hub – A Hidden Gem of the Macleay Valley
We chat to Sarah Duffy, who took an old house, painted it red and invited makers and artists to share the space – creating a thriving community hub.
When Sarah Duffy left England at the age of 25 to embark on a three-year backpacking adventure, she was not to know that her travels would end in a tiny Australian village called Gladstone.
That was 22 years ago, and Sarah has clearly made her mark on the Macleay Valley town as a forward-thinking fashionista and mastermind of the The Gladstone Hub, a space that is shared by 12 small businesses including popular café, Steam & Cedar.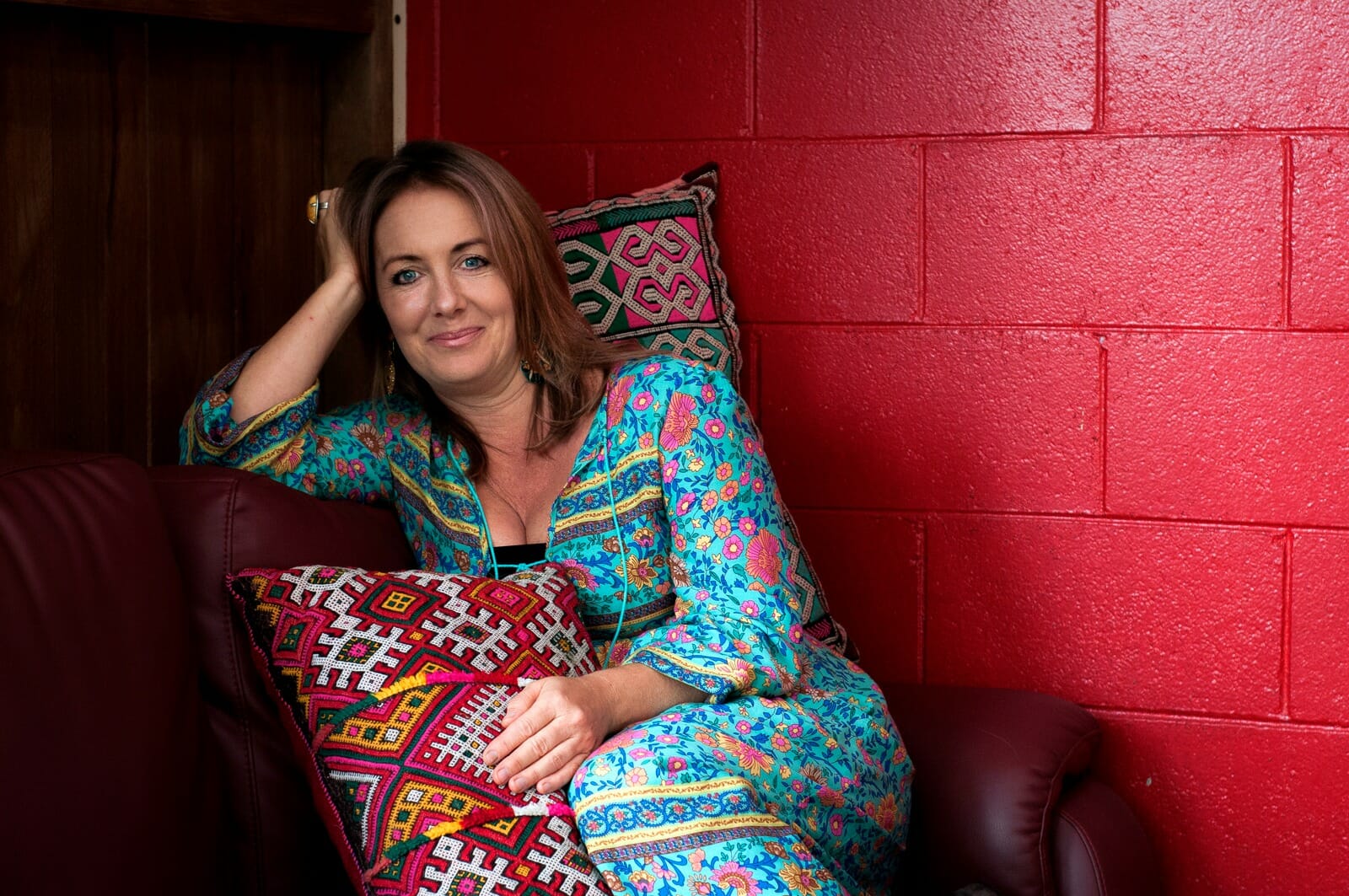 Sarah Duffy – image courtesy of Sharon Lamb from Scherezade Photography
As a Macleay Valley local I've been to Gladstone, but this is the first time I've had a good look around The Hub. From the get-go, I love the laid-back market vibe and the fact that all the store owners seem to be friends with one another. The building, an old house, has retained all its rooms and each is inhabited by a different business. The large front room houses displays by a variety of local artists, fashion designers, jewellery makers and homeware merchants.
As I venture along the side of the building, I find a fair-trade store with beautiful baskets and enjoy a long chat with Bernie, a shamanic practitioner who also makes her own candles. Around the back of the building, overlooking the grassy backyard, is Whole & Happy, a bulk wholefoods store committed to plastic free packaging and further in lies a fascinating photography studio.
For Sarah, this homely house of treasures is the manifestation of a long-held dream. "My passion for developing The Hub comes from the fact that my family is here, and I want to be part of making this area as great as it can be," she says. "I dreamed of building something like the business hubs I saw in London. The thrilling part of it is that this idea is actually working!"
Sarah's creative endeavours began at the same time her backpacking adventures ended. Planning to go cotton picking, she made a detour to visit her aunt in Kempsey and a few days later, met the man she would eventually marry.
"I was only planning on staying a week but then I met Thomas," she laughs. "I had my bags packed to leave and he said, 'Why don't you stay?' So I did."
The couple were living in Gladstone when Sarah opened her clothing boutique, Hammond & Harwood, in the original village butchery. When the building that is now The Hub came up for sale, Sarah moved to make room for a bigger store.
"My mother owned a big fashion store in London and she used to send me all her seconds, so we had some amazing merchandise in the shop," she says. "At the time we had some really unique jewellery and clothing but when the big labels started bringing out the same stuff, we weren't different any more. I knew it was time for a change and I wanted to share this space with other creators." And so, the Hub was born.
What shines through as I walk through the rooms is how much the various store owners enjoy collaborating. Steam & Cedar sells bliss balls made by Lauren from Whole & Happy, while photographer Sharon provides beautifully styled pictures of the café's food.
Dan and Beth are the new owners of Steam & Cedar, a hole-in-the-wall café nestled in a tiny building adjacent to the main hub. Outside, patrons lounge on comfy chairs with bare feet on the grass, enjoying the sunshine. An innovator at heart, Dan has invented his own artisan coffees infused with a variety of spices (the lemon myrtle and pepper was surprisingly delicious!). Steam & Cedar are fiercely dedicated to using local produce and you can almost taste the Macleay Valley soil in their freshly made seasonal lunch platters (hint: get in quick to try the pumpkin soup and spinach pie before the seasonal menu changes).
The café mulches all waste, returning coffee cups and cardboard plates to Beth and Dan's own vegetable garden.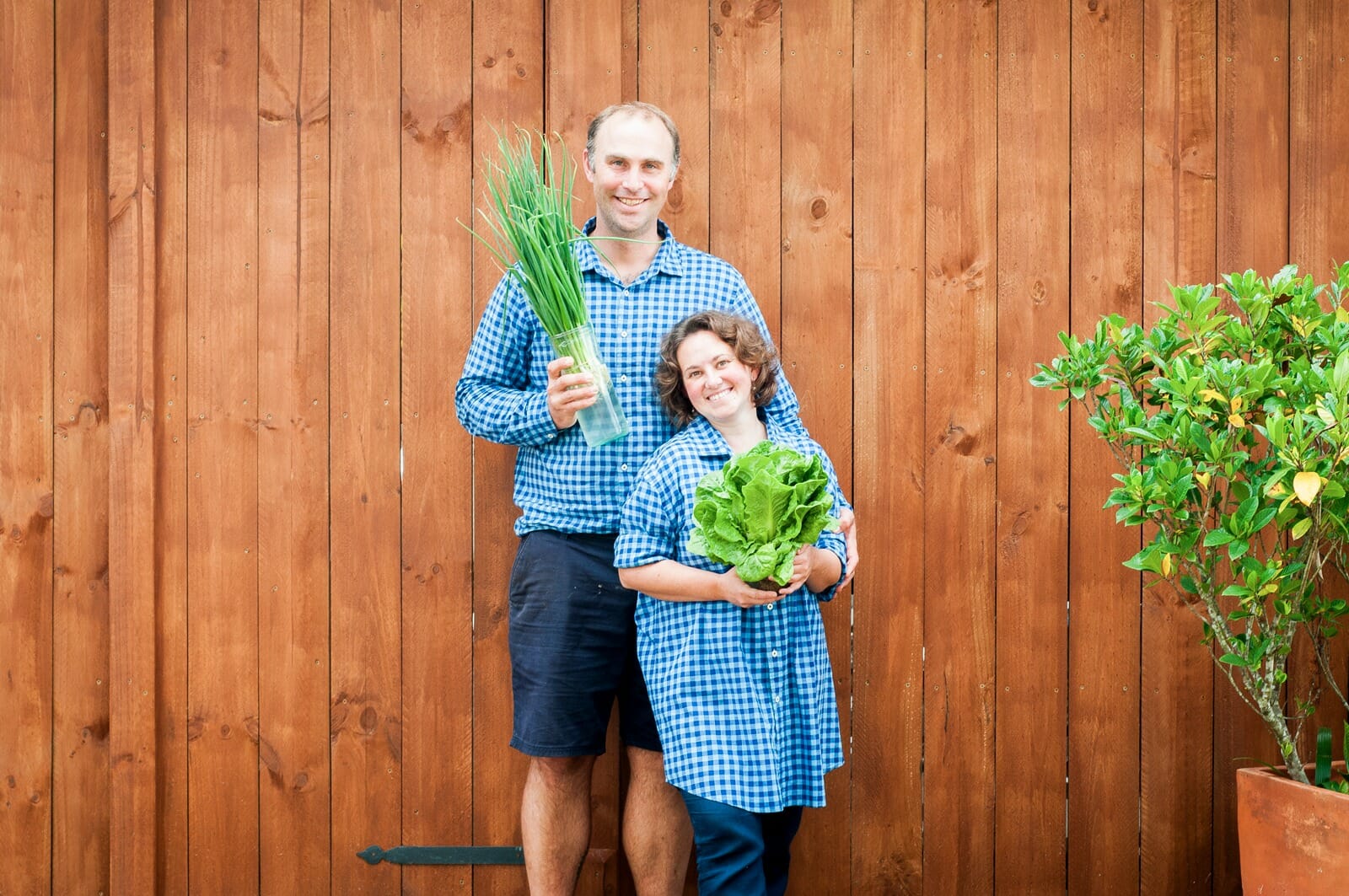 Dan & Beth from Steam & Cedar – image courtesy of Sharon Lamb
Across the lawn lies Sarah's latest project, 'The Barn', which has been renovated to become an information point where visitors can find out about local attractions, activities and upcoming events.
It's mid-afternoon by the time I drag myself away from The Hub and, still on a high, I find myself briefly entertaining the thought of moving our family to Gladstone. Sarah knows the feeling well.
"This town has an incredible pull," she says. "It draws in the best people – that's why the whole village, not just The Hub, is full of amazing and creative people. It's a very special place."
* If you've got room in your belly after visiting Steam & Cedar, drop into the Old Lodge, which also has beautiful gifts and art or the Old Bank Café
* Don't miss the Macleay Valley Community Art Gallery, which has an ever-changing list of exhibitions from talented local artists
* Explore boutiques Unforgettable4Evermore, Mokea and the Organised Chaos Emporium
* Enjoy views of the river and regular live music at the Gladstone Heritage Hotel
You can find out more about The Hub at Facebook – The Gladstone Hub and on Instagram @thegladstonehub