The Fingerz
Teenagers Harry Peterson and Banjo Hayes have certainly had a busy several months. They went from mucking around in the music room at school to forming a band, booking gigs and releasing their first single. Cb chats to the lads about all the exciting changes that have come to pass…
Like most teenage boys on the coast, Harry (15) and Banjo (14) are keen on surfing, music and girls with school a little further down the pecking order. The boys formed their two-piece band last year and really had to up the ante on their jamming sessions once they'd secured their first gig. With just a few months to prepare, they took to the stage for the first time in June last year.
Harry sings, plays guitar and covers most of the song writing while Banjo is all about the drums. The boys, who hail from the Coffs Coast's northern beaches, are close mates and have a terrific dynamic. As Harry says, "We both just love music and can't imagine playing with anyone else. Together, we have the right chemistry."
The duo simply wants to 'rock out on stage and make everyone happy.' Of course, they get a special thrill when the audience start singing one of their many original songs back to them. Since their official debut last year, they've played countless pub gigs and their only frustration is not getting to see other bands perform because as minors, they need to be out of there by 9pm – something rarely an issue for up and coming musos.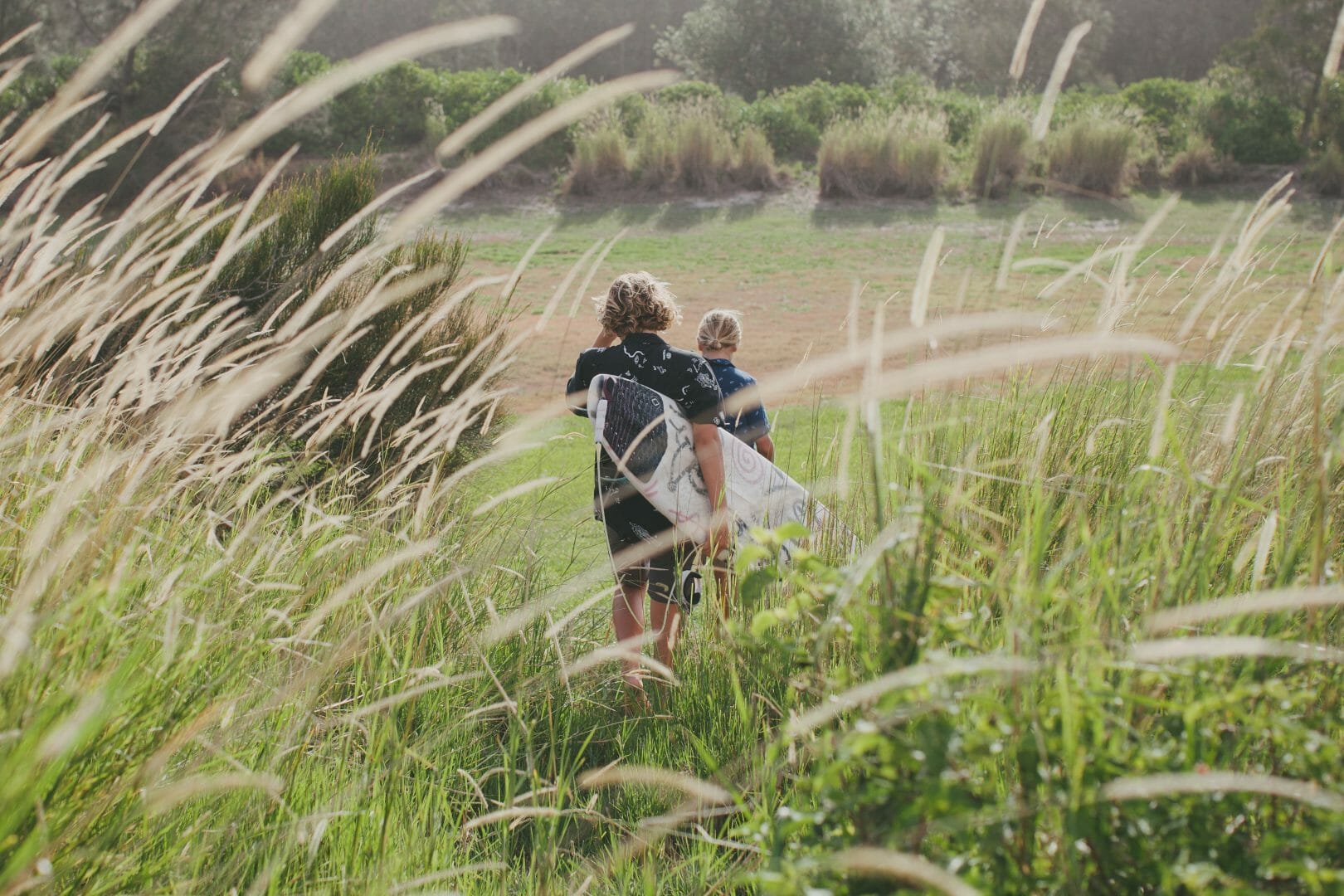 The band's name was inspired by a student at school preparing for a science class. Harry and Banjo had listed dozens and dozens of potential names, but nothing felt quite right. "We just couldn't put our finger on it", Harry says with a laugh, upon realising his pun. In passing, a student referred to the 'phalanges' – a term referring to the bones in the fingers and toes. The word got their attention but sounded a little complicated and instead, 'The Fingers' stuck.
However, upon stepping into the world of Spotify and iTunes recently with the release of their first single, Harry and Banjo discovered a long-forgotten 60s band with the same name and thus, opted for 'The Fingerz' to avoid confusion.
Not surprisingly as young, surfie, coastal dwellers, they're inspired by Silverchair. They also admire the music of Nirvana, Led Zeppelin and plenty of modern sounds on offer from Triple J. Harry's Dad, Steve, their self-appointed roadie, describes their music as 'indie rock'. The boys like playing the heavy stuff but are equally at ease with lighter, acoustic sounds. Harry and Banjo agree they're just happy to be playing for others and want to enjoy the groundswell while it lasts.
And yes, while schoolwork is not quite on par with music or surfing, the boys are already mulling over university plans, all thanks to a remarkable experience over the summer holidays. Harry and Banjo were fortunate enough to be selected for Rock School at Griffith University. Griffith Uni is ranked among the top fifty performing arts universities in the world and for a week, the boys soaked up every second; immersing themselves in all things musical and learning about the industry.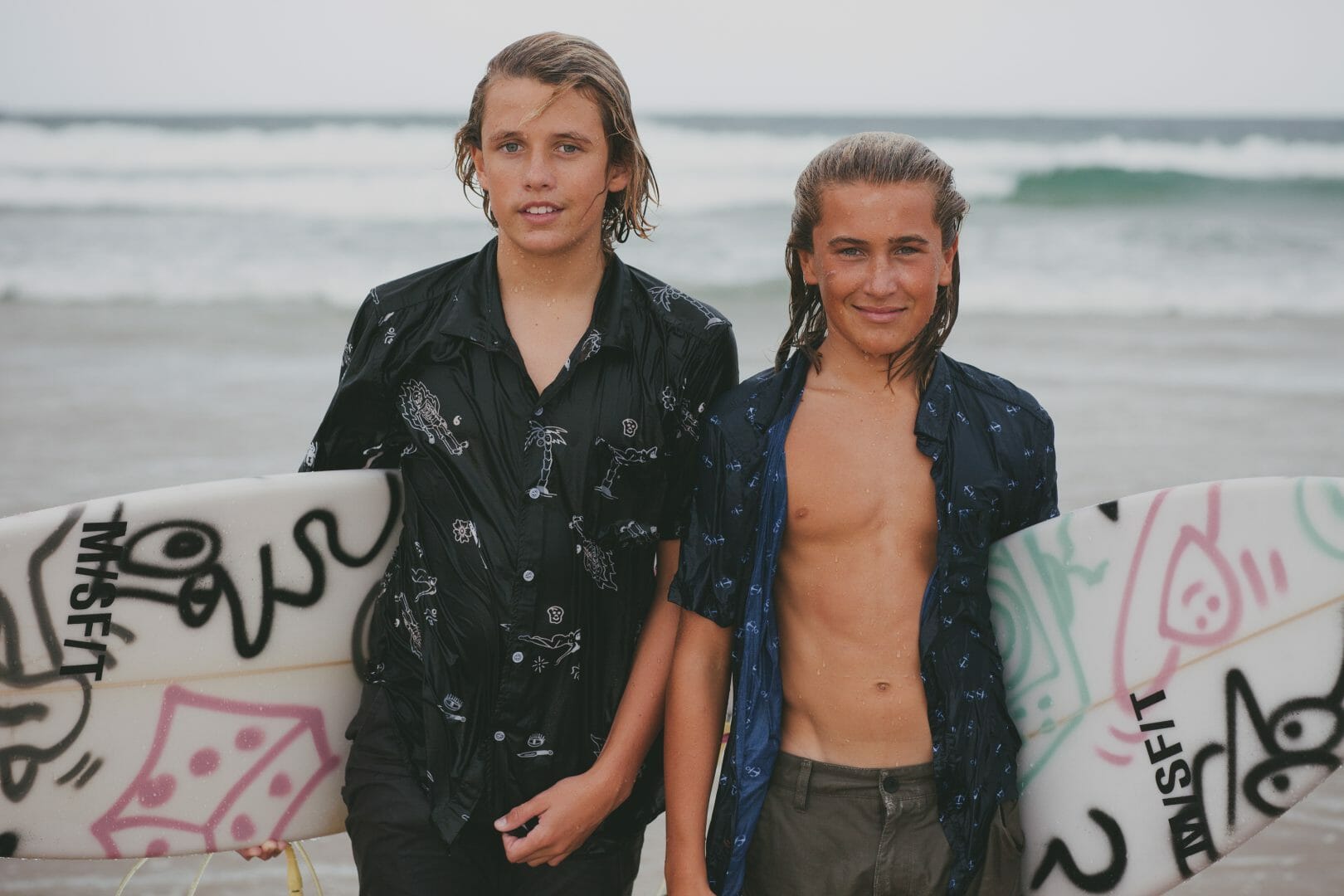 With only 25 students selected from around Australia in attendance, the boys were in excellent company. The program was held at the uni's Gold Coast campus which meant Harry and Banjo would arrive fresh from an early morning surf, still covered in zinc. And while they may have looked a little out of place (Banjo was also one of the youngest there), the lads established firm friendships and felt nothing but whole-hearted support from the other students. "Everyone was so nice, and we made great mates. We all had so much in common. Harry and I also admired the fact that the teachers were really big on the 'no ego' thing," Banjo says.
Needless to say, Griffith University's music program holds plenty of appeal down the track. As for other exciting things on the horizon, The Fingerz have lined up to perform in Bali so it looks like the Peterson and Hayes families have bags to pack! Harry and Banjo both come from close and supportive families which makes everything that little bit easier seeing as Mum and Dad are still having to do all the running around.
The band also hope to release an EP later in the year and have been asked to perform mid-year at the inaugural Park Lane Festival in Coffs Harbour. The festival marks 10 years of headspace, the service supporting young people with mental health issues and will showcase the region's young talent. And as they have done regularly over the past several months, The Fingerz will continue to play at venues on the Coffs Coast – before 9pm of course, if it's a pub gig.
It has been an amazing run so far for Harry and Banjo with all opportunities to perform having come about naturally. And at the risk of sounding so very old and uncool, they are terrific kids with the right attitude.
Long may they enjoy the ride…
The Fingerz first single, Wet Weather is available now on Spotify and iTunes
You can find The Fingerz on Facebook or follow them on Instagram at @thefingerzband