The Best Places to Holiday with Your Dog
The Best Places to Holiday with Your Dog
What kind of mate leaves their best friend behind when they take a vacation? Throw us a bone on this one.
Cb asked Lisa of Maggie's Dog Café, Shop and Salon in Moonee Market, why she thinks dog owners should holiday with their pooches.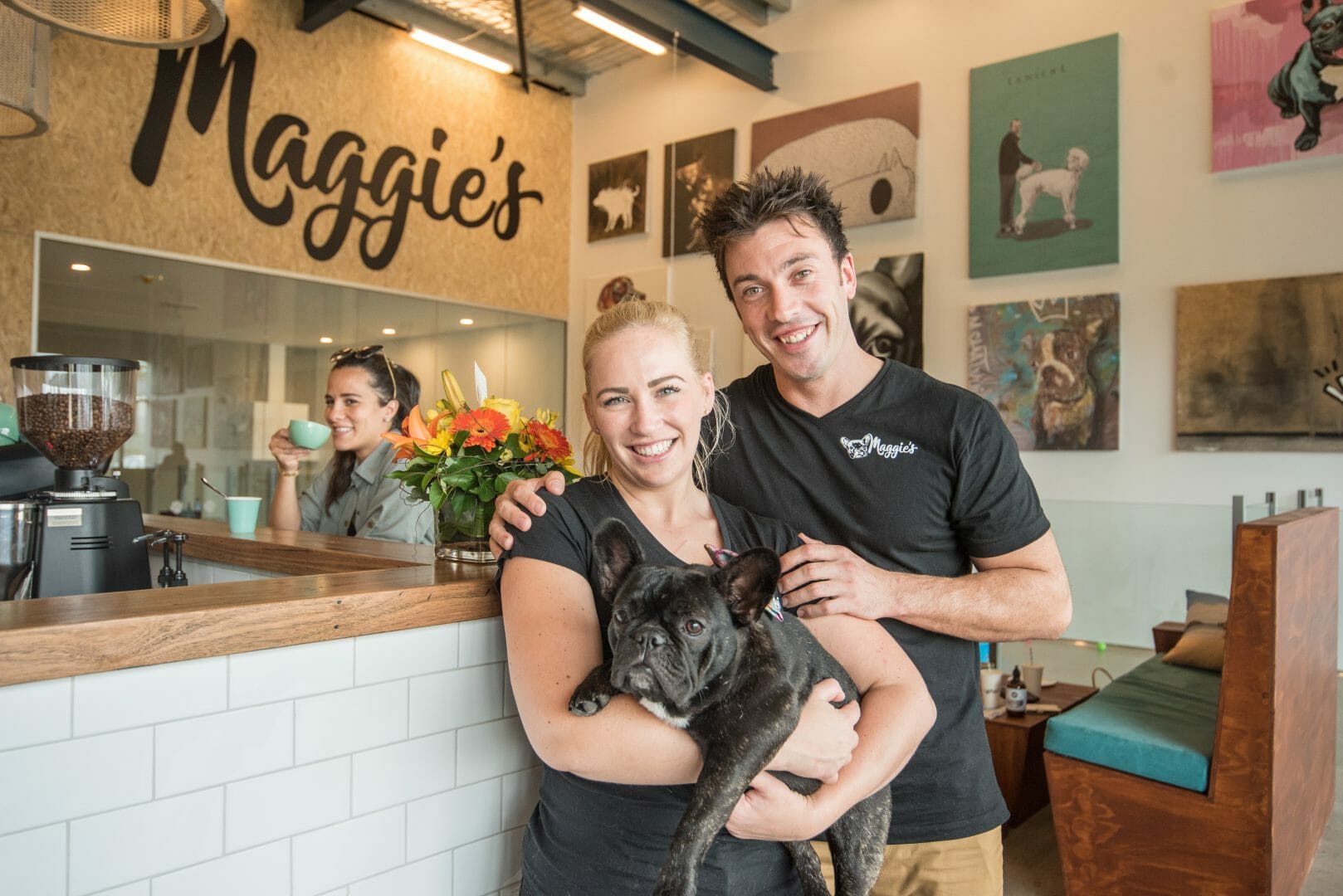 "Well, your dog is part of your family so why would you leave them behind?"
Taking your dog on holidays is no longer a hassle – there are plenty of affordable pet palaces that you'll enjoy too. From camping, to caravan parks, apartments and luxury homes, all the way along the north coast of NSW. We even found a pet friendly yurt at Mullaway Beach, near Coffs Harbour.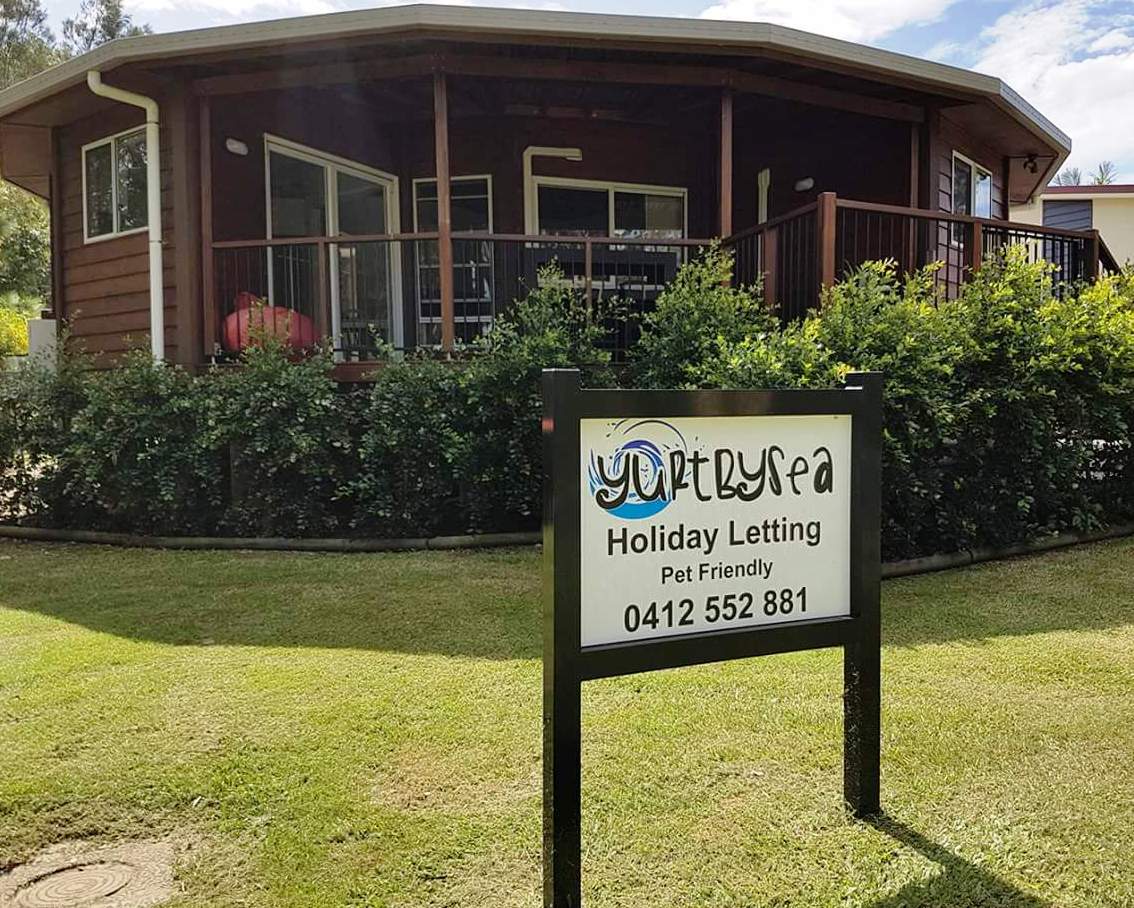 You won't be bitten on price either – it's no more expensive to holiday with a dog, probably cheaper than paying for a kennel and certainly less stressful than leaving poor poochie behind.
The best place to start looking for pet-friendly accommodation is online at specialty sites – we've listed some below. But a recommendation from an informed friend like Lisa always helps…
"I like Reflections Holiday Park here at Moonee Beach, which is on a dog friendly beach. Reflections at Coffs Harbour is great too and Coffs Harbour has some fantastic dog-friendly eateries, like Supply, Fiasco and Urban Café, so you don't have to leave your pet behind when you dine out."

Build your Dream Home in
Sawtell Commons
A Natural Fit – Meet the New Owner of Go Vita
Naturopath Nalia Kirkaldy has long relied on natural remedies and supplements for her family's health. As the new owner of Go Vita Coffs Central, she's excited to offer the same level of care to all customers. Coastbeat chatted with Nalia about her passion for natural health and got some tips on how to fight cold[...]
Lisa also recommends Amber's Beach House, at Sawtell.
Dog-friendly accommodation varies, so when you book make sure to ask whether your dog is allowed inside, whether there is a secure, fenced yard and whether there is a leash-free beach or park nearby.
Lisa's advice for leash-free beach safety is to always have control of your dog. If they are too far away to hear you call, then they are not in control and can become a target for an unfriendly dog or human. It's also important to carry poo bags to pick up your dog's poo – no one wants a relaxing beach walk spoiled by stinky stuff littering the sand or even worse, a nasty surprise when the toddler is making a sandcastle. Ruff! Buried poo is still poo. Most dog beaches provide poo bags at the entrance and there are plenty of bag-dispensers that attach to dog leashes – just ask Lisa at Maggie's.
Getting to your dog-friendly destination safely is important. When you are driving, make sure that your pet is secured to a seatbelt with a dog harness. Apart from the $425 on-the-spot fine plus points for Fido not being secured properly, without a belt a dog is as vulnerable as a child.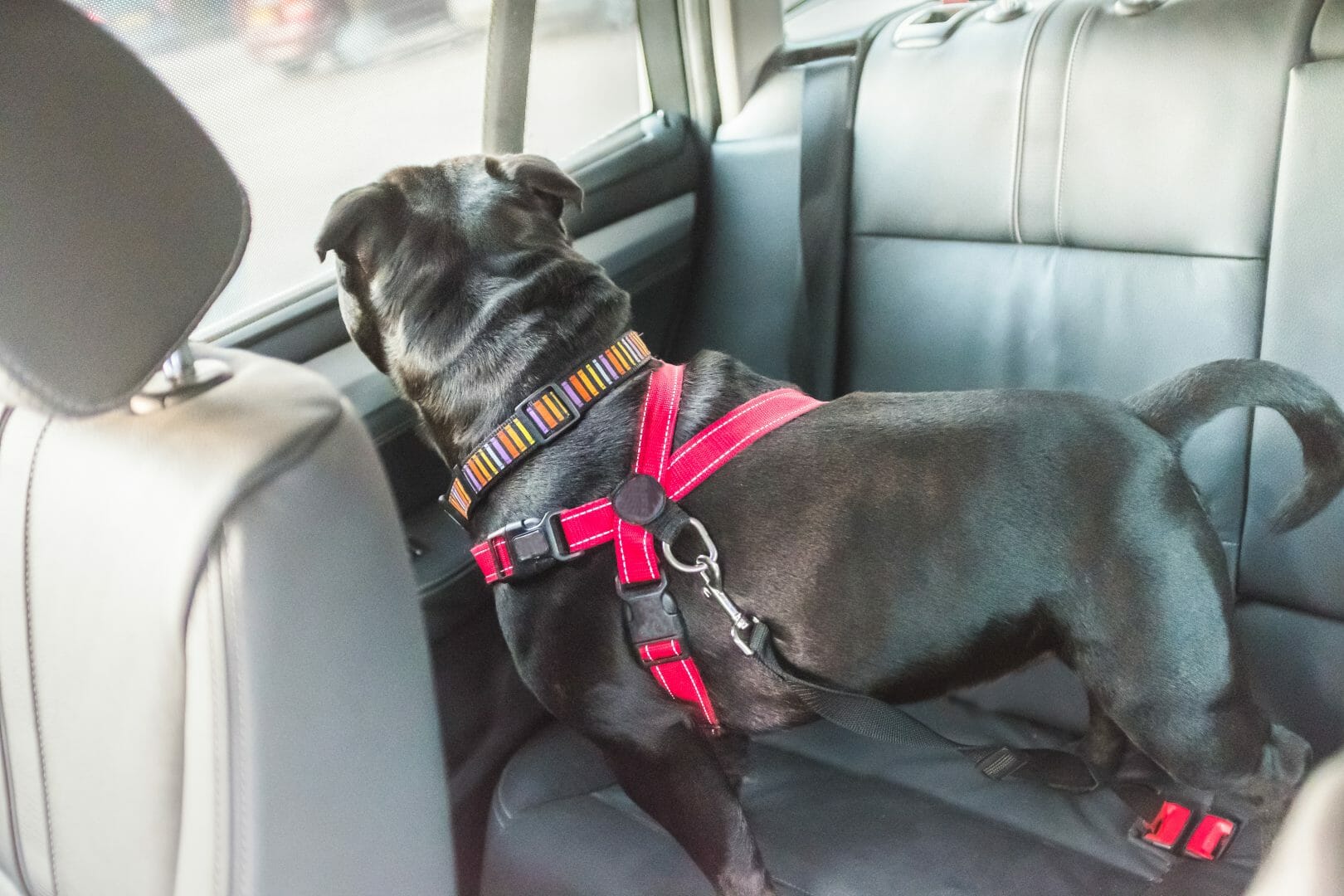 Many dog-friendly places provide dog beds, but Lisa says it's a good idea to always bring their usual bed, blanket and bowl so that they feel comfortable in strange surroundings. If you are travelling to a tick-prone area, make sure that your dog's tick treatment is up-to-date as paralysis ticks are life-threatening. That would definitely ruin the family holiday!
Lisa knows a lot about dogs and how to make them happy. She and her partner Stephen own and run Australia's only 100% doggy café where the dogs are allowed inside the café with their humans. They offer a large range of grooming treatments and treats for dogs, and the human treats are good too – even without your furry best friend, you're welcome for lunch or a coffee.
Maggie's also offers doggy day-care in their five air-conditioned Beach Shack bedrooms. You can drop the dog off while you get some business done, then meet them back at Maggie's for a puppacino…and whatever you're having.
Maggie's Pet Café, Shop and Salon just celebrated their first birthday with a huge weekend of festivities. Check out the party pics at https://www.maggiesdogcafe.com. You can also book your puppy in for a playday, a salon treatment or stock up on essential dog-care products.
Cb looked in to other pet-friendly spots by visiting the online sites below. There were so many!
Holidaying with your dog is no longer an expensive compromise.
Maggie's Dog Café, Shop and Salon is at Moonee Market Place, Moonee Beach, NSW.
Phone: 0401 179 499