The Best of Bangalow
Put off by the long line of traffic into Byron Bay? Do a u-turn and take a short drive through the rolling hills to the charming village of Bangalow. Whether you're keen to shop, eat or learn more about the town's history, you'll find something special here.
Woods Bangalow
Begin with brunch at this rustic, '70s inspired cafe with a menu bursting with colourful plant-based delights. Sit amongst the indoor greenery or find a table outside in the sunny courtyard. There's a relaxed, family-friendly vibe and you're welcome to bring your pooch along too! Woods is located in the Station Street Arts Precinct so once you've finished eating, why not stroll over to Assembly Label or Rowie to pick up something new to wear to the markets?
Sparrow Coffee Co. Bangalow 
This hole-in-the-wall coffee spot is a favourite with the locals. Simple and unpretentious, you're guaranteed an exceptional brew of Allpress Espresso beans as well as super friendly service. There's limited seating but try to find a spot at the bench overlooking the main street to take in the scene as the daily hustle and bustle picks up. Pastries and bread are delivered each morning but sell out quickly, so hover around until you see the truck arrive, then swoop in and nab a croissant or two (or three!).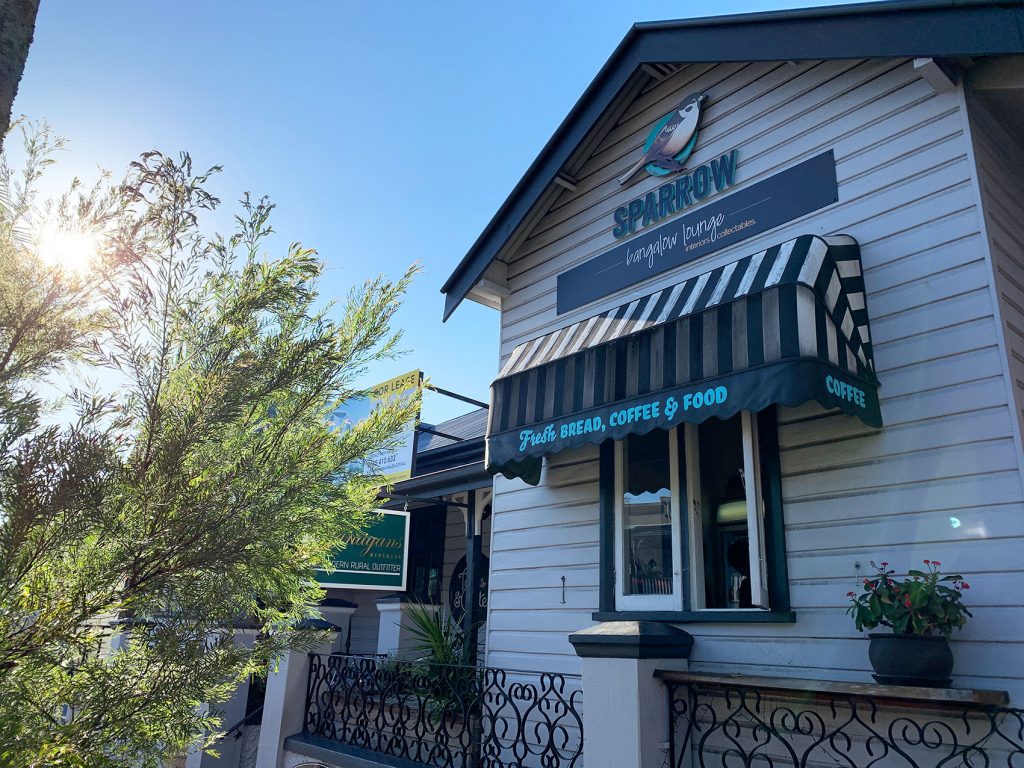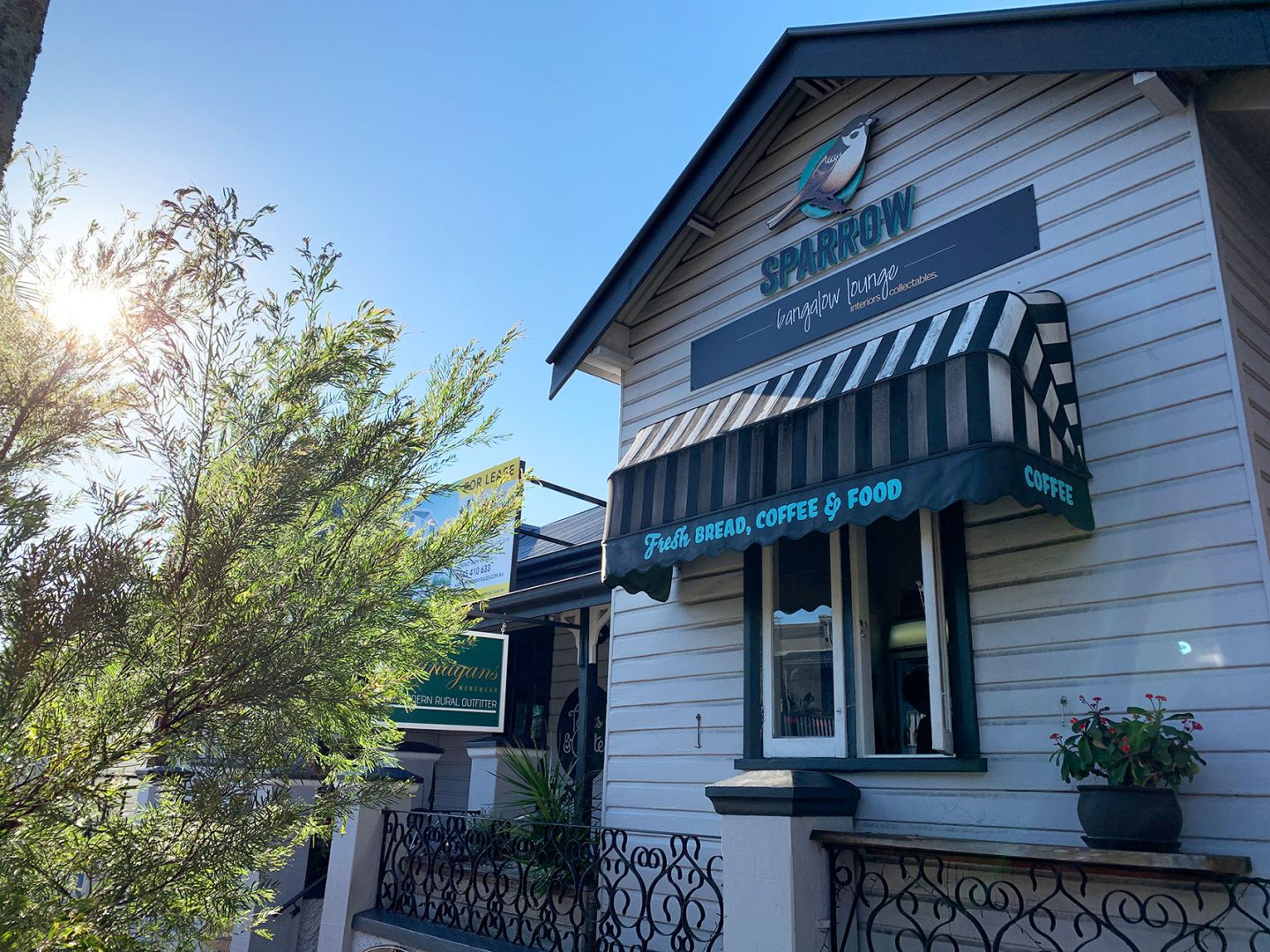 Enjoy a hand crafted, fresh roasted Allpress Coffee at Sparrow. Image by Elize Strydom

Bangalow Markets
Coastbeat highly recommends that you time your visit for the fourth Sunday of the month and make a beeline to the showgrounds for the Bangalow Markets. Browse over 300 stalls and find everything from ceramics to plants, fresh produce, clothing, second-hand books and handmade wooden toys. There's live music and a wide range of delicious food options. When you're in need of a rest, grab a chai and find a shady spot to sit and soak it all up. There's something so special about these markets that draws people from all over the region: families, backpackers and celebrities become one under the giant camphor laurel trees.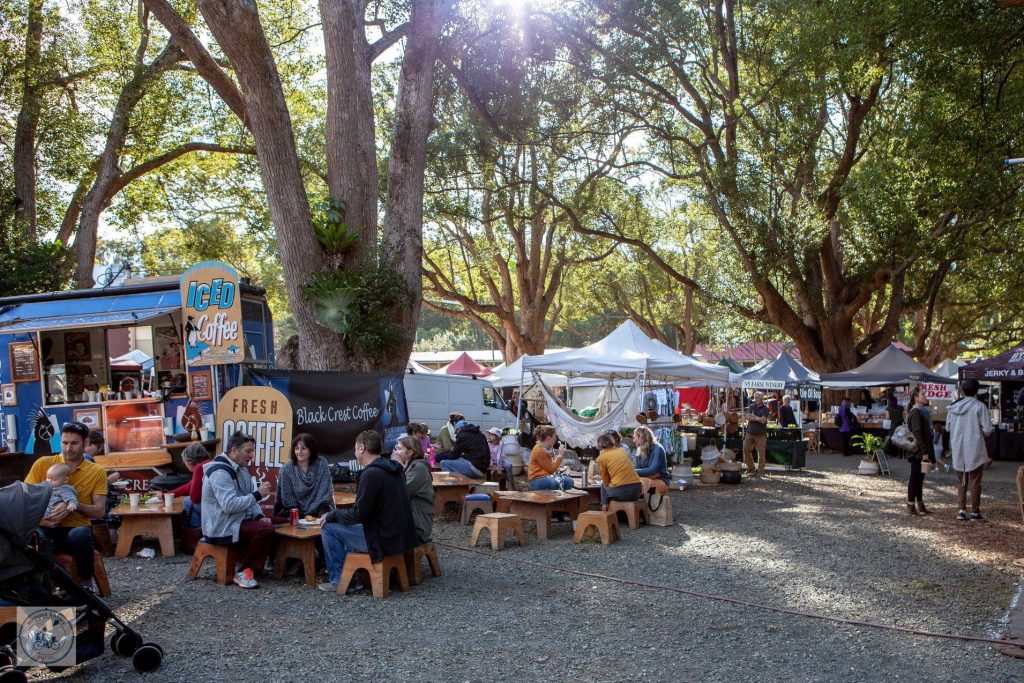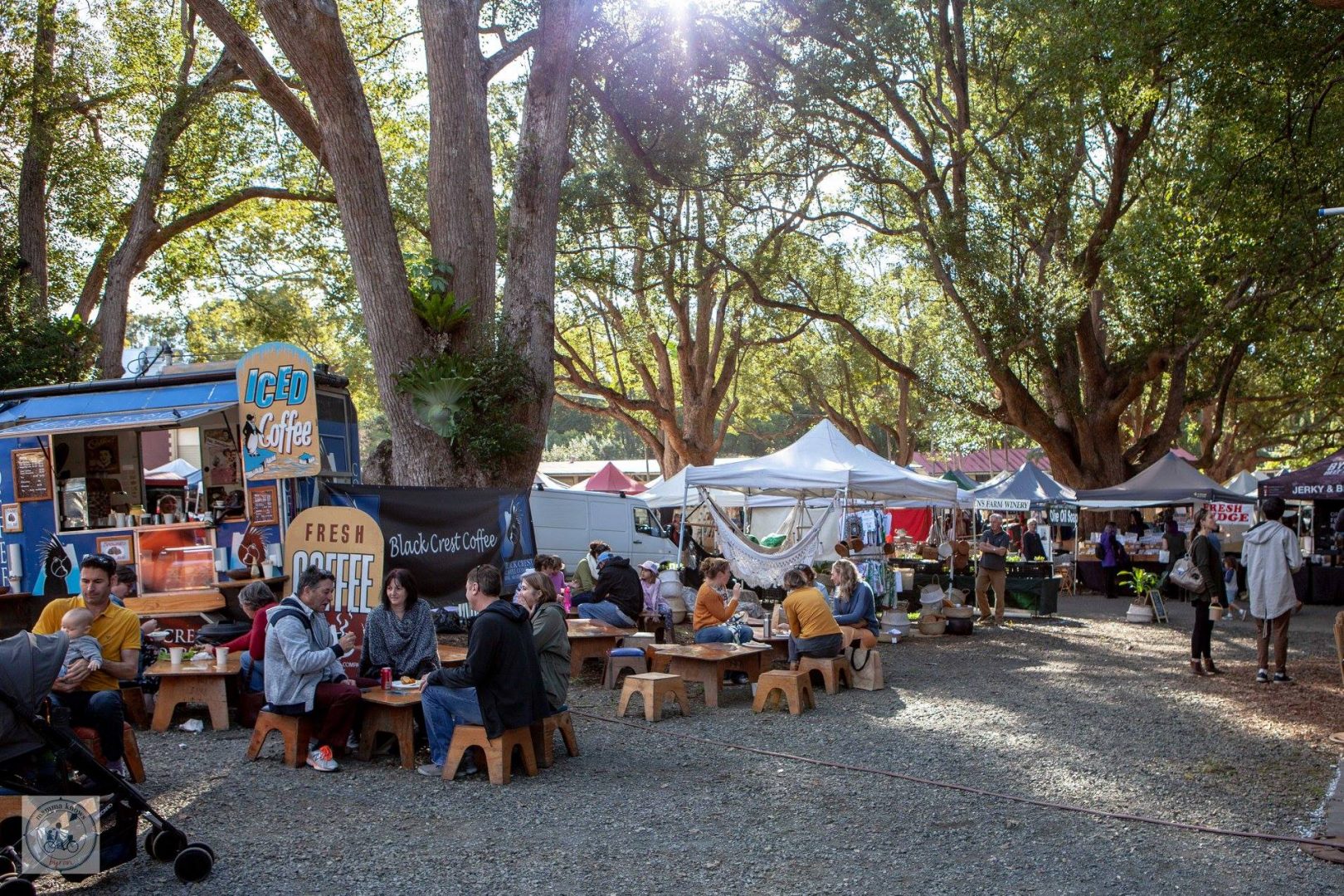 With over 300 stalls, there's something for everyone at Bangalow Markets. Image by Mamma Knows Byron
Polish 
It's hard to miss the large, off-white Masonic Temple at 16 Station Street but do you know what's inside? It's home to Polish, a third-generation antique furniture and custom restoration business. Take a walk through and try to resist the temptation to mentally redecorate your house – I dare you! It's full of stunning, high quality and hard to find pieces. Can't fit a table made of Tasmanian Oak in your car? Don't worry, they deliver to locations all over Australia.
Flower Bar Bangalow
So much more than a florist, Flower Bar sources blooms from local growers and markets every day. Their unique arrangements are a mix of traditional and modern touches and their online delivery service allows you to order a range of bunches and posies – from romantic vintage natives to a colourful collection of dried flowers. The Bangalow store also stocks a thoughtfully curated selection of candles, basket, bags, ceramics, furniture and cushions. Fancy yourself a florist in the making? Sign up to one of Flower Bar's workshops or check out their online tutorials.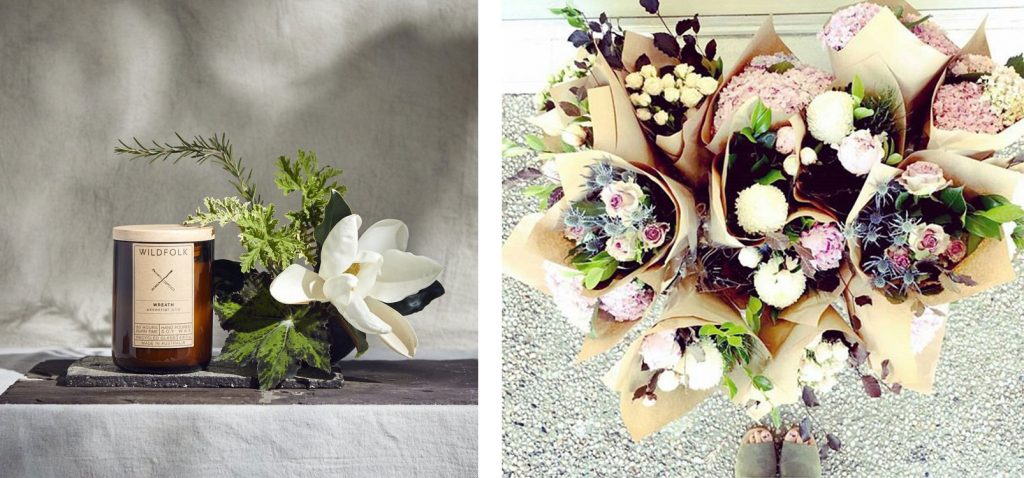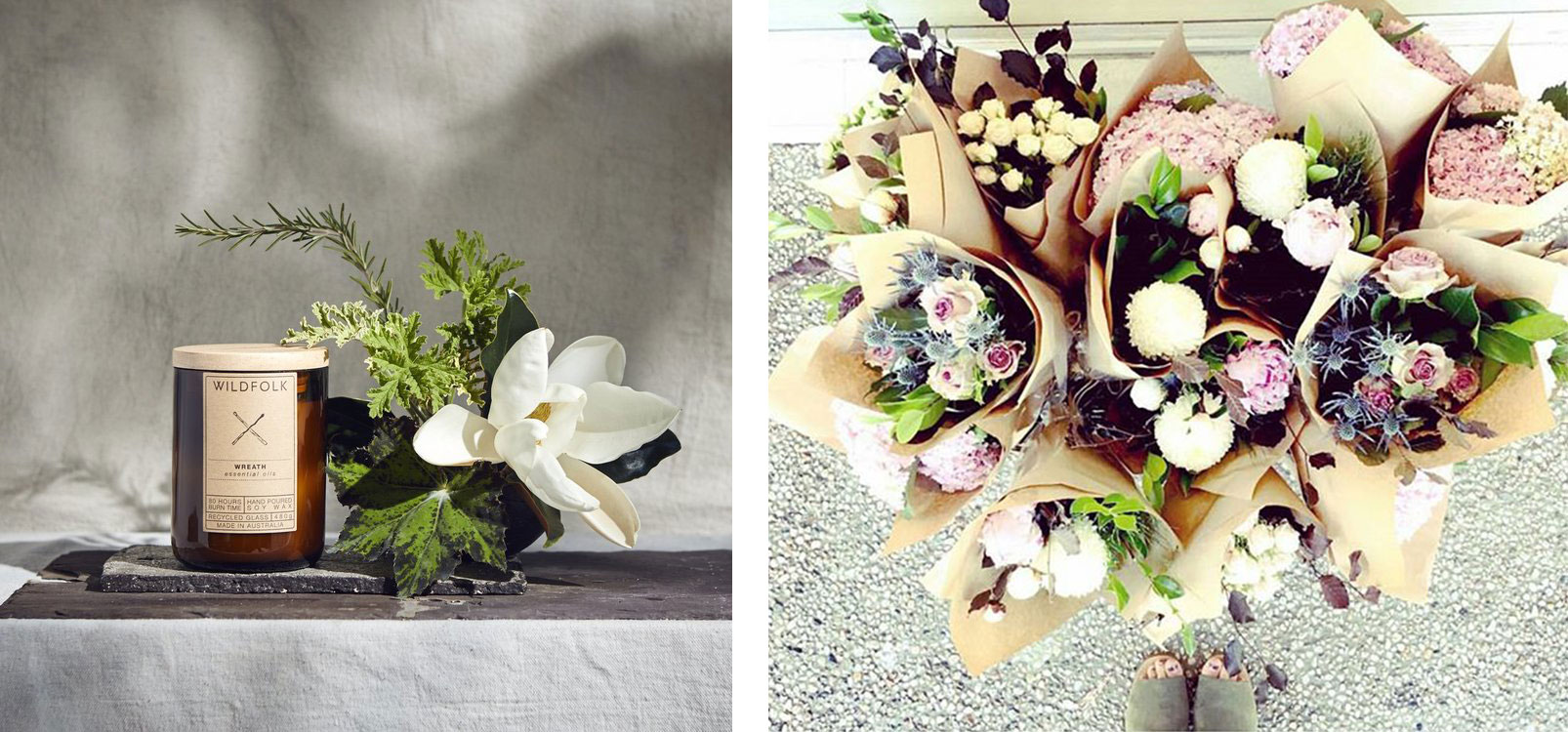 The Flower Bar is a beautiful florist housed in one of the village's heritage-listed buildings
Bangalow Heritage House Museum and Cafe
As you walk through the village you may notice small heritage information signs on storefronts and buildings. Want to know more? Make your way over to the Bangalow Heritage House & Cafe in the Bangalow Parklands, just behind the main street. The knowledgeable staff members and volunteers will happily answer your questions and guide you through four display rooms. Once you've viewed the extensive range of historical items, photos, books and records, enjoy a cuppa and some freshly baked scones with jam and cream. You can also book in for lunch or a high tea. Entry is by gold coin donation.
One Green Acre at the Bangalow Bowlo
Bowling club grub doesn't have to mean burnt steak and rubbery vegetables. How does garlic prawns, potato gratin, chorizo, mixed leaves and herbs sound? Or perhaps furikake sweet soy tofu with guacamole, toasted tortilla, aioli and succulents takes your fancy? That's the kind of fare you'll find at One Green Acre restaurant at the Bangalow Bowlo. Working collaboratively with small batch farmers, growers and suppliers from across the Northern Rivers, they make vibrant and seasonal food and aim to bring the community together. Head along to Curry Night and Chook Night or enjoy a Sunday Session with free barefoot bowls.
The Italian Diner
Evoking the old-world charm of a traditional trattoria, The Italian Diner will send all of your senses into overdrive with flavours from the diverse regions of Italy. The menu is centred around fresh, house-made pasta made with the finest local produce and complemented with a selection of Australian and Italian wines and beers. Located on the corner of the main street, Coastbeat recommends taking the al fresco dining option for a romantic evening with a loved one or a fun experience with good friends. Open Wednesday to Sunday, you can also book in for a long, leisurely lunch.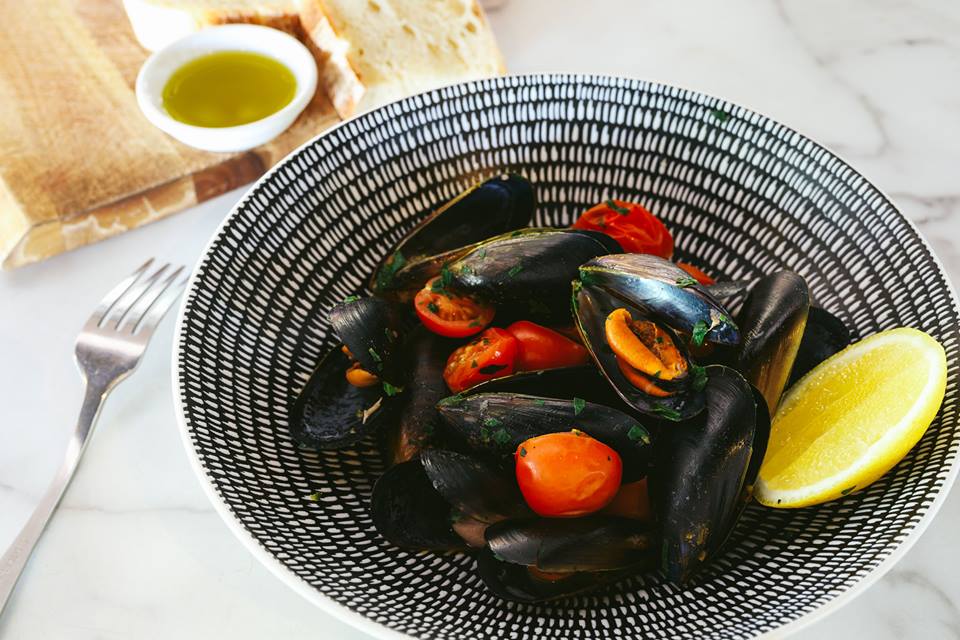 Tuck into delicious, authentic, modern Italian cuisine at The Italian Diner. Image courtesy of The Italian Diner
When you can bring yourself to leave Bangalow for Byron, be sure to check out Coastbeat's list of Byron Bay great activities.