The Best Music Festivals in Northern NSW
Need something to look forward to? Plan a weekend at one of these fabulous music festivals on the NSW north coast. These 11 great festivals below are shown in upcoming order.
Wingham Akoostik Music Festival, Manning Valley
Held on the third weekend of October each year, the Wingham Akoostik Music Festival embraces a huge range of music and cultural experiences. The festival is entirely run by passionate volunteers who manage to put on an incredible show every year, showcasing the town of Wingham and attracting world-class artists to the Manning Valley.
The 2019 event on October 18-20 will feature Diesel, Turner Brown Band (USA), Hat Fitz and Cara, Lloyd Spiegel, 19-Twenty, Hussy Hicks, Afro Moses and the Mason Rack Band as well as a host of diverse musicians, workshops, sideshows, food and activities.


Wingham's Akoostik Music Festival is on in October. Image courtesy of Akoostik
Dorrigo Folk & Bluegrass Festival
The Dorrigo Folk & Bluegrass Festival is a laid-back weekend event packed with concerts, workshops, dancing and jamming. With a focus on old-time, bluegrass and folk traditions, the festival, which has been running for close to 20 years, is perfect for families who want to enjoy a peaceful festival atmosphere. Head to the beautiful town of Dorrigo on October 25-27 for this year's event.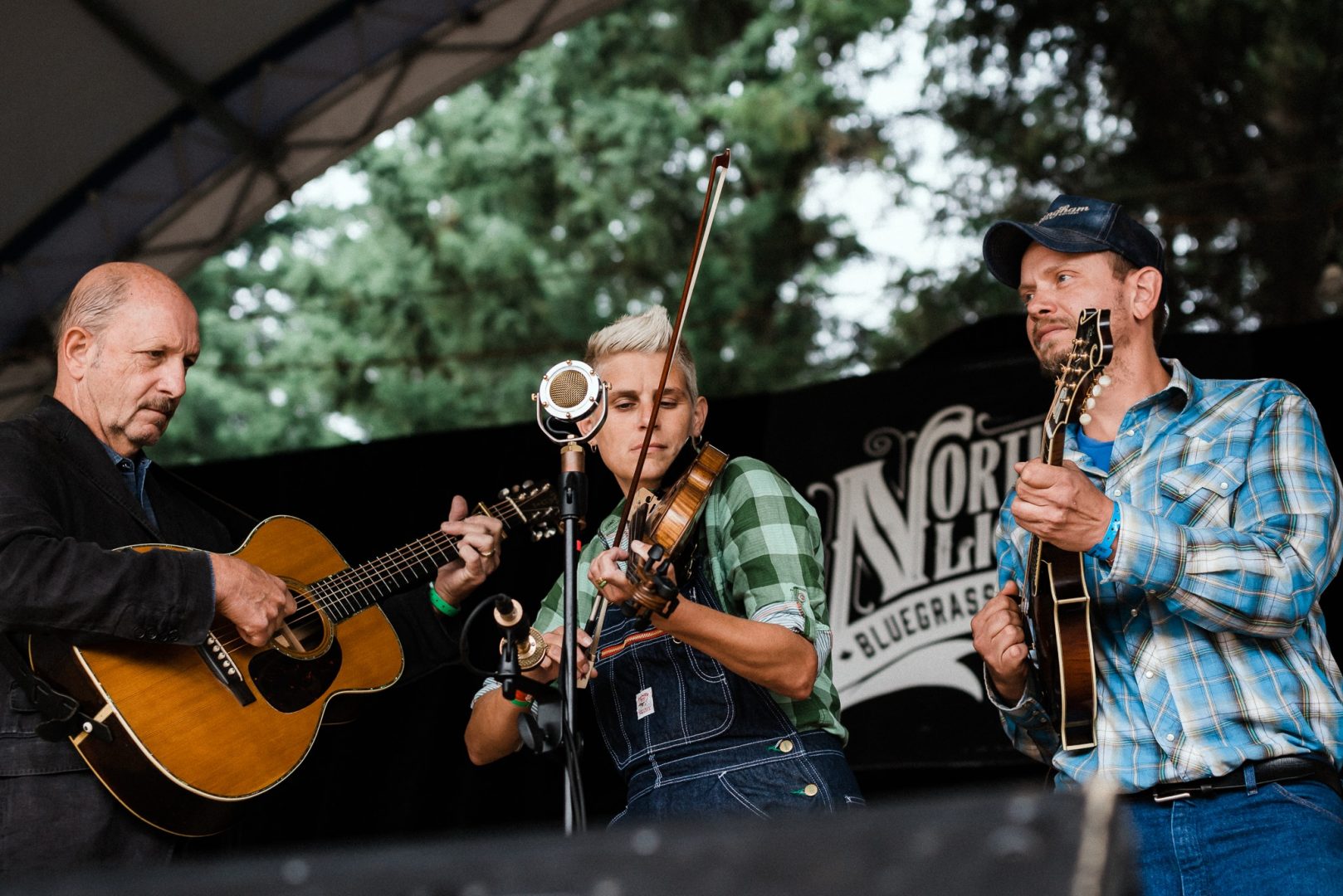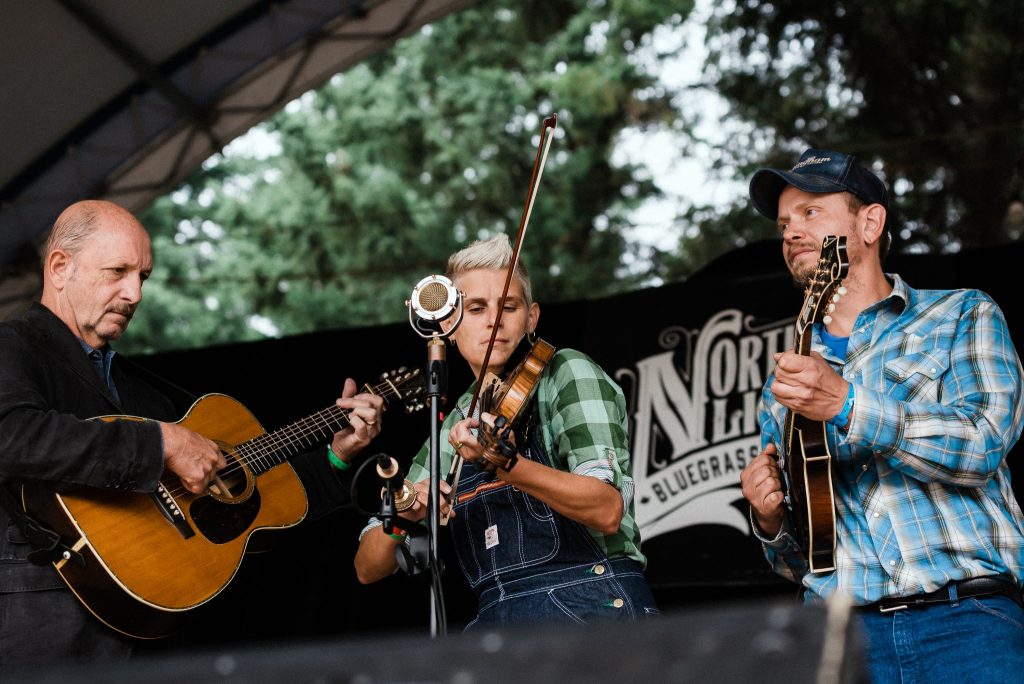 The South Carolina Broadcasters will perform at the Dorrigo Folk and Bluegrass Festival 
Festival of Small Halls
The Festival of Small Halls began in Canada, where local communities on Prince Edward Island have been hosting touring artists in small halls since 2008. The festival is a series of tours that takes the best folk and contemporary acoustic artists performing at two of Australia's largest festivals and sends them on the road to tiny halls in communities all over the country. The upcoming tour launches at the Dorrigo Folk & Bluegrass Festival in late October.  
While it's great for live music starved small towns, the event also provides both Australian and International artists with the opportunity to see parts of Australia they would miss on a conventional tour. Visit the festival's website to find out what's happening in your area or, better still, invite the festival to your community hall!


Canadian musicians Vishtèn perform. Image by Kylie Southwell courtesy of Festival of Small Halls
Lakeside Festival, Forster
It can be challenging for regional music-lovers to get their fix; a situation Forster musos have sought to remedy by creating the Lakeside Festival. A fun family event, the Lakeside Festival features music, art, gourmet food, morning yoga, kids activities, market stalls, and a pop-up bar. It's also beautifully situated on the banks of crystal-clear Wallis Lake. The 2019 event will be held on November 2.


The Lakeside Festival takes place by Wallis Lake. Image by Merryl Kemp Photography
Festival of the Sun, Port Macquarie
The Festival of the Sun (known as FOTSUN) has earned itself the reputation of being THE summer festival to be seen at. Located in Port Macquarie beside the picturesque Town Beach, the 2019 festival will be held December 12-14, with headlining acts including indie acts Methyl Ethel, Briggs, Julia Jacklin, Trophy Eyes and plenty more. The event also features glamping accommodation and concierge services for Port locals.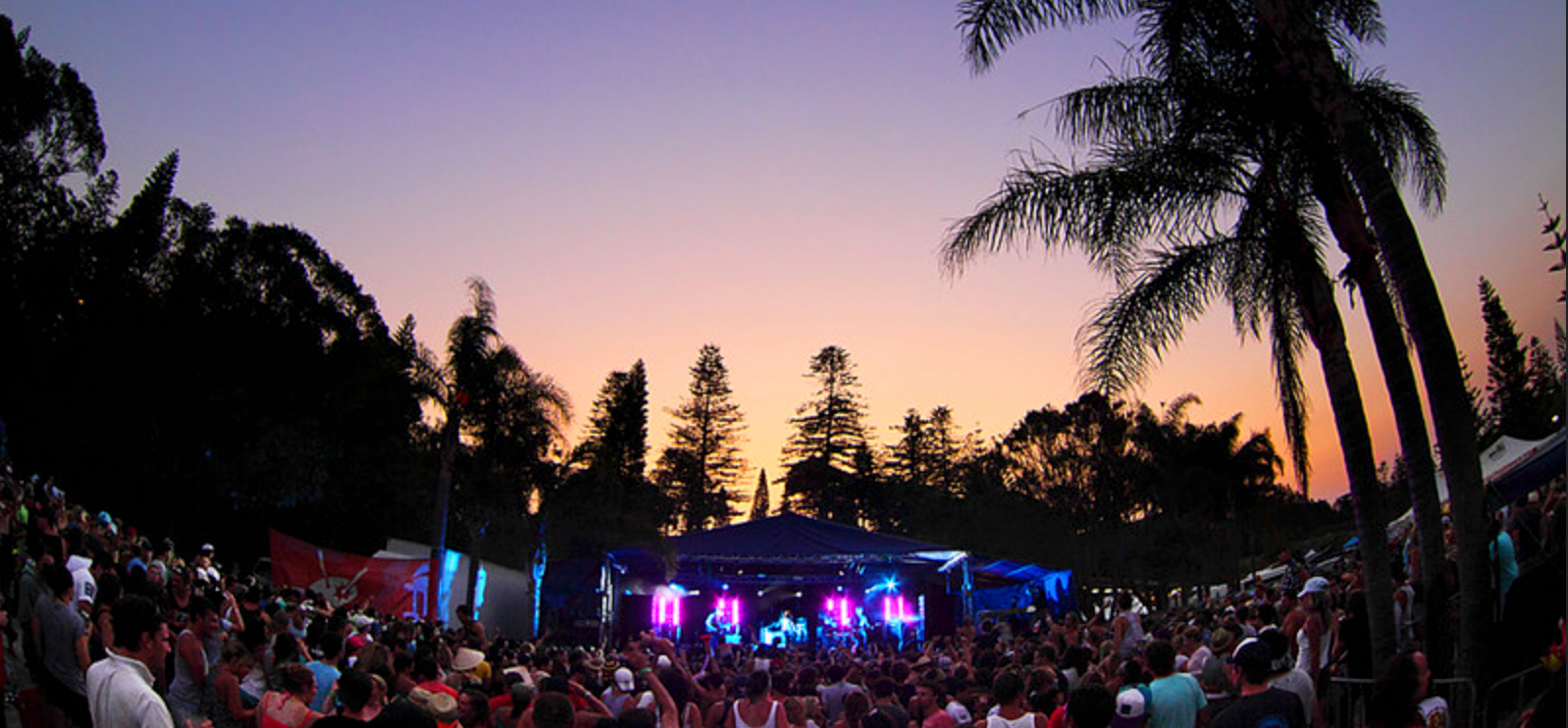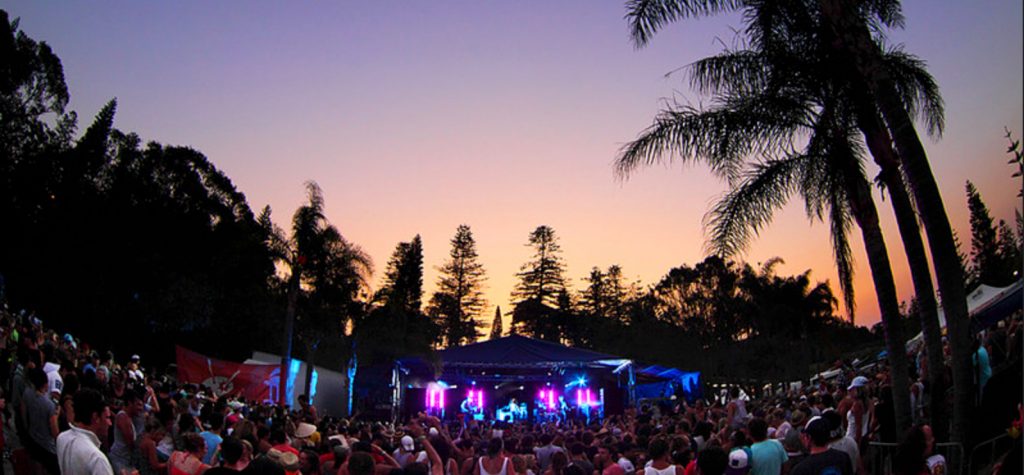 Port Macquarie's Festival of the Sun is celebrated in December. Image by Cain Pascoe
Falls Festival, Byron Bay
Falls Festival began in the early '90s as a small one-day event held in Lorne, Victoria. Fast forward a few years and the annual event has grown to include festivals in Fremantle, Tasmania and, of course, Byron Bay. The 2019 event will be held over New Year's Eve for three days, showcasing Halsey, Of Monsters and Men, Milky Chance, Tash Sultana and dozens more popular artists. Grab your tickets to the biggest NYE party of the year!
Maclean Highland Gathering
While listening to the Scottish bagpipes might not be everyone's cup of tea, the Maclean Highland Gathering, traditionally held annually in April, attracts hordes of visitors to the town every year. It also promises to be a lot of fun, with 'piping', dancing and singing taking place at different venues – with a bit of hammer throwing happening on the sidelines! The festival is a great opportunity to learn about Maclean's fascinating Scottish history while enjoying music, great food and some traditional Scottish games. Grab your kilt and join the fun.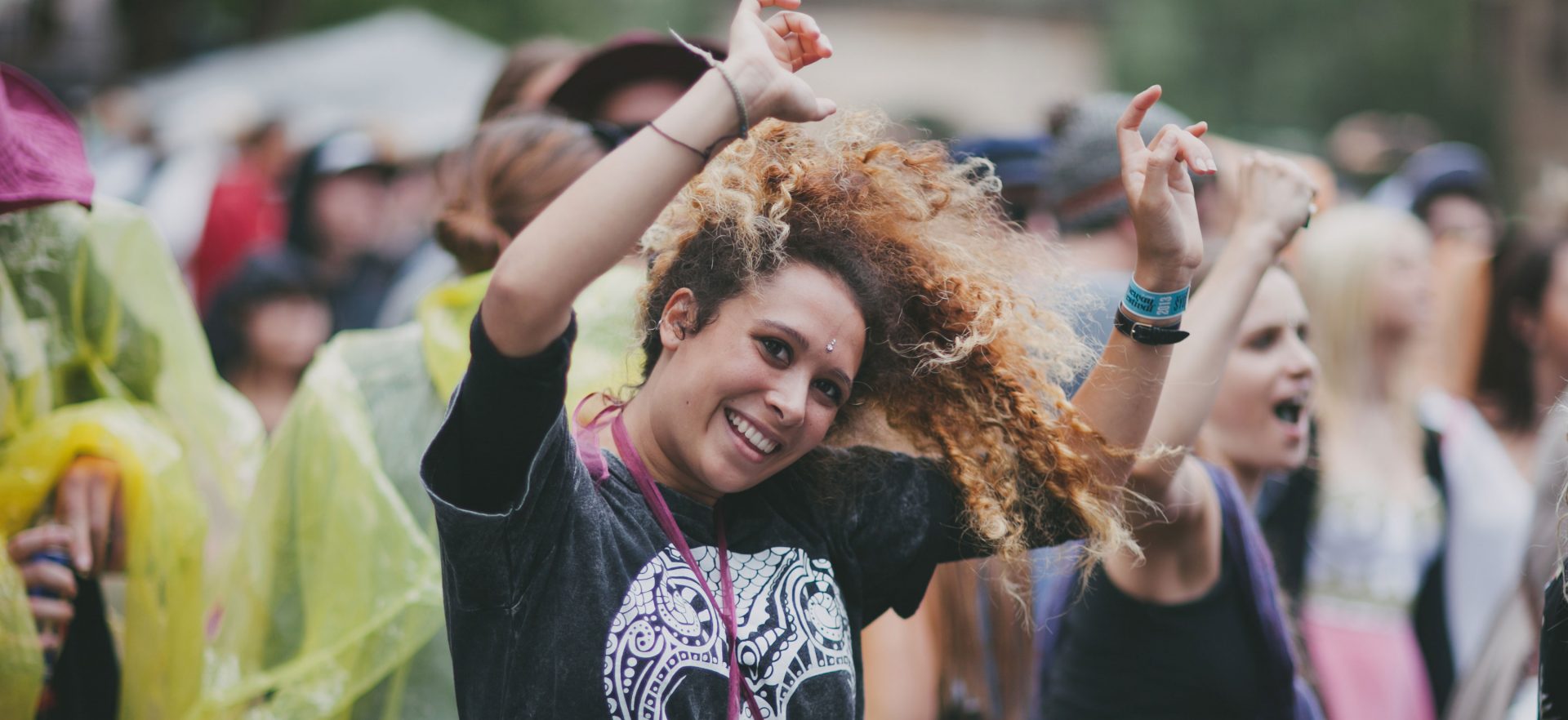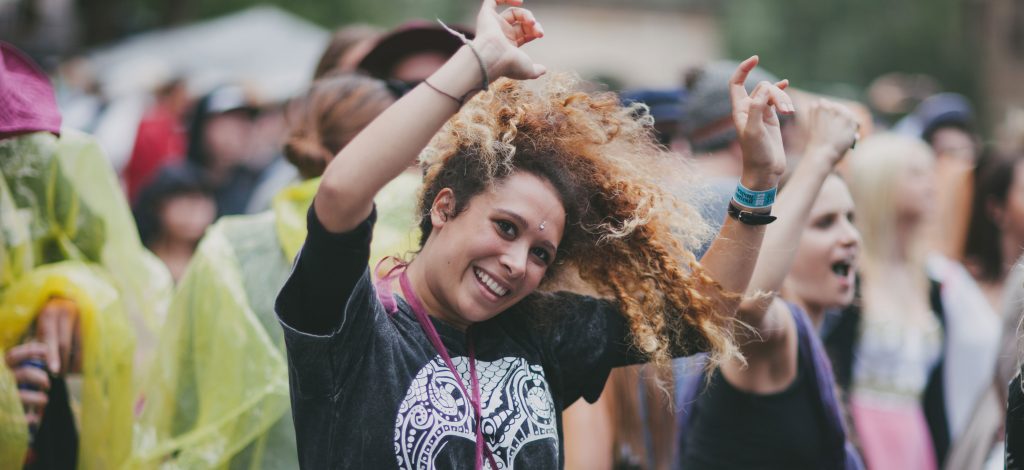 Festival fun. Image by Elize Strydom
Byron Bay Blues and Roots Festival
One of Australia's oldest and best-loved festivals, the five-day Byron Bay Blues and Roots Festival has been bringing the biggest international acts down under since 1990. The event is held annually on the Easter long weekend at the spectacular Tyagarah Tea Tree Farm near Byron Bay, with past headliners including Bob Dylan, Paul Simon, REM, Jack Johnson, Ray LaMontagne and more. 
While the event attracts over 100,000 visitors, it's also a family-friendly event that offers a range of kids' workshops and entertainment. The 2020 festival will feature Crowded House, the Dave Matthews Band and Patti Smith, with more to be announced.
Bello Winter Music Festival, Bellingen
Held in the music capital of the mid north coast, the Bello Winter Music Festival is a popular annual event that features pop-up music events throughout the township. If you're not into the big crowds of Splendour and Falls Festival, the Bello Winter Music Festival offers the chance to see an eclectic mix of musicians in the more intimate settings of pubs and halls. Visit the festival's website to grab your tickets for the 2020 event – they sell out fast.
Splendour in the Grass, Byron Bay
Splendour in the Grass was originally dreamed up in 2001 by music companies to address the absence of winter music events in regional NSW. Since then, it has gradually become one of Australia's largest music festivals, attracting big name artists including Powderfinger, Coldplay and Kanye West. In recent years, this July festival, has taken an electronic slant and is known as a place for celebrity-spotting and partying 'til sun up. Jump on the Splendour site to see the dates and line-up for 2020.
Grow Your Own Festival, Forster-Tuncurry
What do you get when you combine the finest home-grown talent with the freshest home-grown produce? Forster-Tuncurry's Grow Your Own festival, that's what! For the last three years, this grassroots festival has brought national music acts to the seaside town each Summer. It had been on the cards again for January 2020 but has been rescheduled to September next year so you have plenty of time to create a great north coast trip around this Springtime festival. With a strong focus on Australian companies, environmental sustainability and collaboration, local growers, makers and creatives come together to celebrate music, art and food. The festival is directed and curated by musician Holly Rankin (aka Jack River) who grew up in Forster. It's a great live music experience worth travelling for! 
Want to learn about more events on the north coast of NSW? Head to Coastbeat's events page.