The 2020 Whale Watching Season on the Coffs Coast
We caught up with local business owner Mike Davey from Jetty Dive in Coffs Harbour to chat whale watching, swimming with whales and the many unknown factors of the season ahead.
"I've never seen a year like this one and that's after 24 years in business."
It's certainly shaping up to be a unique year for Mike and other tourism operators on the eastern seaboard. The bushfires significantly impacted tourism over summer, Jetty Dive's busiest period for offshore diving trips and of course, COVID-19 is affecting the whale watching season just as it gets underway.
In mid-April, we brought you an article about it being a waiting game for local whale-watching specialists and while the wait is over, this season still looks very different to ever before.
The new normal for whale watching operators
Mike and his wife Deb will be running Jetty Dive as best they can within the new guidelines. Whale watching trips and swimming with whales' tours are happening and guests will explore the stunning Solitary Islands Marine Park just as they always have. However, there will be fewer guests permitted on board.
Jetty Dive were initially advised to adhere to the same rules as indoor businesses which meant abiding by the four-square metre rule – a very limiting prospect for a business that choose to use small and speedy vessels to venture offshore.
Jetty Dive and other north coast operators put their case forward that, as an outdoor business specialising in whale watching, diving and snorkelling trips, the 1.5 metre rule of social distancing was more appropriate. Fortunately, on 30th May they were granted an exemption from the four-square metre rule.
This means that they can now carry eight individuals on a boat or up to 16 guests if people are part of a couple or from one family group, whilst still adhering to the 1.5 metre social distancing rule. In light of this, Mike will be offering a special family rate.
Mike is delighted by the news of an exemption and remains confident Jetty Dive will endure these challenges.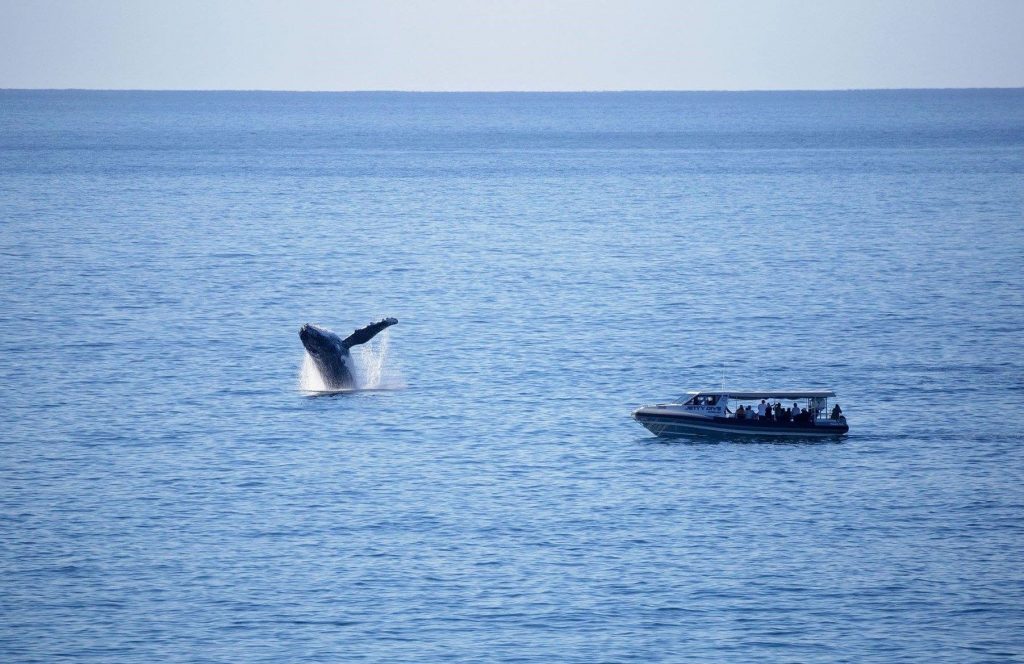 "Jetty Dive has been running for over 40 years and we've been at the helm since 1996 so of course we hope it's not long before everything looks more like it used to. I'm sure all tourism-related business owners feel the same way."
If there is a silver lining for Mike and Deb in all this, it is timing. Autumn is their quietest time of the year, falling between what is usually a busy summer of diving and peak whale watching time through winter.
June would normally see Mike and Deb counting down to a hectic school holiday period ahead when people flock to Coffs Harbour from all over Australia (and overseas) to enjoy sightings of the majestic humpback and other beautiful marine creatures.
So what will the upcoming school holidays look like? "Well, that's the million-dollar question," says Mike. "I think people will be keen to travel as this is their first opportunity to do so. And with Queensland off-limits, Coffs and other towns of Northern NSW become the most tropical places to access for those in southern states."
There are still a lot of unknowns though, he is quick to add. "It's hard to say whether more locals will book trips or if holidaymakers will be keen to head offshore. It's difficult to gauge the popularity of whale watching and whale swims. We attract an older demographic too, so it will be interesting to see if they are mindful of being on a boat with others. I'm not sure what the perception will be. I understand and respect whatever people decide is right for them."
Swimming with whales
For a few years now Jetty Dive has been one of the few operators on the North Coast able to run Swimming with Whales Tours. These non-intrusive, interactive encounters will commence in September and are described as a 'once in a lifetime experience'. For more info on getting up close and personal with the gentle giants of the ocean, see here.
Job satisfaction
Mike would normally be one to say that his job never gets old. "It's getting old this year", he laughs. We get that. It's hard to run a tourism business when there's nobody here or when you're limited by the number of guests in a boat.
Something that never changes is Mike and Deb's passion for diving. They've always loved it and thoroughly enjoy teaching people to dive. And when it comes to whale watching and great experiences out in the open ocean, that too is pleasurable. "Sure," Mike says, "By the end of whale season you get sick of the sound of your own voice but we feel privileged to share our knowledge and this beautiful part of the coast with others."
For more insight on Mike and the serenity the ocean brings him, read this lovely account from Destination Coffs Coast.
Courses and overseas dive trips
For those interested in learning how to dive, you can do that right here with Open Water courses and many other specialty courses from Jetty Dive. You can even learn how to freedive!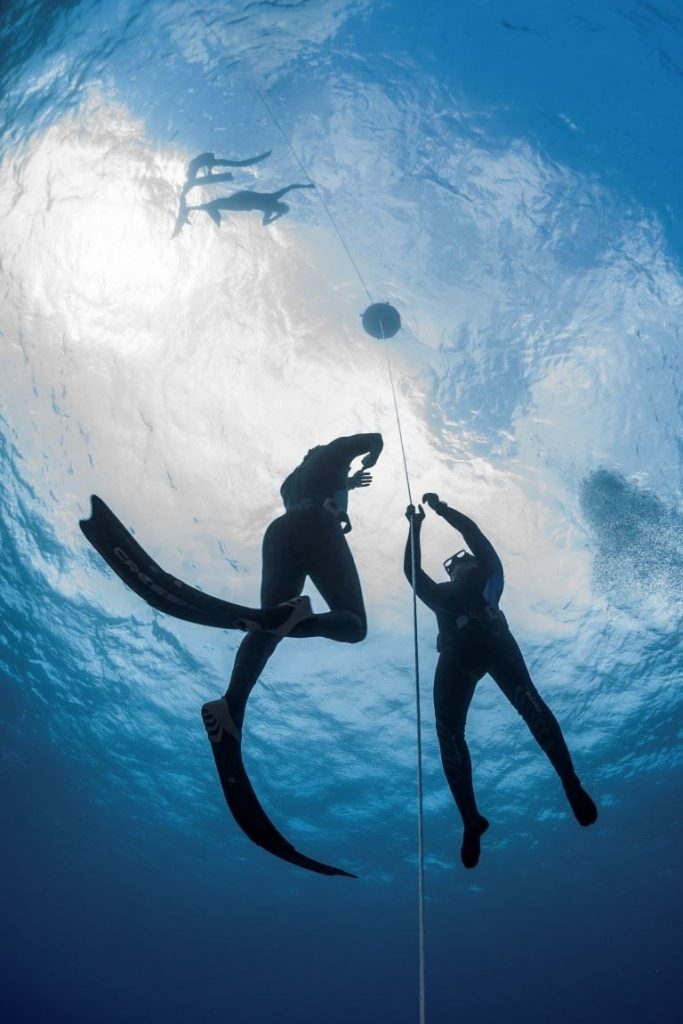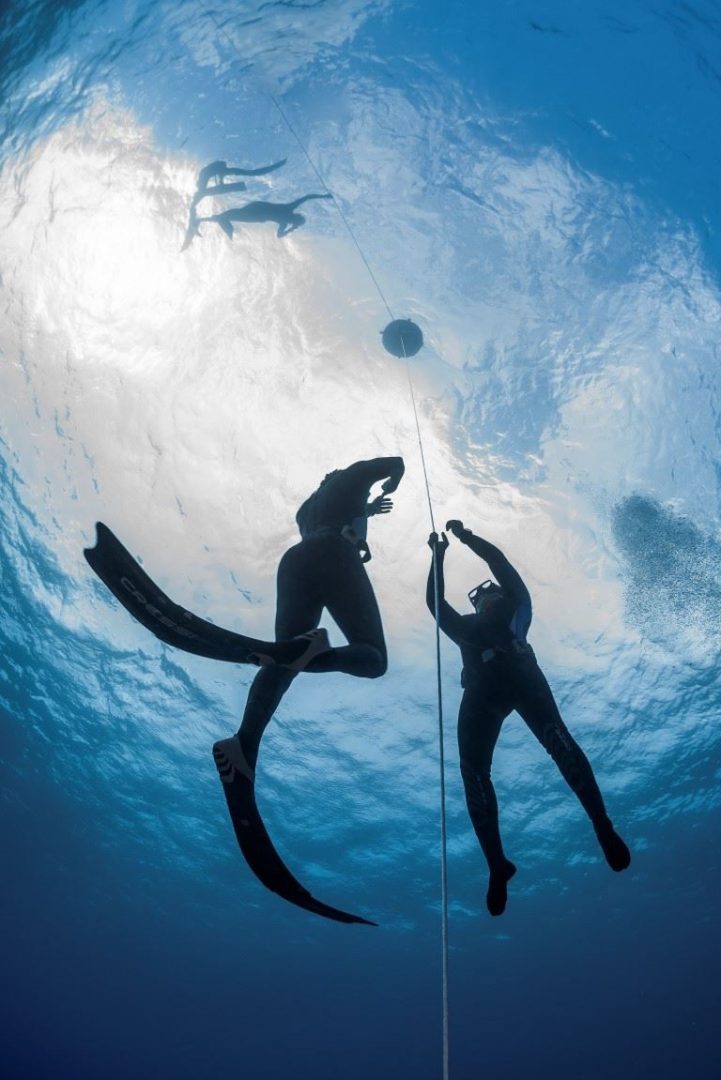 As for holidays, guess where you'll find Mike and Deb? Underwater of course. They spend their vacation time on dive trips in amazing locations. They had just returned from the Solomon Islands when our borders closed in late March. And 2020 was to be the year for Fiji, the Maldives and spectacular WWII wreck dives in Micronesia but these adventures will have to wait until 2021. Find out more on trips with Jetty Dive to some of the best diving destinations in the world.
---
Learn fascinating humpback facts and discover the best vantage points on the NSW North Coast for whale watching here.
Latest Posts