Taste Testing in Byron Bay
What to do in Byron Bay on a quiet, rainy night? That was the question and as Coastbeat discovered, El Camino Cantina was most certainly the answer.
Byron Bay is part of a growing list of El Camino Cantina locations with restaurants in The Rocks and Manly Wharf in Sydney, King Street in Bowen Hills, Brisbane and Fitzroy in Melbourne. It's loud and large and offers an authentic Tex-Mex experience.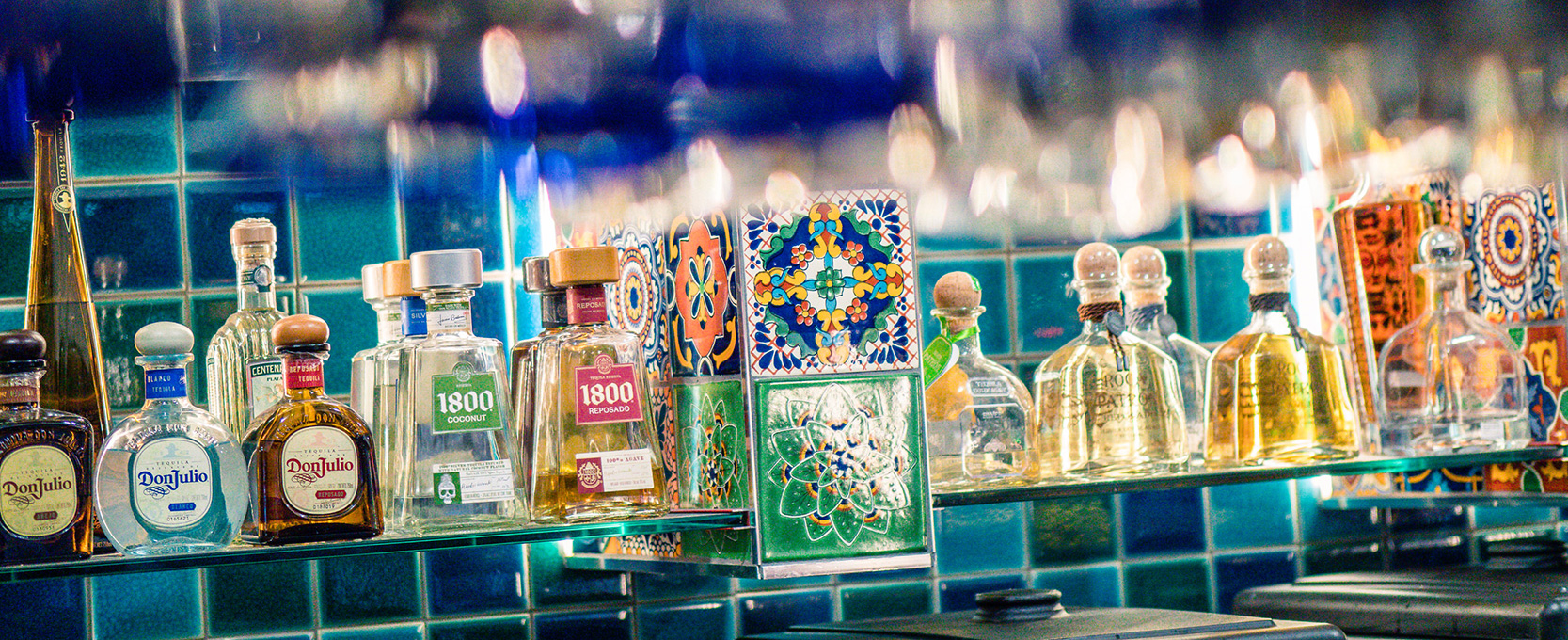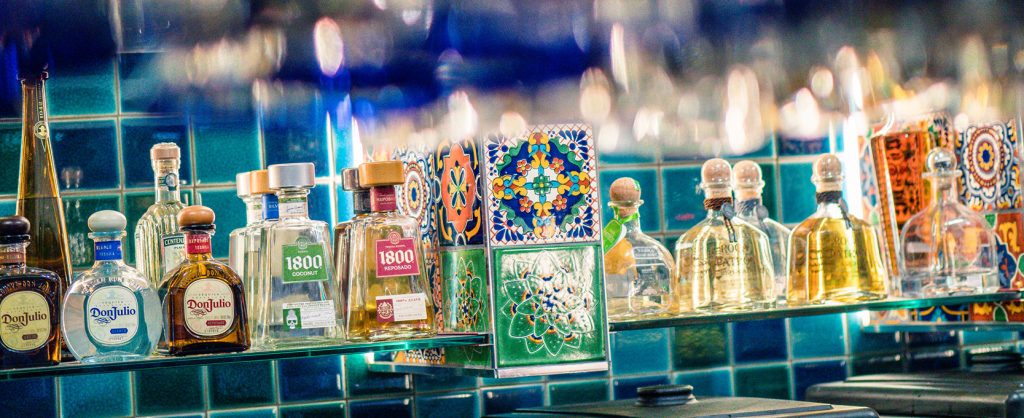 In addition to beers and margaritas, choose from 100 tequilas and mezcals
The instant we step into the bright, neon space we're immersed in a larger-than-life world of fun, frivolity and massive margaritas. Our spirits are lifted sky high by pops of colour and upbeat wait staff…and that's before we've even had a sip of said margaritas. Plus, it's a well-known fact that feeling glum is almost impossible when wearing a pink sombrero!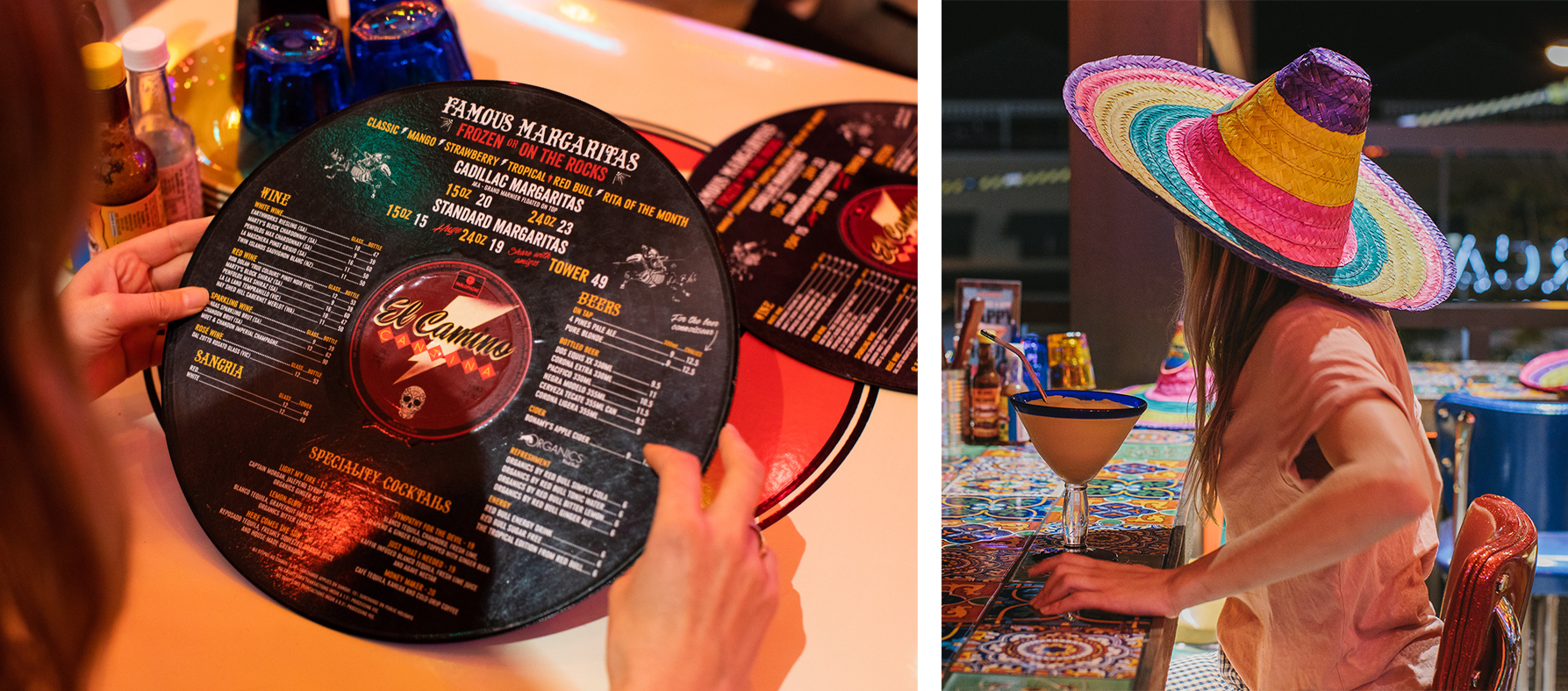 We're served corn chips with vibrant red and green salsas and order one of the signature giant frozen margaritas as well as a regular margarita. We peruse the menu as plates piled high with loaded nachos are delivered to tables nearby. We're tempted to share one but decide on tacos – beer battered barramundi with green mango salsa and jalapeno aioli, Cajun chicken with pickled cabbage and tomate de casa mayo and a mushroom street taco with chipotle coleslaw, mushroom, yoghurt and scallions – plus a chipotle chicken burrito with dirty rice, Baja beans, chipotle crema, lettuce and pico for good measure.
The menu is unashamedly Tex-Mex and features bulging burritos, sizzling fajitas, hand-made tortillas, quesadillas and nachos. If you're after something other than a margarita, you can choose from cold Mexican beers or over 100 tequilas and mezcals. Beyond the standard menu, you'll find dedicated vegan meals as well as late-night options and a set menu for groups. El Cantina has also recently introduced the Tex-Mex Fiesta ($79) from Friday to Sunday lunchtimes which offers a three-course meal and two hours of free-flowing margaritas, house wine or house beer.



We loved the generous serves of full-flavoured, high-quality Tex-Mex food
Our tacos are super fresh and bursting with flavour. The barramundi, in particular, is buttery and delicious. We're served sweet potato chips with the burrito which is a welcome change from usual potato chips. We're happy to see metal straws in our margaritas instead of plastic and when we ask for a something to take our leftovers home in, we're given a BioPak container made from sugar cane pulp.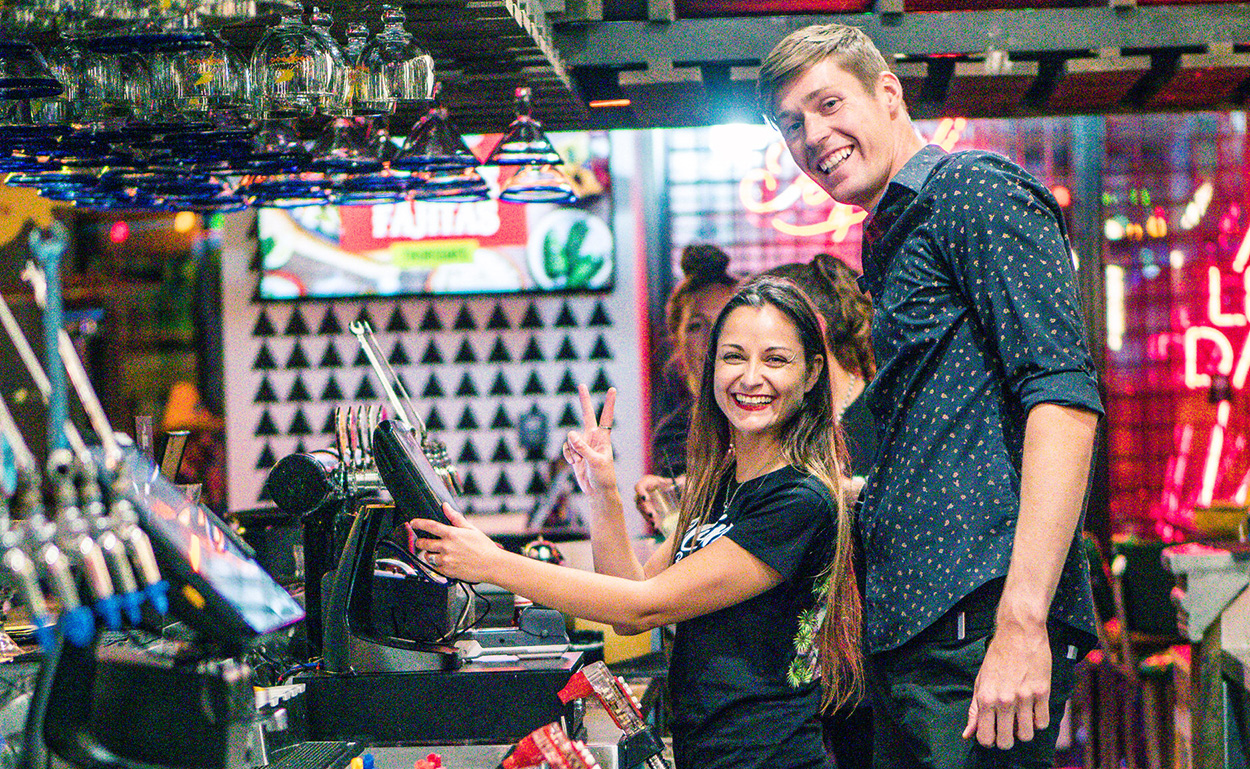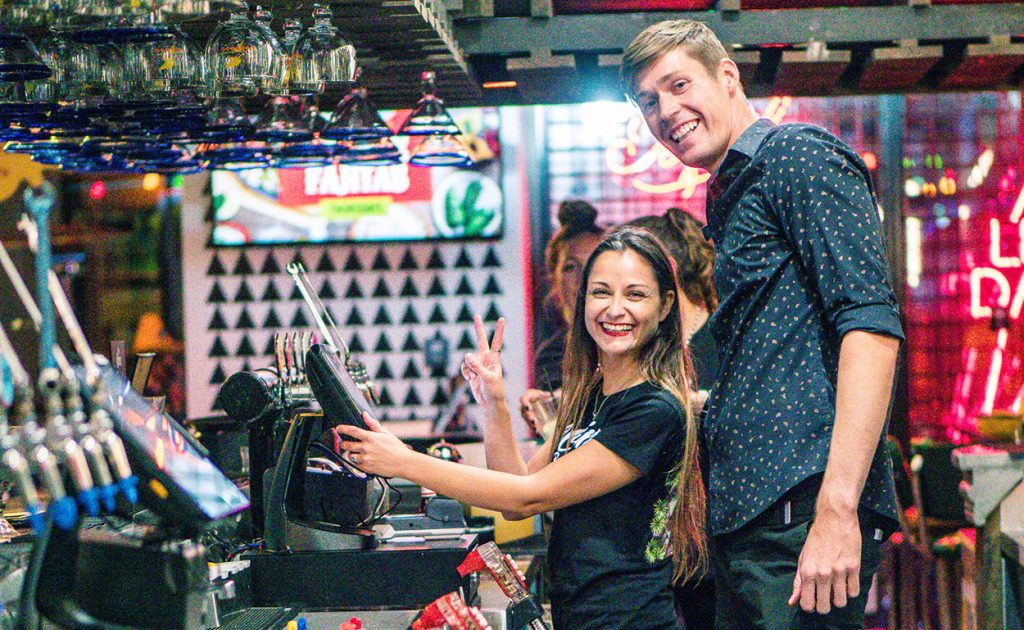 This is certainly the place to go if you're looking for an upbeat party vibe and generous serves of high-quality Tex-Mex food. And, if you happen to be there on the last Thursday of the month, you'll discover you're in for an extra treat with the recent introduction of 'Loteria'.
Loteria is a bit like bingo but uses quirky Mexican images on a deck of cards instead of numbers. The first player to stamp off a consecutive set of pictures and shout out "Loteria" wins a prize such as a restaurant voucher, bottle of Jose Cuervo or limited-edition El Camino t-shirt. Loteria bookings are essential and can be made here.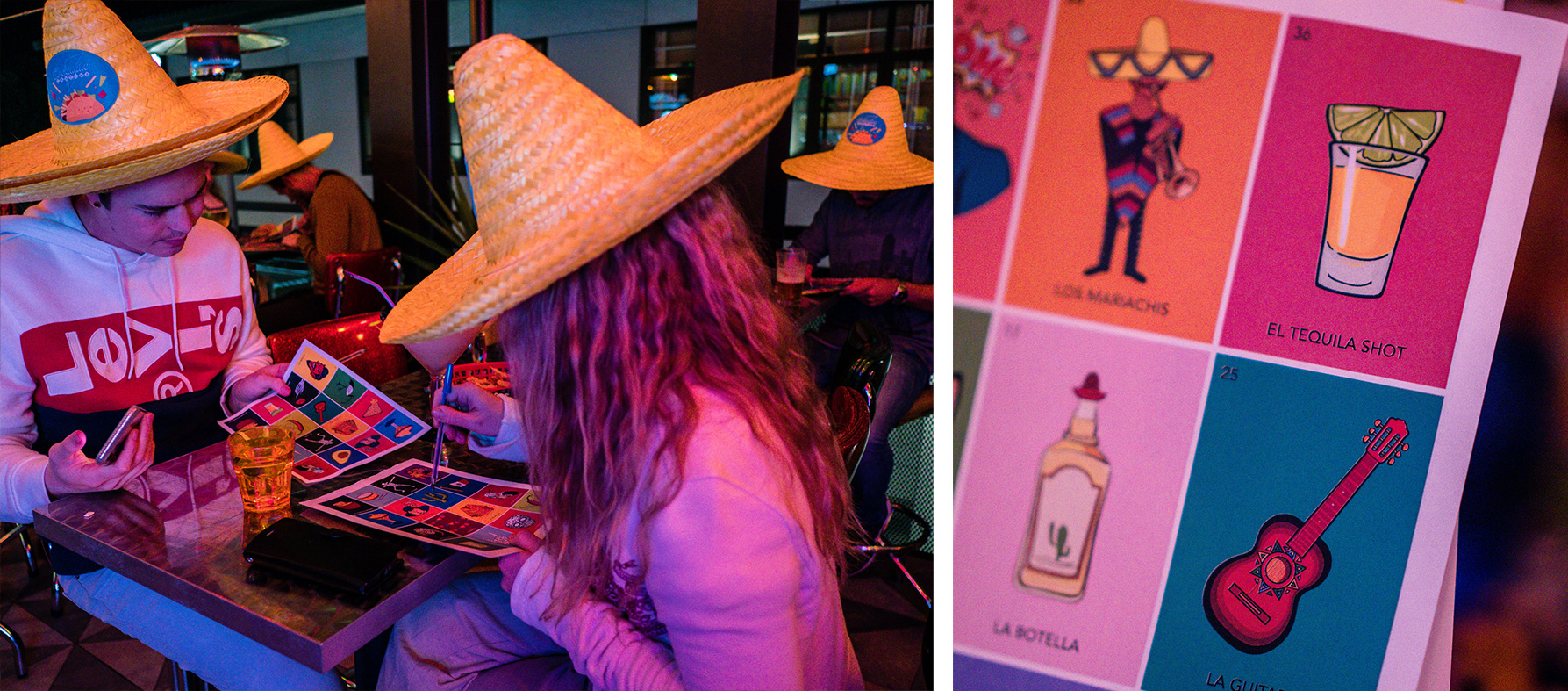 Loteria takes place on the last Thursday of the month
El Camino Cantina is the perfect spot to celebrate with friends and family or for a mid-week date night. It's a welcome addition to Byron Bay's top-notch restaurant and bar scene.
El Camino Cantina is at 108-114 Jonson Street, Byron Bay
Instagram: @elcaminocantina