TALLN Bakehouse: Sourdough, School and Starting a Business
North Coast siblings Lucy, Lochie, and Noah Trease, have turned their love of baking into the ultimate after-school job. TALLN Bakehouse launched less than two months ago but the Alstonville students have already been inundated with orders. Coastbeat caught up with the Trease trio to chat sourdough, school, and starting a business.
When COVID-19 restrictions were imposed and Lucy, Lochie and Noah Trease began doing school work from home, they decided to attempt a new challenge. Once the day's assignments were complete, they assembled in the kitchen, determined to bake the perfect loaf of sourdough bread. Their afternoon activity began as a delicious pastime but the potential for a successful micro bakery soon became clear: TALLN Bakehouse was born.
"TALLN is the first initial of our names plus mum and dad, Toni and Andy," Lucy explains. "Dad has been making sourdough for a few years, so he got us started."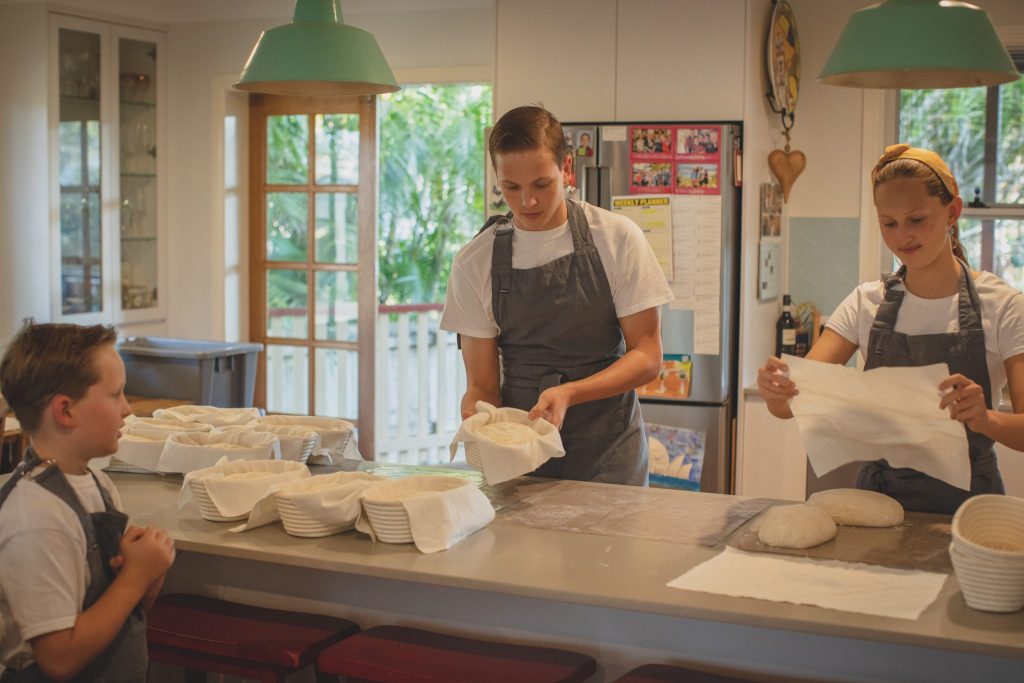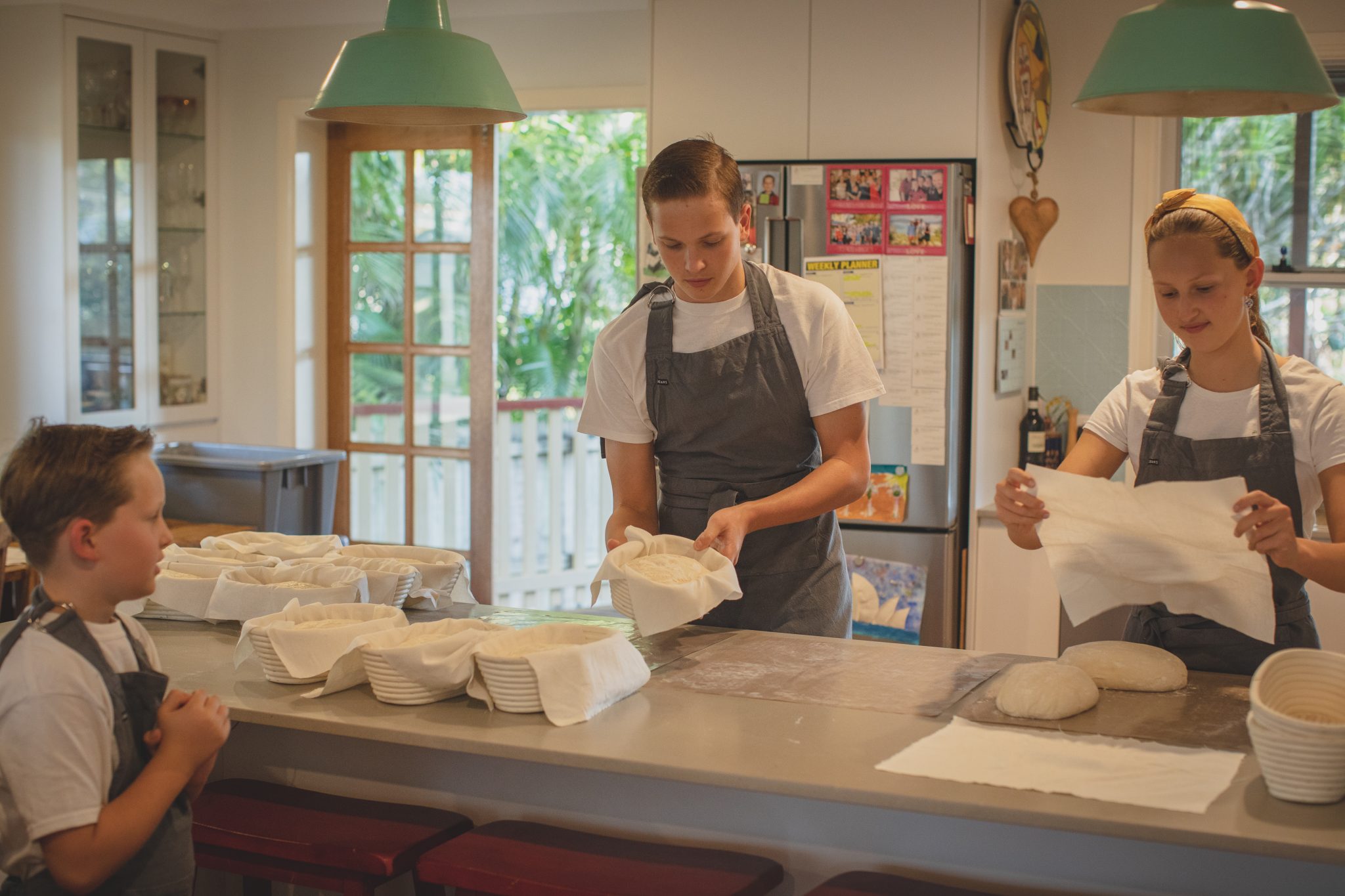 From their home in Alstonville, the Trease trio now prepare, bake and sell delicious golden loaves as well as sourdough pizza bases. They take orders via Instagram, Facebook and email then spend a few afternoons each week working together in the kitchen to keep their customers satisfied.
"We fell into our roles as we realised what we were good at," Lucy says. "Lochie is way better at mixing and Noah is very good at feeding the sourdough starter and keeping it alive. We take turns flipping and folding the dough."
Watching them in action, it's clear they know what they're doing. Lucy, Lochie and Noah move with confidence and competence, removing dough from bannetons, scoring the loaves then carefully placing them in their brand new Rofco oven at 220 degrees Celsius.
"We used to bake in the regular oven, and it took an hour to cook two loaves," Noah says. "Now we can cook 12 in 45 minutes!"
The oven was made in Belgium and proved to be an expensive but necessary investment. The Treases tried to source one second-hand but learnt there are very few available.
"These ovens are for life; no one re-sells them," Lochie explains. "We're in a bit of debt but it's made everything so much easier. We finish well before midnight now!"
It took a few months of trial and error before the Treases were ready to start selling their loaves and dough. During that stage, friends and family were more than happy to volunteer their taste buds and tummies as Lucy, Lochie and Noah experimented with different ingredients, baking times and techniques.
"Getting the product right was one of the biggest challenges," Lucy reflects. "There were a few weeks where we had so many orders and some of the loaves flopped. We had to re-do them in the middle of the night."
"We've picked up lots of tips and tricks," Lochie adds. "We spray the loaves with water which creates steam in the oven and makes the crust crunchy while the inside stays soft."
Lucy, Lochie and Noah have navigated many of the common small business obstacles with aplomb. Developing a centralised ordering system, preparing for health inspections and devising a marketing strategy are some of the new skills they've acquired. Their parents are happy to help when needed but let them take the lead. The Treases dream of one day having their own premises and say they'd love to employ their friends. Their sourdough loaves have been popular at school, but some don't make it home. 
Shopping in the Heart of
Coffs Harbour
"I delivered a loaf to my friend and it was supposed to be for his family but during the day he just ripped it apart and ate the whole thing!" Lochie laughs.
Who can blame him? TALLN Bakehouse has discovered the recipe for success.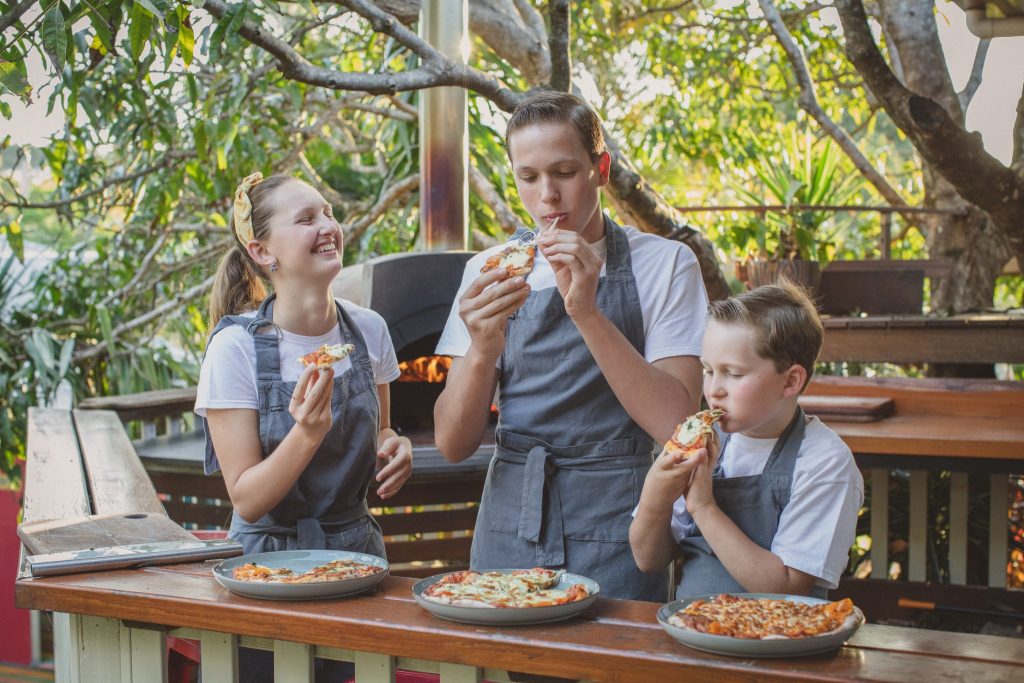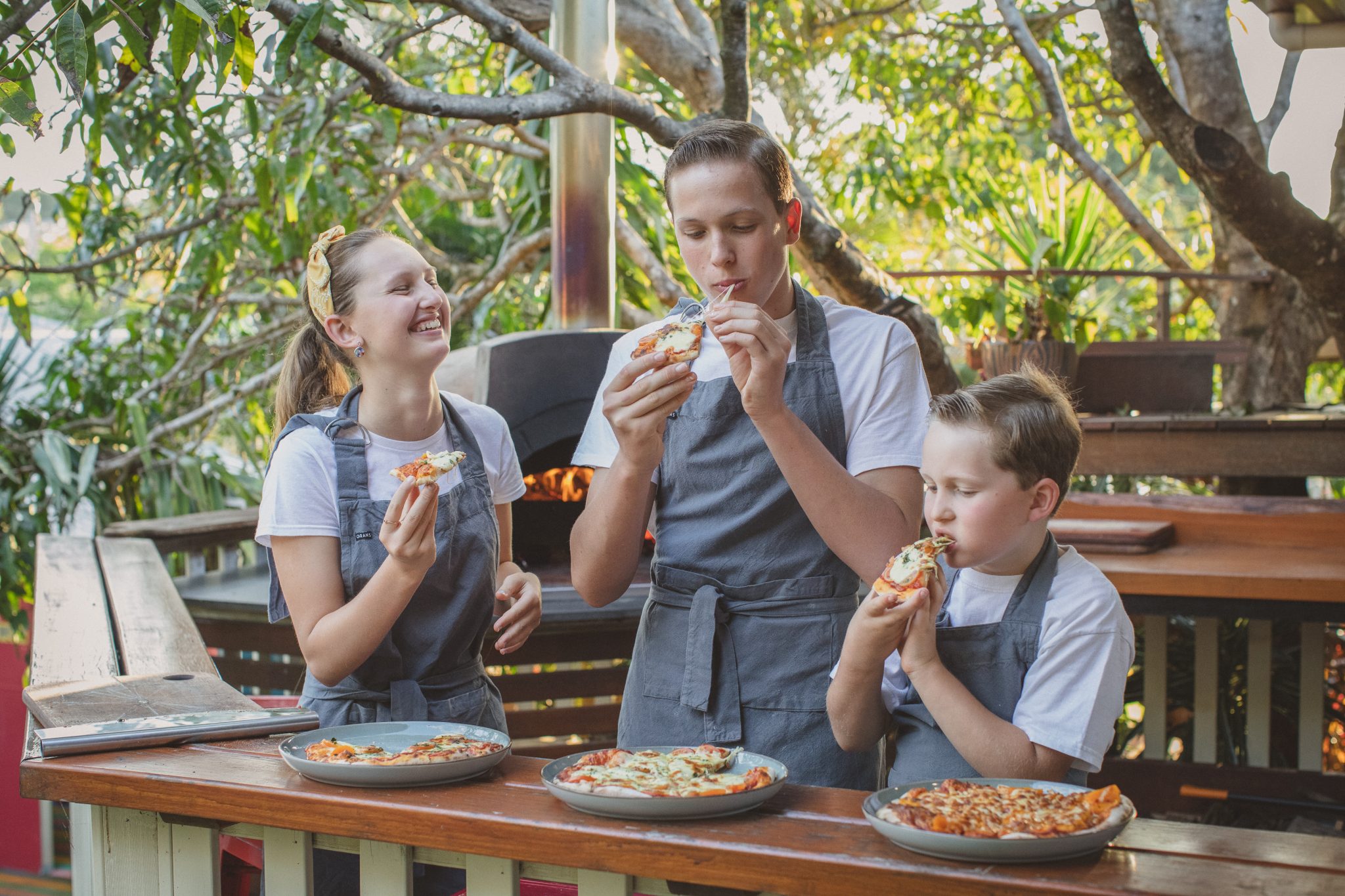 Follow TALLN Bakehouse on Instagram and Facebook.
Read about the Woolgoolga couple bottling their passion here.
Latest Posts