Take the road less travelled on some of the coast's best secluded walking tracks
We know that time spent nature is good for our bodies and minds. A recent study from Griffith University even put a dollar value on the impact national parks have on mental health! In the current climate of ever-changing COVID restrictions, we recommend you:  
Stay local. The firm advice from health authorities is to avoid unnecessary travel and stick to walking tracks close to home which helps avoid interaction with others.
Keep it small. Don't organise a large group of friends or family.
Practise good hygiene and make sure you maintain 1.5m of physical distance from others around you.  
Don't go if you're feeling unwell – it's safer for everyone if you stay at home. 
The NSW National Parks says where possible, walking tracks and low-traffic open spaces will stay open so the local community can exercise. Some popular sites will likely be closed, so head to quieter tracks nearby. National Parks and Wildlife Service Officers and NSW Police will be patrolling national parks to make sure visitors are complying with regulations. If a national park or other public space is too crowded to practice social distancing, it's your responsibility to leave the area. With those conditions in mind, check out some of Coastbeat's favourite secluded walking tracks of the north and mid north coast.
Three Sisters Walking Track – Broken Head
The reserve is just 4 kilometres south of Byron Bay. Follow the coast road and turn into Broken Head Reserve Road. The Three Sisters walking track – 1.6km return and 30-45 minutes long – takes you through the rainforest and along a scenic cliff top. The views are incredible – a stunning panorama of secluded beaches, rocky coves and dense rainforest. Don't forget to take the time to learn about the Aboriginal story behind the Three Sisters.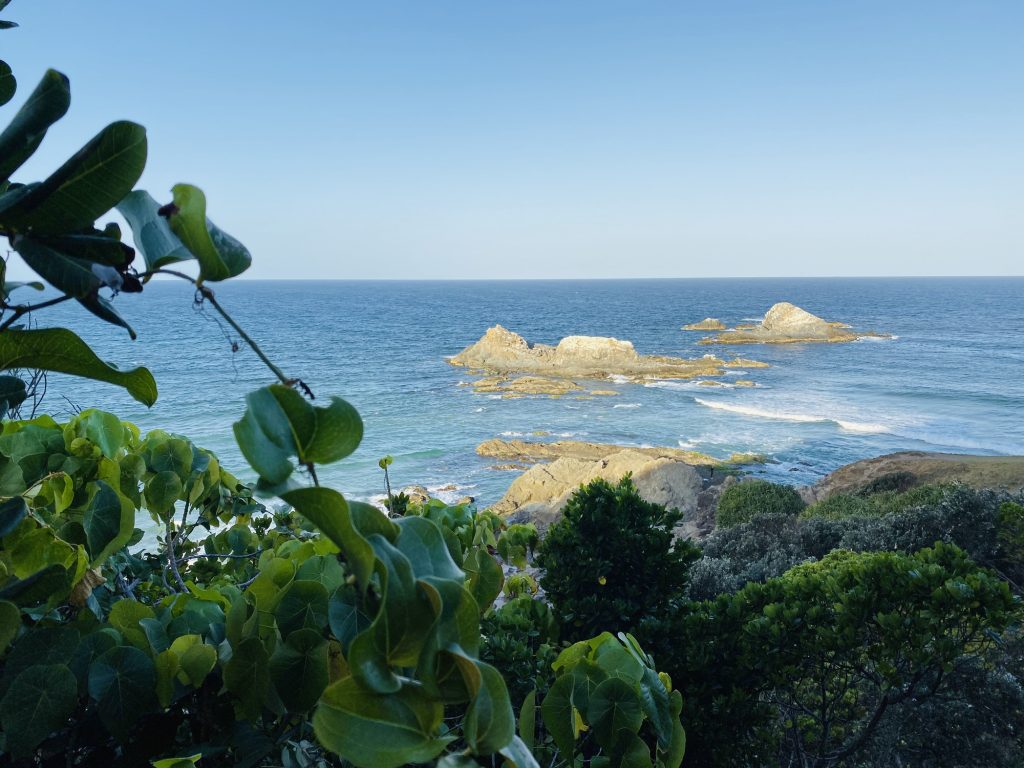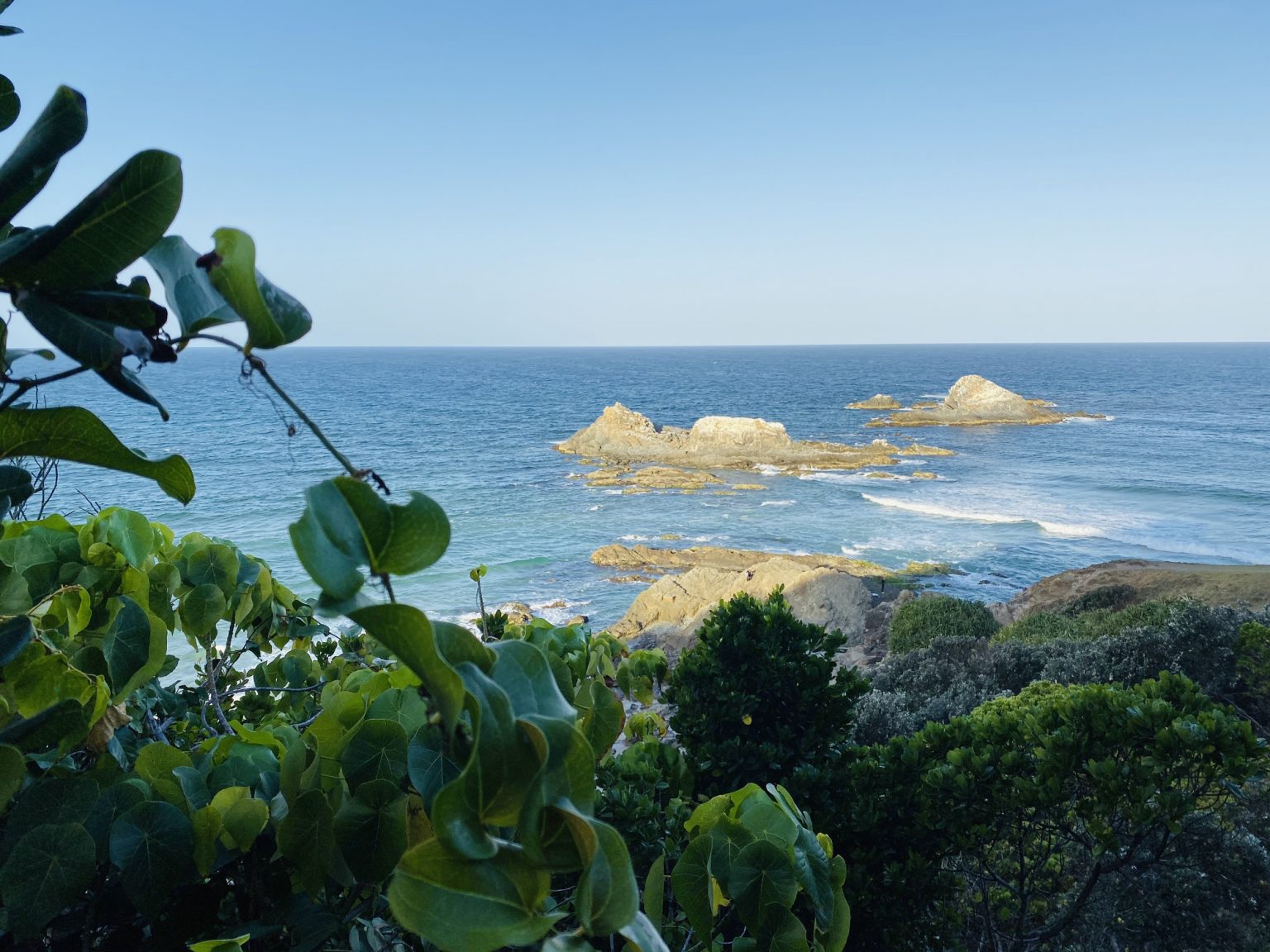 Goanna Headland – Evans Head
Venture along this 7.6km return walking track through the heath following the coastline. The Goanna Headland walk in the Dirawong Reserve will take you through scrub, across rocks and rock pools, onto pebbly and sandy beaches and up to the headland. It's a special site for the local Bundjalung people who believe the Dirawong (a goanna) is the Creator Being who taught the people various aspects of Aboriginal culture and customs.
Solitary Islands Coastal Walk – Red Rock to Sawtell
Don't worry, we're not suggesting you set off on a three-day hike and cover this 60km stretch of golden beaches, rocky headlands, lush rainforest and charming villages in one go! Rather, pick one of the many access points to the Solitary Islands Coastal Walk and focus on the trail closest to your home. As well as appreciating the picturesque landscapes and local wildlife, be sure to seek out the indigenous and maritime history of your area.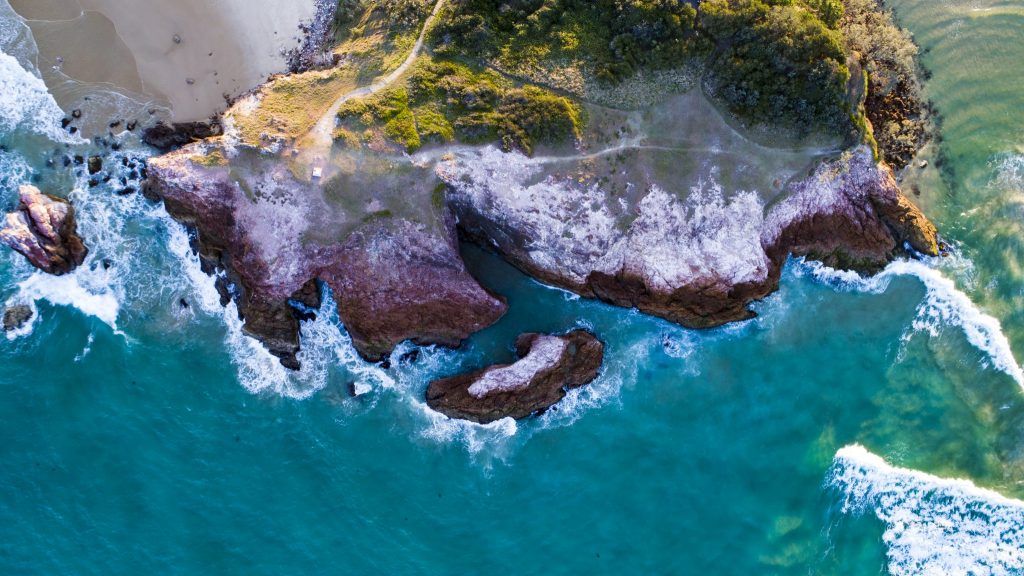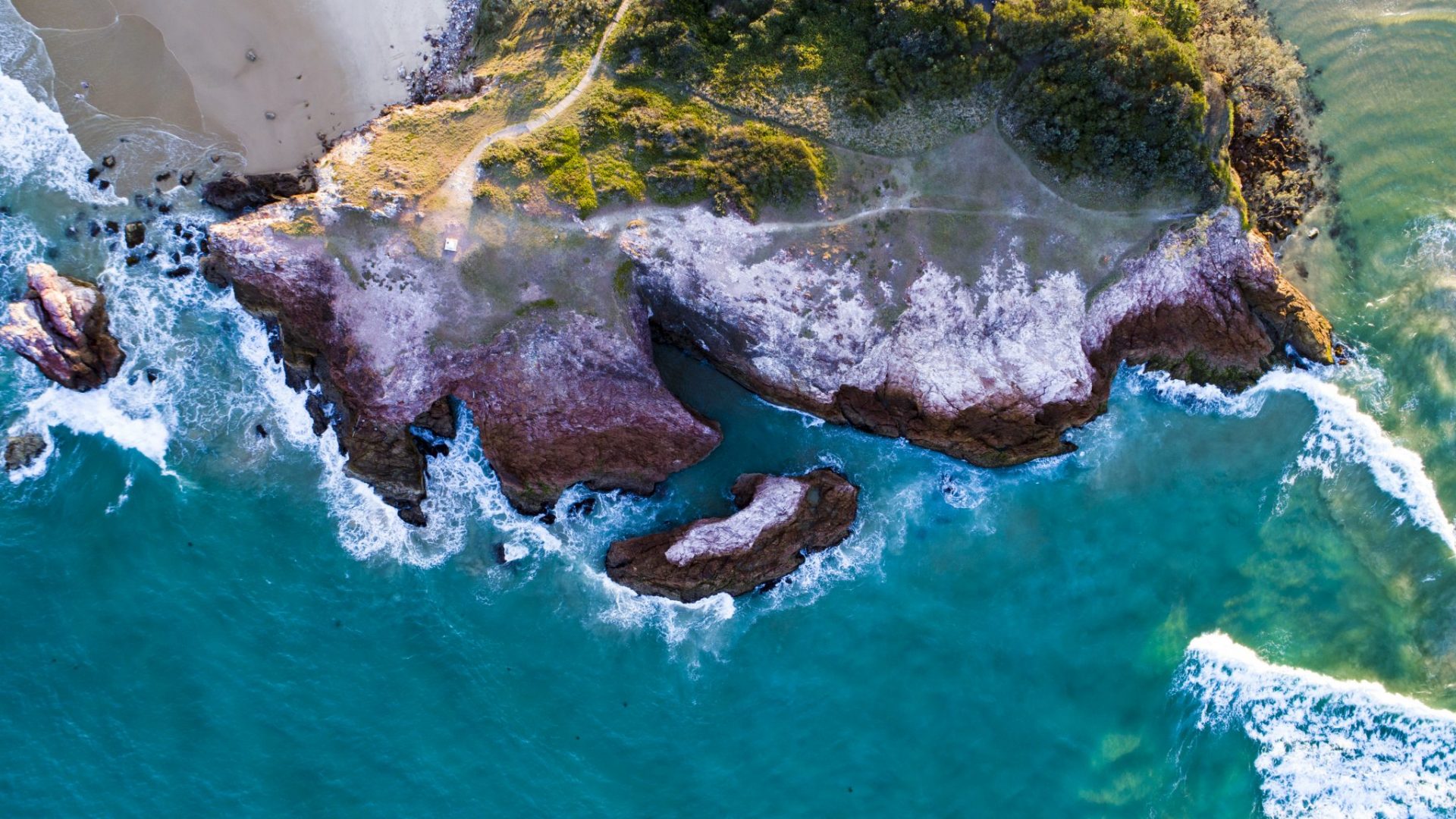 Big Hill Rainforest Walking Track – Crescent Head
You'll find the 1.4km loop Big Hill Rainforest Walking Track in the northern precinct of Limeburners Creek National Park, along Point Plomer Road. It starts out at the picnic area by the beach before winding along the headland. You'll venture into rare coastal rainforest and meander through low heath vegetation as well. If you're in the rainforest around sunset, be sure to keep an eye out for microbats flying overhead!
Jack Perkins Walking Track – South West Rocks
If you want some of the best views in Hat Head National Park, take a walk along the short Jack Perkins track. It's a downhill/uphill path that takes you through whispering she-oaks, rainforest and heathland. It should take between 30 minutes and an hour, depending on whether or not you take a dip before you turn around. Oh, and don't forget your binoculars as you may spot whales or a glossy black cockatoo with red wing tips!
Booti Hill and Wallis Lake walking track – Forster
If you're feeling adventurous and want a combination of bush, beach and lake, then tackle all or a portion of the 7.3km Booti Hill and Wallis Lake walking track. Starting at The Ruins campground (Elizabeth Beach and Sunset picnic area are alternate approaches), up the northern side of Booti Hill, through the rainforest and onto the ridge-crest above Lindemans Cove. The last 3.5km follows the shores of Wallis Lake. There are plenty of places to stop and opportunities to swim. Be prepared to dig deep as there are short but steep climbs in some sections.


Remember, if you're keen to get out on one of these tracks, it must be with the primary purpose of exercising. Most playgrounds, picnic and barbeque areas, car parks and even toilet blocks will be closed so best to get there on foot, carry water and snacks and keep those legs moving. Happy hiking!
Dreaming of a camping trip once travel restrictions are lifted? Check out some of Coastbeat's favourite local destinations.