Take a Look at the New Woolgoolga Surf Life Saving Club
Anticipation is building as the Woolgoola Surf Life Saving Club prepares to open its new club house. The $4 million facility includes storage spaces for surf rescue equipment, a patrol room, first aid room, training rooms, a kitchen and gym for members as well as a function room and a public cafe. Coastbeat joined Club President Les Pepper for a sneak peek ahead of the grand opening on September 26.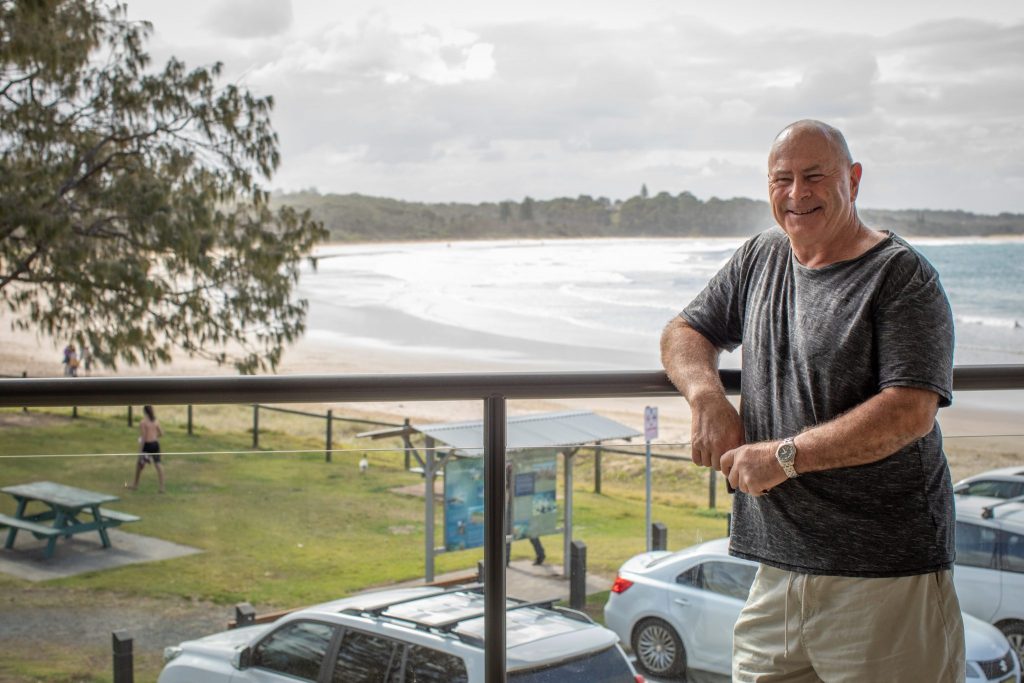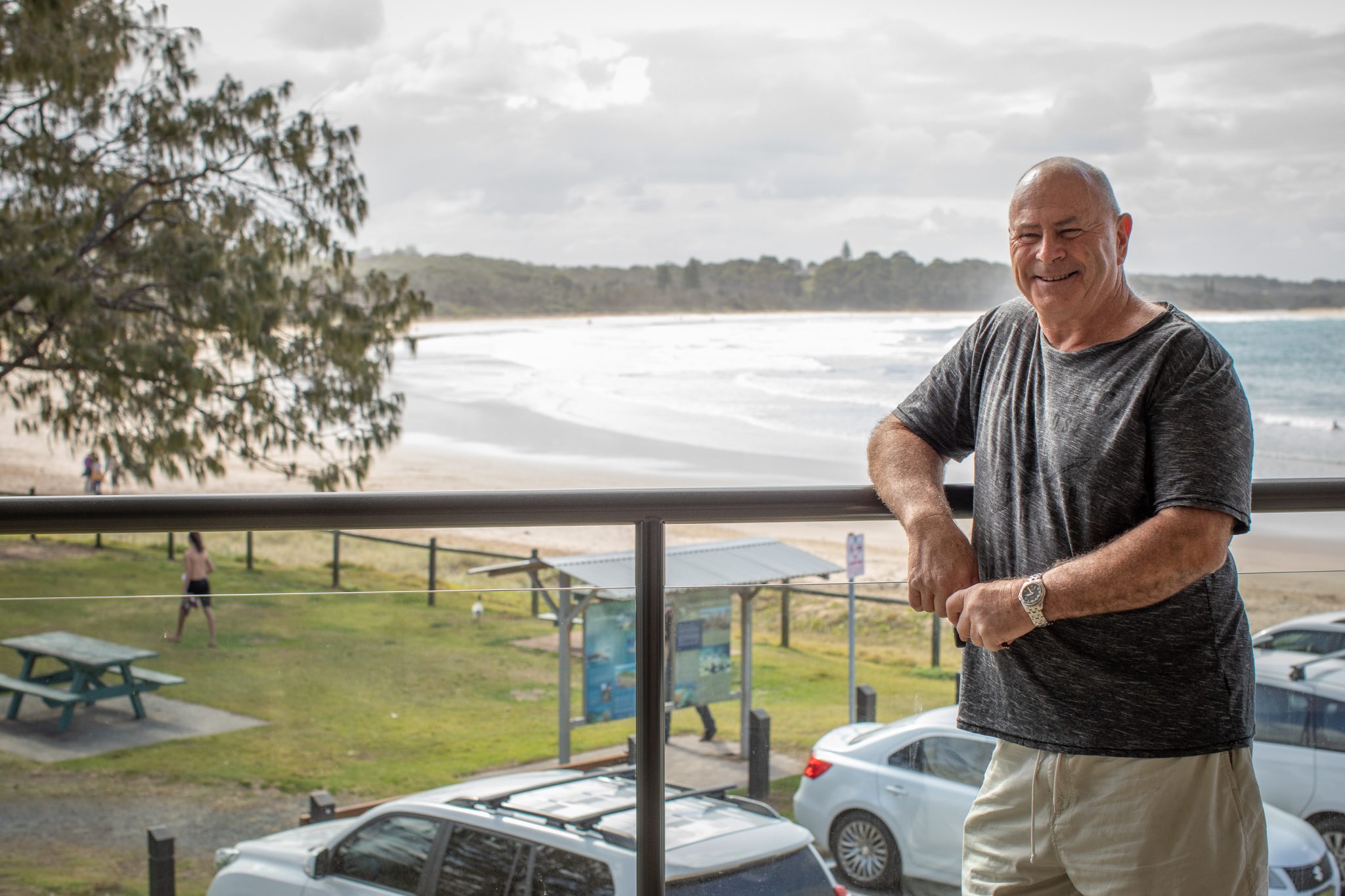 "It's been eight years in the making but I'm really pleased with the way it's turned out," says Woolgoolga Surf Life Saving Club President Les Pepper as he gazes at the new club house with pride. "I didn't do it for a pat on the back – the club really needed this."
Established in 1932, the Woolgoolga Surf Life Saving Club has spent more than 65 years in a building on the town's main beach. Les had been aware of the need for a new club house for years but struggled to find anyone willing to take on such a massive project. In 2012, he put his own hand up.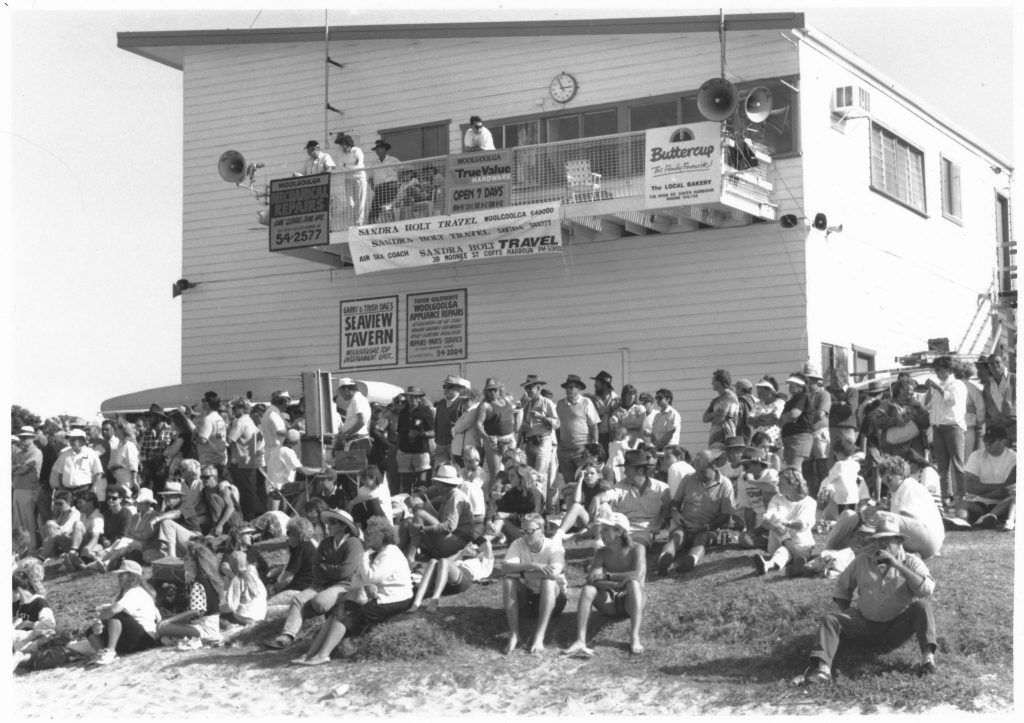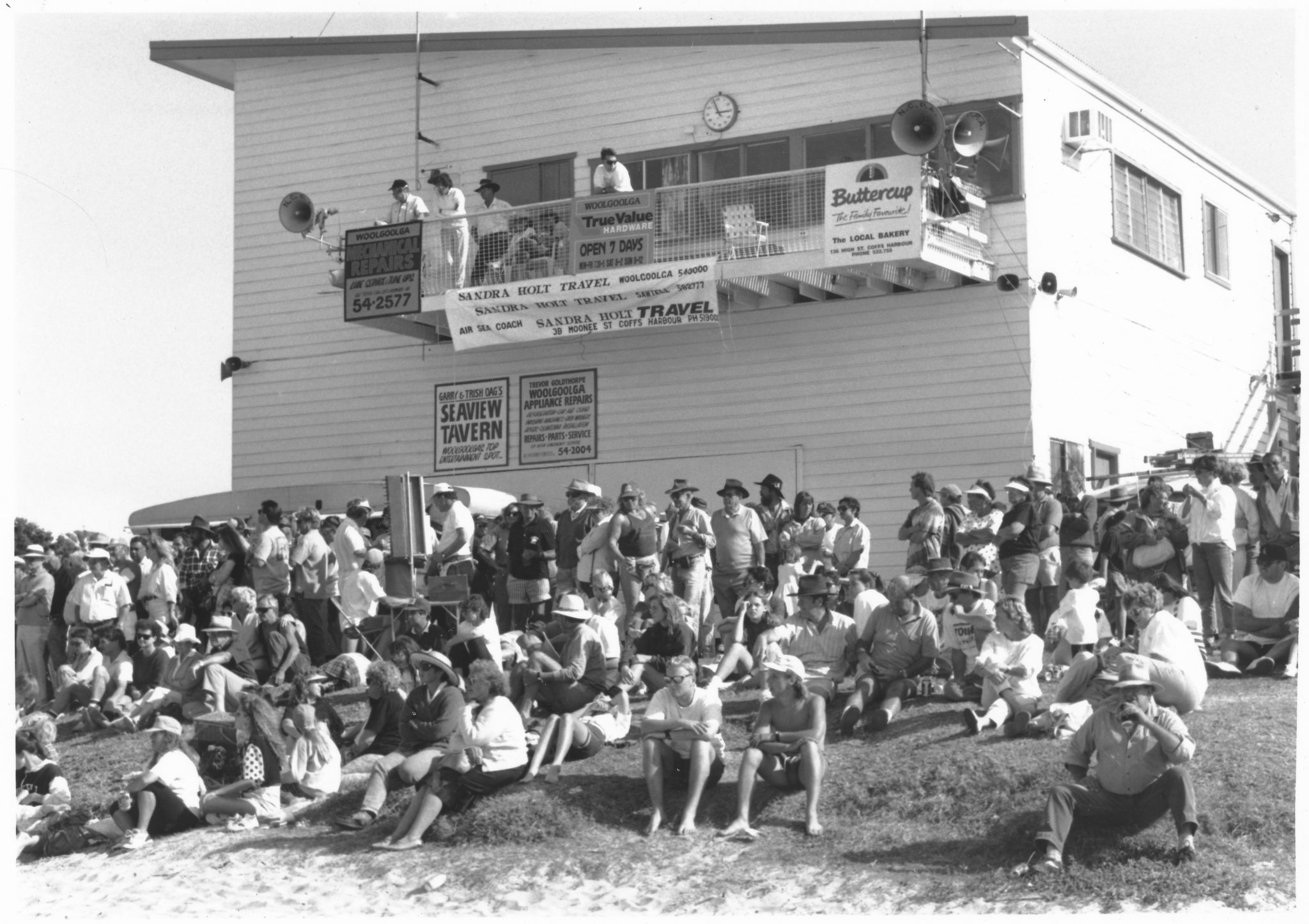 "I've been in the club for 30 odd years and decided it was time to make it happen," Les recalls. "I organised a committee and we got to work."
Collaborating with architect Frank Scahill and builder Jim Philippidis, Les planned a state-of-the-art facility designed to meet the club's current and future needs. No expense was spared and the meticulous attention to detail is obvious. While construction took just over a year, Les spent seven years securing the funding.
"The original costing for this building was $2.8 million but it ended up at close to $4 million," Les explains. "We lobbied Federal, State and Local Governments and received a contribution from Surf Life Saving New South Wales, too."
The club's rich history has been incorporated into the new facility at the southern end of main beach. There's a surf boat mounted on the wall in the function room, oars lined with glass serve as shelves in the bar and a digital honour board lists club champions. Other pieces of memorabilia have been restored and put on display in an effort to link the past with the present.
While primarily for surf club members, the function room, commercial kitchen and bar will be available for weddings, conferences and some community events such as high school formals. Without the limitations of COVID-19 restrictions, the room holds 220 people. The club is currently seeking expressions of interest from people wanting to lease the ground floor kiosk/cafe.
"It's basically a walk up start for a business," Les says. "They'll be able to operate anytime between 6am and 6pm and diners will enjoy beachfront views."
Beach patrols will continue in the same spot and a temporary tent will be put up so volunteer surf life savers can monitor swimmers between the red and yellow flags. Les says the Coffs Harbour City Council plans to construct a more permanent structure in the coming months. The fate of the old club house has been sealed: it will soon be demolished to make way for more public green space. Les admits it will be sad to see it go but emphasises the importance of making way for progress. He sees the new facility as a boost for both the surf life saving club and the wider community.
"I think we'll attract a lot of new members and it will also provide an impressive venue for functions and events."
The grand opening will take place on September 26 and NSW Deputy Premier John Barilaro will be in attendance. He'll be joined by the Federal Member for Page Kevin Hogan and both the CEO and President of Surf Life Saving New South Wales.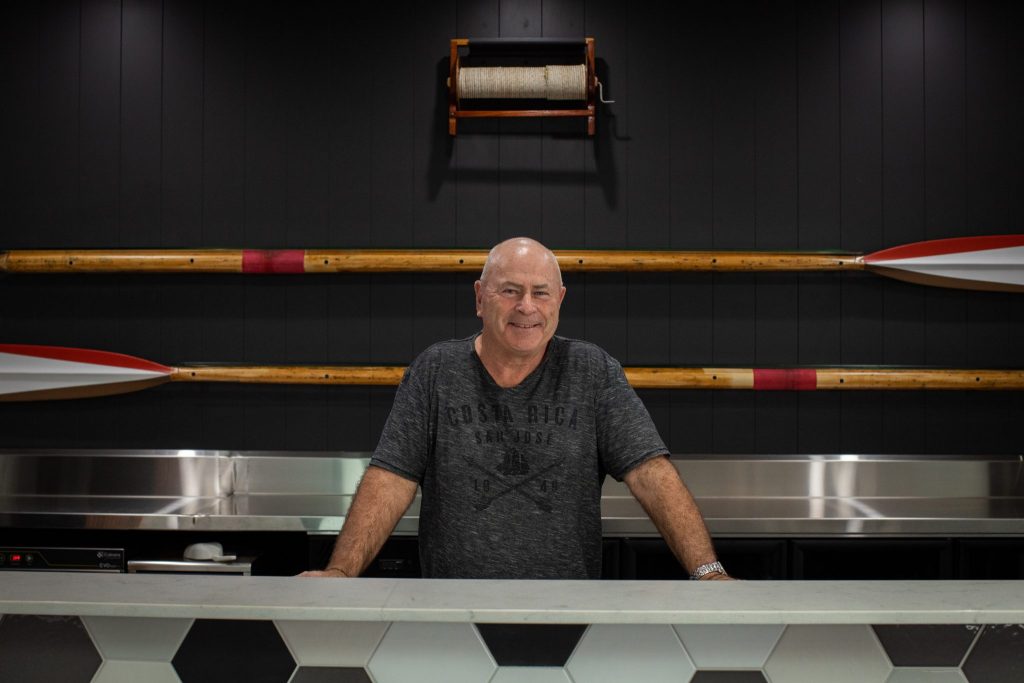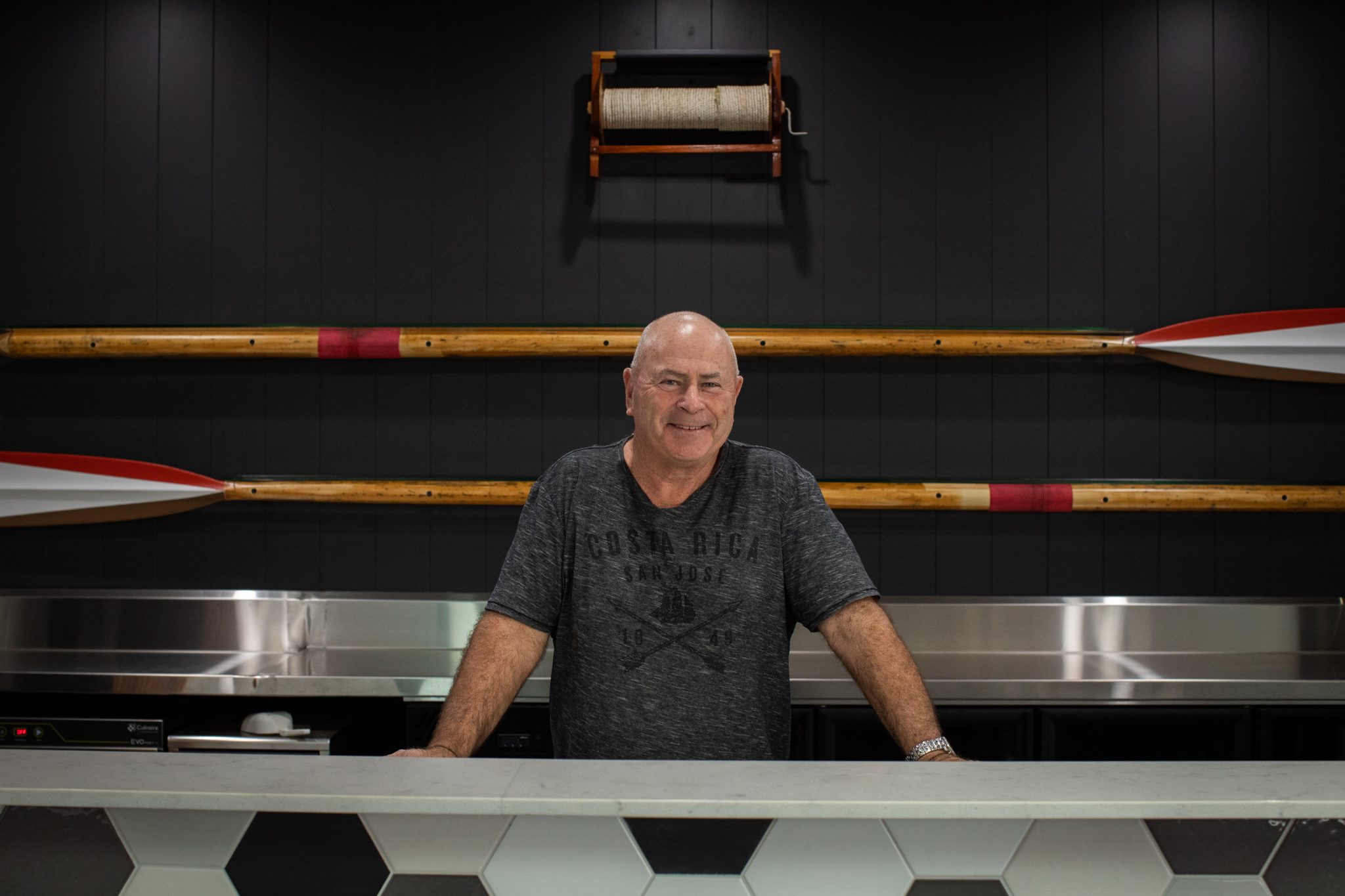 Keep up to date with events at the Woolgoolga Surf Life Saving Club here.
---
Why not spend a weekend exploring Woolgoolga? Check out our guide here.
Shopping in the Heart of
Coffs Harbour