Take a Hike – A guide from Kathmandu on what to pack and the best hikes nearby
We chat with one of the team from Kathmandu at Coffs Central on the must-have items to pack for exciting adventures in the great outdoors.
Hopefully, it won't be long before we're permitted to venture further from home to enjoy the beauty our National Parks, State Forests and nature reserves have on offer, not only in NSW but across the country. The indefinite overseas travel ban means that there's no better time to experience the wide-open spaces and stunning landscapes of Australia.
Kathmandu reopens
Like many retailers, the Kathmandu store on the Coffs Coast has been heavily impacted by COVID-19. They recently reopened after a five-week closure and look forward to decking customers out in the high-quality travel and adventure gear the brand is renowned for. Kathmandu has been doing just that for 30 years. Travel, they believe, begins when you pack your bag.
Not surprisingly, Kathmandu's online sales were up across April. However, nothing beats chatting to an expert in person if you're seeking advice on the ideal jacket for a coastal winter, or should you have a hiking trip or skiing adventure planned for later in the year. The Kathmandu crew have been busy unpacking boxes upon boxes of new stock, and they're ready to kit you out!
We caught up with local staff member Annelies on the must-have items and learn where to head for great hiking once National Parks reopen. Annelies is a keen hiker with multi-day hikes her favourite and the Green Gully track in the Oxley Wild Rivers National Park tops the list.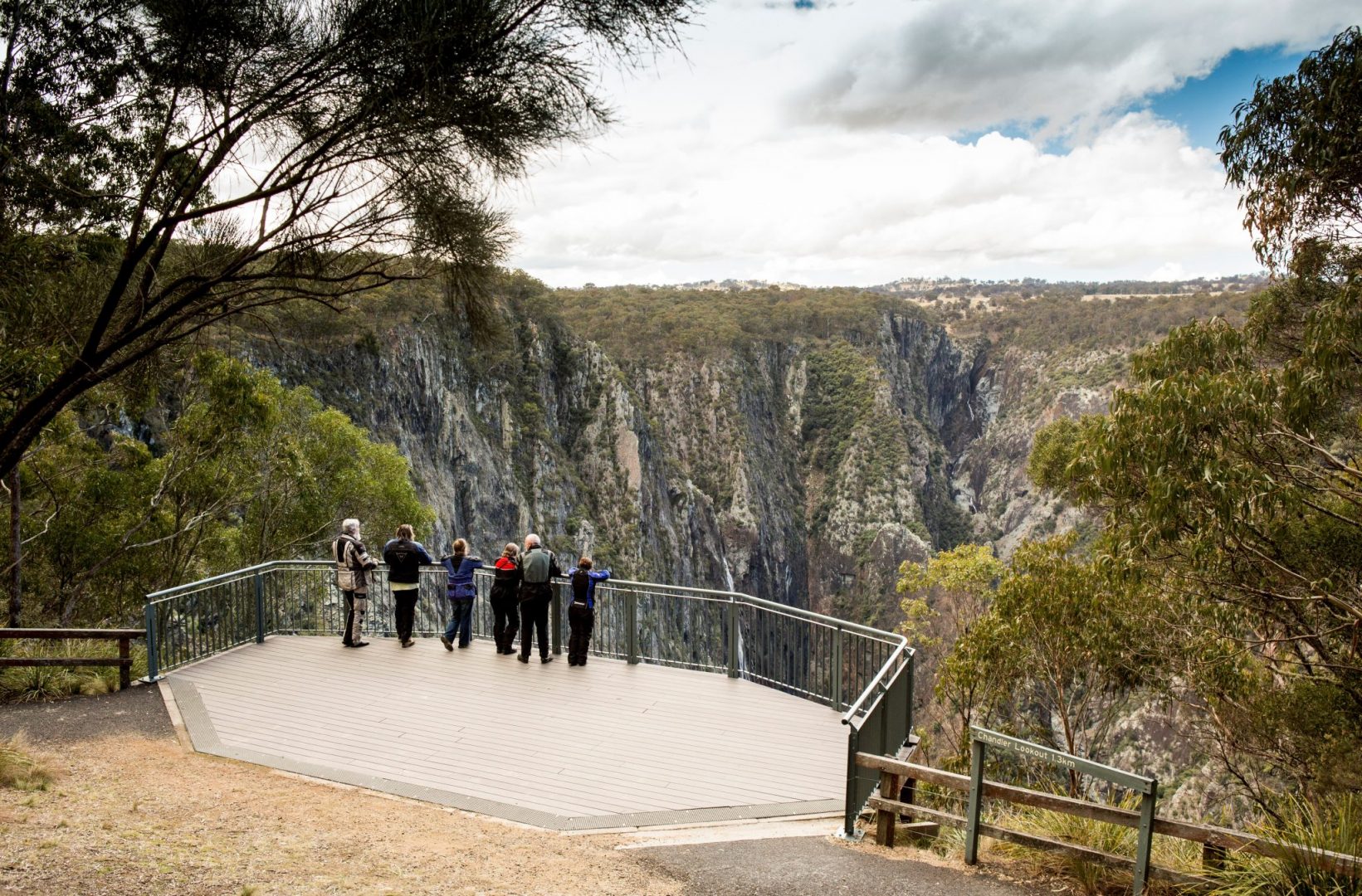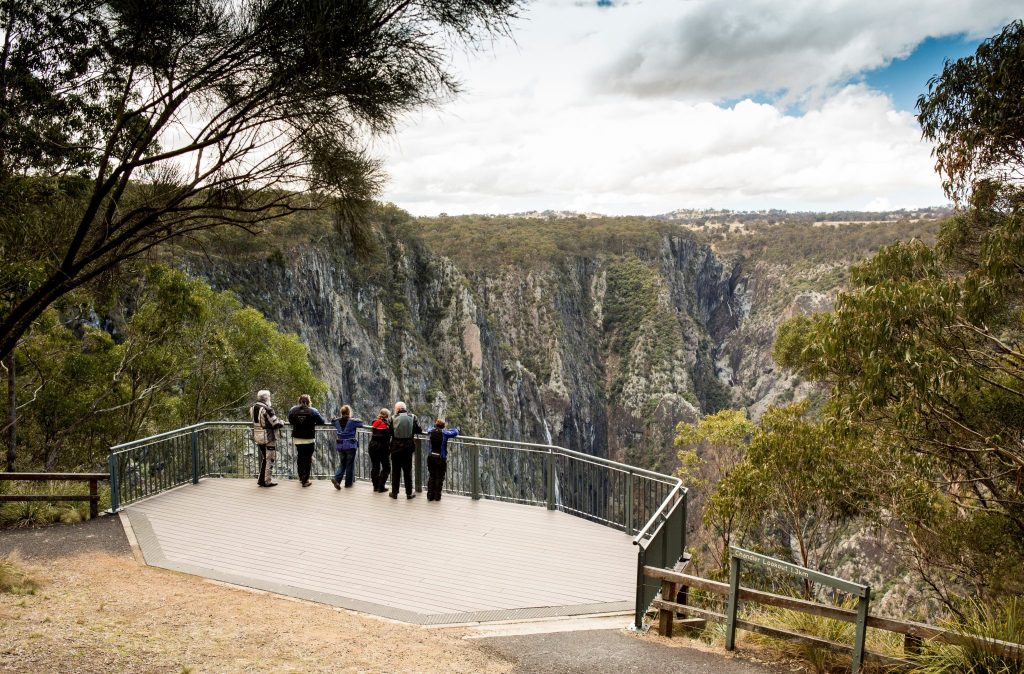 Great hiking
The Green Gully Track
This is a 65km award-winning hike and the only hut-to-hut multi-day walk in NSW. It is located approximately three hours west of the coast (Port and Kempsey), near the town of Walcha.
This hike is considered one of the best in the state and takes hikers deep into one of the largest gorge systems in NSW. The track was heavily impacted by the 2019/2020 bushfires, but the habitat is recovering.
Annelies loves that every day of the hike offers a different landscape. "You go from being up on the ridge before moving through savannah bushland then, as you descend into the gully, grass trees scatter the hillside. And in the gully itself, you come across crystal clear mountain streams. It's an amazing hike." Along the route, hikers stay in refurbished historical huts that were formerly used for cattle droving.
Read the Coastbeat article on The Green Gully Track here.
Day Hiking in Cathedral Rock National Park
When it comes to a hike closer to home, Annelies recommends Cathedral Rock National Park. "The hiking here is fantastic." This park, located to the west of Dorrigo, near Ebor is on the New England Tablelands.
Once reopened, why not head off for some camping, hiking and captivating scenic views? Annelies describes this 2-3-hour hike as moderate to difficult. She adds that there are chains to help people make their way over the last few big boulders. 
New Zealand
New Zealand is shaping up to be the first overseas destination accessible to Aussies. The island nation also happens to be home to some of the most breathtaking landscapes in the world. No wonder it's been the chosen location for many epic films.
Annelies had done a lot of hiking in New Zealand and highly recommends the five-day Abel Tasman Hike which hugs the beautiful coastline as well as the hike up to Mueller Hut in Mount Cook National Park.
What makes hiking so appealing?
For Annelies it's about the challenge of having a go at the hike itself and being away from the pressure of everyday life; there are no distractions and the goal is simply to keep walking. She also loves that hiking presents the opportunity to completely immerse yourself in nature.
What to pack?
For those keen to try a multi-day hike for the first time, Annelies suggests this simple 'essentials' checklist.
Something to keep you warm
Something to keep you dry
Something to eat
Something to drink
Somewhere to sleep
Why being prepared is so important
"Having the right gear is crucial on a multi-day hike" she says. "If the weather turns nasty and you don't have the right equipment, it can turn into a horrible experience. You're stuck in that environment, everything is wet and often, you're cold. If that's your memory of the hike, it will take you a lot to get back on that horse."
Conversely, Annelies says, if you go out there and you're prepared, it's a wonderful experience. "Even if it's pouring outside, as long as that water isn't coming into your tent, you're set." She adds, "It's an incredible feeling to be in the middle of nowhere – just you, all snug and warm in your dry little tent surrounded by the elements."
Must-have items
Annelies shares some of her favourite Kathmandu items.
Tent – my pick is the Lansan Ultralight Tent.
Comfy shoes – opt for footwear that is good quality and comfortable to wear. It's important to wear your shoes in before setting off. I would recommend the Salomon range.
A good quality jacket – whether it's for winter on the North Coast or an adventure further afield, you can't go past Epiq Down Jackets. There's a range for men, women, boys, and girls. 
Khusi Earmuffs – in keeping with the company's commitment to the ethical creation of their apparel, we have Khusi Earmuffs (more like a headband). These are knitted by hand in Nepal and are amazing!
Moana Backpacks – Moana means 'ocean' or 'sea' and again, with a dedication to sustainability, Kathmandu has created a range of backpacks out of plastics recovered from marine and coastal environments.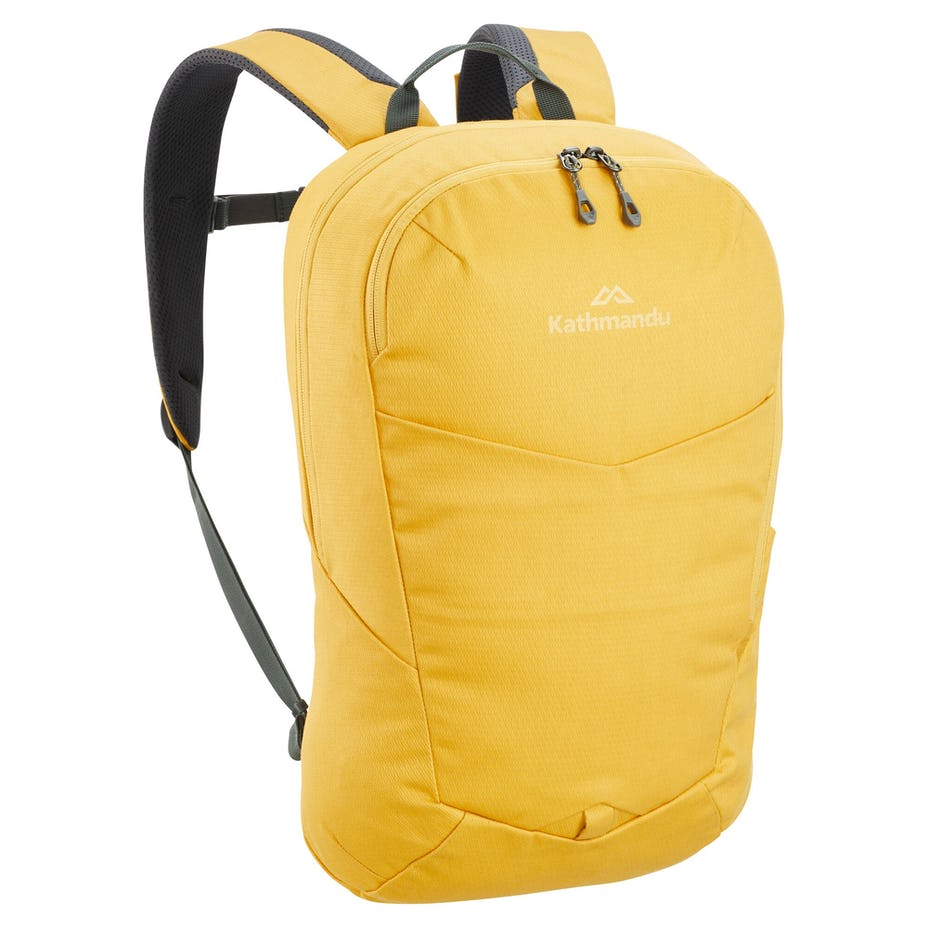 Head torch – whether camping or hiking, a good head torch is invaluable. I personally like the smaller, lightweight torches and would suggest 200 lumens or more.
Socks – I never thought I would have so much to say about socks, but our socks are fantastic! They are warm, super comfy and best of all, don't lose their elasticity.

Chat to the adventure enthusiasts at Kathmandu Coffs Central or if you don't have a store nearby, head online.
Latest Posts