SWIFF 2020: World-class cinema comes to the Coffs Coast in January
Coastbeat spoke to SWIFF 2020 festival directors, Kate Howat and David Horsley.
Film lovers unite!
From January 9th to 24th, Coffs Harbour and Bellingen will host world-class feature films, documentaries, performances and interactive screenings as part of the Screenwave International Film Festival.
What's on your summer movie list this year? An intimate depiction of the Syrian conflict? How about a burning testament to love and friendship? Perhaps it's a controversial documentary shot in Tibet? Wait, it's a southern fried Mark Twain buddy wrestling film, isn't it?
"Even if you don't know it yet – I guarantee there's something here just for you." That's a promise made by Screenwave International Film Festival (SWIFF) Co-Director Kate Howat.
While she says the festival is primarily "by film lovers, for film lovers", Kate is encouraging people who don't usually attend events like this one to step outside of their comfort zone.
"Be prepared to take a chance: strike up a conversation with someone in line, see a film from another country." But be warned, while she describes film festivals as "special" she also notes they are "seriously addictive".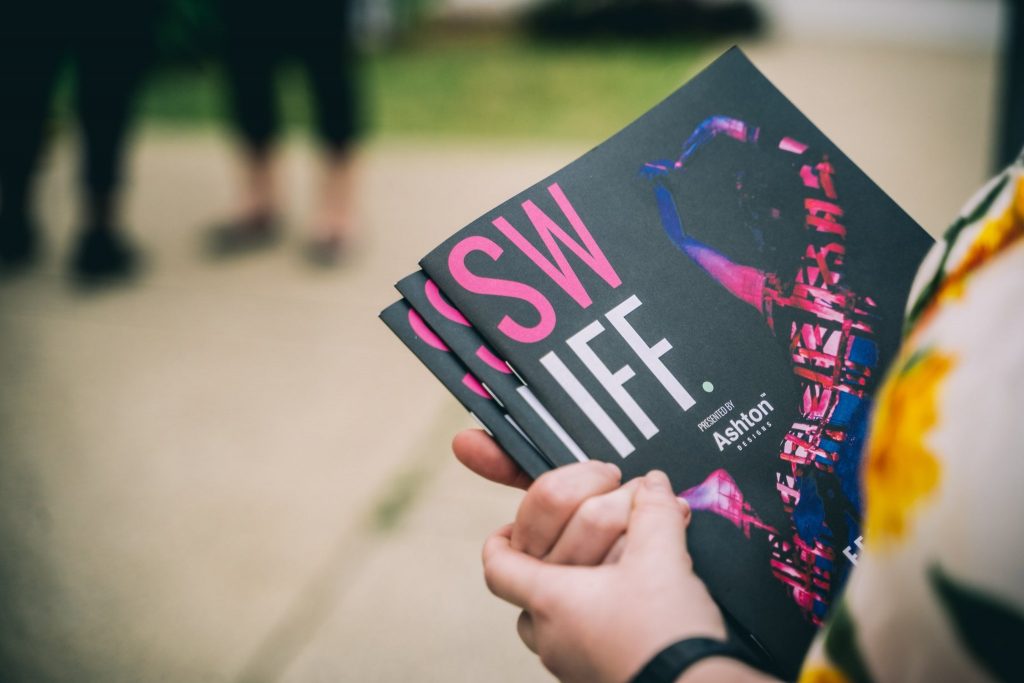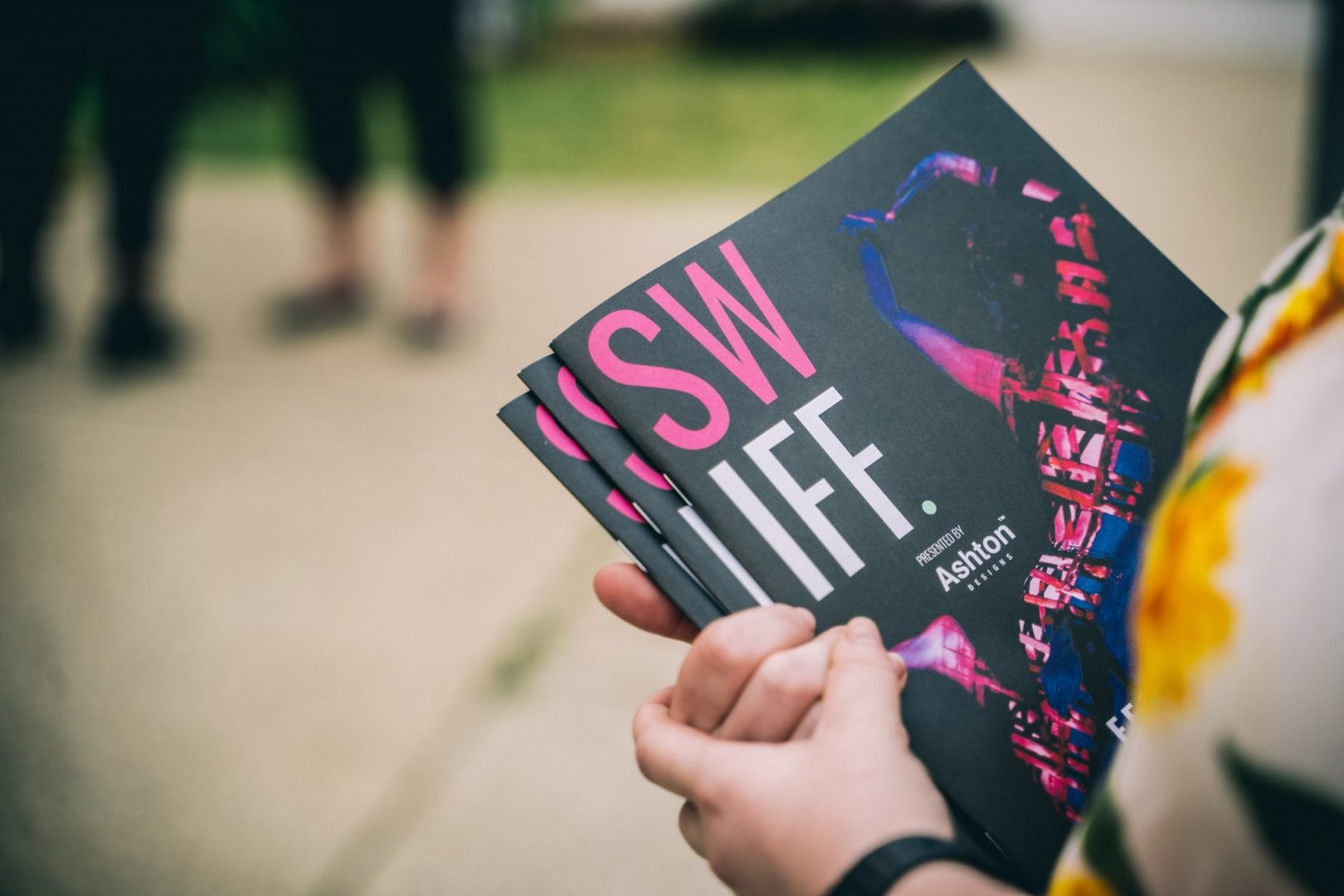 Choose from over 100 film sessions in Coffs Harbour and Bellingen through January
Now in its fifth year, SWIFF 2020 will present over 100 feature film sessions across two venues – Coffs Harbour's Jetty Memorial Theatre and the Bellingen Memorial Hall.
When it comes to film selection, David explains that he and Kate just ask themselves what they would buy a ticket to. But he says it's more complicated than simply lumping a lot of great films together in one program.
"We've broken the line-up down into themed sub-strands for easier consumption," he says. "Almost all of the films in the program are Coffs Coast big screen premieres. However, they screen once and then they're gone, which is just the nature of film festivals."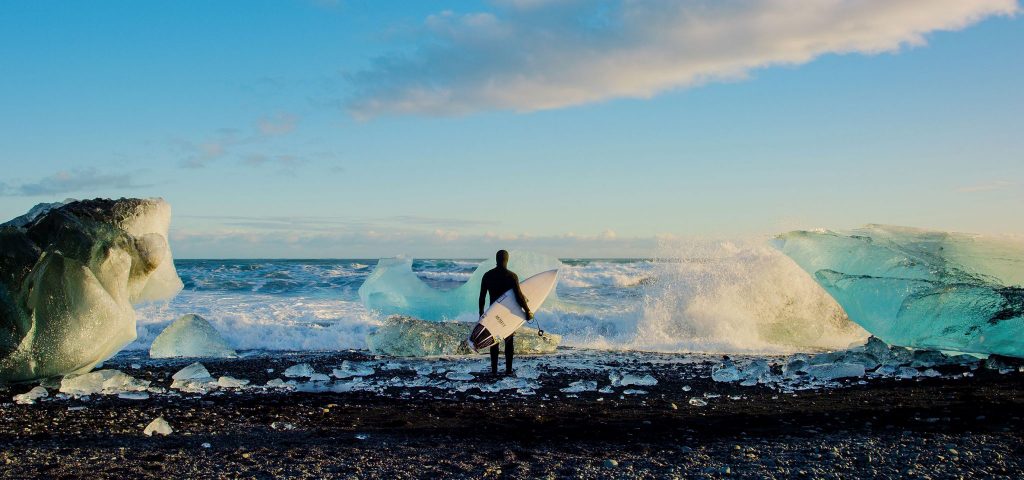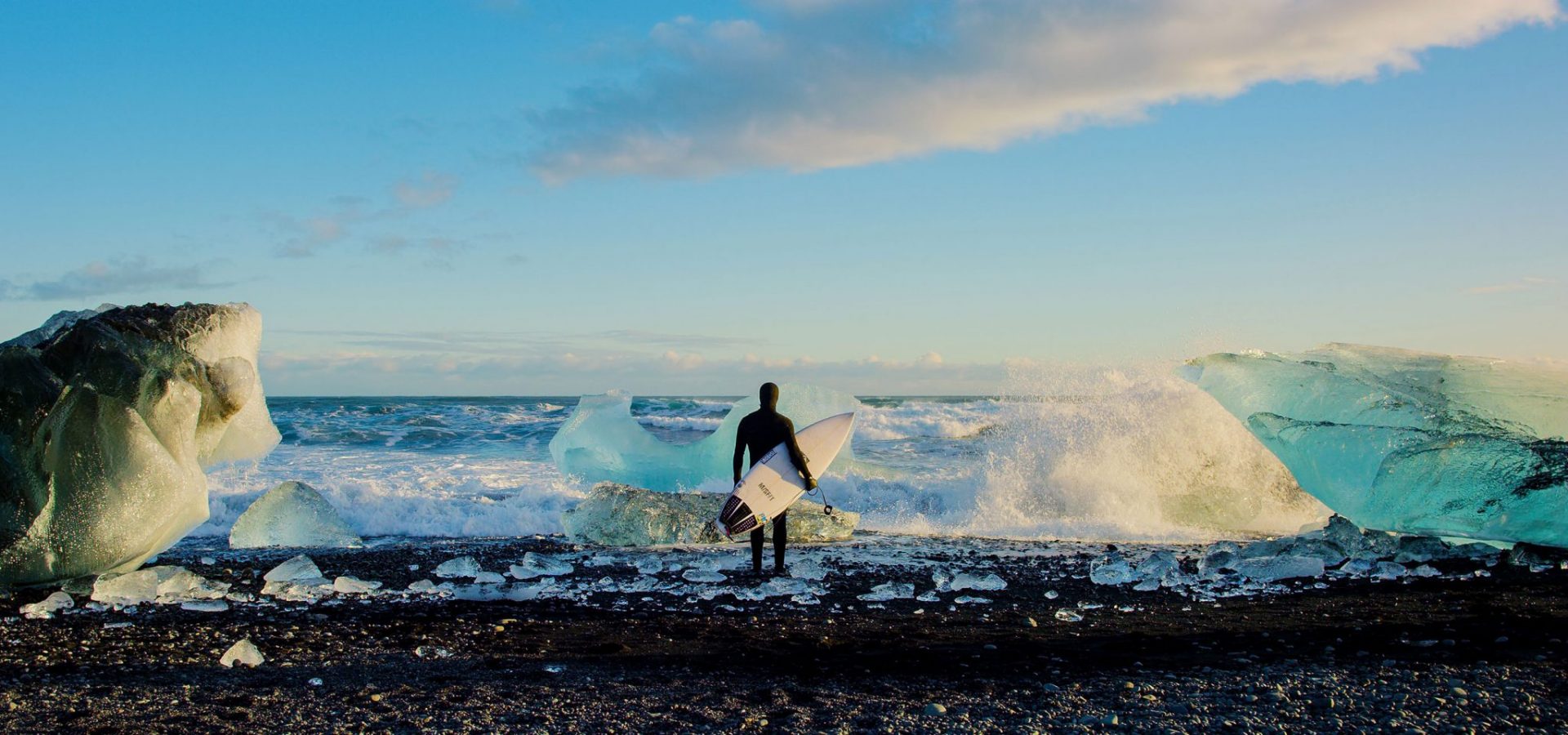 A Corner of the Earth is a visual feast about surfing in the Arctic Circle
We asked Dave for his SWIFF 2020 recommendations. Here are his top picks –
Nextwave Youth Film Awards – the thunderous applause and intense energy in the room gets me every year.
Portrait of a Lady on Fire – I've never seen Kate come out of a film beaming like she did with this one.
The Peanut Butter Falcon – I've already seen this film, but it's amazing. Career best from Shia LaBeouf.
Monks of the Sacred Valley – This is a World Premiere from Bellingen filmmaker Ryan Jasper Walsh. It will be special.
Buoyancy – Rodd Rathjen's film is picking up awards like crazy. Just brilliant filmmaking…and Australian made!
SWIFF Live: Bending Light – one of the events I'm most looking forward to. Go and look up the videos – Alon Ilsar's performances are unreal.
Aquarela – there are some films you just need to see on a big screen in ultra-wide CinemaScope. This is one of them.
Honeyland – Honeyland took out three major award gongs at Sundance. It deserves the rave reviews.
Watch the SWIFF 2020 Festival Trailer here
SWIFF is the type of event that would be right at home in Sydney, Melbourne, Adelaide or Brisbane. What convinced Dave and Kate to stage it in a regional area?
"Six years ago, we were moving from Brisbane to Melbourne," David explains. "We stopped in Coffs Harbour and never left!"
The beauty of the area combined with the loving community they found here convinced David and Kate to set up the festival in their adopted home.
"To be honest, we weren't sure how it would be received or whether the size of the region lined up with the type of film festival we wanted to create," Dave confesses. "But audiences keep turning out every year. 7,000 people headed into cinemas last festival!"
Audiences can also look forward to the festival's signature live events program, networking opportunities and Australia's biggest regional youth film competition, Nextwave.
Nextwave teams in Coffs Harbour, Port Macquarie and Wagga Wagga worked with more than 1400 students in 72 schools teaching film-making skills. It's something SWIFF Co-Director David Horsley is immensely proud of. "The Nextwave Youth Film Awards Gala night is my favourite event of SWIFF," he says. "It will be on January 17th at C.ex Coffs. It's just magic watching these talented young filmmakers get their big screen premiere in front of a live audience!"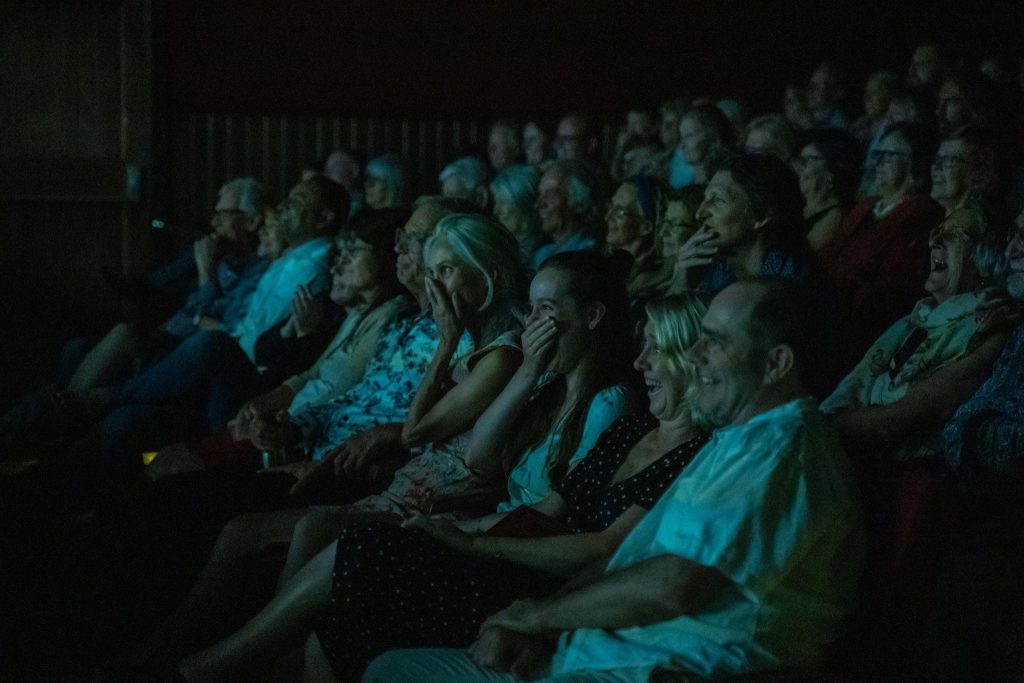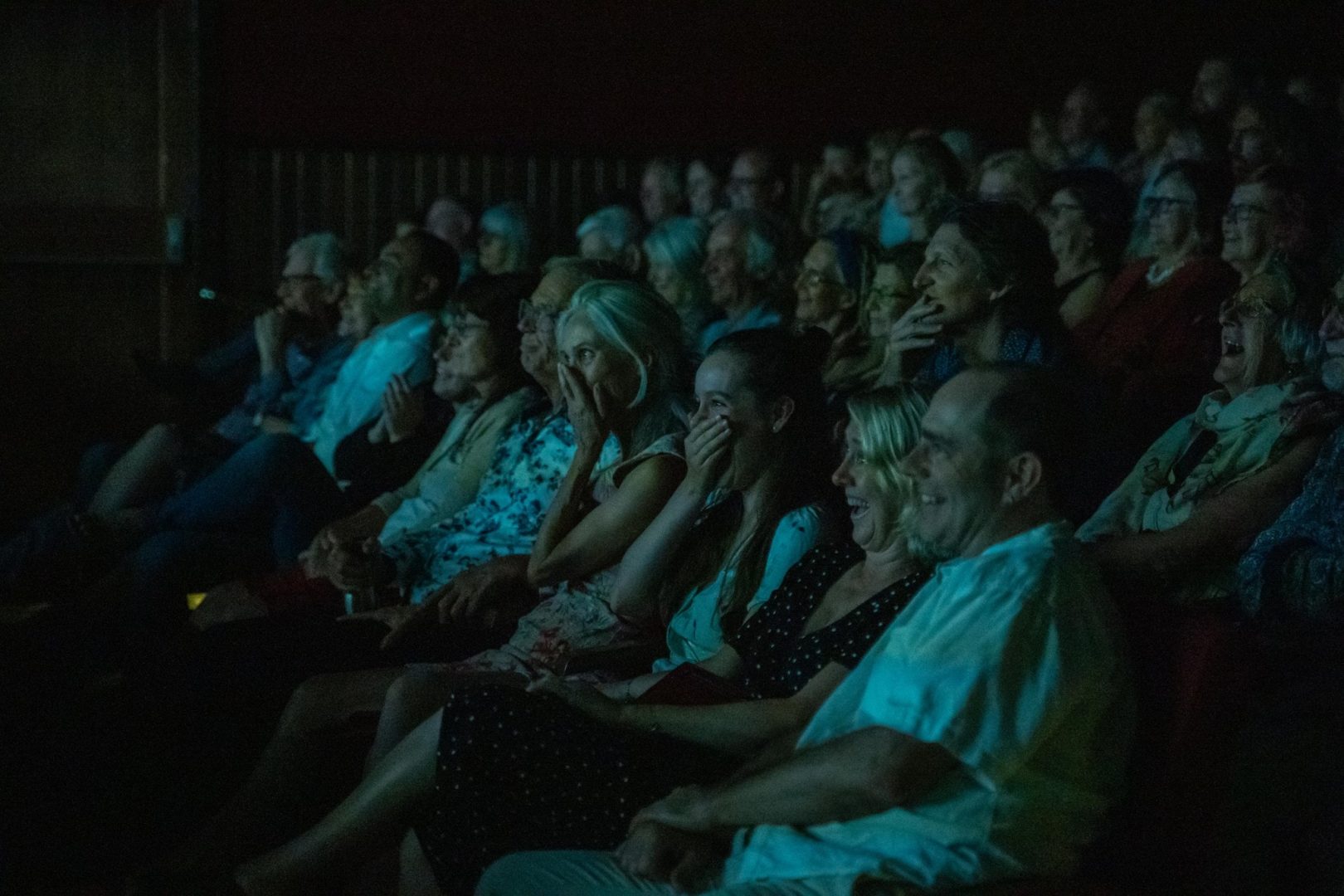 Be prepared to be entertained! Many sessions sell out so be sure to book your tickets early
Check out the SWIFF 2020 program and buy tickets here.