Surrender at endota spa
Beauty spas have come a long way over the last decade, with many trading harsh chemical treatments for organic products and soothing rituals. Coastbeat writer Geordie Bull was lucky enough to experience a blissful treatment with one such spa, endota – a company that promotes self-care and a deep connection to nature.
Today, my job involves heading to the brand new endota Coffs Harbour for a facial treatment, a tough gig! The last facial I had was ten years ago when I endured one hour of what felt like sandpaper being rubbed over my face, before emerging looking like an angry tomato. Fortunately, the minute I step into the beautifully furnished endota spa, I know I'm in for a dramatically different experience.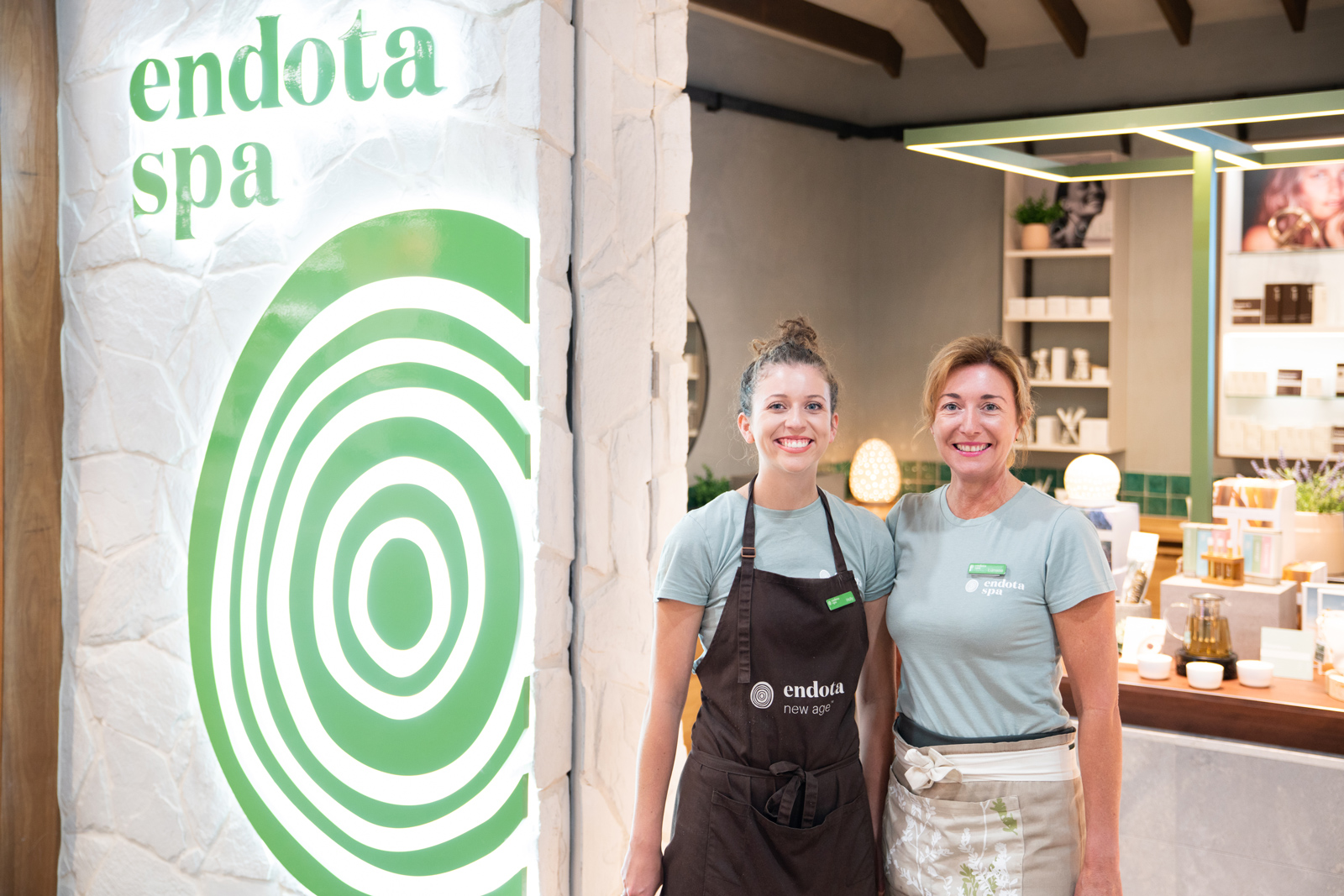 Business partners Holly and mum, Lurrene
Holly Jackson, the lovely co-owner of endota Coffs Harbour and Port Macquarie, greets me as I arrive, offering me a mug of lemongrass tea. She lets me know that I'll be treated to the 'Surrender' spa package, a delicious 75-minute facial/massage combo. Yes please!
Holly describes the treatment as a 'sensory journey' involving a jade stone massage to "help infuse the serums and assist with lymphatic drainage" and a scalp massage, followed by a foot rub.
Looking around the beautiful new spa, it's clear that attention to detail is a high priority for endota. According to Holly, the company focuses on natural ingredients and self-healing and has formulated its own cutting-edge products that deeply nourish the skin, including an Organics line (which will be used for my treatment) and a New Age range that harnesses the latest technology to soften the aging process.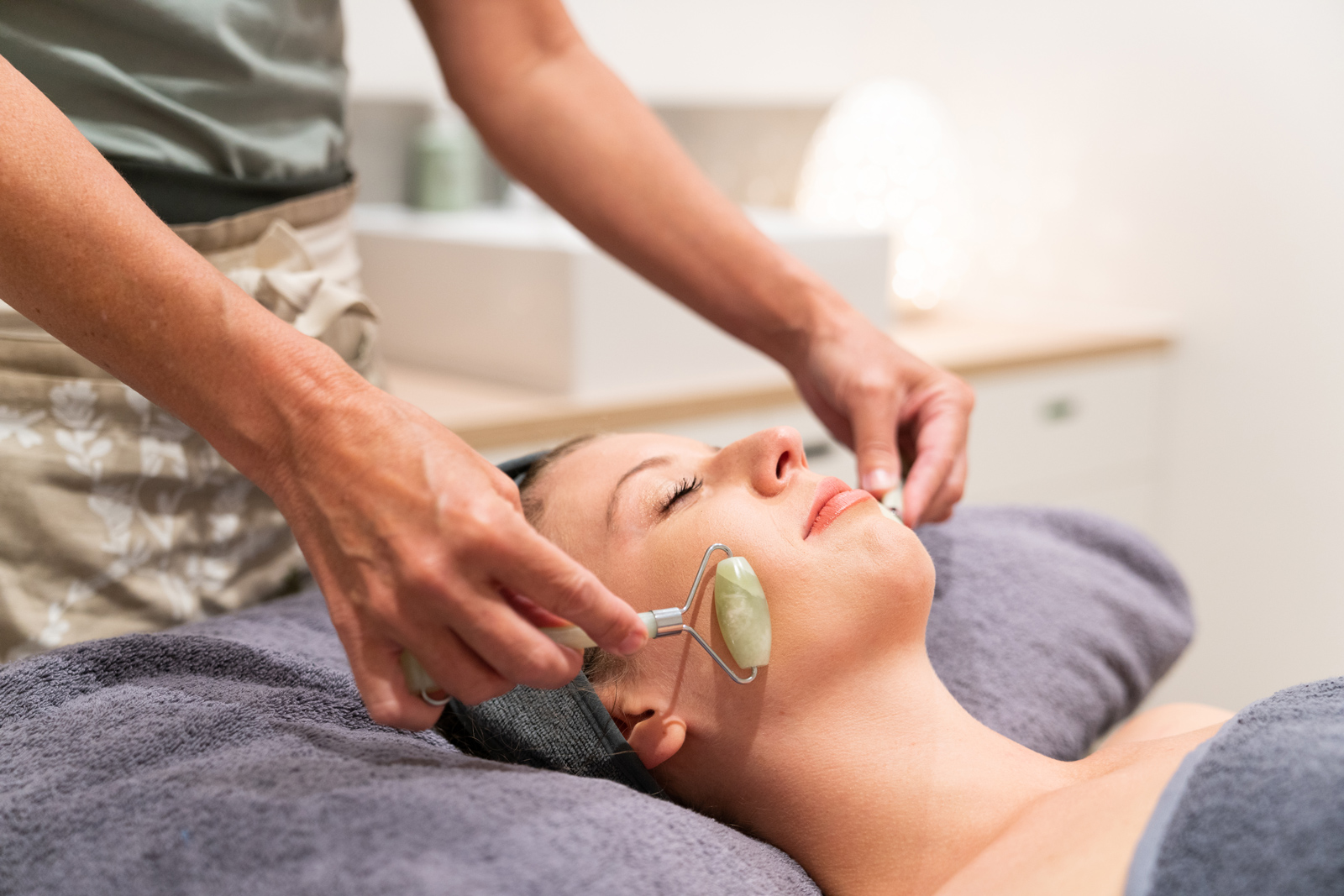 'Surrender' facial with jade rollers
Before the treatment begins, therapist Emma tests my skin and informs me that it is "quite dehydrated". After 36 years in the sun and a couple of morning espressos, this information doesn't surprise me. She then allows me to choose my own essential oil from a tantalising line-up. I select 'calm' and settle in for a relaxing morning.
The treatment begins with a back and shoulder rub, finished off with warm jade stones and a jade roller, which feels heavenly – even better than a hot stone massage. Following a beautiful foot rub, it's facial time. As Emma cleanses, exfoliates and moisturises my skin, I enjoy the delightfully cooling sensation and fresh cucumber aroma – no sandpaper in sight! She finishes the facial by gently running cool jade stones over my skin. I could seriously get used to this.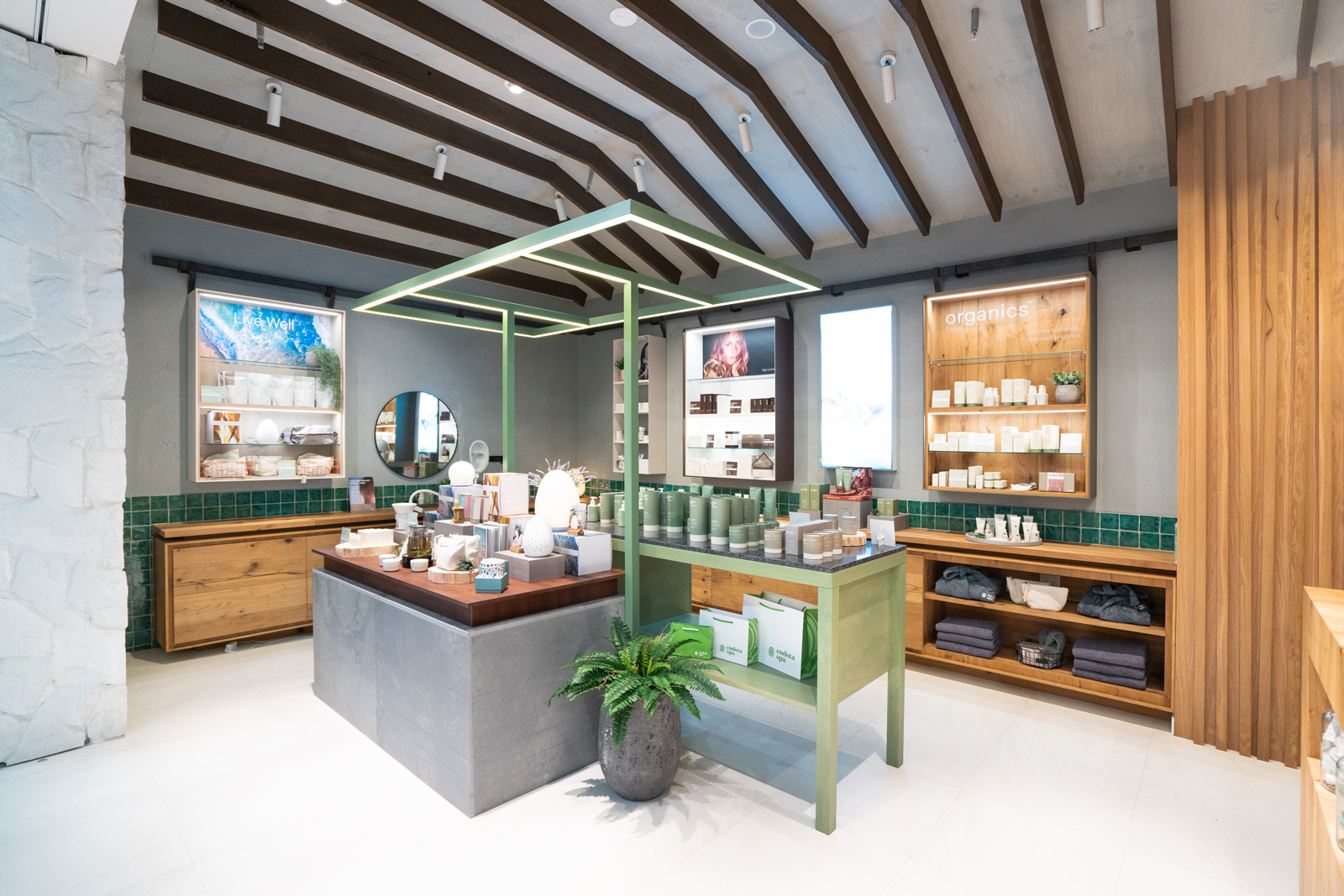 Interior of endota spa, Coffs Central
After an invigorating scalp massage, it's time for the treatment to end. Emma performs another reading of my skin and informs me that its hydration levels have significantly improved. To be honest, I can feel it. She hands me a sample of my chosen essential oil and a card with an inspirational quote on it, and I skip off to meet my husband for lunch, feeling like a new woman.
Considering myself a facial convert, I know where I'll visit next time I want to relax.
Visit endota spa Port Macquarie at 40 Williams Street, Port Macquarie. Ph) 6584 7888. Visit endota spa Coffs Harbour on Level 1 of Coffs Central. Ph) 6638 9430