Surfing the Spectrum – Flynns Beach, Port Macquarie
The waves, wind, sand and sun of an Australian beach do not make it an idyllic playground for everyone. For those with sensory sensitivity, such as people on the autism spectrum, it can be a daunting, chaotic environment they would rather avoid. However, Aimee Blacker and Tahlia Anderson have discovered that with a little persistence a day at the beach can bring a whole range of benefits. Aimee, an occupational therapist from Port Macquarie, and Tahlia, a disability worker, joined forces to start Surfing the Spectrum, a not-for-profit surf therapy initiative that works to impact the lives of families and their children living with autism.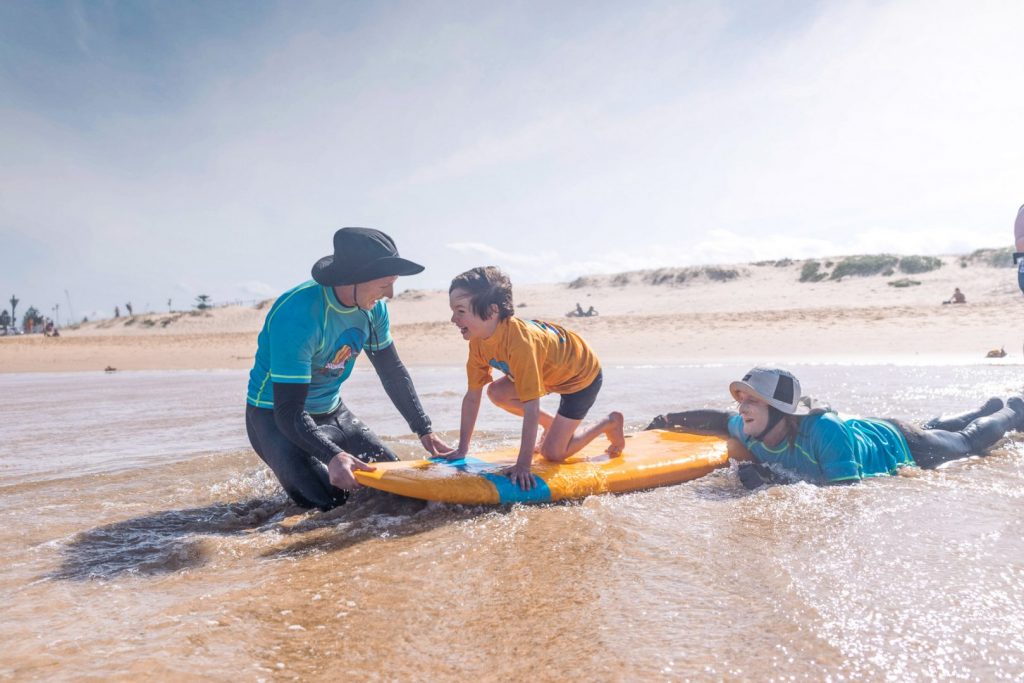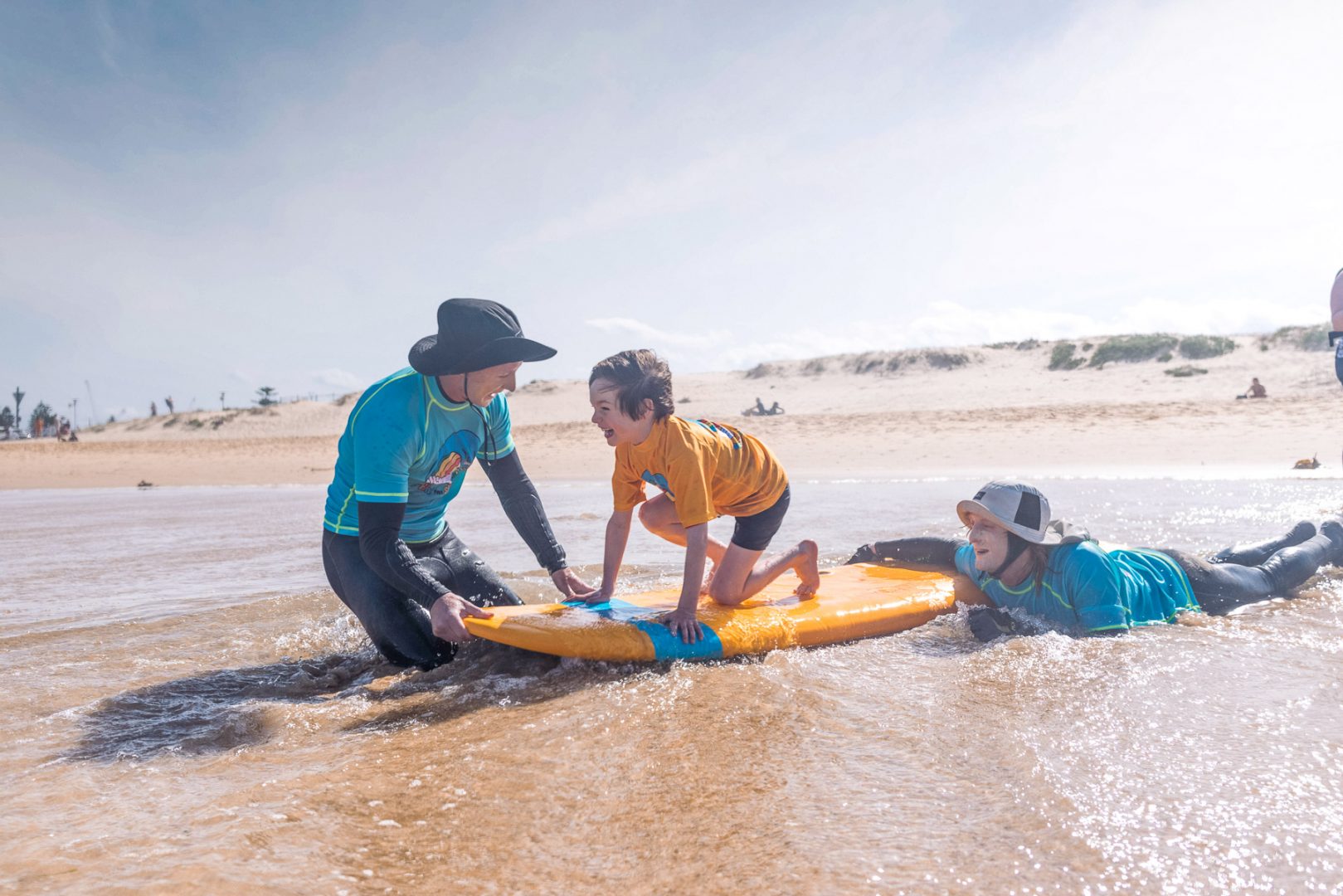 "In our own fields, we were both utilising a lot of surfing as therapy and seeing the benefits it had, such as increased engagement," Aimee says.
"At the beach it can be a very chaotic environment for some people and they can be initially hesitant to get involved, but eventually the joy outweighs the challenges.
"For some people that transition can be very quick but for others it can take a couple of years."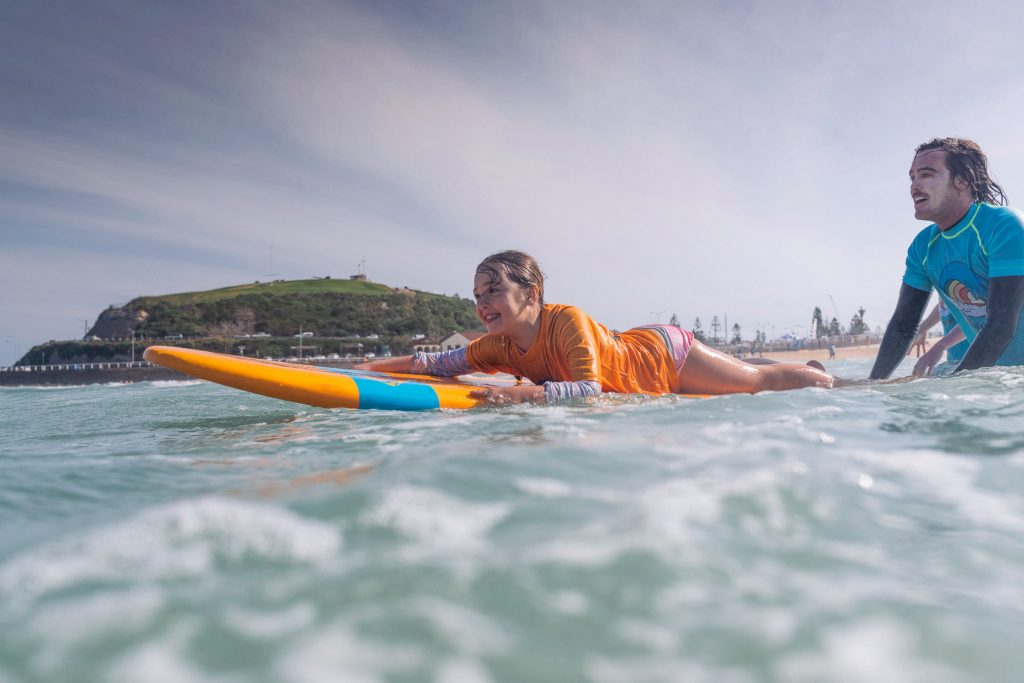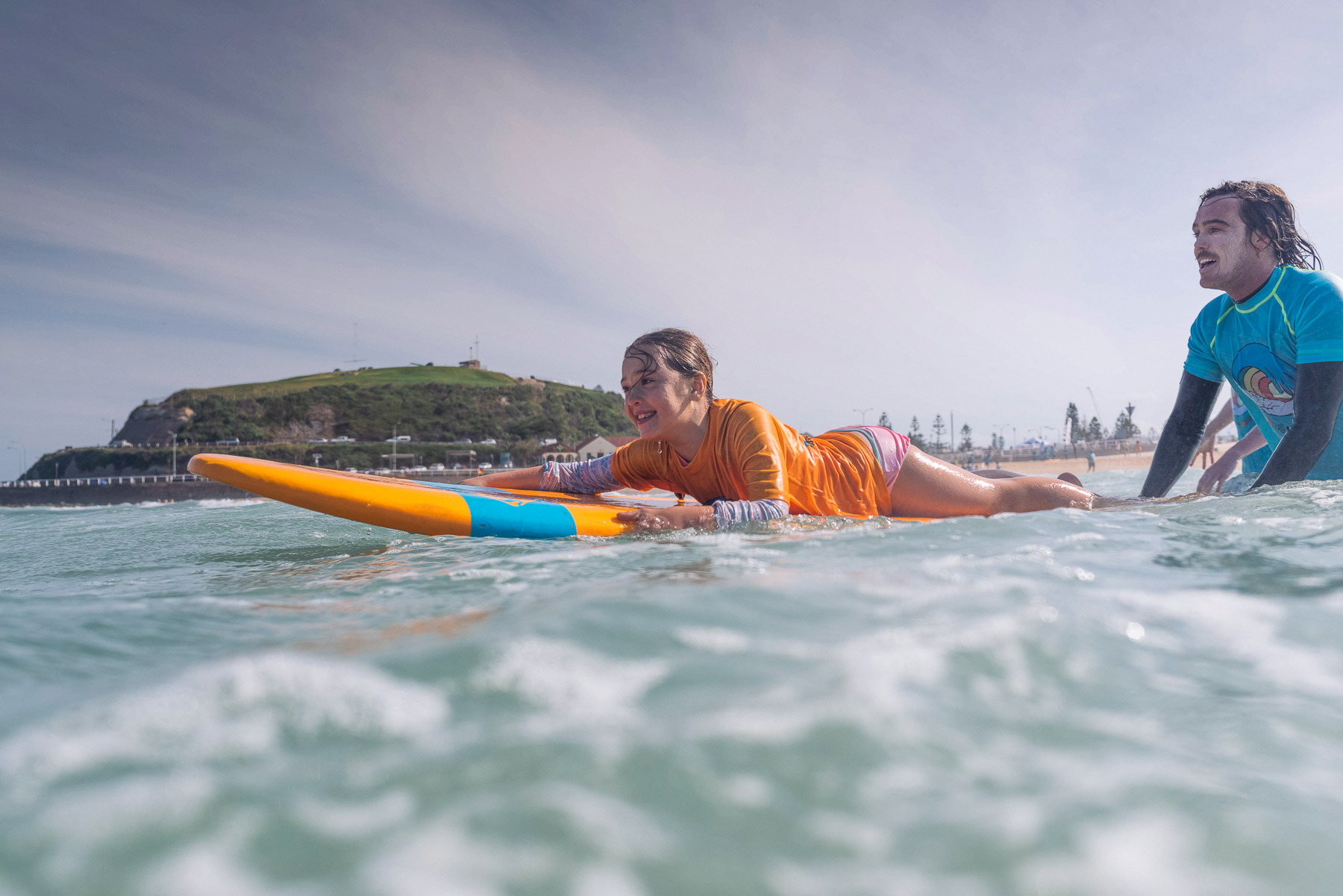 Surfing the Spectrum holds regular sessions along the NSW coast during spring and summer, with volunteers helping participants aged from 5-18 years get what is sometimes their first taste of the surf and also learn about ocean awareness. They link with surf schools to conduct the free sessions that last for 30 minutes each.
"You can see the biggest changes in the kids after a session," Aimee says.
Surfing the Spectrum will be at Flynns Beach, Port Macquarie from 11am-2pm on Saturday, and while all of the available places for children have been filled, volunteers are needed.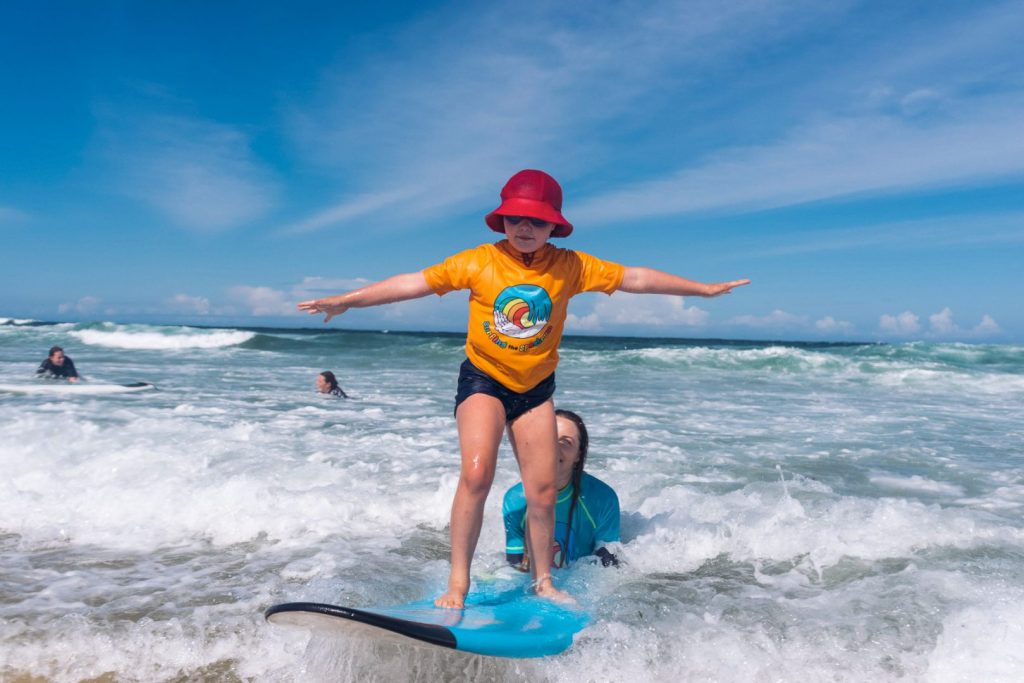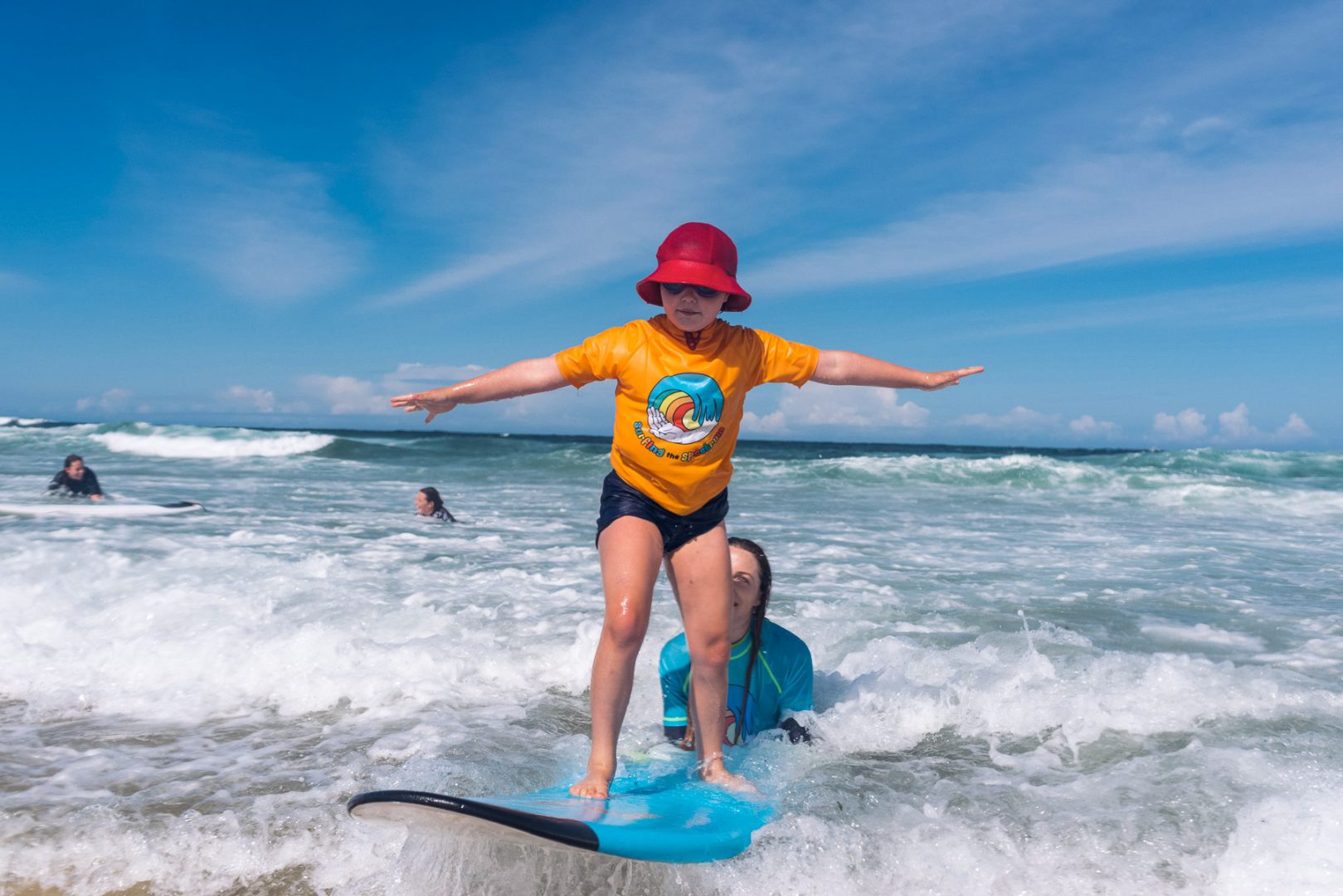 "We wanted to release more tickets but in the current circumstances we were restricted," Aimee says.
"However, we are still looking for volunteers to help with the day, either as beach volunteers or as surf volunteers in the water with the children."
When: Saturday, October 10, 11am-2pm
Where: Flynns Beach, Port Macquarie
To book in as a volunteer visit here
Shopping in the Heart of
Coffs Harbour