Super Special Family Fun, Moonee Market
Moonee Market will be hosting a free Family Fun Day on 6th October from 10am until 1pm, featuring Superhero related activities for the whole family. From 10.30am to 12.30pm join in the fun of The Smileys live Superhero Show, then make your own superhero mask at the Superhero Mask Workshop from 11:30am to 1:00pm.
There will be a prize for the Best Dressed Girl and Best Dressed Boy, as well as face painting with Trudy Smith from 10am until 1:00pm.
Feeling extra-Super? Dress up in your own best superhero outfit and come to Moonee Markets. Is it a bird? Is it a plane? No, it's Supermum! Why should the kids have all the fun?
It will be a great Family Fun Day, so see you there!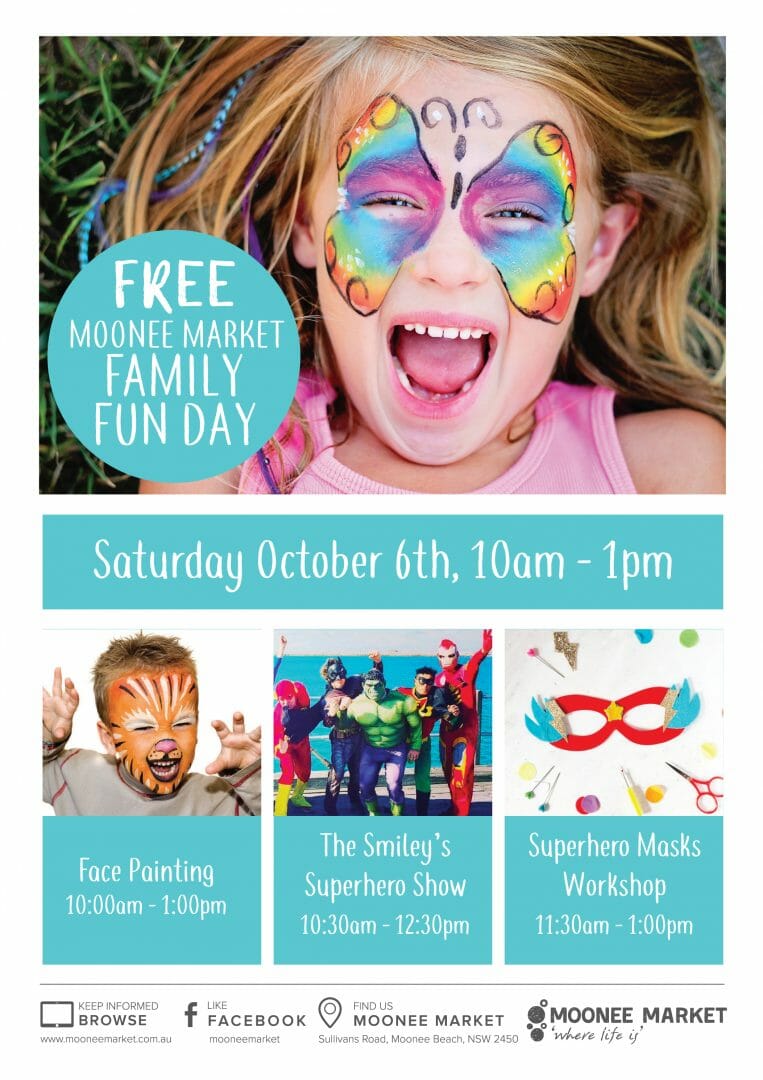 And while we are talking family fun, the Buskers are back in town.
On 6th October, The International Buskers & Comedy Festival stars will be in Coffs Central, performing their awe-inspiring acts in and around the centre, from 10.30am till 1.00pm.
For more info, go to
mooneemarketplace.com.au/events/