Super School Lunches
It's almost time to start packing school lunches again. Does that thought make your groan or grin? Nutritionist and chef, Pandora Colledge and Naturopath Nalia Kirkaldy make food for kids that's fun, filling and nutritious. Let them show you how!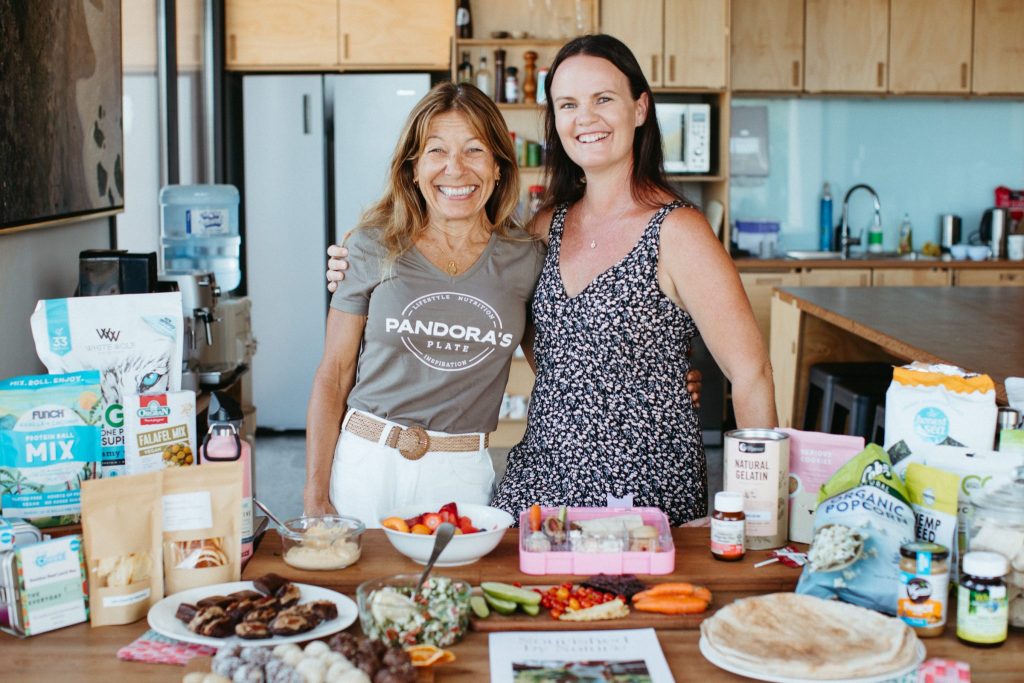 Coffs Coast locals Pandora and Nalia met 16 years ago working in real estate. As they became friends, they shared their hopes and dreams for the future. Nalia vividly recalls Pandora talking about the recipe book she would one day write.
"It feels emotional for me knowing she had that vision so long ago," explains Nalia. "Now her beautiful book Nourished by Nature is in my store at Go Vita and we get to work alongside each other!"
"I'm so proud of Nalia because she wanted to have babies and next thing she had four!" laughs Pandora. "She studied naturopathy and look her now."
The pair are passionate about fresh, nutrient-dense food that tastes good. As a mother of four school-aged children, Nalia is a school lunchbox pro. Pandora is a qualified chef who just loves to share healthy plant-based alternatives with busy parents.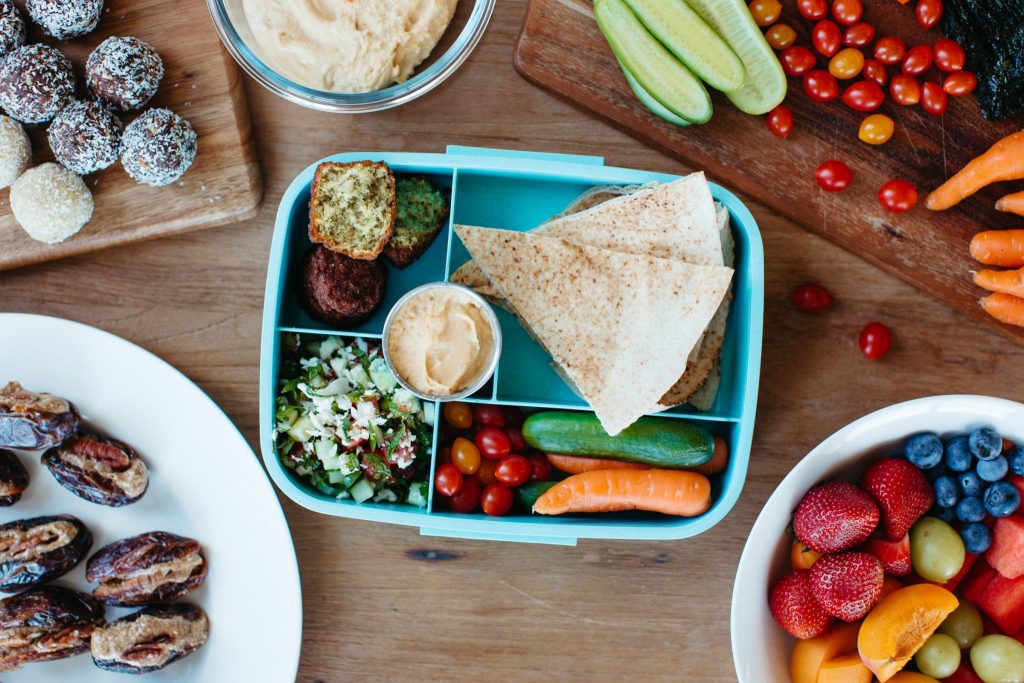 Preparation is Key
Nalia sets time aside on the weekend to get ready for the week ahead. She prepares enough to last five days so lunchboxes can easily be packed each morning. She says there are plenty of good-quality packet mixes available if cooking from scratch just isn't possible.
Try Funch Protein Ball Mix in Vanilla and Coconut or Organ Felafel Mix.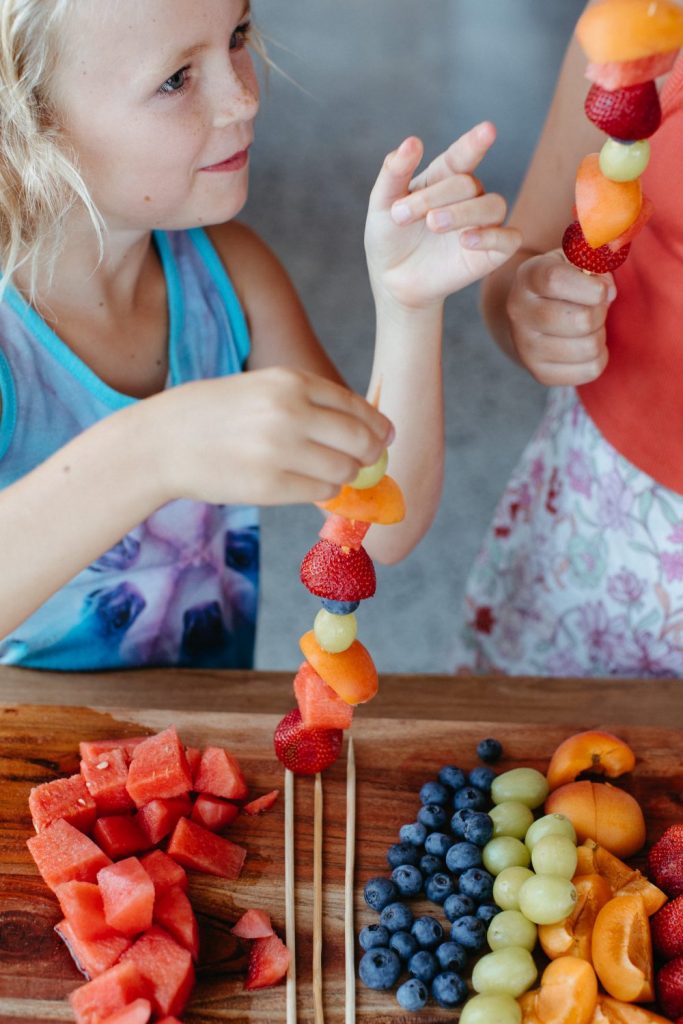 Get the Kids Involved
"Bring them to the kitchen bench and give them a job," says Pandora. "Things like making colourful fruit kebabs or rolling the bliss balls in coconut."
Another tip is to plant a small veggie garden with snow peas, cherry tomatoes and carrots. When children watch food grow and know where it comes from, they are more likely to be excited about eating it.
Add Protein
"Protein fills kids up and makes them less likely to reach for sugary snacks," say Pandora. "Find it in yoghurt, hummus, nuts and seeds."
"I put protein powder in my kids' bliss balls, smoothies, acai bowls, even porridge," adds Nalia. "I make a tahini slice which also contains oats so that's another tasty protein hit."
Find Healthier Alternatives
Pandora makes a Mars Bar alternative by stuffing dates with nut butter and popping them in the freezer.
"Dates are naturally sweet but they also have fibre which aids in the slower release of that energy," she explains.
Introduce New Foods Slowly
"It can be difficult when your kids are used to certain foods but when you know better, you can do better," Nalia says. "Make small, gradual changes like swapping their chips to healthy crackers."
Try Spiral Foods Tamari Rice Crackers, Ceres Organics Brown Rice Crackers or Honest Sea Organic Roasted Seaweed.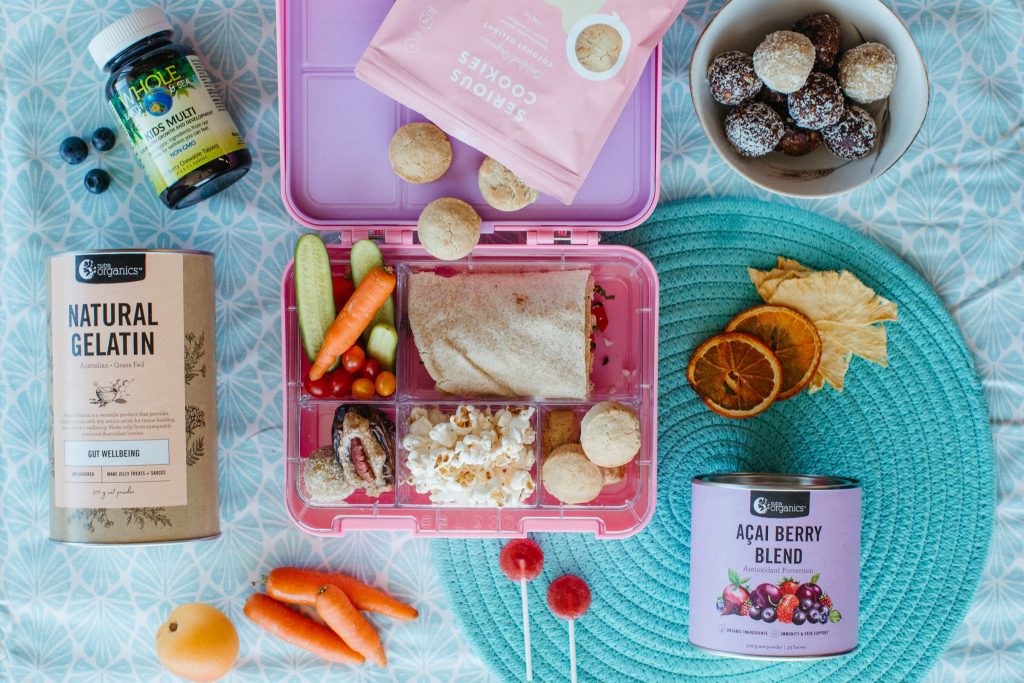 Don't Forget Immune Boosters
"Probiotics are especially good for kids heading back to school to keep their immune systems up and firing," explains Nalia. "Children can have this dry on a tea spoon or mix it with yoghurt, porridge, water or any liquid really."
Gastrointestinal health is required for the development of healthy skin, hair, bones and teeth. It also aids muscle tone and growth, mental competence and correct functioning of the immune, nervous and lymphatic systems.
Nalia recommends Children's Probiotic Plus Powder by Nutri Vital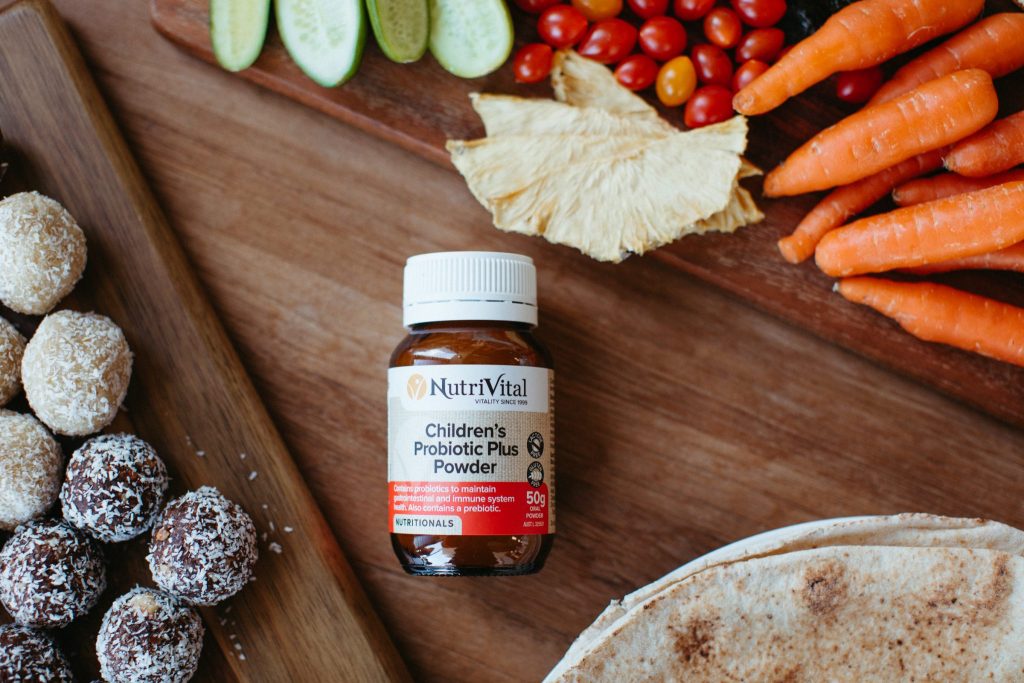 Pandora's Tabouli for Kids
½ cup chopped parsley
½ cup chopped mint
1 spring onion
1 finely diced cucumber
1 finely diced tomato
1 cauliflower floret grated
Salt to taste
Juice from ½ lemon and mix
Pandora's Peppermint Bliss Bombs
2 1/2 cups activated almonds
7 tbsp cacao powder
1 cup Medjool dates, pitted
1 tbsp coconut oil, melted
1 tbsp coconut butter, melted
3 tbsp honey
2 tbsp orange or apple juice
1/2 tsp peppermint essence
3 tbsp cacao nibs
1 cup desiccated coconut for ball coating
Place almonds in the food processor and Grint them into almond meal. Remove the mix and put aside in a separate bowl. Place the remaining ingredients (excluding cacao nibs) into food processor and blend into a chocolate paste . Add the ground almonds and cacao nibs and blend to combine. Roll into even sized 30g balls and then coat with desiccated coconut. These guys freeze well or can be kept in the fridge for up to two weeks.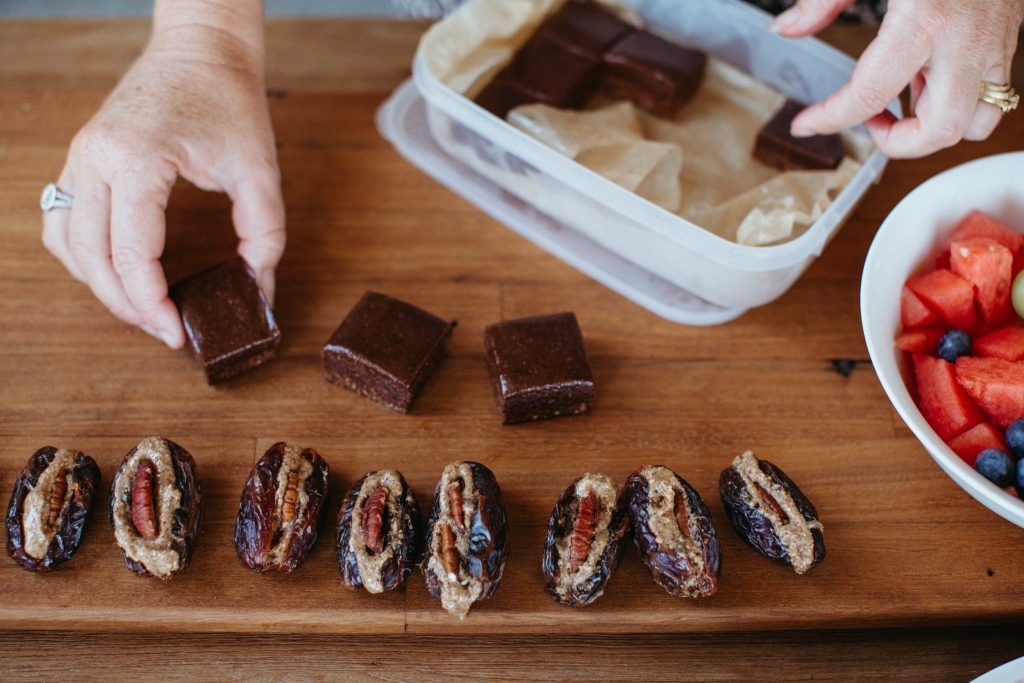 Nalia's Tahini Chocolate Slice
Base
1 cup rolled oats
6 medjool dates, seeds removed*
1 tablespoon cacao or cocoa
1/2 teaspoon concentrated natural vanilla extract
Pinch of salt
Place the ingredients into your blender or food processor and blend at high speed until the mixture forms a ball. This takes a while, but it will happen.
*You may need to double the dates, give it plenty of time but if it isn't coming together add extra dates. The dates are also much softer if you store them at room temperature.
Press the mixture into a loaf tin.
Topping
1/2 cup rolled oats
4 tablespoons hulled tahini
3 tablespoons honey
2 tablespoons cacao or cocoa
1/2 teaspoon concentrated natural vanilla extract
pinch of salt
Pulse the oats until they are ground, you do not have to be to pedantic about this, a bit of texture is fine. Add the remaining ingredients and quickly pulse to combine. Spread the mixture over your base and return to the fridge to set. Enjoy!
Where to Shop
IGA Port Central
Buy 'Nourished by Nature' by Pandora Colledge at Kaleidoscope Coffs Central and Go Vita Coffs Central