Sunrise to Sundowners, how to experience the Coffs Coast
There is much to explore on the beautiful Coffs Coast from vibrant coastal villages, to hinterland hidden gems and spectacular mountain vistas. Whatever destination you choose, this region leaves you wanting more. Here, surfer Harley Ingleby shares some of his favourite ways to spend sunrise to sunset in his hometown.
Growing up on the Coffs Coast I've always looked forward to my weekends and enjoy my downtime exploring. I often have friends visiting from all over the world and more recently my partner moved here from Sydney. This has given me a renewed passion for the region; I love showing off some of our best spots and finding new ones even I didn't know about.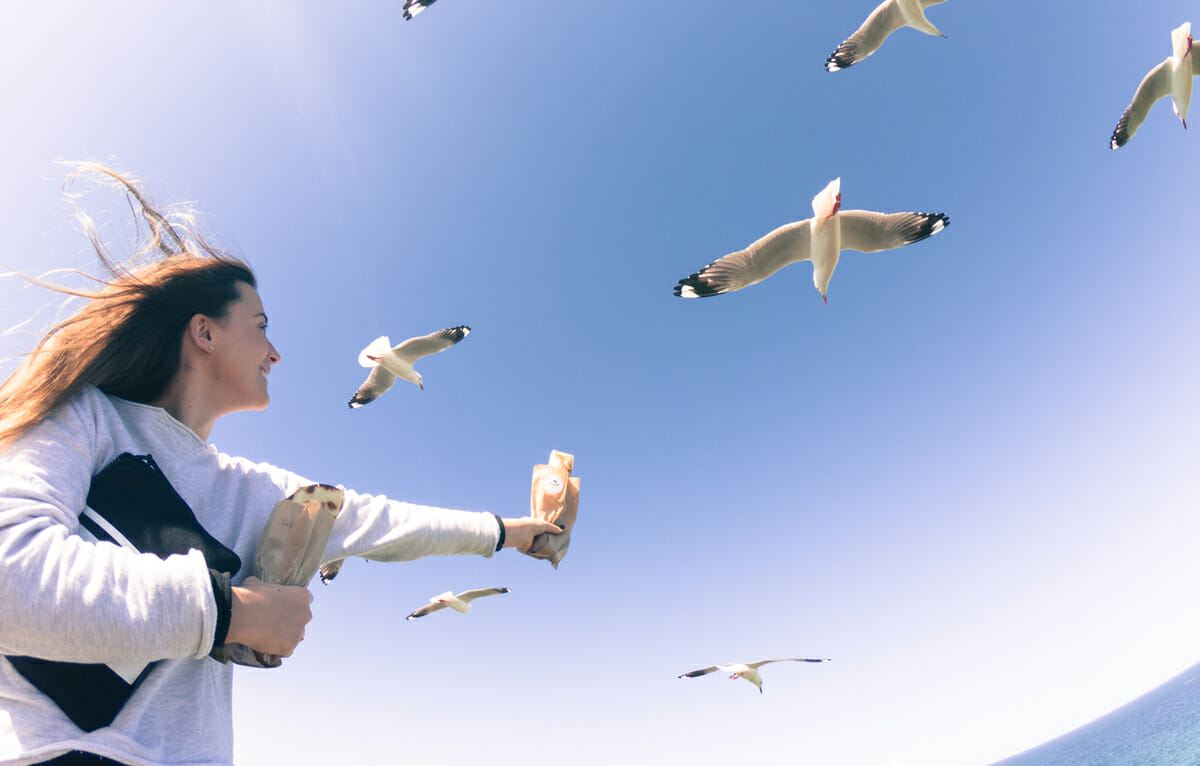 Gina at the Woolgoolga Headland
A typical morning for me, be it week day or weekend, has to start with a sunrise surf. My morning ritual begins with a takeaway coffee in Emerald Beach and between The General Store, Wired or Surf Street Café, you can't get a bad coffee in town. Coffee in hand, a beautiful sunrise and a few kangaroos are definitely worth getting out of bed for.
A new attraction to the area and a first for me was trying out the TreeTops Adventure Park at Sealy Lookout. I was blown away! Don't be fooled and think this is just for kids. The more advanced courses are quite a workout and definitely got my adrenaline going.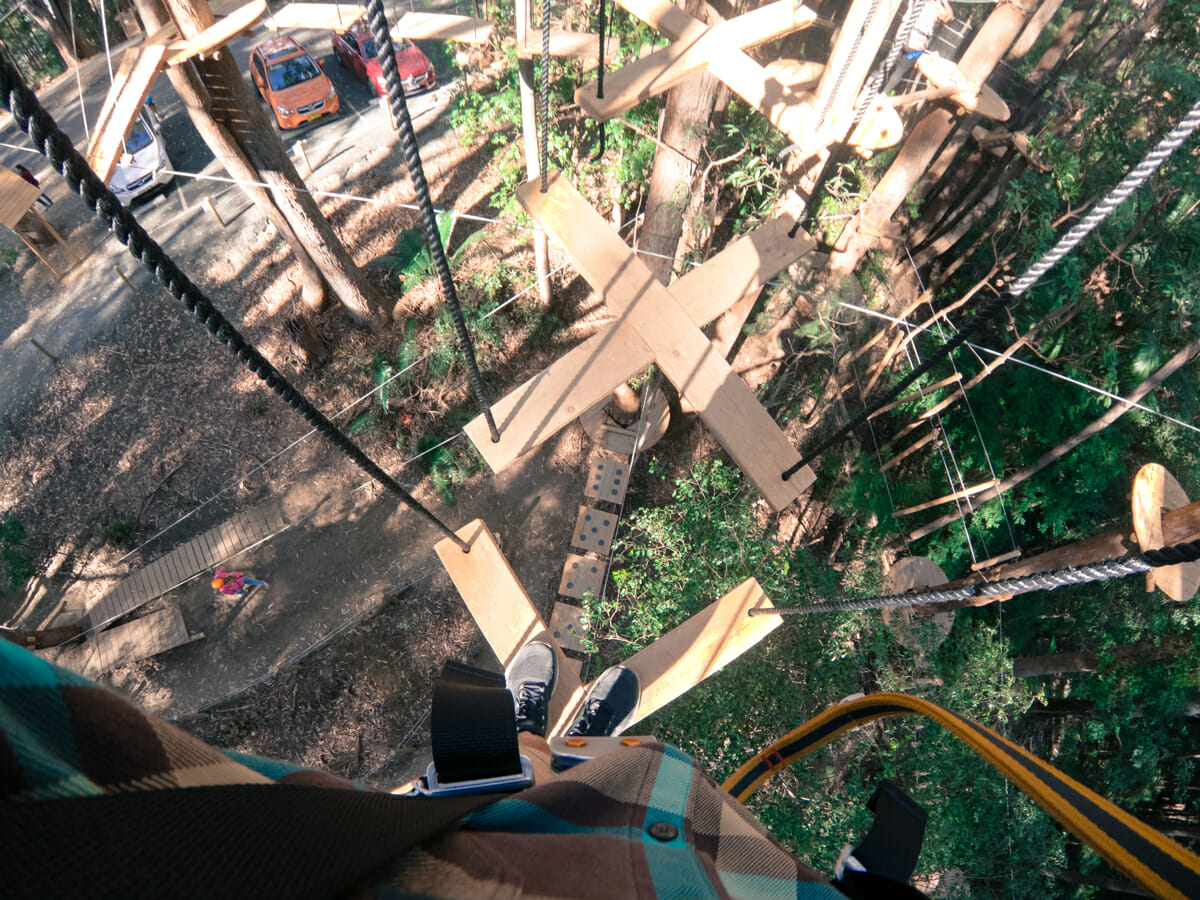 Harley tries out the course Treetops Adventure Park
Being totally immersed in nature and doing something fun and exciting is why I love surfing so much. TreeTops is the first activity I've done in the area in quite a while that I can really draw those parallels to. I'll definitely be going back for another round soon. Make sure you don't leave without grabbing a freshly baked lemon myrtle cake from the Nyanggan Gapi Café. I ate two!
I couldn't tell you how many calamari wraps I've eaten in my life and I don't even want to think about it! If you haven't been to White Salt in Woolgoolga, you need to. It's technically fish and chips but not as you know it. The tastiest cooked-to-order fish, hand cut local potatoes and the freshest salads. My lunchtime go-to is the cal wrap, a ginger beer and a drive up to Woopi Headland. At the right time of year you'd be unlucky not to spot a whale.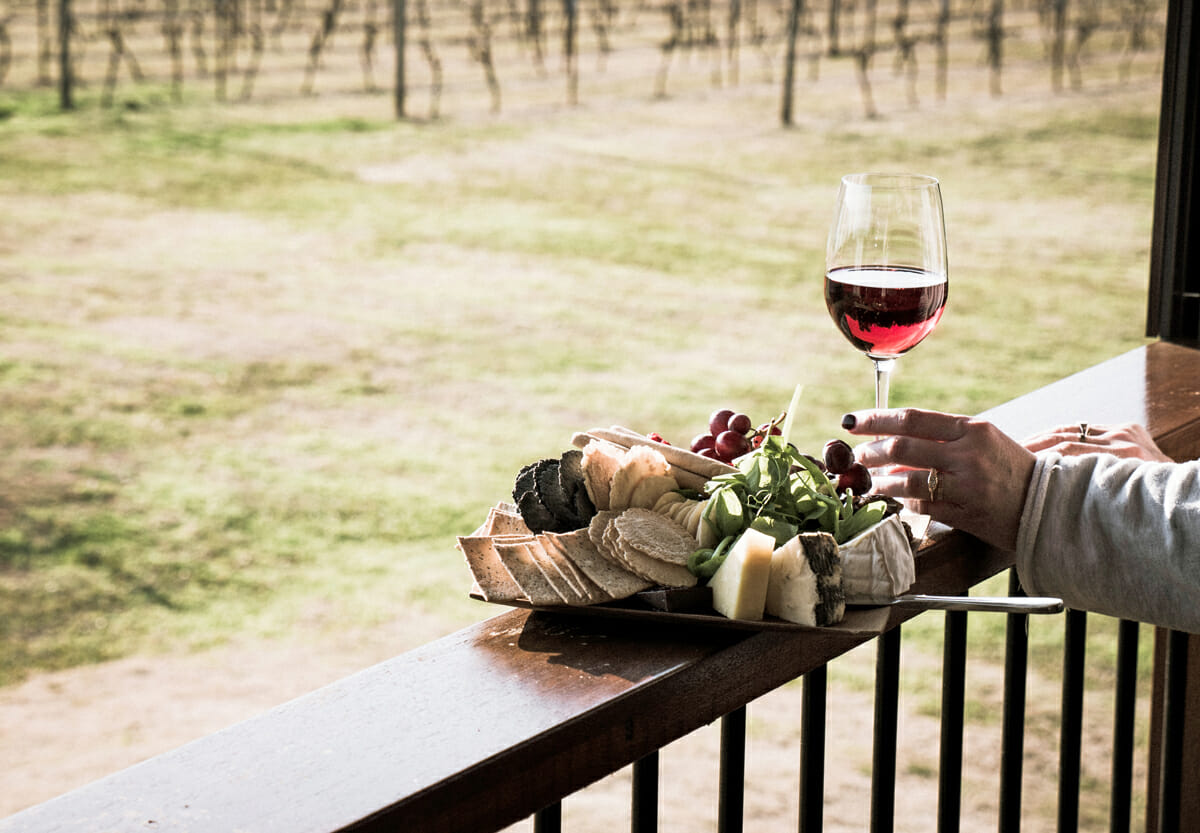 Twin Tails Winery at Nana Glen
Since my partner Gina moved to town, wine and cheese seem to be on high rotation! One of our favourite spots is Two Tails Winery at Nana Glen.
Although I get a bit of separation anxiety when away from the ocean for too long, it's a beautiful drive through farmland, forests and hinterland villages, whether you take the Bucca Road or go via Coramba Road from Coffs Harbour.
You can't go wrong with a cheese board and a glass of something local on the deck overlooking the vineyards in the late afternoon sun.
Harley Ingleby is a professional longboard surfer with two world titles to his name. Emerald Beach is home.
To find out more about all of the experiences you can enjoy on the Coffs Coast go to coffscoast.com