Students Find Success at CUC
More than 100 students have now registered to study at the Macleay Valley Country Universities Centre. Operational since March, the CUC welcomes anyone enrolled at an Australian university or non-university higher education provider. The dedicated learning and study space at Kempsey Central offers access to free high-speed internet, modern technology and general academic support. Coastbeat visited the CUC and spoke to two students about their experience so far.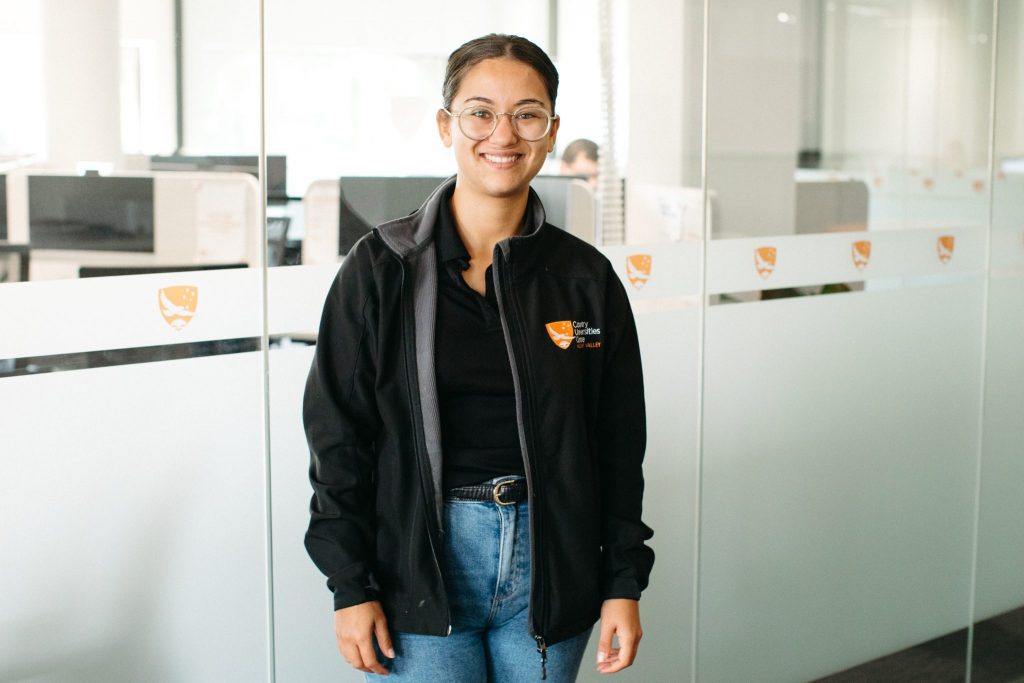 Centre Manager Kinne Ring is delighted to have welcomed 106 students to the CUC so far. She says 60 per cent are the first in their family to attend university. Interested students can register online then meet Kinne for a quick tour of the centre. The tour includes information on how to access the computers, printers, Wi-Fi and kitchen facilities.
Rhiannon McIntyre
Rhiannon started studying a Bachelor of Nursing through Charles Sturt University right after high school. While she was an internal student, COVID-19 closures meant she had to study online in 2020. Rhiannon says she found that challenging.
"I tried working at home but there are just so many distractions – my pets, cooking, the beach," she says. "But when I come to the study centre, I feel like I'm here to work."
Being able to study in Kempsey rather than Port Macquarie means Rhiannon's commute time is far more manageable. She says it also means she has time for part time work.
Rhiannon encourages other students to register to access the CUC.
"If you're thinking about coming to study here but not sure, just come in!" she urges. "Everyone is really lovely and there are tutors here to help."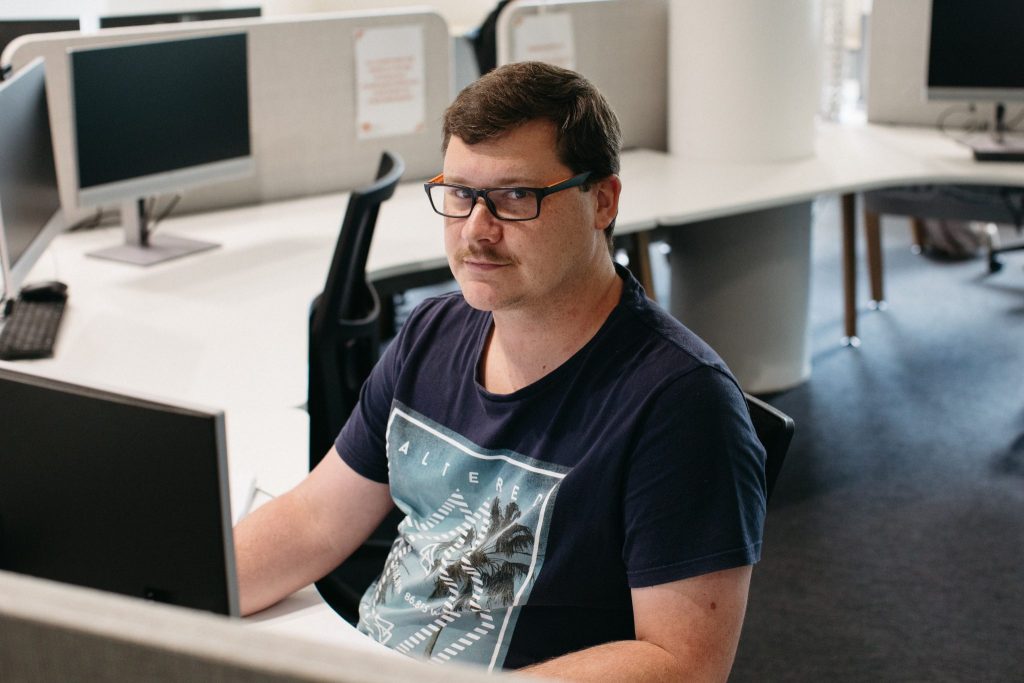 Kade Simpson
Kade Simpson spent 15 years in retail management before he applied to study a Bachelor of Social Work through CSU. He always knew he wanted to help others but didn't know which path to take. Now that he's a little older and has gained more life experience, Kade feels he has a lot of offer.
He's spent the last two years studying externally, working at home around his family. Kade admits studying externally can be isolating but says regular interaction with other students at the CUC has had a positive impact on his mental wellbeing. He's also seen his productivity levels skyrocket.
"I come here, and it feels like I get a week's worth of work done in four hours!" he laughs.
Kade can see how beneficial the centre is for Kempsey, both now and in the future. He believes moving away to go to uni is a deterrent for many.
"The CUC opens up so many options for people in Kempsey who can now stay and study locally," Kade says.
If you'd like to register to attend the Macleay Valley Country Universities Centre at Kempsey Central, you can find more information here. Follow along on Instagram here.
Top Articles