Croker Oars – from Manning Valley to the world
How an innovative family business struck out from the Manning River and conquered the world.
The Manning River snakes down from Barrington Tops, fat and brown and undisturbed by dams and weirs. On its winding journey it becomes engorged by multiple tributaries before forking into a double delta at Taree and eventually joining the ocean at Old Bar and Harrington. The delta region is made up of several islands including Oxley Island which is green and wet and surrounded by dark clouds the day I drive across from the mainland. I make my way through the drizzle past lowing cows and leaning fences until a small sign tells me I'm at the right place: Croker Oars.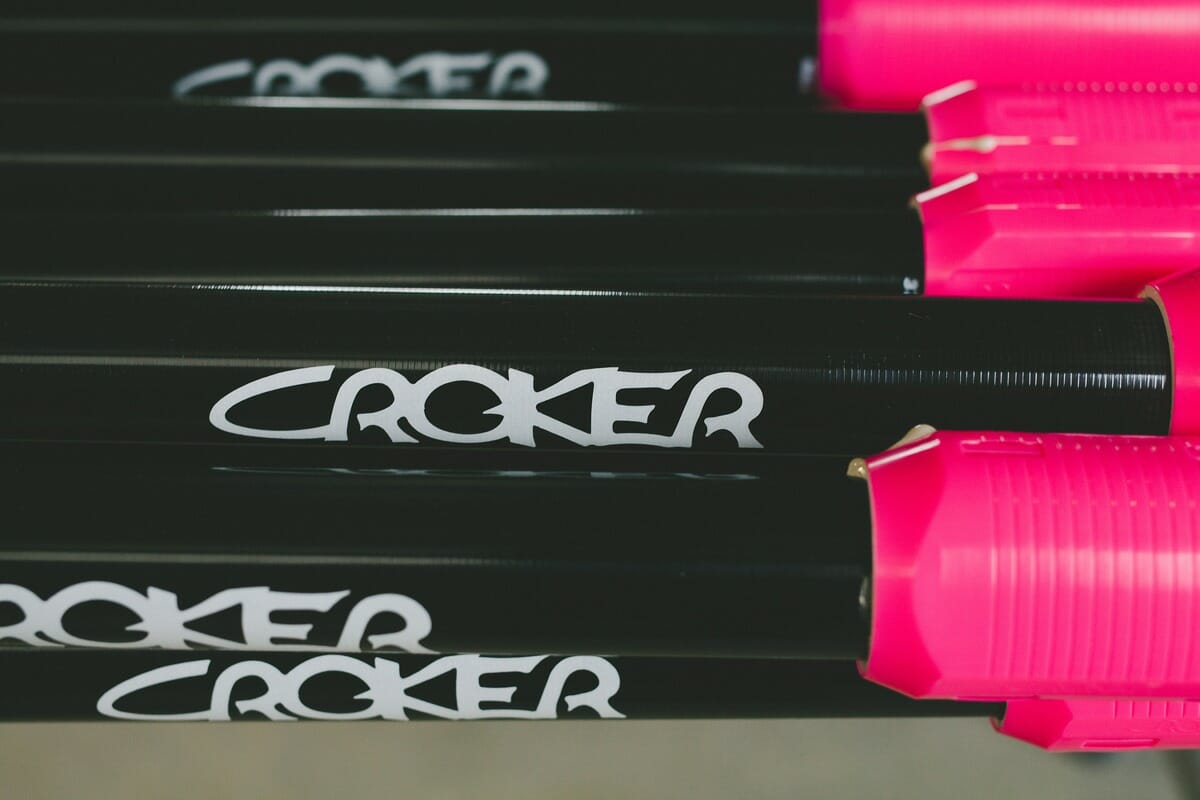 Two large green sheds and several smaller ones make up the complex which is busy with delivery trucks and workers. Less active are the cows, bulls and horses which also reside on the property. It's an attractive spread but not a spot you'd expect to find technical sporting equipment being manufactured for export. You wouldn't guess that Olympians from as far away as Italy and China are heavily invested in what comes out of these big sheds next to these indifferent cows.
"Everyone thought I'd go broke when we moved here," says founder and family patriarch, Howard Croker, whose son Darren is now the business owner. Both men show me around the property while they share their remarkable success story.
The Croker family fell in love with the Manning Valley after holidaying nearby for many years and in 1977 Howard decided to move his oar manufacturing business to the region despite the naysayers. "We were doing well in Sydney, but I wanted a lifestyle change. I researched some companies in America that had done a similar thing and had been successful. We've been here forty years now – there's no-one building oars in Sydney anymore."
A big part of the attraction was the river which borders the property and is delightfully suited to still water rowing. "The river is shallow hence boating is not hugely popular – especially big boats which give a lot of wash. The wind is pretty good also – we can get blown out by the north-easter but we're pretty sheltered from the southerly," Howard explains. "There's nearly 100km of rowable water here. It's 28km just around the island so you can go as far as you'd want without turning back," adds Darren.
The father and son duo work well together, finishing each other's answers and sharing an easy laugh. "We're very lucky we get along so well because a lot of families don't. We do pretty much everything together," says Darren.
"It's very much on Darren's shoulders now. I have to bite the bullet and back away. Succession is very important. A lot of businesses don't manage it well, but I think we have. It's been extremely hard for me to give that away. You've got no idea how hard it was," says Howard, whose success in business was recently recognized with an Order of Australia (OAM). Now in his 70s, he still rows most weeks for pleasure and is definitely not retired.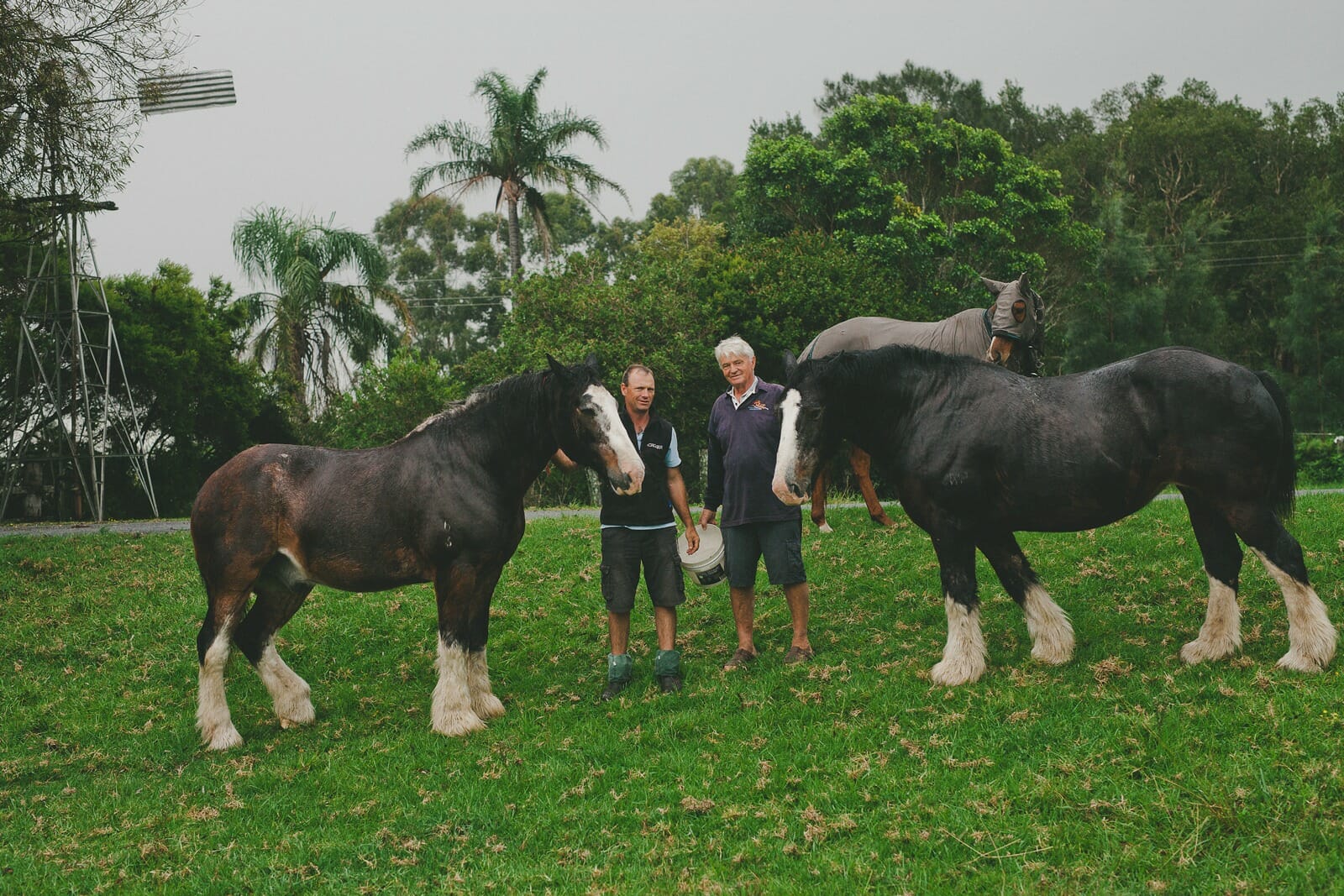 We tour the grounds and in a dark shed cluttered with dusty tools Howard digs up a prized possession: the very first pair of wooden, hand-crafted Croker oars.  It took a day's hard work and considerable expertise to make a pair like this and few were as good at it as Howard Croker.
"I did a boat-building apprenticeship and afterwards I noticed no-one wanted to make rowing oars. They all wanted to make boats. It was all done by hand and it was very physically hard work. It wasn't until the late sixties when we started using machinery that it made it [financially] worthwhile," he says.
Howard is the first to concede that modern machine-produced oars are a big improvement. "Carbon fibre oars are almost half the weight. I miss working with my hands, but I couldn't do it anymore. If I picked up a jack-plain it'd really hurt. There are only a few people left who know how to make a wooden oar."
Not that there's a calling for vintage oars in the ultra-competitive, high tech sport of rowing. Nor would it make economic sense. Croker Oars used to produce 500 wooden oars a year; now it makes thousands of carbon fibre oars, most of them for export and many for Olympians.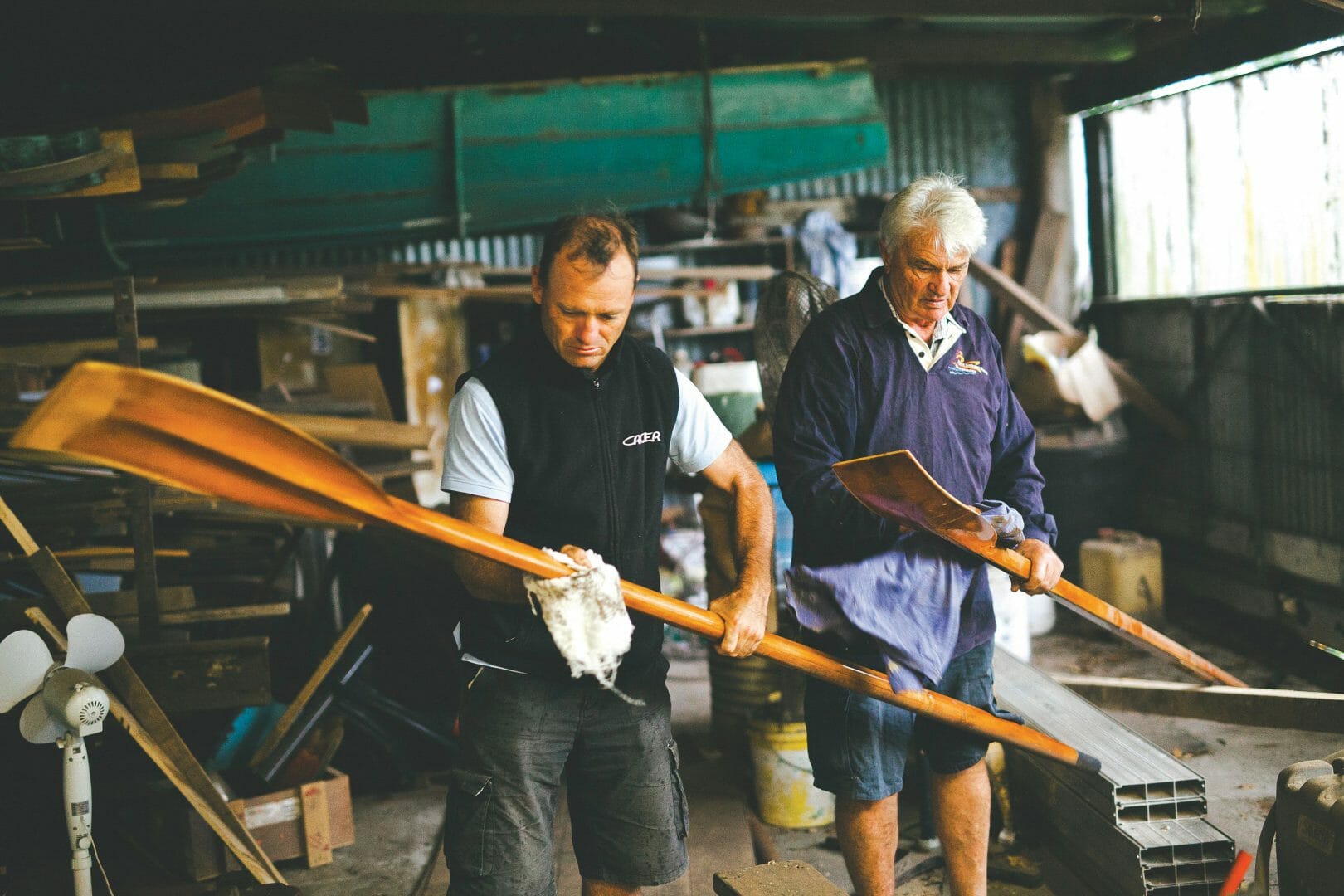 The fledgling company's big break came in 1964 when Howard supplied the Victorian rowing crew with oars for the Tokyo Olympics. After that boost and many years of hard work, Croker Oars gradually established themselves as the biggest oar manufacturer in Australia and eventually to its current position as the second biggest in the world. But there's never been time to rest on their reputation. Oar manufacturing is a dynamic business which demands constant innovation in order to get even a tiny edge on the opposition.
Many of the Croker family members are successful rowers themselves, dating back to distant relative Peter Kemp who won a world championship in the 1880s. Howard has won Australian titles as has his daughter Joanne. Another Croker sibling, Troy has competed in surf boat tournaments. To get a sense of just how competitive the industry is I ask the Crokers who they would support in an Olympic final: Germans using Croker Oars or Aussies using a rival oar maker.
"Germany," they answer immediately and in unison.
It's not that they aren't patriotic.  Many Australian rowing teams use their oars but 80% of their stock heads overseas. As international teams won't travel to Taree to go oar shopping, the Crokers must go to them (Darren spends six months of the year on the road; Howard has been to ten or twelve Olympics).
In the constant quest to top their rivals, Croker Oars have a distinct advantage: the colour pink.
They began using the bright colour for their oar sleeves in the 1990s and it quickly became a highly visible signature. Now, when Olympic rowers cross the finish line, it's easy to see how many are using Croker Oars.
In fact, the industry is so competitive that there are some areas in the manufacturing shed I'm asked not to photograph. Instead, we finish the tour strolling the paddocks, admiring some bulls and feeding Howard's much-loved draft horses, Ted and Denza.
Howard says he feels a similarity in the disparate disciplines of rowing and driving a draft horse. "The set-up of the plough is like setting up the pitch of a [rowing] blade, the way it goes through the soil. And the other thing is striking out [starting off] – I can strike out extremely well because you learn in sculling to line two points up to keep the boat straight. I make two points up in the paddock and head for those."
Maybe rowing and farming aren't such an unusual mix after all.
To learn more about Croker Oars, go to www.crokeroars.com