STILL 2021 Exhibition Goes Online
The STILL: National Still Life Award 2021 exhibition may be behind closed doors but it can now be viewed digitally. A new 3D Virtual Tour means anyone can take a wander through the Coffs Harbour Regional Gallery.
The current regional NSW lockdown forced the gallery's closure just one day after the STILL 2021 exhibition opened on August 14. But the new 3D Virtual Tour allows viewers to navigate their way around the 59 artworks, chosen from a record field of over 1000 entries. It's the first chance all finalists from around Australia have had to see their creations in the space.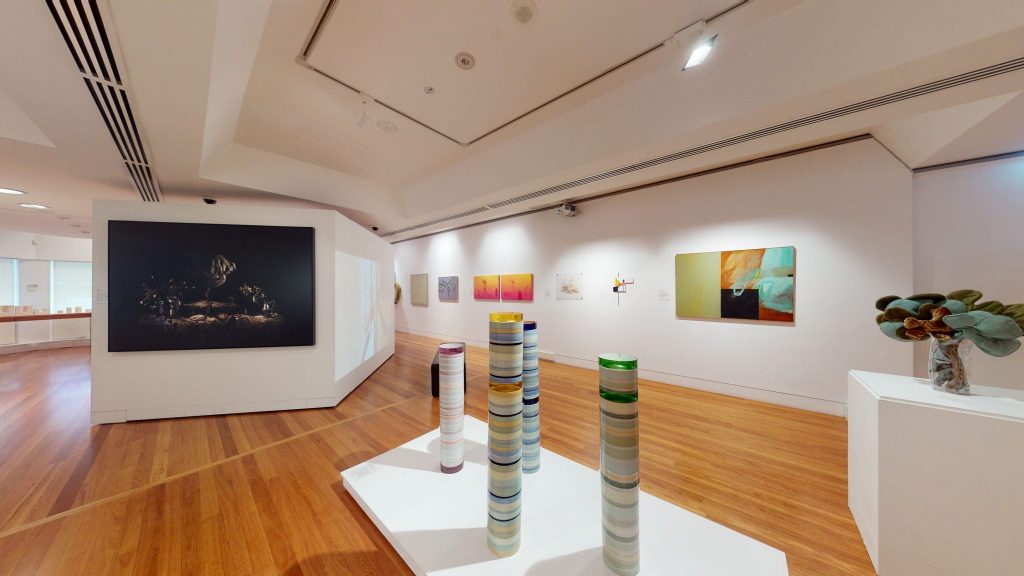 Inspiration and Exposure
The tour features all the sights and sounds of the exhibition, alongside links to the STILL catalogue. It's ideal for anyone craving inspiration in isolation. It's also a silver lining for the artists whose work can now enjoy exposure beyond the gallery walls.
"Still life really lends itself to a myriad of interpretations and artists coming up with new and innovative ways of doing things," said this year's judge, Elizabeth Ann Macgregor OBE. She's the long-serving Director of the Museum of Contemporary Art Australia.  
Macgregor said she was struck by the diversity of the work from artists of all ages and locations across the country. 
"It is extraordinary high quality and I can assure you I've judged many prizes where I wouldn't have said that," adds Macgregor.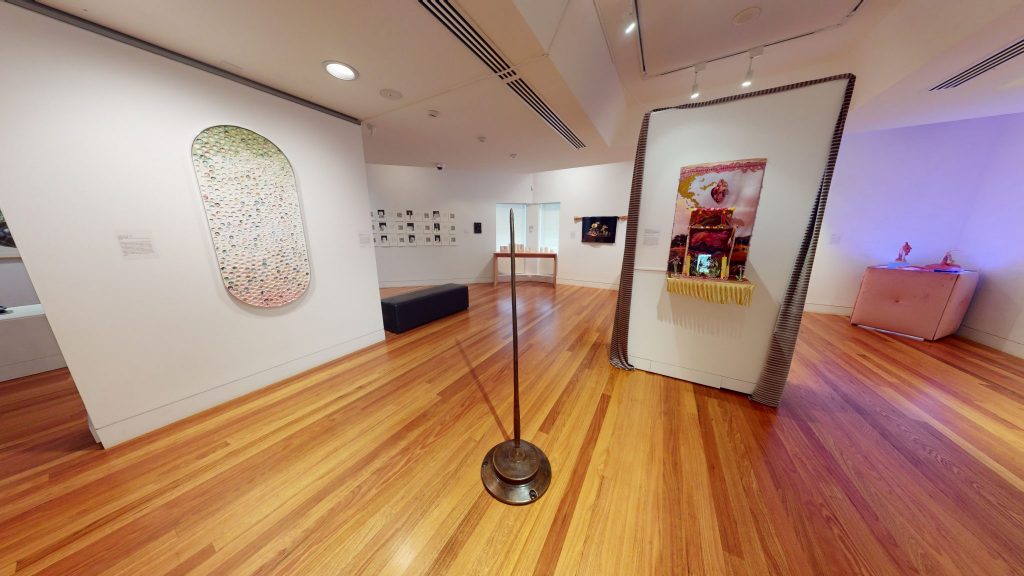 Provocative Political Art
The ultimate prize of $30,000 went to political artist and Dunghutti man, Blak Douglas, for his provocative sculpture Silent Cop 2020, a bronze memorial to black deaths in custody. 
As a biennial prize, STILL is a reflection of life and events over the previous two years. The 2021 exhibition reveals shared themes and the unique way the works speak to each other in the space.
"It looks like a curated exhibition; it doesn't just look like a number of still lifes," said Macgregor. "I'm looking forward to seeing what the audience thinks and seeing who ends up as the people's choice as it's often very different from the judges."
Vote for Your Favourite
The 3D Tour also gives the public the chance to cast their vote for their favourite in the $5,000 People's Choice Award, open until October 8, with the winner announced on October 9. Find the option to vote at the back of the gallery. You'll spot Curator Chloe Waters' own 'still life'.
Take the 3D Tour of STILL 2021 with all 59 finalist artworks, the catalogue and price list here.
STILL: National Still Life Award 2021 reopens in person once lockdown restrictions lift. It runs until 23 October 2021 at Coffs Harbour Regional Gallery.