Sistas and Salt: Empowerment Through Culture and Conservation
Mununjali woman Rhiannon Mitchell wants to help young Aboriginal women and youth to feel strong and proud. As the founder of Sistas and Salt, she brings Coffs Coast girls together, offering workshops and mentoring groups with a focus on ocean conservation and wellbeing. Her passion and dedication plain to see, Rhiannon is determined to guide Aboriginal girls and women towards empowerment through connection with their land. Coastbeat spent an afternoon with Rhiannon near her home on the Coffs Coast.
"You feel strong when you're connected to your land, whether it's the ocean or the bush," says First Nation woman Rhiannon Mitchell. "We used to live with a connection – a oneness – to the land and we need to get back to that."
With the sound of waves crashing against the shore nearby and the glow of a rising full moon illuminating her face, Rhiannon talks about the healing power of the ocean.
"I grew up in Bellingen and I was always by the river; connected to the water," she explains. "In my twenties I found a new way of living and the ocean was responsible for a powerful shift in my life."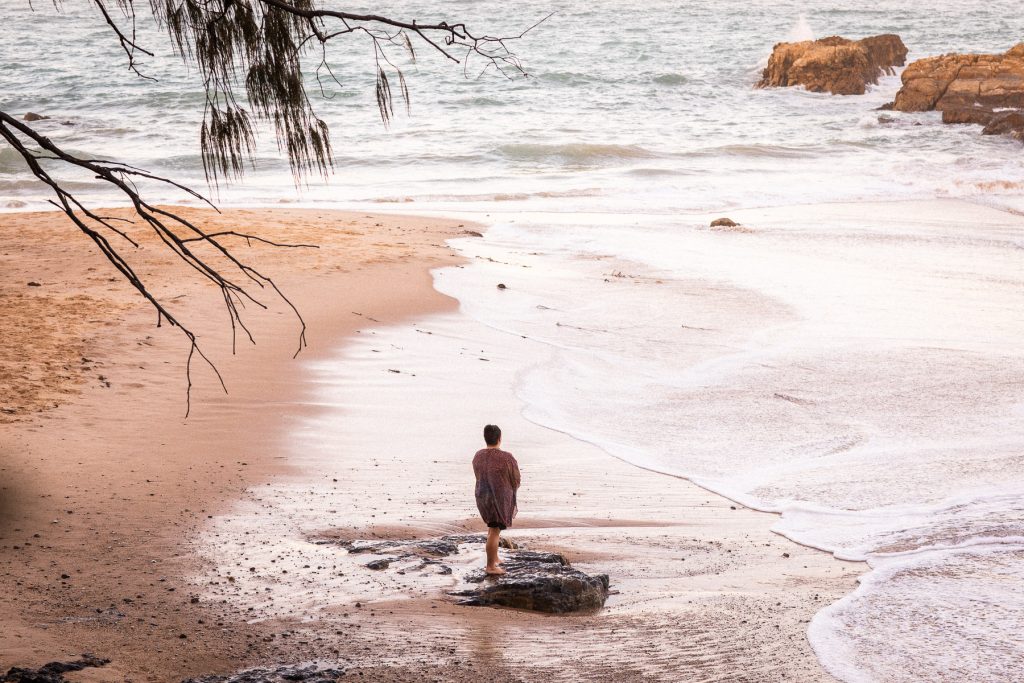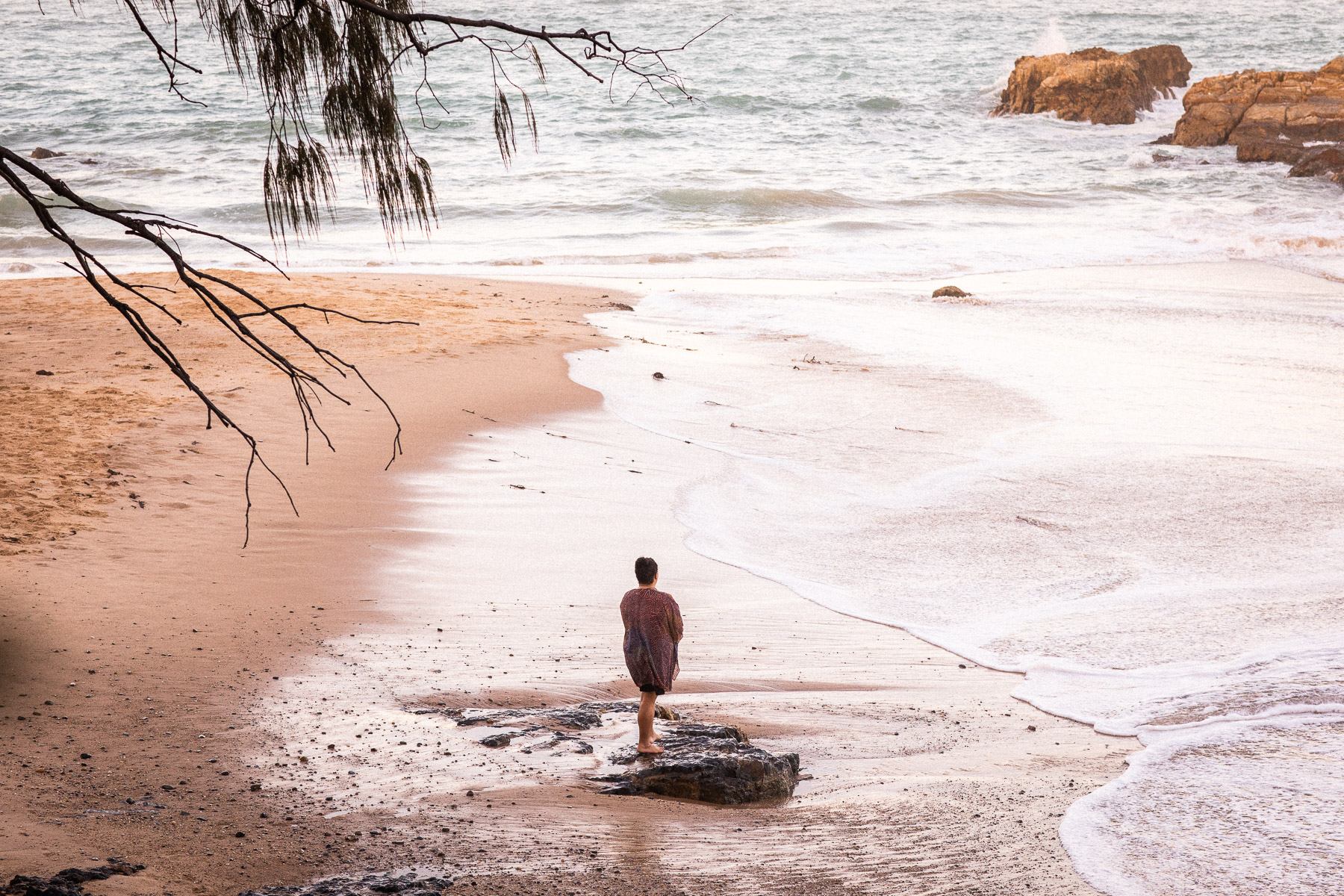 Shaping identity through reconnection
Rhiannon describes her childhood self as quite troubled and details a transient and tumultuous adolescence. Living in foster care in her teens and dealing with racism and a constant feeling of alienation, she shifted from school to school. But a reconnection with her family (the Mununjali people of Beaudesert), support from her mum and the guidance of a high school tutor all contributed to an inner transformation. 
"It was good to see my family and realise that there were people like me, with the same skin colour, who were from my tribe," Rhiannon explains. "That helped with my identity."
Transformation and clarity
She went back to Bellingen High and completed school there with the support of Aboriginal Studies tutor Jenni Farrands. Jenni had known Rhiannon for years and understood what she'd been through. She attended culture camps organised by the school and undertook an in-school traineeship in business. Rhiannon was sick of getting into trouble. 
"I wanted to change my life around and feel strong as an Aboriginal person," she remembers. "Because of what I went through, I now want others to know they can have a strong sense of wellbeing and high self-esteem."
Rhiannon has worked in the employment services, youth services and the health industry. She holds a Graduate Diploma in Aboriginal Health and a Diploma in Leadership and Management. But it was during a camp for Aboriginal girls that a clear direction revealed itself.
"I helped to organise a girls' camp at Scotts Head," Rhiannon explains. "For me that camp was really amazing, and I was like, okay, I'm starting my own business!"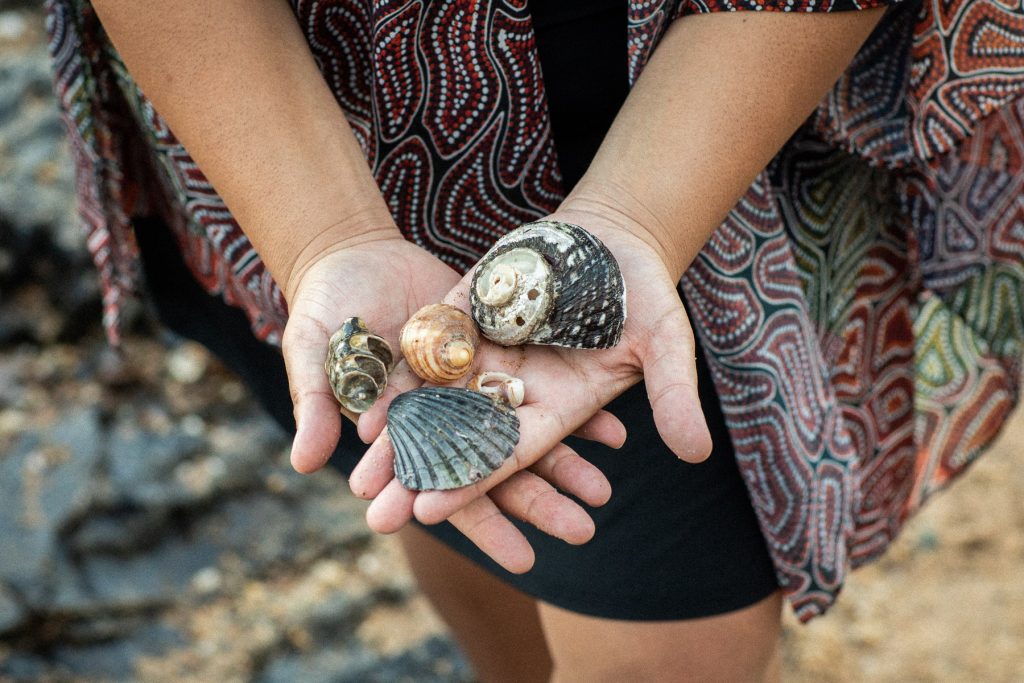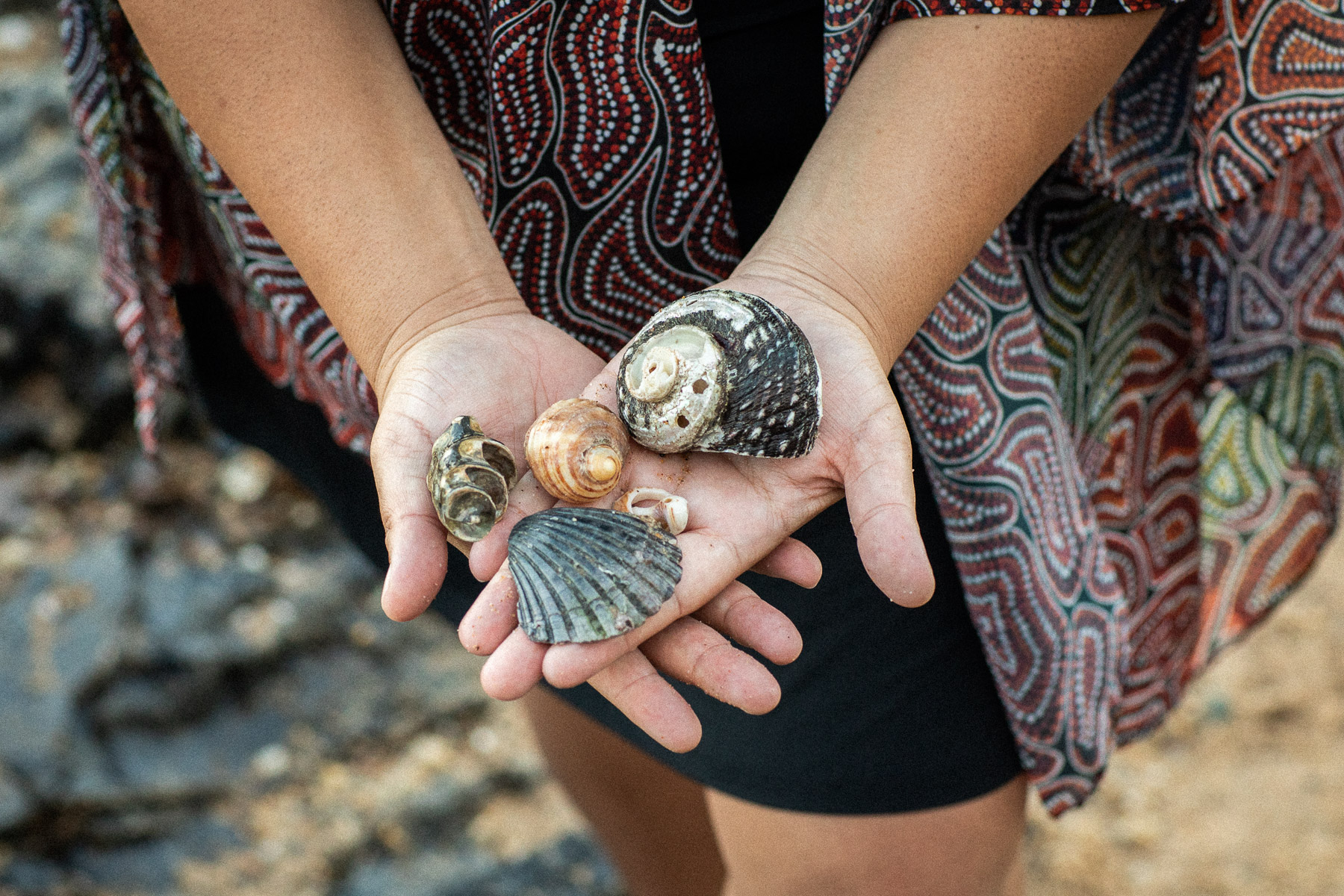 Saltwater Sistas
Alongside this realisation, Rhiannon's love for the ocean and desire to protect it was growing. She signed up for a course with Jetty Dive and went on dive trips to South West Rocks, Byron Bay and overseas in the Philippines. Creating a community around the sea became her goal. She invited young Aboriginal women to share her knowledge. The girls made it their own and created an Indigenous ocean conservation group called Saltwater Sistas.
"I have the support of Gumbaynggir Elder Aunty Bea Ballangarry so I always get advice from her," Rhiannon says. "A lot of my friends donate their time, art or skills and come help out at workshops."
"I'm studying a Bachelor of Marine Science and Management at Southern Cross University and have had marine scientists and elders present too."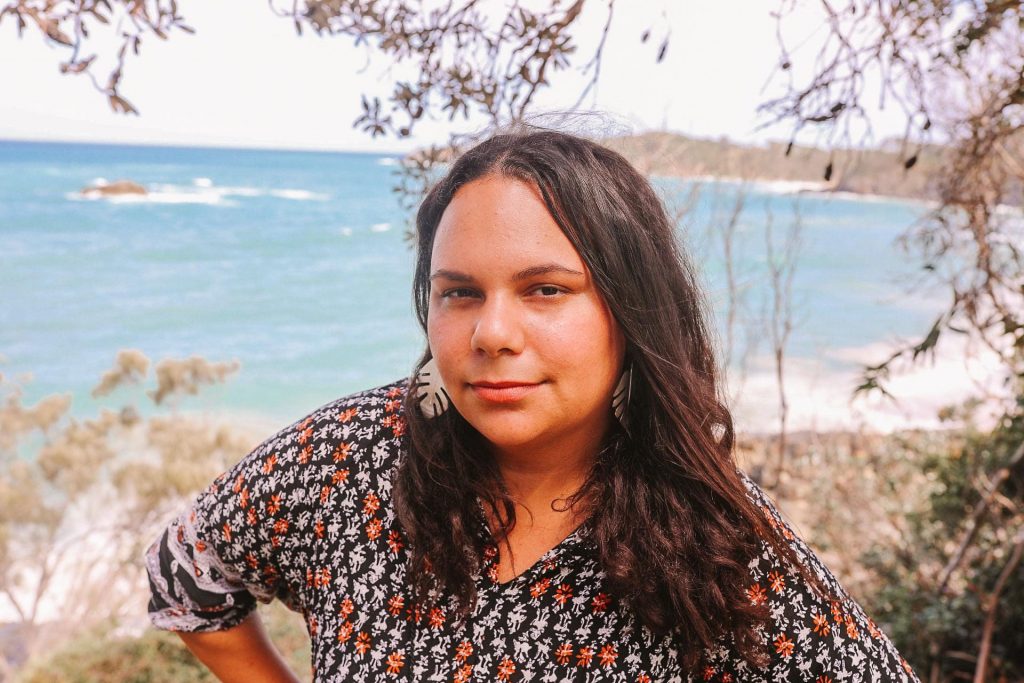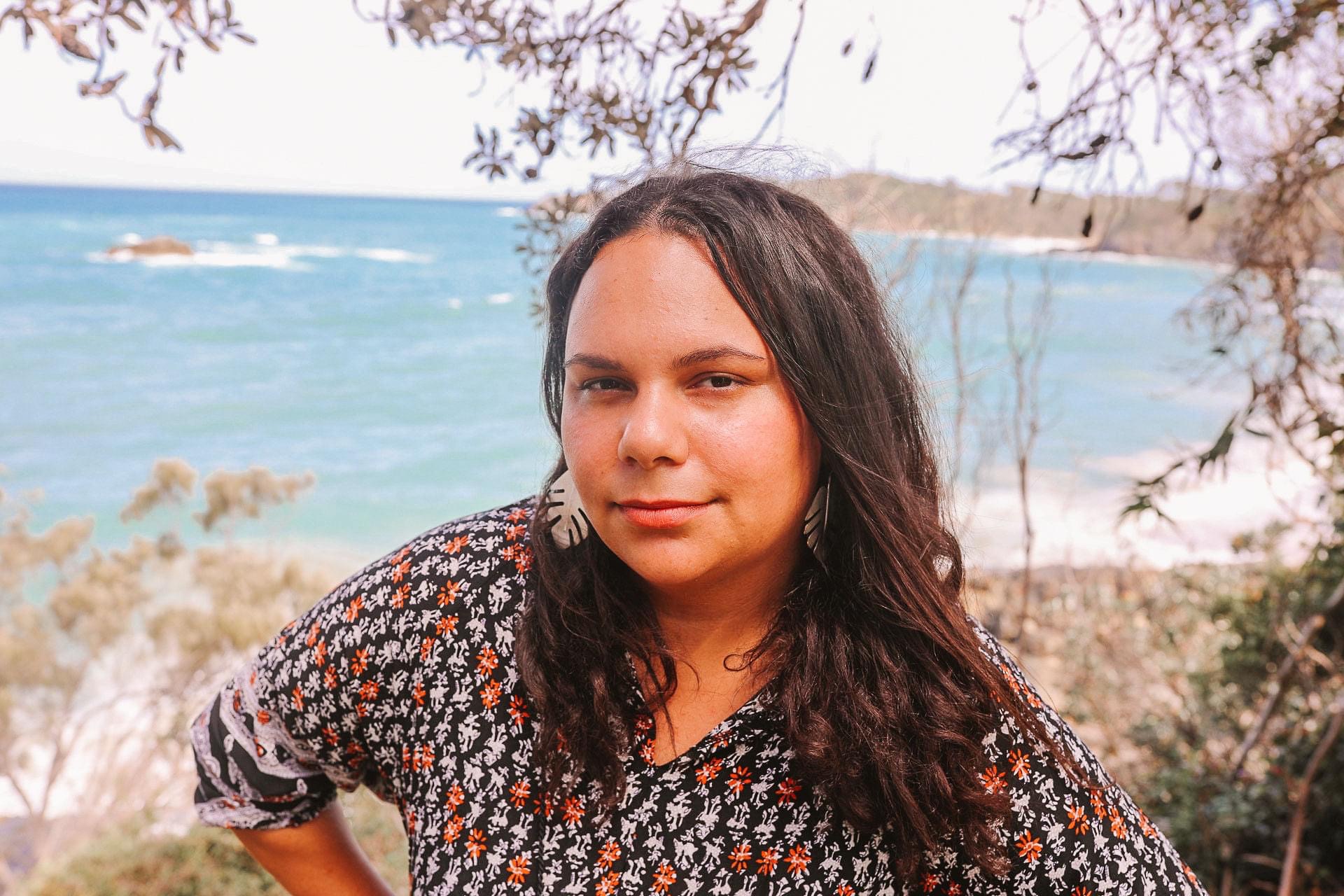 As a caring custodian of the coastline, Rhiannon is passionately advocating for connection to the natural world. She has experienced the healing power of culture and generously shares the lessons she has learned. Follow the journey on Instagram and learn more about her business here.