Sea Mercy – Sailing with a Greater Purpose
Sea Mercy strives to assist people from an estimated 2,400 inhabited islands in an area of over a million square miles of the South Pacific.
Within this vast region, 70% of the population live on 19 primary islands that have first-world infrastructure. However, the remaining 2,300+ remote islands do not have hospitals, power, roads or airports.
Even more challenging; these islands are located between 30 and over 300 kilometres from the primary islands and can only be accessed by boat through narrow reef entrances and shallow lagoons.
The people on these remote islands live without proper medical, dental and eye care services and are the last to receive emergency aid (if any) following a natural disaster, such as a cyclone. To add to these significant difficulties is the increasing exodus of talent and youth to the primary islands for job and income opportunities.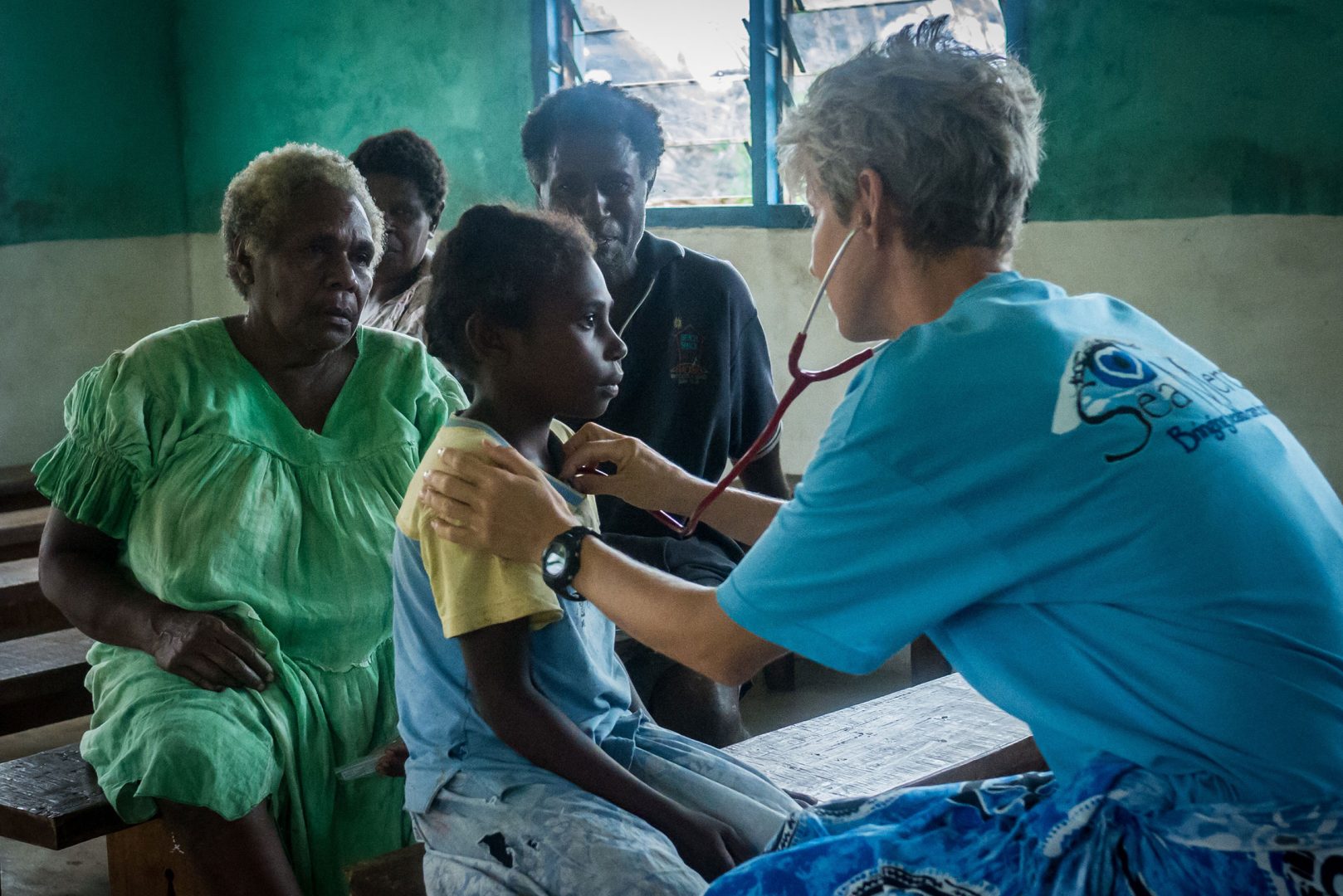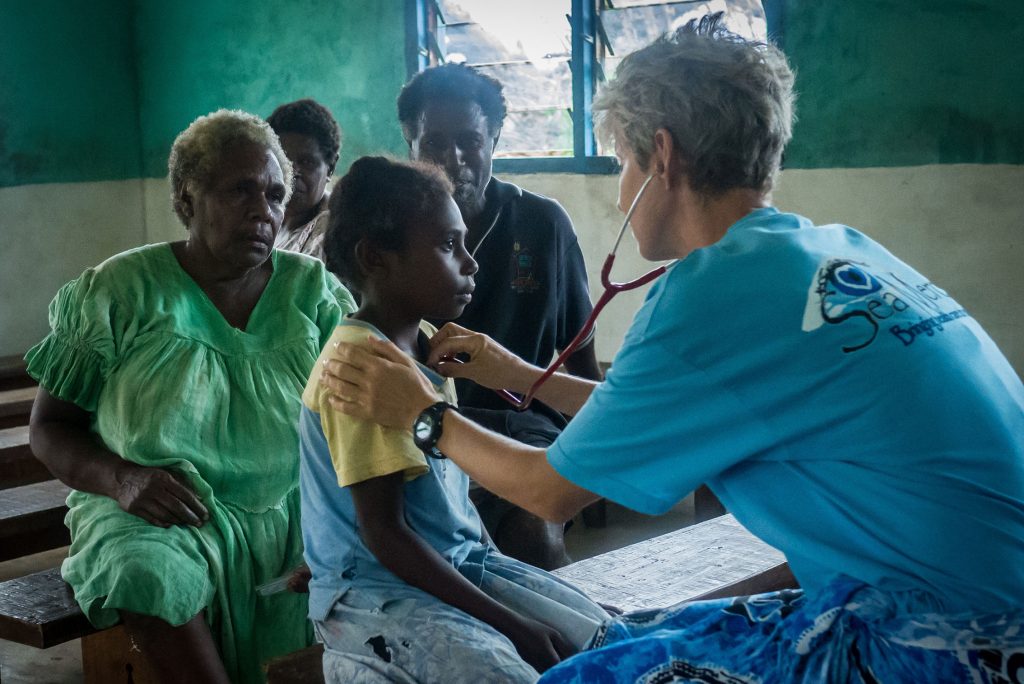 Medical professionals volunteer their services to help villagers on remote islands
Sea Mercy is the only NGO (Non-Government Organisation) dedicated to providing a self-sustaining delivery platform to remote islands in the South Pacific. Sea Mercy focusses on communities beyond the reach of government resources (and therefore unable to access basic health care and education) and those communities most vulnerable to natural disasters.
The NGO's website displays this slogan – 'A single vessel can make a difference. Our Fleet can change the world.' And since 2012, Sea Mercy has proven its ability to deliver. Over the past several years they have provided medical aid and disaster response as well as economic and educational development programs to remote outer island communities in the South Pacific.
To date, Sea Mercy had delivered well over US$1,000,000 of building materials, goods and services to hundreds of isolated communities.
Using volunteer vessels from the international cruising and superyacht community as its delivery platform, Sea Mercy's leadership mission is to help create healthy, self-sustaining and thriving remote island communities in the Pacific region.
And they're always on the lookout for volunteers too! Find inspiration right here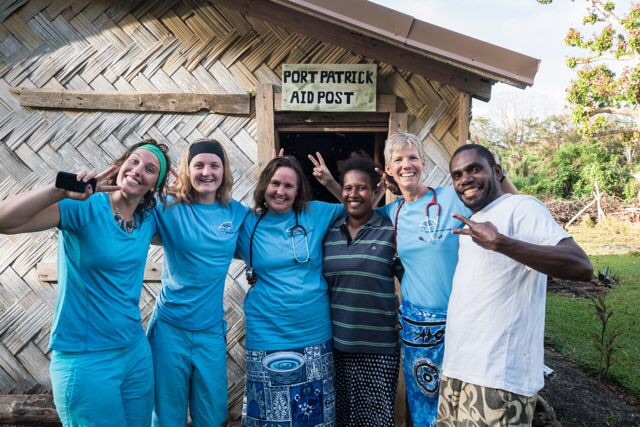 People from all over the world become part of the Sea Mercy community and help others 
Now in its seventh year of operation, Sea Mercy has been incorporated as a registered charity in Australia and is seeking partners from business, Government and philanthropic organisations to help expand its capacity.
To donate, volunteer or find more info, see the Sea Mercy website, find them on Facebook or Ph) 1300 101 596