Santa, Surf Legends, Superheroes of the Sea, and You
Superheroes always look cool while they're saving the world, don't they? You can too. Gowings Whale Trust is partnering with our favourite heroes, Sea Shepherd, who put themselves in harm's way to protect the marine mammals that we all love. We'd like to offer you the opportunity to look just as cool, by purchasing some of the great looking Sea Shepherd merchandise here or at Coffs Central/Port Central, where all the profits from these sales return to the Gowings Whale Trust.
New Albe Falzon Range
Or, check out our Gowings Whale Trust products. We also have a new range featuring images by surf legend, environmentalist and photographer Albe Falzon. Gowings has collaborated with Albe to create the collection. All profits go back to the Whale Trust, so you'll be looking good and doing good. You can buy online or visit the concierge desk at Coffs Central and Port Central.
Whale Warriors Unite!
Our association with Sea Shepherd has been going since 2016, when the Gowings Whale Trust donated an RIB chase boat named 'Whale Warrior', which will be used to fight illegal whaling activities off Antarctica. These vessels are fast and agile, allowing the Sea Shepherd activists to get in between the hunted whale and the harpoon boat.
Our mission is the protection of marine mammals, particularly whales, through public education. The Coffs coast area is lucky to be able to watch these beautiful creatures every year as they migrate north to the warm waters of Queensland. In Queensland they birth their calves and spend many weeks waiting for the calves to be big enough to return safely to Antarctica. However, by the 1980s, the humpback population had been decimated by whaling, on the brink of extinction.
Now, thanks to the work of environmental activists they are protected and the population is almost back to pre-hunt numbers. But some countries still carry on the barbaric hunting of these majestic mammals and it is only people like Sea Shepherd that stand between them and the hunters. Supported by Gowings Whale Trust, and you.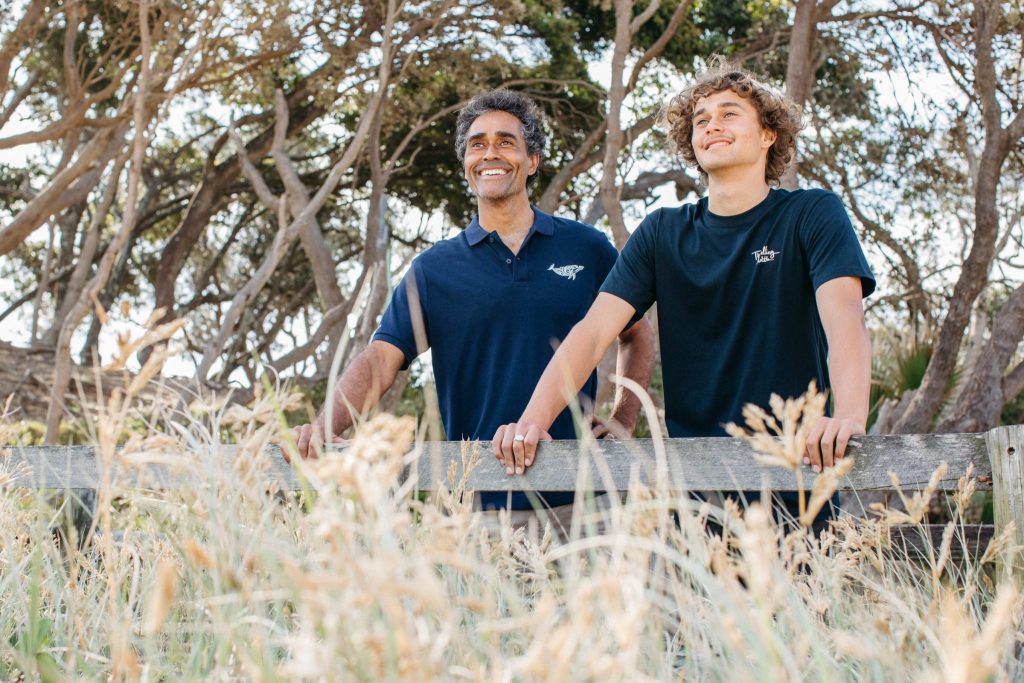 Plastic-Free and Proud
There is also a silent threat to our oceans that we are fighting – plastic pollution. Gowings Whale Trust partners with other environmental organisations, marine scientists and community organisations to draw attention to the effect of plastic pollution in the ocean. We want to fund the development of sustainable ways to recycle waste plastic while also campaigning for the use of alternates to the plastics that pollute our waterways.
Gowings Whale Trust is also supported by Surf Hardware, who donate 1% of profits back to the ocean that supports the surfer lifestyle. We work from a love of the ocean and all it has gifted us.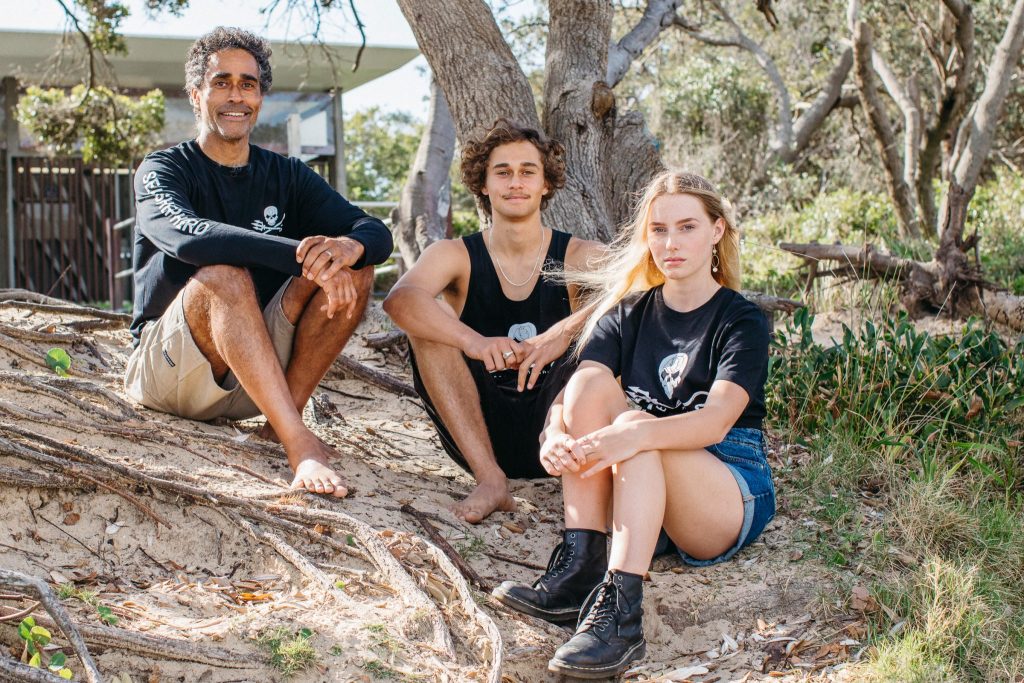 Underpants Not Required
How about you? Every superhero needs a team and we'd like to invite you to join our team, alongside Able Falzon, Coastbeat, Coffs Central, Surf Hardware and Santa. Santa? Does he surf? Maybe…and isn't a Secret Santa gift an awesome way to show your support for Sea Shepherd and the work of the Gowings Whale Trust? Plus, you don't have to wear your undies on the outside.
There is a great collection of tees, sweatshirts, caps, keep-cups, masks, tote bags and other fab merch (no capes, sorry).
Check it out here.