Rosamarie and Fred Love the Real Food Markets
Meet Rosamarie and Fred Sidler. They're all about vegetables, flowers and engineering. They live on a farm at Bybarra and offer freshly harvested vegetables as well as proteas, banksias and Christmas bush. Oh and let's not forget the handmade Swiss cheese tarts and veggie soup!
"We have over 1000 plants and we send blooms to the Sydney Flower Markets each week," says Rosamarie. "We sell the others here at the Real Food Markets."
But if you're keen to get a bunch of their gorgeous pink eye proteas, you'll have to hop to it.
"The peak season is now!" says Fred. "It will go on for about another two months, but they are slowing down."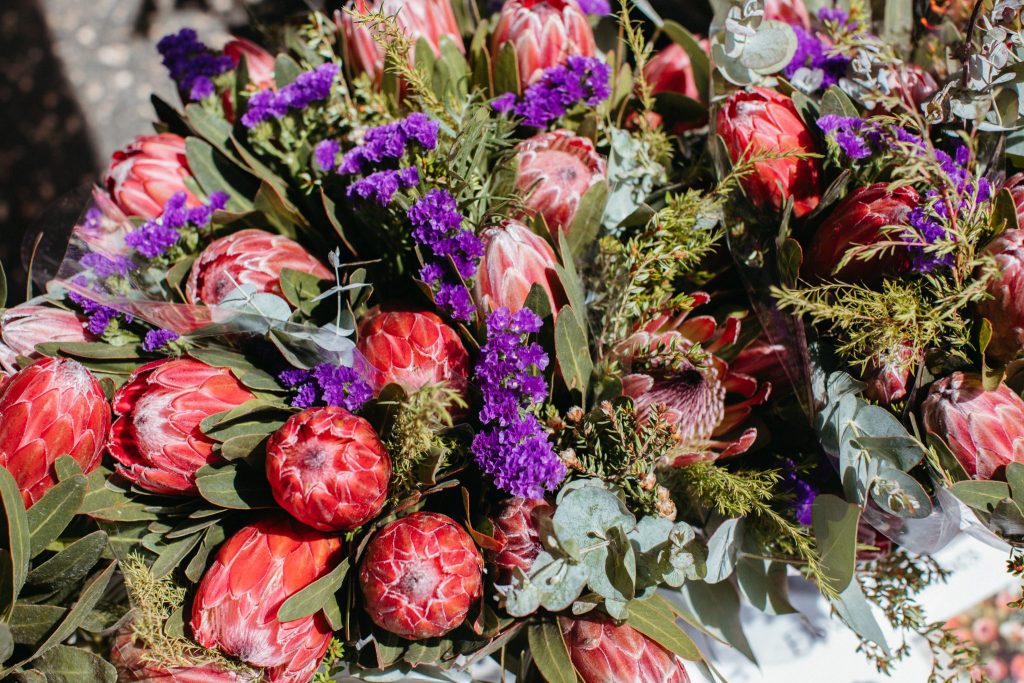 Visit Rosamarie and Fred at the Real Food Markets every Tuesday from midday in the Port Central Forecourt.