Behind the Scenes with Rockwear Port Central
Coastbeat caught up with the manager of Rockwear Port Central, Sharalee Goodwin to talk active wear trends and Winter fitness tips…
Coastbeat: Rockwear opened just last month. How has it been?
Sharalee Goodwin: It's been very busy! The feedback we've had is fantastic – people are just so glad we're here. We've had lots of women who previously did their Rockwear shopping online and they're really excited that they can now come into the store.
Cb: What does Rockwear bring to Port Macquarie?
SG: Our vision at Rockwear is to inspire and support every woman. We offer lots of different colour shades and patterns to choose from and also do plenty of 'two-for' deals on our full price items, for example, two tights for $100. Our size range caters to everyone – we go from Size 6 to Size 18. Our latest collection is Female Force, which features all these great camo prints and military colours.
Rockwear is about encouraging women to harness their inner personal strength and live an active life on their own terms. Our products are designed with high-quality fabrics to suit a range of activities from rigorous workouts to pilates and even relaxing on the couch!
Cb: What is your favourite item currently in-store?
SG: I love the Rewind collection, which is full of beautiful '90s retro colours and prints. There's lots of red, which is my favourite colour, and my favourite item within this collection is probably the medium impact zip sports bra. I also love the track pants in our Revive collection – they're just so comfy!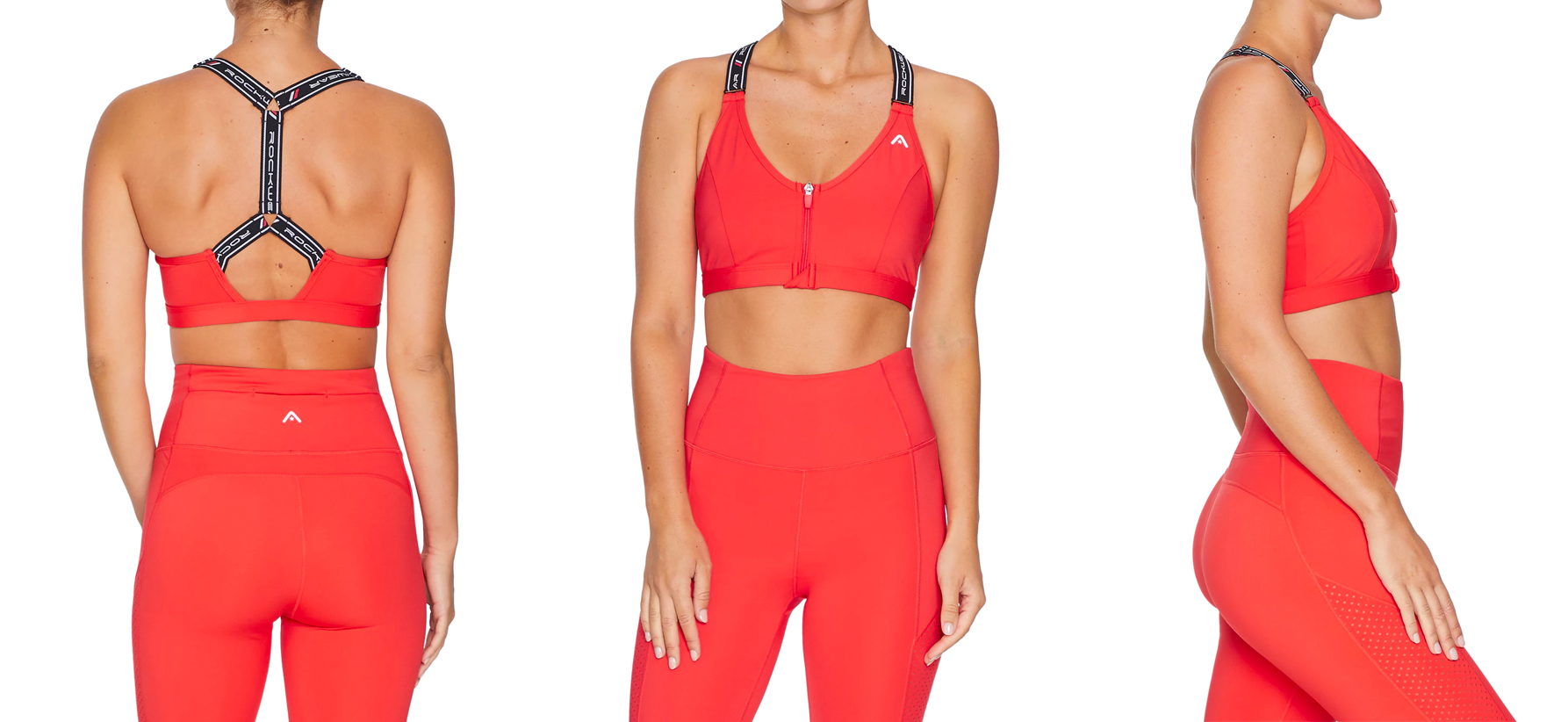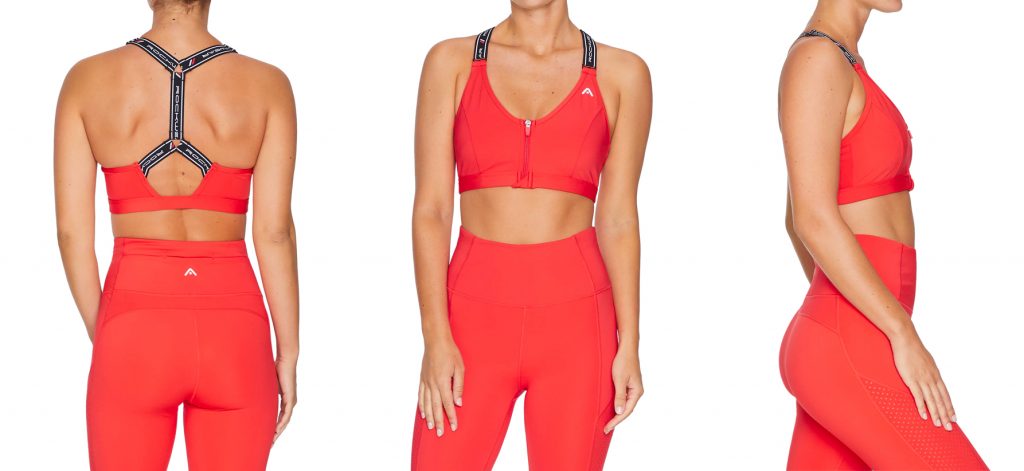 The Rewind MI Zip Sports Bra by Rockwear.
Cb: What new products are you seeing in active wear this Winter?
SG: With the increasing popularity of yoga and pilates there are many new fabrics that have a soft feel, a four-way stretch and are also breathable. Running is huge and we have a new running collection that is ultra-light and has a compression fit, which helps with muscle fatigue. It's also reflective which is great for safety and looks fantastic.
Cb: What are your tips for exercising this Winter?
Look after yourself and listen to your body. I'm sick at the moment so I'm staying away from hard core exercise and just doing slow walks and nurturing myself. It's ok to have a break as long as you don't give up!
Stay hydrated. It's easy to forget to load up on water through winter but it's so important.
Make it fun and part of your lifestyle. If you don't enjoy exercise, you won't stick at it. Find a type of movement that you love and you won't even notice you're exercising!
Cb: What's your favourite way to stay fit?
SG: I love working out at home and enjoy a lot of variety in strength training, yoga, HIIT and cardio. I also love getting outside and walking or riding my horses.
Thanks for the chat Sharalee.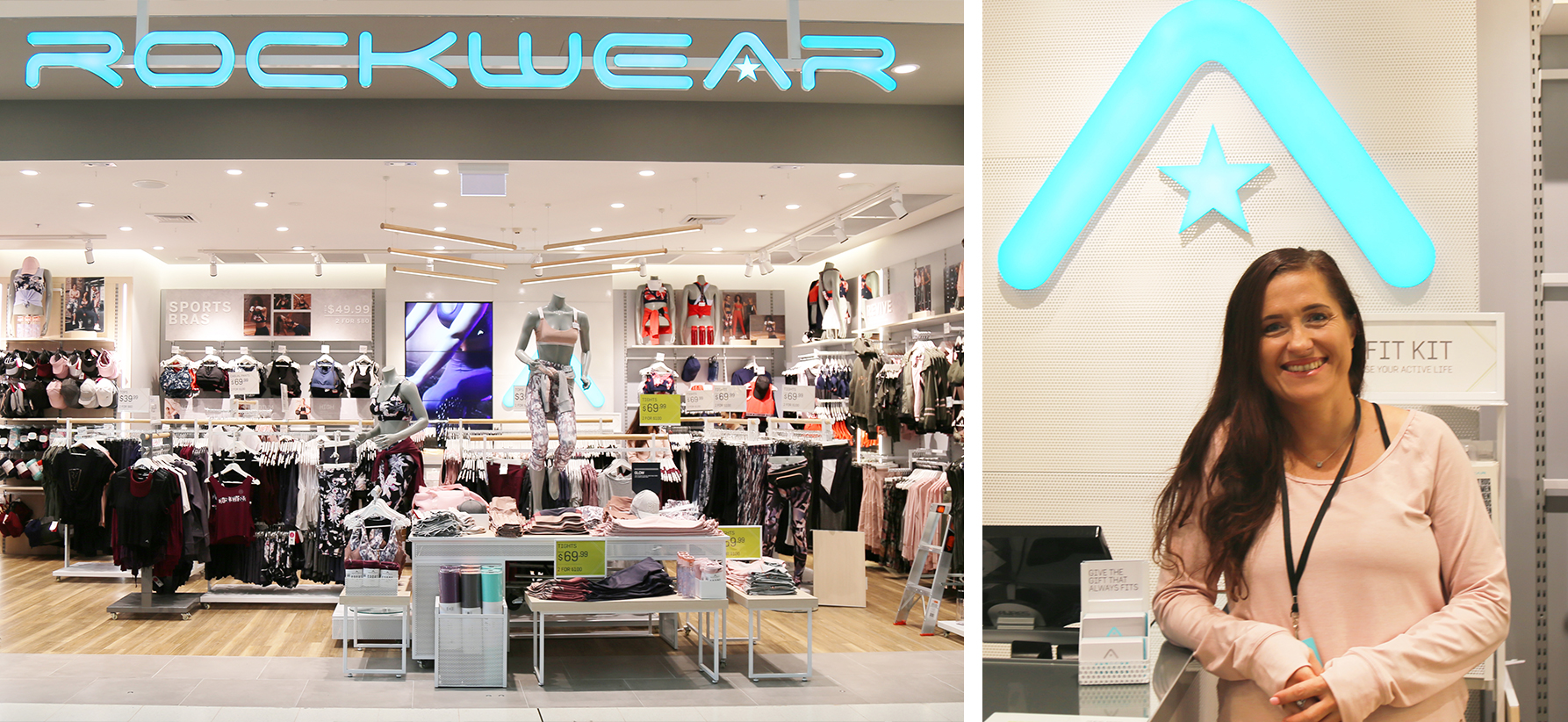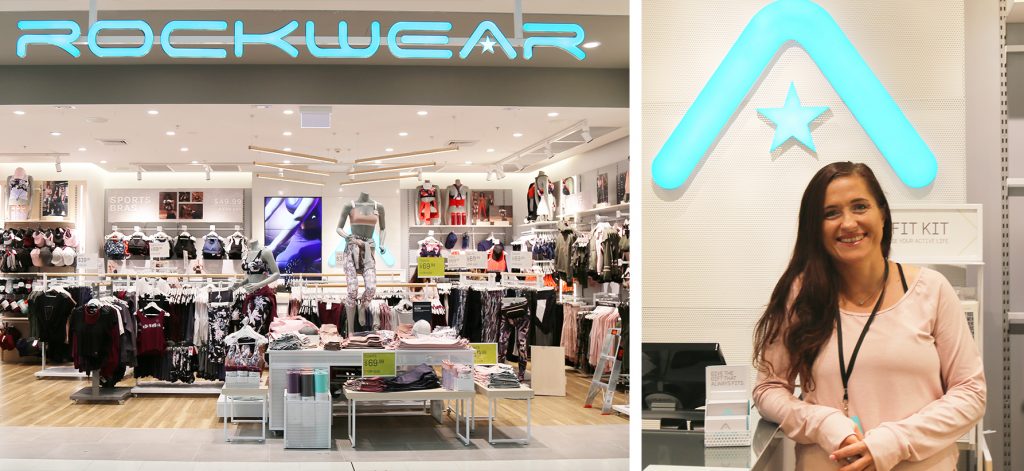 Rockwear at Port Central Shopping Centre with store manager Sharalee Goodwin
Call in and chat to Sharalee and the team at Rockwear, Ground Floor Port Central Shopping Centre. Ph) 6528 6818