Robert King's Postcards from Tasmania: Week Three
Come along for the ride as Australian photographer Robert King continues his Tassie adventure…
Last week I signed off after successfully negotiating the hair-raising Jacob's Ladder drive, at Ben Lomond National Park. From there I visited Launceston to get the van checked out, after which I planned to head down the west coast to Cradle Mountain. Remember me and plans? I got waylaid, but not by an inconvenient tree this time – by treasure!
King Solomon's Cave
Heading to Cradle Mountain I noticed a sign for King Solomon's Cave and of course had to get side-tracked – isn't that the joy of traveling? The cave is situated near Liena, about 25kms from Mole Creek. It boasts an abundance of reflective calcite crystals that sparkle like the treasure of King Solomon, and was an awesome little highlight before visiting the iconic World Heritage-listed Cradle Mountain. Oh, it's also home to the Tasmanian Cave spider, but I promised the arachnophobics back at Coastbeat HQ that I wouldn't mention that…
Cradle Mountain
At Cradle Mountain I decided to do a day hike. I made my way to the Marion Lookout, via the overland track, a remarkable 70km trek you can do over a number of days. The weather was perfect: clear and cool. Just as I started my hike a big wombat decided to cause a bit of a traffic jam by jumping onto the wooden path and having a big scratch. I got a great video of the little guy before making my way up the trail. The mountain itself is stunning and there are pristine lakes all around the National Park that have a uniquely Tasmanian feel, reminding me of a cross between the Canadian Rockies and South Island New Zealand, two places I love. Having said that, Tasmania is totally unique.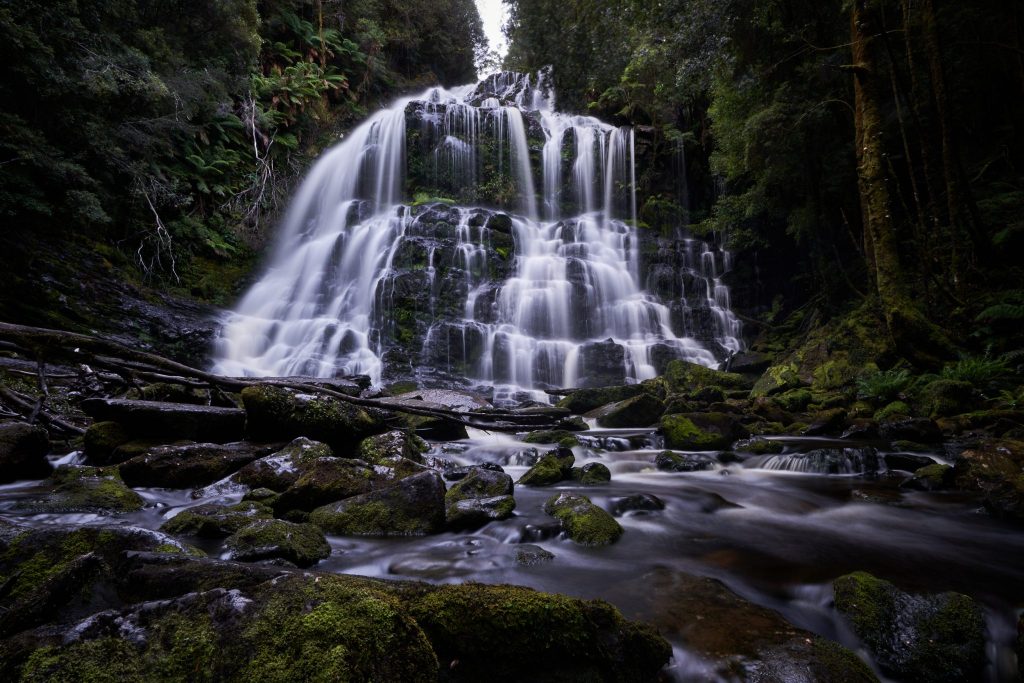 Chasing waterfalls
After spending the morning hiking around the park, I headed south to check out Nelson Falls, near Queenstown. The falls were in full force, perfect conditions for photography, the deep greens and amazing ferns providing a beautiful backdrop. This is easily one of my favourite landscapes in Tasmania. After Cradle Mountain I went to Mount Field National Park to see some more of Tasmania's waterfalls, like the three-tiered Russell Falls. Check out the shots and send us some feedback – I always love to hear from you.
A must-see for art lovers
From the sublime to the sophisticated, next stop was Hobart to experience MONA, the Museum of Old and New Art. MONA is a must-see for art lovers, culture lovers, food lovers, lovers of strange and exotic things – lovers! I highly recommend spending an afternoon there. Afterwards, I visited the Drunken Admiral, a waterfront restaurant in an impressive old warehouse building. It was highly recommended by multiple locals and tourists as the place to go for a good seafood. I had a blast!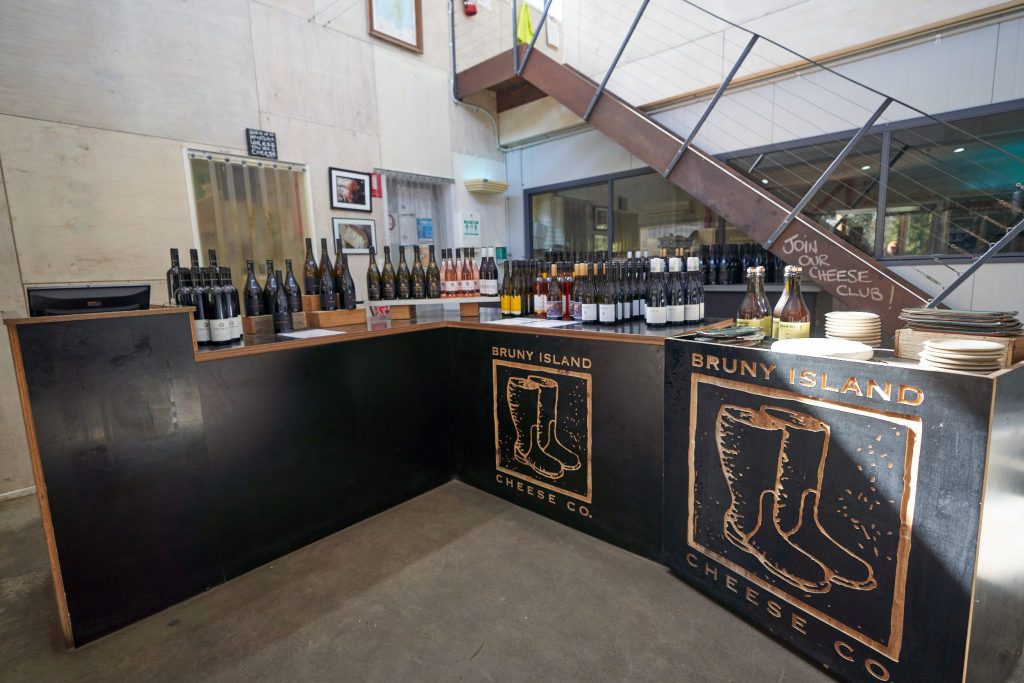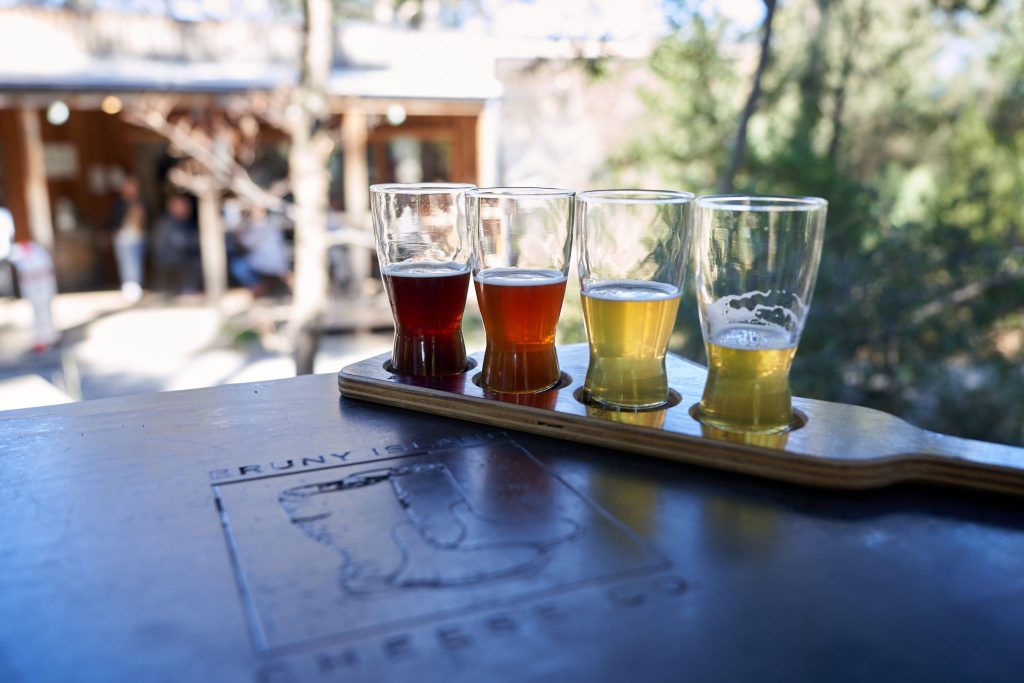 Back to Bruny
At this point, I made the decision to head back up the east coast to spend a night on Bruny Island. I visited the Bruny Island Cheese Co. cellar door and enjoyed the most epic cheese plate on the side of the road before hiking up the neck to do some astro-photography. Just as exciting as a night with the stars was the sighting of my first quoll on Bruny island and spotting the famous white wallabies, which have a rare genetic mutation that gives them their snowy fur, like snow-white boomers. 
All in all, I'm glad I got out there on the start of my second lap around Tasmania. Next week it's me and a resort full of llamas. Tasmania has so much to offer!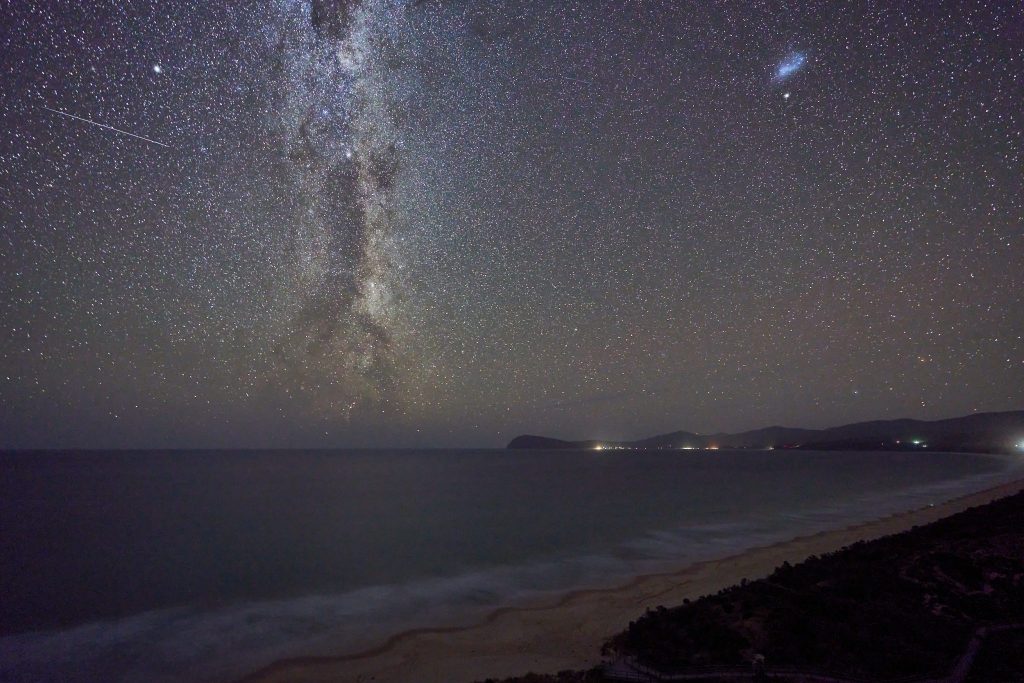 Catch up on the adventure! See the postcards from Week 1 and Week 2.
Top Articles