Riding the Eco Wave at Surf Fest on the Coffs Coast
Whatever board you do or don't ride, everyone is warmly welcomed to the inaugural Coffs Coast Eco Surf Fest next Saturday October 19.
Eco Surf Fest offers the perfect opportunity to sit back with friends and family on the beautiful Woolgoolga foreshore and enjoy tunes, tasty local food and a relaxed, friendly vibe. You can enjoy plenty of beachside and on-water activities such as a surfing competition and live music from six-piece funk and soul band, Chump Change.
Coffs Coast Eco Surf Fest has also just announced a very special turtle release! After 10 months of rehabilitation, Fred is ready to be released back into the ocean and EcoGroms (young, local nature supporters) are there to help. Come and witness Fred as he ventures out from the break and into the beautiful Pacific Ocean he will now call home. 
The FREE festival will turn Woolgoolga Beach Reserve into a family-friendly, grassroots celebration of our living coast.
Join the marketplace of ideas around surfing and the culture and gear that goes with it. Check out free demos and workshops exploring the sustainable side of surf culture from DIY eco surf wax to tips on how to repair everything from the ding in your board to that hole in your wettie.
What about the old board gathering dust in the corner of your garage? Get creative with local surf and skate art legend Jimmy Wags and turn it into a canvas for your own art work.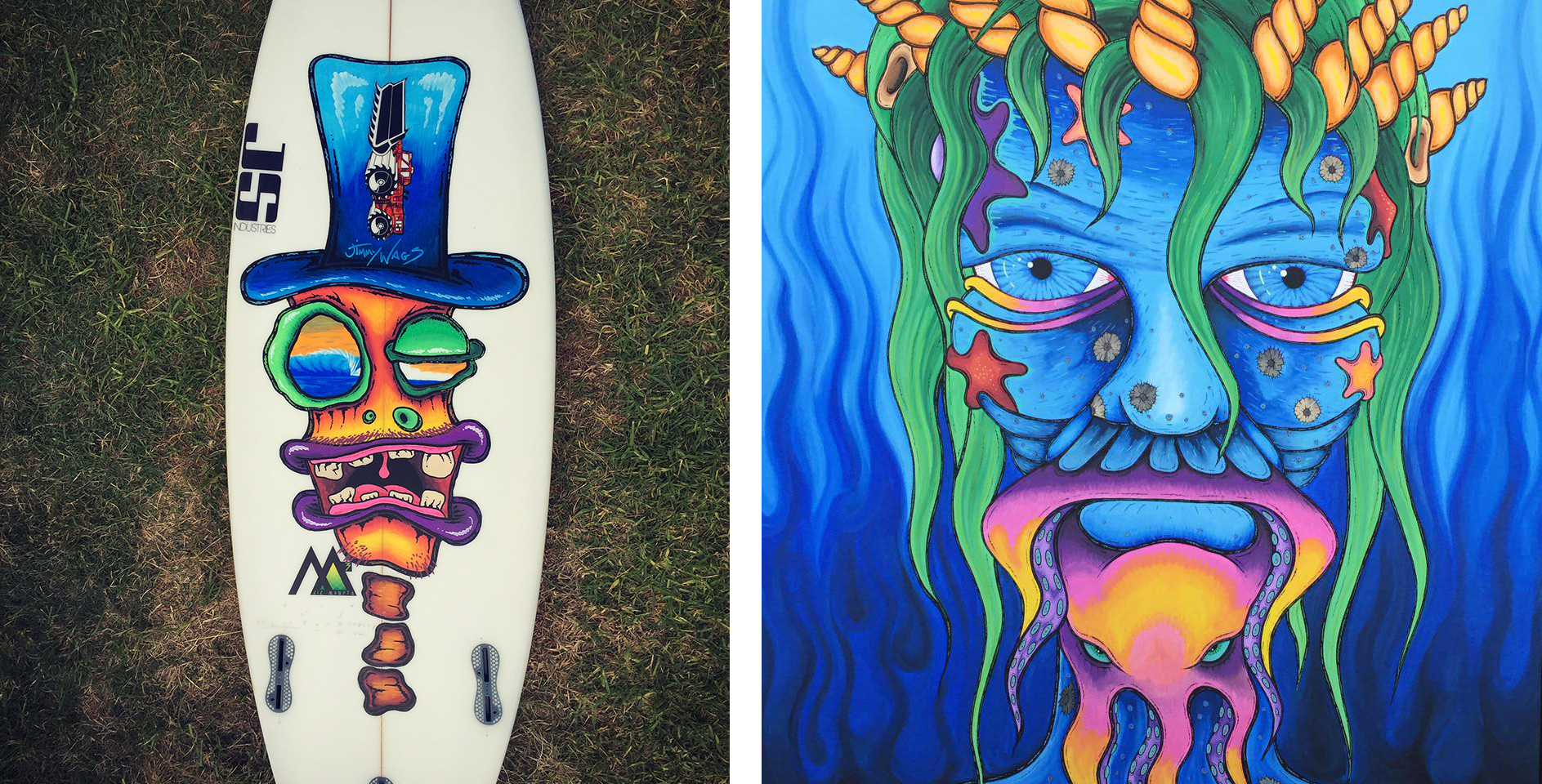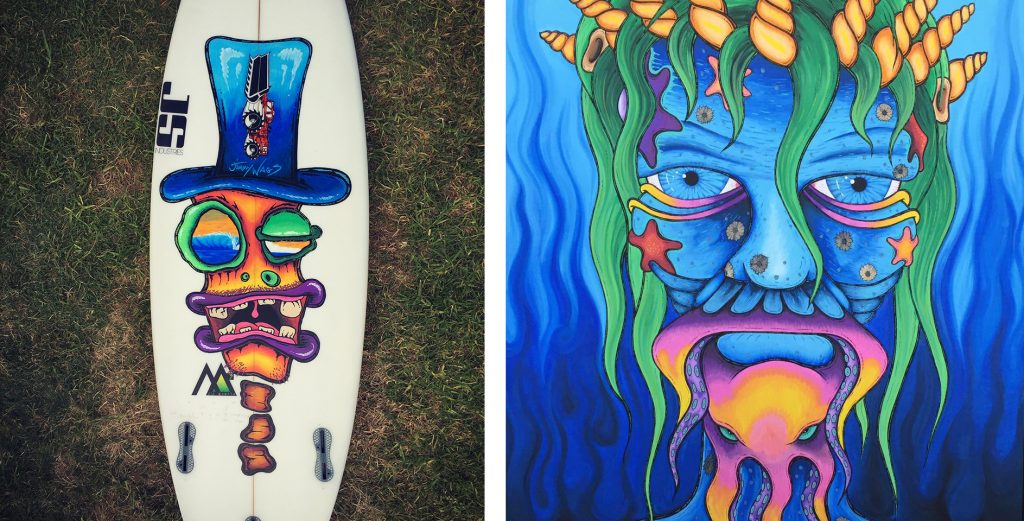 Artwork by Jimmy Wags. Take an old board along and have Jimmy inspire your creativity
You'll be able to pick up some great bargains at the pop-up, pre-loved market stall – but you won't need cash, only trash! Yep, if you join the Seaside Scavenge and collect litter from the beach and foreshore, you can convert it to tokens and exchange them for your own market treasure or even beer (not for the kids though!).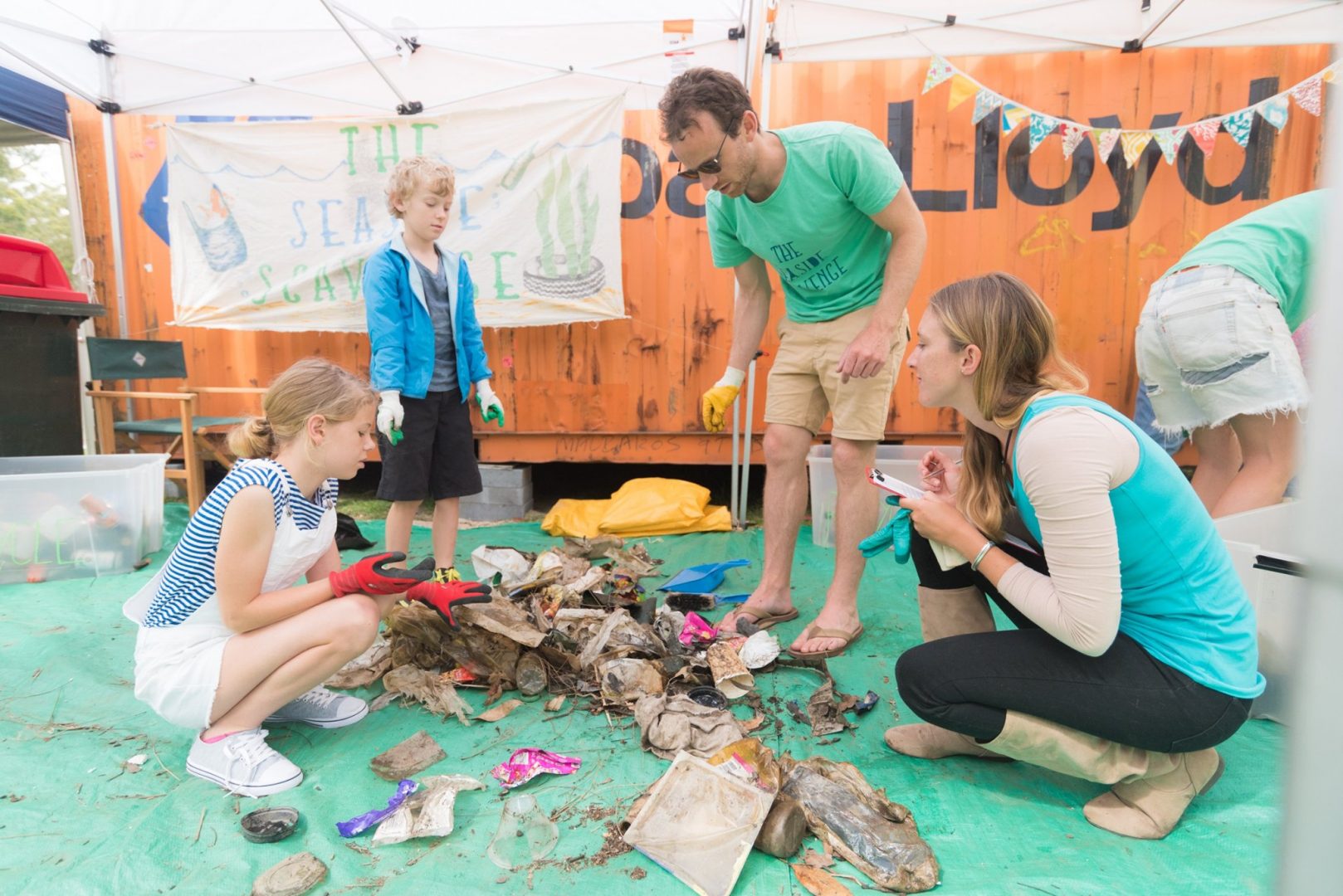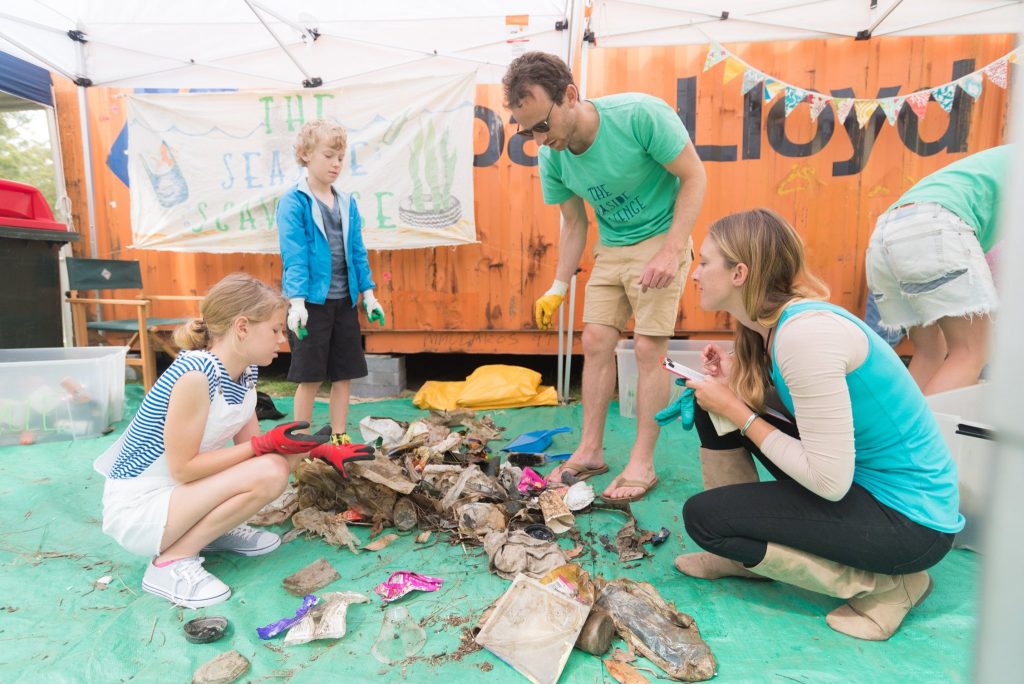 Join in the Seaside Scavenge by collecting debris and being rewarded with tokens to spend
If you're not the fish in the water you'd like to be, join a free surf safety session with Coffs Harbour Lifeguards. You'll be equipped with the know-how to recognise rip currents and learn what to do if you or someone else gets into trouble in the water.
Bring an appreciation of the oceans, waves and beaches, tap into the community vibe and you'll walk away inspired and empowered.
The ideas and activities from this, the first Eco Surf Fest, will set you on a great path for Spring and beyond on our beautiful living coast.
Entry to this community event by Coffs Harbour City Council and partners is free.
For more information, visit the Eco Surf Fest website or follow the event on Facebook